Illinois Offers Devastating Preview of Trump-Style Cuts to 'Meals on Wheels'
The state's budget crisis has eroded the food security of low-income seniors.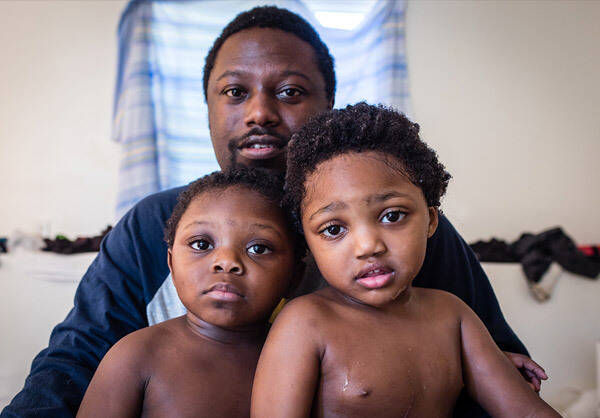 Pres­i­dent Don­ald Trump pro­voked out­rage and pan­ic when he called, in his lat­est pro­posed bud­get for the fis­cal year of 2018, for dra­mat­ic cuts to ini­tia­tives aimed at address­ing food inse­cu­ri­ty, includ­ing the ​"Meals on Wheels" pro­gram that serves low-income seniors. One only has to look at Illi­nois, which is in the grips of a his­toric bud­get cri­sis, to pre­view the dev­as­ta­tion wrought by deep slash­es to such programs.
Illinois has not passed a real budget in nearly two years, the first state to go that long without a budget since the Great Depression.
In 2014, 8.8 per­cent of Illi­nois seniors fell below the pover­ty line. Now, this pop­u­la­tion is bear­ing the brunt of sweep­ing cuts to social pro­grams. ​"The thing with the Illi­nois bud­get impasse is, it's crush­ing peo­ple," said Jonathan Beck­er, the Alton, Illi­nois-based exec­u­tive direc­tor of Senior Ser­vices Plus, in a video pro­duced in part­ner­ship by In These Times and Kartemquin Films.
This short film explores the impact of these roll­backs on the lives of ordi­nary seniors liv­ing in small-town Illi­nois. It is part of an eight-part series, Strand­ed by the State, which fol­lows the fam­i­lies, work­ers and stu­dents liv­ing through these de fac­to bud­get cuts and expos­es the dete­ri­o­ra­tion of their communities.
Illi­nois has not passed a real bud­get in near­ly two years, the first state to go that long with­out a bud­get since the Great Depres­sion. Repub­li­can Gov. Bruce Rauner has refused to sign off any bud­get that doesn't also cur­tail col­lec­tive bar­gain­ing rights, lead­ing to a show­down with the state's Democrats.