Indivisible: The Left Group Shaking Up Congress From the Grassroots
Coopting Tea Party tactics, former Democratic Congressional staffers provide the Trump resistance with a step-by-step lobbying guide.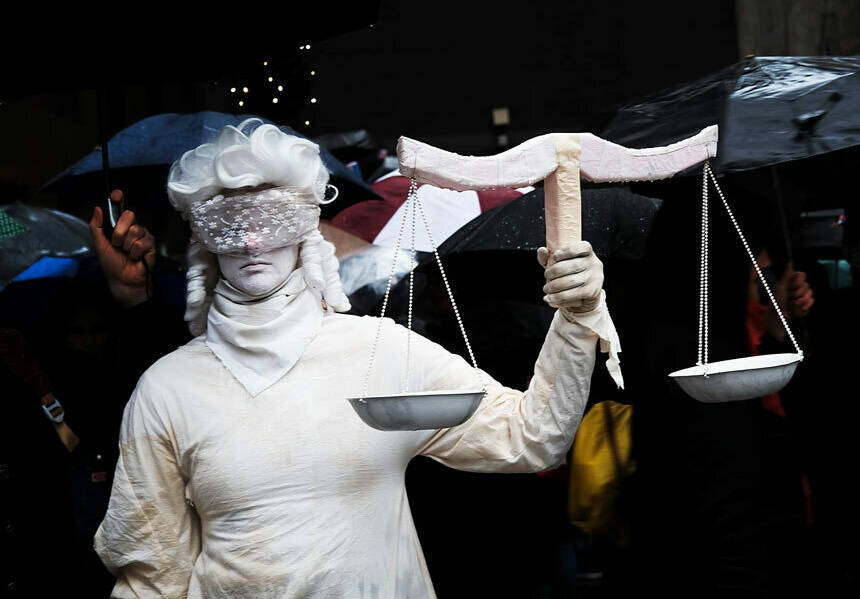 Can pro­gres­sives have their own Tea Par­ty? Many have float­ed the idea over the last sev­er­al years, hop­ing to recre­ate the elec­toral suc­cess of that move­ment. But an upstart new orga­ni­za­tion called Indi­vis­i­ble is pulling anoth­er les­son from insur­gent Repub­li­cans: how to obstruct a president's agen­da and change the debate in Con­gress from the grass­roots up — start­ing with a 24-page Google Doc.
So far, more than 4,500 chapters—representing every state—have sprouted up.
In the days after the elec­tion, for­mer con­gres­sion­al staffer Sarah Dohl ​"saw an uptick in peo­ple join­ing [anti-Trump] Face­book groups," she says, and ​"a lot of well-mean­ing peo­ple giv­ing pret­ty bad advice." Some sug­gest­ed sign­ing mas­sive online peti­tions; oth­ers urged pro­gres­sives to call the offices of high-rank­ing mem­bers of Con­gress, rather than their own rep­re­sen­ta­tives. Dohl's expe­ri­ence told her these tac­tics were unlike­ly to work.
Her for­mer col­league Ezra Levin was hav­ing sim­i­lar con­cerns, and around Thanks­giv­ing, he reached out to Dohl with an idea. Levin, his wife, Leah Green­berg, and their friend, Sara Clough, had met at a bar in Austin and decid­ed to start work­ing on a strat­e­gy of their own. They put togeth­er a loose group of some 30 for­mer con­gres­sion­al, union and non­prof­it staffers, and, on Dec. 14, 2016, made their work pub­lic. The ​"Indi­vis­i­ble Guide" Google Doc — a no-non­sense, step-by-step hand­book for con­stituents to become a thorn in the side of their rep­re­sen­ta­tives in Con­gress — went viral.
The guide lays out what moti­vates politi­cians ("reelec­tion, reelec­tion, reelec­tion") and how to get under their skin, all the way down to which events are worth attend­ing and how to get peo­ple to show up. Gran­u­lar might be too broad a word to describe the lev­el of detail: ​"Sit by your­self or in groups of 2," a sec­tion on town halls advis­es, ​"and spread out through­out the room. This will help rein­force the impres-sion of broad consensus."
Dohl began her stint as the com­mu­ni­ca­tions direc­tor for Rep. Lloyd Doggett (D‑Texas) in 2009, when Democ­rats con­trolled the White House and Con­gress. ​"It should have been the best time in the world to be a con­gres­sion­al staffer," she says. She and her Demo­c­ra­t­ic col­leagues felt a pro­gres­sive agen­da was with­in reach. But after the Tea Party's April 15, 2009, Tax­pay­er March on Wash­ing­ton, every­thing changed.
When Doggett arrived back in his home dis­trict for the August recess, Tea Partiers showed up at meet-and-greets with card­board tomb­stones bear­ing his name and pic­tures of him on which they'd scrawled dev­il horns. Sim­i­lar scenes played out around the country.
"The Tea Par­ty fol­lowed us any­where we went," Dohl recalls. ​"Every­thing that had been on the table at the begin­ning of 2009 — with our incred­i­bly pop­u­lar pres­i­dent and super­ma­jor­i­ty — was sud­den­ly at risk," due to renewed Repub­li­can intran­si­gence and fear of back­lash among Democ­rats. Doggett sur­vived his re-elec­tion cam­paign, but the ambi­tious plans he and his staff entered with — from immi­gra­tion reform to tougher cam­paign finance law — did not. The Tea Par­ty also ​"made sure that if we did get a leg­isla­tive win, like the Afford­able Care Act, that it was unpop­u­lar from the start," Dohl adds. ​"They hijacked the entire narrative."
Con­scious­ly tak­ing a page from Saul Alinsky's Rules for Rad­i­cals, the Tea Par­ty deployed tried-and-true com­mu­ni­ty orga­niz­ing tac­tics to put tar­gets on both the White House and the estab­lish­ment Repub­li­cans who had, in their view, been respon­si­ble for los­ing the Oval Office and enabling a left­ward pol­i­cy drift. The result was what can only be described as a whole­sale trans­for­ma­tion of the GOP.
Now, the tac­tics coopt­ed by the Tea Par­ty are being reclaimed by the Left. While Indi­vis­i­ble is not empha­siz­ing the 2018 elec­tion, they are already turn­ing up the heat on cur­rent rep­re­sen­ta­tives — in both par­ties. ​"One of the rea­sons we believe the Tea Par­ty was suc­cess­ful was because they tar­get­ed mem­bers of their own par­ty to reject bipar­ti­san com­pro­mise, and move a lit­tle bit fur­ther to the Right," Dohl says. ​"You may have a Demo­c­ra­t­ic mem­ber of Con­gress, but there's no guar­an­tee of how pro­gres­sive that mem­ber is going to be. We want Democ­rats not just to be blue, but to be bold."
In late Jan­u­ary, Indi­vis­i­ble called on its chap­ters to tar­get the 14 Democ­rats who vot­ed to con­firm Mike Pom­peo as CIA direc­tor, and the group has sup­port­ed local chap­ters putting pres­sure on Sen. Diane Fein­stein (Calif.) and Sen. Chuck Schumer (N.Y.), who have vot­ed for sev­er­al Trump nominees.
"We believe that we must embold­en Democ­rats to stand up and speak out on any pol­i­cy or pro­pos­al that could threat­en our val­ues," Dohl says.
Indi­vis­i­ble now has its own web­site, where pro­gres­sives can down­load toolk­its for how to get start­ed, and find and join local groups that orga­nize using the guide's strate­gies. So far, more than 4,500 chap­ters — rep­re­sent­ing every state — have sprout­ed up.
Ivonne Wal­lace Fuentes, an asso­ciate pro­fes­sor of his­to­ry at Roanoke Col­lege in Vir­ginia, fin­ished read­ing Indivisible's guide short­ly before the New Year. ​"I had a lot of aca­d­e­m­ic expe­ri­ence with left­ist pol­i­tics, but it's total­ly dif­fer­ent from, ​'How do I then try to do some­thing in my own com­mu­ni­ty?' " she says. ​"This was a recipe."
On Jan­u­ary 2, her rep­re­sen­ta­tive, Bob Good­lat­te (R‑Va.), intro­duced an amend­ment to the House Rules pack­age that would have put the Office of Con­gres­sion­al Ethics, an inde­pen­dent enti­ty that reviews con­gres­sion­al mis­con­duct alle­ga­tions, under the over­sight of a Repub­li­can-led committee.
Wal­lace Fuentes was appalled. She post­ed on social media and emailed the mem­bers of the new­ly formed Roanoke Pro­gres­sive Rapid Action Task Force — a group she then decid­ed to reg­is­ter as a chap­ter of Indi­vis­i­ble. On Jan­u­ary 4, a del­e­ga­tion of 12 went to Goodlatte's Roanoke office to deliv­er New Year's cards, one bear­ing the mes­sage, ​"We Expect Better!"
By the time the cards were deliv­ered, Repub­li­cans had already with­drawn the amend­ment after vocal nation­wide back­lash — but the demon­stra­tion pro­vid­ed Good­lat­te a warn­ing for what to expect over the next four years.
While Roanoke has long been a Demo­c­ra­t­ic strong­hold in a tra­di­tion­al­ly red dis­trict, ​"This is not Brook­lyn or San Fran­cis­co," Wal­lace Fuentes tells In These Times. ​"Many peo­ple here feel iso­lat­ed, and most every­body either knows or is a fam­i­ly mem­ber or a friend of some­one who vot­ed the oth­er way." Indi­vis­i­ble Roanoke, she hopes, can be ​"a com­mu­ni­ty … where what's bring­ing you togeth­er is this shared sense of civic respon­si­bil­i­ty toward this sys­tem that's going off the rails."
The Indi­vis­i­ble Roanoke Face­book group quick­ly bal­looned to more than 200 mem­bers. ​"We're not ask­ing any­body to build a bar­ri­cade, or do any­thing that isn't cel­e­brat­ed in our sys­tem. We're ask­ing peo­ple to be more engaged," says Wal­lace Fuentes.
They also aren't ask­ing peo­ple to do it alone. More than 60 thou­sand peo­ple joined a Jan­u­ary 22 call co-host­ed by Indi­vis­i­ble, the Work­ing Fam­i­lies Par­ty and MoveOn​.org to seize on the momen­tum of the post-inau­gu­ra­tion Women's March. More than 10,000 pledged to vis­it their senator's office, Demo­c­ra­t­ic or Repub­li­can, on Tues­day, Jan­u­ary 24, to pres­sure them to oppose Trump's cab­i­net nominations.
On Jan­u­ary 30, tens of thou­sands joined an emer­gency Indi­vis­i­ble call to fight the Mus­lim ban. And Indi­vis­i­ble is just get­ting start­ed, says Dohl. ​"This work … isn't a sprint — it's a marathon."
If the momen­tum keeps up, Repub­li­cans and Democ­rats alike may be forced to start rep­re­sent­ing more than just their cor­po­rate donors and Belt­way advis­ers. They may have to answer to the peo­ple who elect them.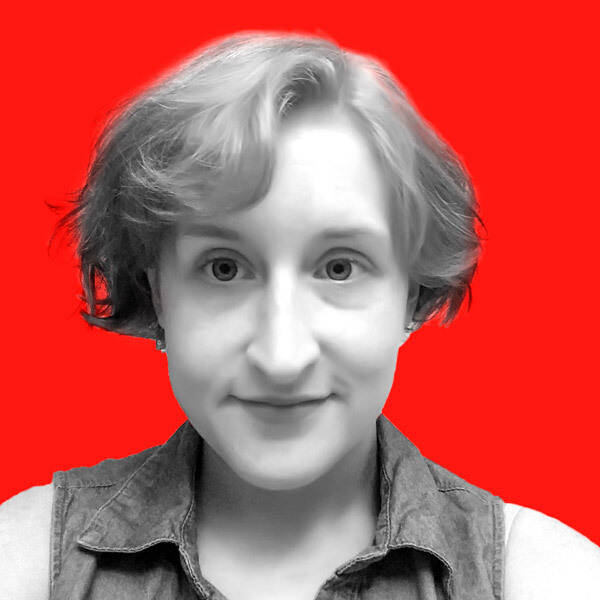 Kate Aronoff
is a Brook­lyn-based jour­nal­ist cov­er­ing cli­mate and U.S. pol­i­tics, and a con­tribut­ing writer at The Inter­cept. Fol­low her on Twit­ter @katearonoff.