Issues that Obama and Romney Avoid
The presidential candidates aren't so keen on addressing the survival of humanity.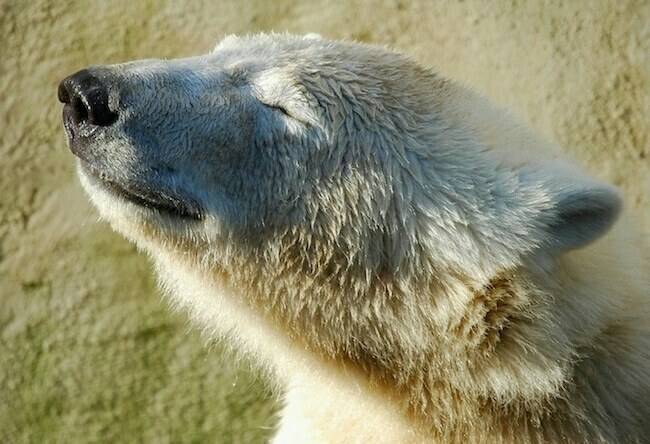 With the qua­dren­ni­al pres­i­den­tial elec­tion extrav­a­gan­za reach­ing its peak, it's use­ful to ask how the polit­i­cal cam­paigns are deal­ing with the most cru­cial issues we face. The sim­ple answer is: bad­ly, or not at all.
In a rare instance of bipartisanship, both parties demand that we make the problem of global warming worse.
There are two issues of over­whelm­ing sig­nif­i­cance, because the fate of the species is at stake: envi­ron­men­tal dis­as­ter and nuclear war.
The for­mer is reg­u­lar­ly on the front pages. On Sep­tem­ber 19, for exam­ple, Justin Gillis report­ed in The New York Times that the melt­ing of Arc­tic sea ice had end­ed for the year, ​"but not before demol­ish­ing the pre­vi­ous record – and set­ting off new warn­ings about the rapid pace of change in the region."
The melt­ing is much faster than pre­dict­ed by sophis­ti­cat­ed com­put­er mod­els and the most recent U.N. report on glob­al warm­ing. New data indi­cate that sum­mer ice might be gone by 2020, with severe con­se­quences. Pre­vi­ous esti­mates had sum­mer ice dis­ap­pear­ing by 2050.
​"But gov­ern­ments have not respond­ed to the change with any greater urgency about lim­it­ing green­house emis­sions," Gillis writes. ​"To the con­trary, their main response has been to plan for exploita­tion of new­ly acces­si­ble min­er­als in the Arc­tic, includ­ing drilling for more oil" –that is, to accel­er­ate the catastrophe.
This reac­tion demon­strates an extra­or­di­nary will­ing­ness to sac­ri­fice the lives of our chil­dren and grand­chil­dren for short-term gain. Or, per­haps, an equal­ly remark­able will­ing­ness to shut our eyes so as not to see the impend­ing peril.
That's hard­ly all. A new study from the Cli­mate Vul­ner­a­bil­i­ty Mon­i­tor has found that ​"cli­mate change caused by glob­al warm­ing is slow­ing down world eco­nom­ic out­put by 1.6 per­cent a year and will lead to a dou­bling of costs in the next two decades." The study was wide­ly report­ed else­where but Amer­i­cans have been spared the dis­turb­ing news.
The offi­cial Demo­c­ra­t­ic and Repub­li­can plat­forms on cli­mate mat­ters are reviewed in Sci­ence mag­a­zine's Sep­tem­ber 14 issue. In a rare instance of bipar­ti­san­ship, both par­ties demand that we make the prob­lem worse.
In 2008, both par­ty plat­forms had devot­ed some atten­tion to how the gov­ern­ment should address cli­mate change. Today, the issue has almost dis­ap­peared from the Repub­li­can plat­form – which does, how­ev­er, demand that Con­gress ​"take quick action" to pre­vent the Envi­ron­men­tal Pro­tec­tion Agency, estab­lished by for­mer Repub­li­can Pres­i­dent Richard Nixon in san­er days, from reg­u­lat­ing green­house gas­es. And we must open Alaska's Arc­tic refuge to drilling to take ​"advan­tage of all our Amer­i­can God-giv­en resources." We can­not dis­obey the Lord, after all.
The plat­form also states that ​"We must restore sci­en­tif­ic integri­ty to our pub­lic research insti­tu­tions and remove polit­i­cal incen­tives from pub­licly fund­ed research" –code words for cli­mate science.
The Repub­li­can can­di­date Mitt Rom­ney, seek­ing to escape from the stig­ma of what he under­stood a few years ago about cli­mate change, has declared that there is no sci­en­tif­ic con­sen­sus, so we should sup­port more debate and inves­ti­ga­tion – but not action, except to make the prob­lems more serious.
The Democ­rats men­tion in their plat­form that there is a prob­lem, and rec­om­mend that we should work ​"toward an agree­ment to set emis­sions lim­its in uni­son with oth­er emerg­ing pow­ers." But that's about it.
Pres­i­dent Barack Oba­ma has empha­sized that we must gain 100 years of ener­gy inde­pen­dence by exploit­ing frack­ing and oth­er new tech­nolo­gies – with­out ask­ing what the world would look like after a cen­tu­ry of such practices.
So there are dif­fer­ences between the par­ties: about how enthu­si­as­ti­cal­ly the lem­mings should march toward the cliff.
The sec­ond major issue, nuclear war, is also on the front pages every day, but in a way that would astound a Mar­t­ian observ­ing the strange doings on Earth.
The cur­rent threat is again in the Mid­dle East, specif­i­cal­ly Iran – at least accord­ing to the West, that is. In the Mid­dle East, the U.S. and Israel are con­sid­ered much greater threats.
Unlike Iran, Israel refus­es to allow inspec­tions or to sign the Treaty on the Non-Pro­lif­er­a­tion of Nuclear Weapons (NPT). It has hun­dreds of nuclear weapons and advanced deliv­ery sys­tems, and a long record of vio­lence, aggres­sion and law­less­ness, thanks to unremit­ting Amer­i­can sup­port. Whether Iran is seek­ing to devel­op nuclear weapons, U.S. intel­li­gence does­n't know.
In its lat­est report [PDF], the Inter­na­tion­al Atom­ic Ener­gy Agency says that it can­not demon­strate ​"the absence of unde­clared nuclear mate­r­i­al and activ­i­ties in Iran" –a round­about way of con­demn­ing Iran, as the U.S. demands, while con­ced­ing that the agency can add noth­ing to the con­clu­sions of U.S. intelligence.
There­fore Iran must be denied the right to enrich ura­ni­um that is guar­an­teed by the NPT, and endorsed by most of the world, includ­ing the non­aligned coun­tries that have just met in Tehran.
The pos­si­bil­i­ty that Iran might devel­op nuclear weapons aris­es in the elec­toral cam­paign. (The fact that Israel already has them does not.) Two posi­tions are coun­ter­posed: Should the U.S. declare that it will attack if Iran reach­es the capa­bil­i­ty to devel­op nuclear weapons, which dozens of coun­tries enjoy? Or should Wash­ing­ton keep the ​"red line" more indefinite?
The lat­ter posi­tion is that of the White House; the for­mer is demand­ed by Israeli hawks – and accept­ed by the U.S. Con­gress. The Sen­ate just vot­ed 90 – 1 to sup­port the Israeli position.
Miss­ing from the debate is the obvi­ous way to mit­i­gate or end what­ev­er threat Iran might be believed to pose: Estab­lish a nuclear weapons-free zone in the region. The oppor­tu­ni­ty is read­i­ly avail­able: An inter­na­tion­al con­fer­ence is to con­vene in a few months to pur­sue this objec­tive, sup­port­ed by almost the entire world, includ­ing a major­i­ty of Israelis.
The gov­ern­ment of Israel, how­ev­er, has announced that it will not par­tic­i­pate until there is a gen­er­al peace agree­ment in the region, which is unat­tain­able as long as Israel per­sists in its ille­gal activ­i­ties in the occu­pied Pales­tin­ian ter­ri­to­ries. Wash­ing­ton keeps to the same posi­tion, and insists that Israel must be exclud­ed from any such region­al agreement.
We could be mov­ing toward a dev­as­tat­ing war, pos­si­bly even nuclear. Straight­for­ward ways exist to over­come this threat, but they will not be tak­en unless there is large-scale pub­lic activism demand­ing that the oppor­tu­ni­ty be pur­sued. This in turn is high­ly unlike­ly as long as these mat­ters remain off the agen­da, not just in the elec­toral cir­cus, but in the media and larg­er nation­al debate.
Elec­tions are run by the pub­lic rela­tions indus­try. Its pri­ma­ry task is com­mer­cial adver­tis­ing, which is designed to under­mine mar­kets by cre­at­ing unin­formed con­sumers who will make irra­tional choic­es – the exact oppo­site of how mar­kets are sup­posed to work, but cer­tain­ly famil­iar to any­one who has watched television.
It's only nat­ur­al that when enlist­ed to run elec­tions, the indus­try would adopt the same pro­ce­dures in the inter­ests of the pay­mas­ters, who cer­tain­ly don't want to see informed cit­i­zens mak­ing ratio­nal choices.
The vic­tims, how­ev­er, do not have to obey, in either case. Pas­siv­i­ty may be the easy course, but it is hard­ly the hon­or­able one.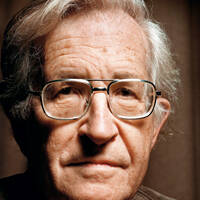 Noam Chom­sky
is Insti­tute Pro­fes­sor and Pro­fes­sor of Lin­guis­tics (Emer­i­tus) at the Mass­a­chu­setts Insti­tute of Tech­nol­o­gy, and the author of dozens of books on U.S. for­eign pol­i­cy. His most recent book is
Who Rules the World?
from Met­ro­pol­i­tan Books.