It's the Poverty, Stupid
The education reform debate is misdirected.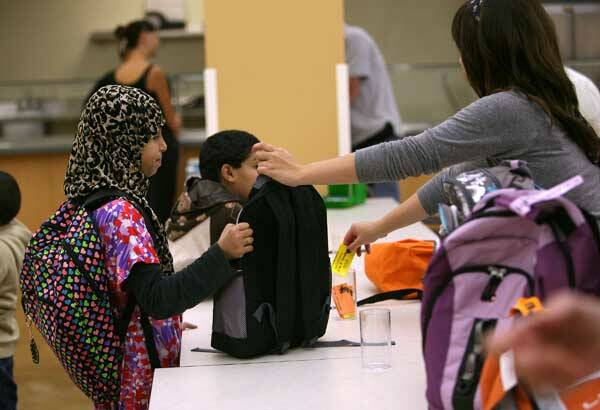 With America's pub­lic schools strug­gling to sur­vive slashed bud­gets and unequal fund­ing, school reform is back on the nation­al agen­da – but will the new mod­el of mar­ket-based ​"reform" pro­mote greater edu­ca­tion­al quality?
The close attention, even obsession, with teacher performance distracts from socio-economic obstacles to education.
Already, schools in low-income areas see abysmal­ly low achieve­ment lev­els. In many cities, less than half of stu­dents grad­u­ate from high school.
To com­bat the cri­sis of low achieve­ment, the Oba­ma admin­is­tra­tion, led by Sec­re­tary of Edu­ca­tion Arne Dun­can, cob­bled togeth­er a group of polit­i­cal and cor­po­rate power­bro­kers, includ­ing Bill Gates, to spear­head edu­ca­tion reform. Their efforts have been vig­or­ous­ly applaud­ed by major media from the New York Times to the Wash­ing­ton Post to Newsweek.
In her recent book The Death and Life of the Great Amer­i­can School Sys­tem: How Test­ing and Choice Under­mine Edu­ca­tion, Diane Rav­itch, edu­ca­tion his­to­ri­an and for­mer assis­tant sec­re­tary of edu­ca­tion under George H.W. Bush, takes the edu­ca­tion reform estab­lish­ment to task.
Rav­itch blasts what she calls the ​"Bil­lion­aire Boys Club" vision of pub­lic edu­ca­tion. ​"Three foun­da­tions – Gates, Broad and Wal­ton – are now com­mit­ted to char­ter schools and to eval­u­at­ing teach­ers by test scores," she told Democ­ra­cy Now in March. And that's now the pol­i­cy of the Depart­ment of Edu­ca­tion. ​"We have nev­er seen any­thing like this, where foun­da­tions had the ambi­tion to direct nation­al edu­ca­tion­al pol­i­cy, and in fact are suc­ceed­ing," says Ravitch.
The close atten­tion, even obses­sion, with teacher per­for­mance dis­tracts from socio-eco­nom­ic obsta­cles to education.
"The focus on demo­niz­ing teach­ers in the media means that then you don't talk about pover­ty," says Bill Ayers, a pro­fes­sor of edu­ca­tion at the Uni­ver­si­ty of Illi­nois in Chica­go and a mem­ber of the In These Times Board of Edi­tors. Because of the way U.S. schools are fund­ed (main­ly through prop­er­ty tax­es), wealth dis­par­i­ties direct­ly impact school dis­tricts. For exam­ple, some Chica­go-area sub­urbs spend about $30,000 a year to edu­cate each child, while inner-city Chica­go schools spend about $4,000 per pupil.
Pover­ty and unem­ploy­ment con­tribute to a high rate of tran­sience among stu­dents, as their fam­i­lies move from apart­ment to apart­ment in search of low­er rents or bet­ter liv­ing arrangements.
Pover­ty doesn't affect just atten­dance. Mil­wau­kee chil­dren suf­fer from one of the high­est rates of child­hood lead poi­son­ing, which can cause learn­ing dis­abil­i­ties and severe behav­ioral prob­lems. In one African-Amer­i­can neigh­bor­hood, 67 per­cent of the chil­dren age six or under had ele­vat­ed lead lev­els. In a pri­mar­i­ly Lati­no area, the rate was 43 per­cent. On top of that, in the last 30 years Mil­wau­kee has lost 80 per­cent of its indus­tri­al base and nine of its 10 hos­pi­tals. In 2006, the Mil­wau­kee Jour­nal Sen­tinel report­ed, ​"An African-Amer­i­can infant in Mil­wau­kee is at a greater risk of dying in his or her first year than an infant in Malaysia, Jamaica, Pana­ma, Cos­ta Rica or Chile."
Broad and fun­da­men­tal insti­tu­tion­al fail­ures, which direct­ly hin­der stu­dent achieve­ment, are rarely impli­cat­ed in the ​"fail­ure" of pub­lic edu­ca­tion. Instead, elite reform­ers high­light anec­dotes about incom­pe­tent or abu­sive teach­ers. The result is a vil­i­fi­ca­tion of teach­ers and teacher unionism.
Bob Peter­son, a for­mer ​"Wis­con­sin Teacher of the Year" and a founder of the pro­gres­sive edu­ca­tion jour­nal Rethink­ing Schools, says Oba­ma and Dun­can are height­en­ing antag­o­nism toward the pub­lic sec­tor. ​"They're push­ing a gen­er­al dis­trust of the pub­lic sec­tor. Instead of try­ing to improve [it], they are aban­don­ing it," Peter­son says. ​"Dun­can and Oba­ma would deny it, but that's what's happening."
To win the bat­tle of pub­lic opin­ion, and the larg­er bat­tle for edu­ca­tion reform, teacher unions and advo­cates of egal­i­tar­i­an pub­lic edu­ca­tion must frame the issue in a way that puts edu­ca­tion­al achieve­ment – or the lack there­of – in its prop­er con­text. They must make clear that until soci­ety redis­trib­utes resources fair­ly, many schools will con­tin­ue to fail, and with them, the nation's schoolchildren.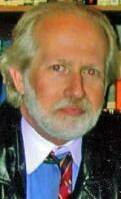 Roger Bybee

is a Mil­wau­kee-based free­lance writer and Uni­ver­si­ty of Illi­nois vis­it­ing pro­fes­sor in Labor Edu­ca­tion.Roger's work has appeared in numer­ous nation­al pub­li­ca­tions, includ­ing

Z

mag­a­zine,

Dol­lars

&

Sense, The Pro­gres­sive, Pro­gres­sive Pop­ulist, Huff­in­g­ton Post, The Amer­i­can Prospect, Yes!

and

For­eign Pol­i­cy in Focus

.More of his work can be found at

zcom​mu​ni​ca​tions​.org/​z​s​p​a​c​e​/​r​o​g​e​r​d​bybee

.