Dear Read­er,
Your ITT Ide­ol­o­gist has gained access to the dam­age con­trol mes­sages that Sec­re­tary of State Hillary Clin­ton is send­ing to world lead­ers to mit­i­gate the neg­a­tive effects of the lat­est Wik­iLeak rev­e­la­tions. A sam­ple of them appear below.
Dear Pres­i­dent Chavez of Venezuela,
I imag­ine you have learned that secret traf­fic from our embassy in Cara­cas con­sist­ed of detailed plans to ​"take you out" and ​"get rid of that god­dam com­mie crowd in Cara­cas." This was, of course, a run­ning joke between the White House and our col­leagues at State, CIA and Exxon. In fact, I was plan­ning to give you a big hug at our next encounter.
Dear Pres­i­dent Hu Jin­tau of China,
This is to inform you that the tit­ters that occurred on the Amer­i­can side when our ambas­sador in Bei­jing passed air while kow­tow­ing to you was entire­ly spon­ta­neous and not meant to be dis­re­spect­ful in any way. ​"What A Gas!", the mis­in­ter­pret­ed title of a dis­patch to Wash­ing­ton on this inci­dent, has been strick­en from our offi­cial State Depart­ment hand­book of diplo­mat­ic phrases.
Dear Pres­i­dent Sarkozy of France,
This is to extend my apolo­gies for our ambas­sador in Paris who is quot­ed in a con­fi­den­tial dis­patch as say­ing ​"this frog doesn't jump high enough." It was an inad­ver­tent error in translation.
Dear Prime Min­is­ter Berlus­coni of Italy,
A dis­patch prais­ing you as a peace­mak­er in Europe was erro­neous­ly tran­scribed as call­ing you ​"the mouth­piece of [Russ­ian pre­mier] Putin in Europe." Also, the graf­fi­ti in the men's room at the U.S. chan­cellery giv­ing your per­son­al phone num­ber as the best place to get hot chicks in Rome has been wiped from the wall.
Your Roy­al High­ness King Abdul­lah of Sau­di Arabia,
When you request­ed State Depart­ment help in find­ing a med­ical facil­i­ty in the Unit­ed States to treat your back prob­lem, a sin­cere but some­what insen­si­tive junior for­eign ser­vice offi­cer sug­gest­ed Brook­lyn Jew­ish Hos­pi­tal. He has since been trans­ferred to Palau.
Your Holi­ness Pope Benedict,
An unfor­tu­nate error appeared in a dis­patch from our embassy at the Holy See back to Wash­ing­ton. After attend­ing a par­tic­u­lar­ly con­vivial recep­tion at the recent con­vo­ca­tion of car­di­nals in Rome, our charge d'affaires humor­ous­ly meant to describe the frol­ic­some event as ​"boys being boys." Some­how it came out as ​"boys doing boys." It won't hap­pen again.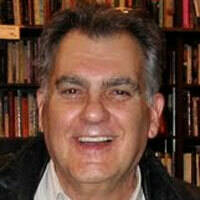 Pete Kar­man
began work­ing in jour­nal­ism in
1957
at the awful
New York Dai­ly Mir­ror
, where he wrote the first review of Bob Dylan for a New York paper. He lost that job after ille­gal­ly trav­el­ing to Cuba (the rag failed short­ly after he got the boot). Kar­man has report­ed and edit­ed for var­i­ous trade and trade union blats and worked as a copy­writer. He was hap­py being a flack for Air France, but not as hap­py as being an on-and-off
In These Times
edi­tor and con­trib­u­tor since
1977
.