Meet the Left Radical Who Will Likely Be Jackson, Mississippi's Next Mayor
If the Left can make it here, they can make it anywhere.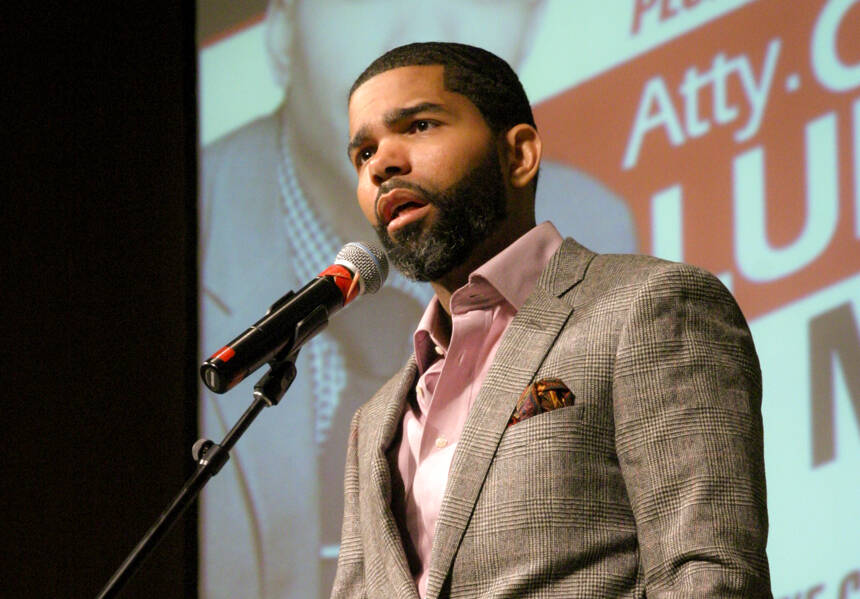 The city of Jack­son, in the heart of staunch­ly Repub­li­can Mis­sis­sip­pi, might seem an unlike­ly place for a munic­i­pal rev­o­lu­tion. Yet Jackson's rad­i­cal­ism has been forged in the cru­cible of mas­sive dis­in­vest­ment, both by pri­vate indus­try and by a con­ser­v­a­tive state leg­is­la­ture. Led by the Black nation­al­ist orga­ni­za­tion Mal­colm X Grass­roots Move­ment, orga­niz­ers in Jack­son have backed exper­i­ments in every­thing from work­er-owned busi­ness­es to par­tic­i­pa­to­ry, neigh­bor­hood-by-neigh­bor­hood democracy.
If we can change things in Mississippi, then the hope is that we can serve as a model for the rest of the world.
A leader of this move­ment, Jack­son Coun­cil­man Chok­we Lumum­ba, helped start people's assem­blies in the city, invit­ing res­i­dents to hash out the kinds of changes they want to see. He was elect­ed may­or in 2013, only to pass away months later.
In an effort to car­ry on his father's lega­cy, Chok­we Antar Lumum­ba, 33, ran to suc­ceed his father and lost. Now, with his sec­ond run, he hopes to con­tin­ue the work his father began.
Lumum­ba spoke with In These Times in April about the chal­lenges Jack­son faces, the role of elec­toral pol­i­tics in build­ing move­ments, and how rad­i­cal democ­ra­cy is prac­ticed in a red state. The May 2 Jack­son pri­ma­ry is wide­ly expect­ed to result in a runoff. [Update: Lumum­ba won the pri­ma­ry out­right, and is expect­ed to win eas­i­ly in the gen­er­al elec­tion, mak­ing him the like­ly next mayor.]
Why are you more opti­mistic about your prospects this time around?
I've had the ben­e­fit of hav­ing time to grieve. In a two-month time span, I laid my father to rest and ran a cam­paign for the first time, and my wife gave birth to our first child. So it was a whirl­wind. That expe­ri­ence pre­pared us for what we're tak­ing on now.
Where do you see elec­toral pol­i­tics in the big­ger pic­ture of mak­ing change?
We need to re-envi­sion the elec­toral process. For far too long we've approached it back­ward. We wait on some­one to indi­cate their polit­i­cal ambi­tion, and we accept their promis­es and their agen­da, only to find our­selves dis­ap­point­ed. The real­i­ty is that the onus is on us. As a com­mu­ni­ty, we have a respon­si­bil­i­ty to be the authors of our own agen­da, and then draft lead­er­ship that rep­re­sents that agen­da. I see elec­toral pol­i­tics as a means to an end, not an end in itself.
The people's plat­form I helped author along­side my father came from years of com­mu­ni­ty orga­niz­ing. One of the lessons we learned is that not every­one is going to buy in, so you have to start by address­ing people's imme­di­ate needs and con­cerns. Fix­ing a pot­hole may not seem like a means to change the world, but we have to con­nect pot­hole to pot­hole and com­mu­ni­ty to com­mu­ni­ty. A com­mu­ni­ty in Jack­son can under­stand why a com­mu­ni­ty in Chica­go or in Gary, Ind., suf­fers from the same con­di­tions when they under­stand that none of them have con­trol over the process that fix­es the pot­hole. A people's plat­form, then, is one root­ed in self-deter­mi­na­tion, root­ed in expe­ri­ence and frus­tra­tion, and one that gets into the weeds of what peo­ple deal with every day. It's ever-evolv­ing and con­tin­ues to incor­po­rate indi­vid­u­als' cri­tiques and concerns.
How does the people's assem­bly fit in?
The people's assem­bly grew out of an idea my father had as a city coun­cil per­son for Ward 2 in Jack­son. At that time, the assem­bly moved between com­mu­ni­ty cen­ters and church­es with­in the ward. When he became may­or, it expand­ed to city­wide. We've dealt with issues rang­ing from school board appoint­ments to racial pro­fil­ing. What is hap­pen­ing in the city dic­tates the turnout. Some­times we have one to two hun­dred peo­ple, some­times more.
The beau­ty of the people's assem­bly is that, though it's gov­ern­ment relat­ed, it is meant as a way to apply out­side pres­sure to those in gov­ern­ment. Assem­blies are strate­gi­cal­ly placed through­out the city, so we can give infor­ma­tion to the com­mu­ni­ty and get infor­ma­tion back from the com­mu­ni­ty about what issues are fac­ing them.
One of my father's big vic­to­ries as may­or was to pass a 1 per­cent sales tax sole­ly to fund infra­struc­ture projects. Nine­ty per­cent of the pop­u­la­tion of Jack­son vot­ed in sup­port of that tax, which is amaz­ing to me. I can't think of anoth­er place in recent mem­o­ry where 90 per­cent of the pop­u­la­tion vot­ed to tax them­selves. That hap­pened not because of a stroke of luck, but because we got on the radio, and any­where we could, and said that we didn't have the resources to pay for fix­ing the pipes and roads and need­ed to take some dras­tic mea­sures. Thou­sands of peo­ple came to the assem­blies about the tax. When you give peo­ple the right infor­ma­tion, they make the right decision.
In what ways do you see Jack­son as a mod­el for sim­i­lar com­mu­ni­ties around the country?
Many of the issues in Jack­son stem from the fact that there are so many with so lit­tle and so few with so much. Almost all of the country's wealth is con­trolled by 1 per­cent of the pop­u­la­tion. So we have to start explor­ing cre­ative eco­nom­ic devel­op­ment mea­sures for under­served com­mu­ni­ties. Jack­son has no prob­lems pro­duc­ing wealth, but it does have prob­lems main­tain­ing wealth.
Busi­ness­es that have made good mon­ey in Jack­son are leav­ing, and new busi­ness­es that come here are not invest­ed in stay­ing in the city. To fix this, we have to start look­ing to struc­tures like coop­er­a­tive busi­ness­es, where the com­mu­ni­ty can decide what it wants to own.
Anoth­er one of the pri­ma­ry issues peo­ple dis­cuss in Jack­son is our crum­bling infra­struc­ture. Our roads are in a hor­ri­ble state, worse than when my father was in office. How do we turn this crum­bling infra­struc­ture into an eco­nom­ic fron­tier that not only devel­ops roads and fix­es pipes, but cre­ates jobs?
How do you keep from essen­tial­ly hav­ing to admin­is­trate an aus­ter­i­ty agen­da hand­ed down from Mississippi's Repub­li­can state legislature?
A mar­riage with­out respect won't pro­duce much. If we have a clear agen­da that we want to see, and a lead­er­ship that is will­ing to stand on that agen­da, peo­ple will be more like­ly to respect our posi­tion. That doesn't mean it's going to be an easy road.
What do you hope to include in that agenda?
The city out­sources too much work, and our bud­get is bleed­ing because of it. If you put more mon­ey in the hands of peo­ple who live and work here you'll recov­er more mon­ey as a city. But we fall prey to com­pa­nies that say they can do the work more cheap­ly. That dimin­ish­es the capac­i­ty of the city, though, and we lose the work­force and exper­tise to do that work. I want to cre­ate a bet­ter bal­ance between in-house and out­sourced work. My goal is see­ing 60 per­cent of the boots work­ing on the ground being Jack­son­ian, and 50 per­cent of the sub­con­tracters being minor­i­ty sub­con­tracters. Jack­son is more than 80 per­cent African-Amer­i­can. If more than 80 per­cent of your pop­u­la­tion is left-hand­ed, then you need some left-hand­ed jobs.
What is the val­ue of doing this sort of work in a red state like Mississippi?
When peo­ple ask me how I felt after the Novem­ber elec­tion, I tell them that I woke up in Mis­sis­sip­pi. No mat­ter whether Barack Oba­ma, Don­ald Trump, George Bush or Bill Clin­ton is in office, we've always been at the bot­tom. It's a for­got­ten place. The Repub­li­can Par­ty has tak­en Mis­sis­sip­pi for grant­ed. The Demo­c­ra­t­ic Par­ty has aban­doned Mis­sis­sip­pi. I think we can erase people's blind alle­giances when we can show that some­one cares about them, by deal­ing with their day-to-day concerns.
With its gap­ing divide between the haves and the have-nots, Jack­son real­ly is the bel­ly of the beast. If we can change things in Mis­sis­sip­pi, then the hope is that we can serve as a mod­el for the rest of the world. We believe the change has to hap­pen where it's most unlike­ly, where peo­ple are liv­ing with the worst of conditions.
We're try­ing to cre­ate a more inclu­sive process of gov­er­nance, where the peo­ple demon­strate that they're no longer going to accept what oth­ers tell them. Strong peo­ple don't need strong lead­ers. We're try­ing to cre­ate strong people.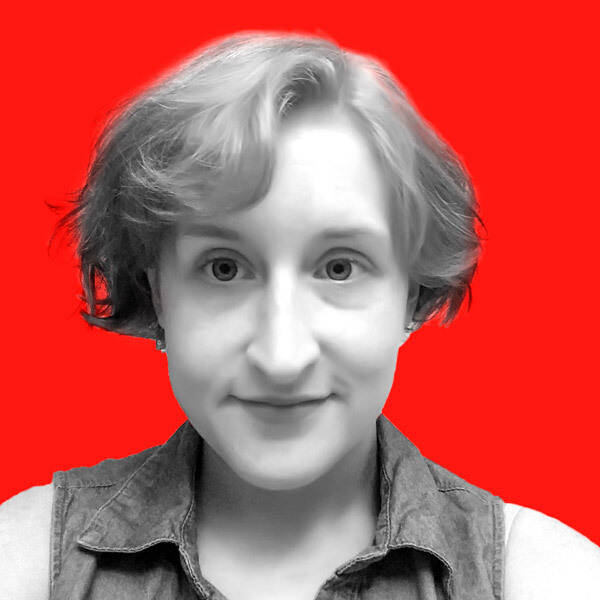 Kate Aronoff
is a Brook­lyn-based jour­nal­ist cov­er­ing cli­mate and U.S. pol­i­tics, and a con­tribut­ing writer at The Inter­cept. Fol­low her on Twit­ter @katearonoff.