"I Am Black Lives Matter": Jamaal Bowman on How He'll Bring the Movement to the House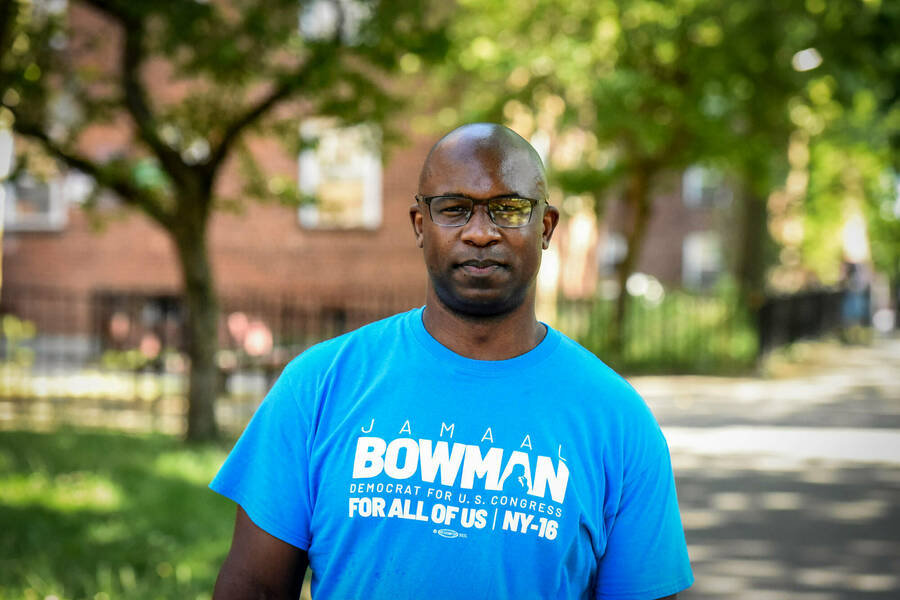 A defining moment in the 2020 New York Democratic primary was picked up by a hot mic in the Bronx in early June. Rep. Eliot Engel — who since 1989 has represented the area straddling the city's northernmost borough and Westchester County — begged Black Lives Matter rally organizers to squeeze him onto the list of speakers. ​"If I didn't have a primary, I wouldn't care," Engel said in what he believed was a private moment. Engel later tried to spin the remark, but the damage was done. The incident was widely regarded as evidence of Engel's indifference to the lived realities of his constituents, whose neighborhoods Engel reportedly steered clear of as he rode out the pandemic in his Maryland home.
The candidate who made Engel so desperate for a photo op was Jamaal Bowman, a 44-year-old public school principal, community organizer and self-identified democratic socialist. He had never run for office before but had spent years cultivating a reputation as a strong grassroots education organizer, centering his activism on issues disproportionately impacting poor students of color, like high-stakes testing and the school-to-prison pipeline. The Justice Democrats, the progressive electoral outfit that famously recruited Rep. Alexandria Ocasio-Cortez (D‑N.Y.), recruited Bowman to run. (Democratic candidate Cori Bush and Reps. Ilhan Omar [D‑Minn.], Ayanna Pressley [D‑Mass.] and Rashida Tlaib [D‑Minn.] also received support from Justice Democrats.)
Bowman also won support from the Working Families Party, Sens. Bernie Sanders and Elizabeth Warren and the New York Times. Establishment-friendly politicians Gov. Andrew Cuomo and Hillary Clinton backed Engel.
After the police murder of George Floyd in Minneapolis sparked outrage across the country, Bowman became a regular fixture at protests, connecting with would-be constituents over his own experiences with police in Black communities — being beaten with a nightstick at age 11 and, much later, being held in lockup over a missed turn signal while driving.
"I am Black Lives Matter," Bowman says when I ask what the movement means to him. ​"It wasn't like the movement started and all of a sudden I became part of this movement. My life has been one embodied by the understanding that my life matters as a Black man in this country … I consistently have to embrace the understanding that my life matters just as much as anyone else's."
For similar reasons, Bowman is unsurprised that educators like him have been such prominent political actors in the Trump era, as a wave of teacher strikes has swept the country. ​"Teachers have always been social justice warriors in their own right," Bowman says. ​"Teachers who are conscious of the social and political dynamics in their communities bring justice into their classrooms, and become organizers across the country." In Bowman's case, they can become members of Congress, too.
As a 501©3 non­prof­it pub­li­ca­tion, In These Times does not oppose or endorse can­di­dates for polit­i­cal office.
Giving Tuesday: Support Progressive Journalism
Today is the single biggest day of the year for giving to nonprofits—last year, individual donors collectively gave more than $2.5 billion to nonprofit organizations in the U.S. alone on Giving Tuesday.
For In These Times, today also marks the kick-off of one of our most important fundraising drives ever.

Giving Tuesday began nearly a decade ago as a way to harness the power of collective giving and highlight the important work of nonprofit organizations. For In These Times, being a nonprofit is more than just a financial model. It is central to our very mission.
The traditional, for-profit news model was built on a foundation of corporate ad dollars. From the beginning, this has been a devil's bargain that limits what can be published by corporate media outlets and inevitably warps what they do print. In These Times is not beholden to any corporate interest.
Who are we beholden to? You—our community of readers. Support from readers allows In These Times to maintain our independence and speak truth to power. It is how we are able to continue publishing the stories readers—like you—want to read, and the voices that need to be heard in this political moment.

This Giving Tuesday, support independent, progressive journalism by making a tax-deductible donation to In These Times.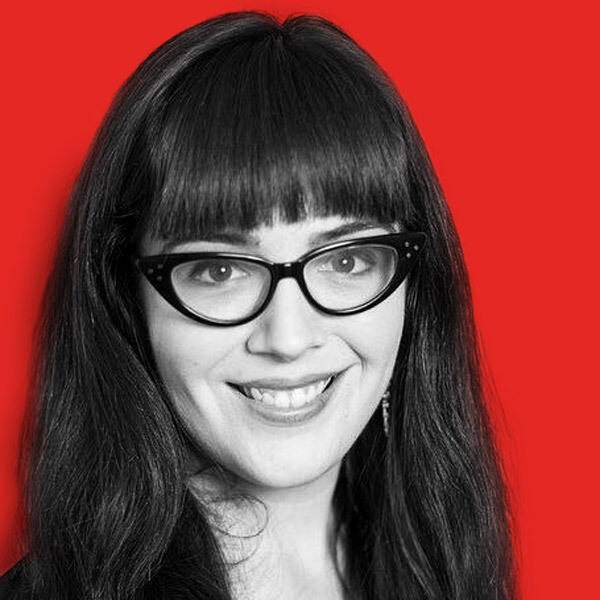 Natalie Shure
is a Los Angeles-based writer and researcher whose work focuses on history, health, and politics.
Giving Tuesday: Support Progressive Journalism