Janitors Challenge Grocery Chains on Health, Safety Standards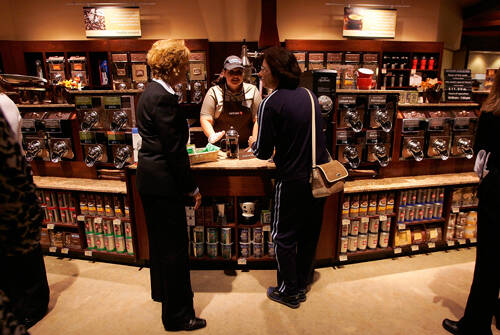 The sparkling floors you walk on while shopping at Lucky's and Safeway supermarkets in Northern California come at a cost.

Workers say toxic chemicals, old cleaning machinery (such as buffing machines that spew fumes and dust) and a lack of adequate ventilation and protective gear appear to be of no consequence to store managers.

To hear Safeway's side of it, it's not the company's problem because janitors work for subcontracted companies.
"There are four vendors. We just contract with these companies to provide services," Safeway spokeswoman Susan Houghton said. ​"This is something you need to talk to the vendors about."

According to the company profile website Manta, Safeway has an annual revenue of more than $44 billion and employs approximately 201,000 people.

But because the janitors are outsourced, it appears that large companies can wash their hands of any culpability for substandard work conditions.

When asked whether the weight of Safeway could force subcontractors to play fair, Houghton says, ​"This has nothing to do with Safeway employees and it's inappropriate to comment. The union is doing a disservice to suggest they (subcontractors) do not have a role in this."

Janitors who are members of Service Employees International Union (SEIU) Local 1877 are not just putting their heads down and mopping the floors. They are calling for the stores to use non-toxic cleaning products, update their cleaning machinery and provide safety training.

At least a dozen Safeway and Lucky supermarkets throughout Northern California will witness a ​"Day of Action" today (Oct. 22) as janitors pass out information about the toxic chemicals they are being forced to use in the stores.

In a poll by the SEIU Local, at least 400 janitors of 650 polled stated that they did not have protective gear when they clean the markets, according to Rachele Huennekens, a spokeswoman for the union.

​"By using strong cleaning chemicals, pressuring janitors to cut corners while they clean, and paying poverty wages, Lucky's and Safeway are not being good neighbors," said Denise Solis, director of Local 1877's janitorial division.

Zenón Angeles, janitor and member of the local's executive board, has worked at Lucky's for 10 years. He says the working conditions when they clean the stores are not good.

​"The chemicals we use are very strong. When we strip and wax the floors the chemicals make us sick. They give us headaches and rashes. There is no ventilation," Angeles says.
One worker said a co-worker ended up in the hospital due to severe rashes all over her body.

Another big complaint: The stores do not provide protective clothing, masks or gloves. In addition, when workers clean, the produce is not adequately protected.

​"We clean in the produce area with really strong chemicals and I think the fumes get on the produce," Angeles says, adding, ​"it's bad for the workers and it's bad for the community."

He states that under the pretext of the economic crisis, workers at both Safeway and Lucky's – more so at Lucky's – have been cut back. So one worker is expected to clean as if two were doing the work.

​"There used to be two workers on shift for eight hours to clean the stores. Now there is one worker for six hours who is expected to do the same amount of work," Angegles says. ​"It is absurd that one person is expected to do all this."

He said workers are being suspended for not doing good work, but in reality, ​"they aren't doing ​'bad' work, they [just] don't have the time to finish it all."

The current SEIU union contract is set to expire October 31. Janitors plan to ask the supermarket companies for three things: to take responsibility for providing safe working conditions to protect the health of workers; to maintain family healthcare benefits; and improve wages.
Rose Arrieta
was born and raised in Los Angeles. She has worked in print, broadcast and radio, both mainstream and community oriented — including being a former editor of the Bay Area's independent community bilingual biweekly El Tecolote. She currently lives in San Francisco, where she is a freelance journalist writing for a variety of outlets on social justice issues.