Is Our Politicians Learning?
The most formidable challenger for Jeb Bush is his own brother's legacy.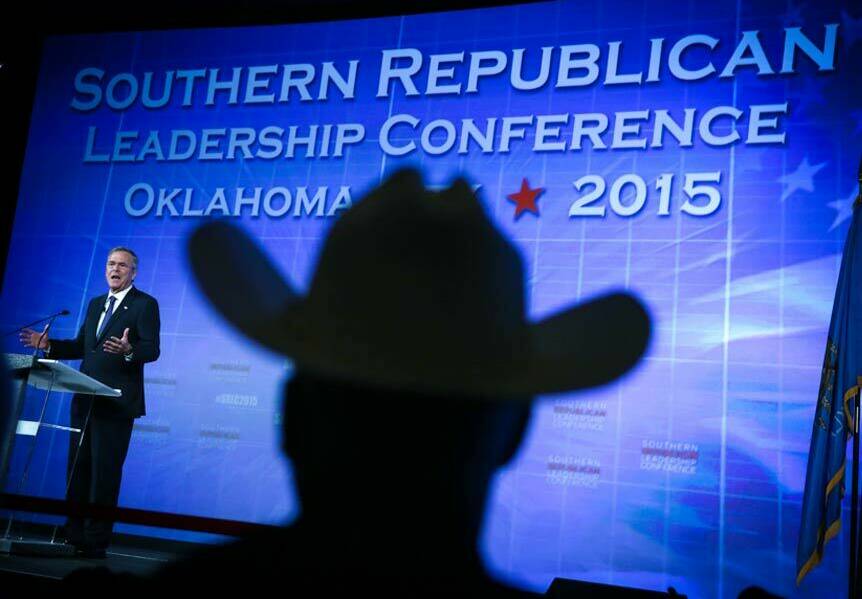 In mid-May, Jeb Bush, fol­low­ing in the fam­i­ly tra­di­tion, found him­self with his foot in his mouth. Asked by Fox News host Meg­yn Kel­ly, ​"Know­ing what we know now, would you have autho­rized the [Iraq] inva­sion?" he replied, ​"I would have. And so would have Hillary Clin­ton." As mul­ti­ple media out­lets instant­ly howled, this was not a good answer, giv­en what we, in fact, know now: The $2 tril­lion exer­cise in ​"shock and awe" was a colos­sal and dead­ly dis­as­ter with ongo­ing hor­ren­dous con­se­quences. Bush spent days try­ing to walk this one back, stum­bling along the way with vary­ing degrees of daz­zling failure.
When a college kid at a town hall meeting asserts that your brother helped create ISIS, you're in trouble.
Giv­en that the most for­mi­da­ble can­di­date Jeb Bush may be run­ning against is his own brother's lega­cy, oth­er ​"know­ing what we know now" ques­tions might be asked.
For exam­ple, know­ing what we know now, was it such a good idea for George W. Bush to enact two major tax cuts, total­ing about $1.5 tril­lion, that espe­cial­ly ben­e­fit­ed the wealth­i­est Amer­i­cans? You know, on things like cap­i­tal gains and estates, which stoked mas­sive income inequal­i­ty in our coun­try? The cuts that helped turn the sur­plus inher­it­ed from Bill Clin­ton into a mas­sive gov­ern­ment deficit we'll be liv­ing with for years — at a time when spend­ing on infra­struc­ture like bridges, dams, roads and lev­ees is so pathet­ic that the Amer­i­can Soci­ety of Civ­il Engi­neers in 2013 gave the coun­try a D+ grade?
Know­ing what we know now, was it polit­i­cal­ly smart to alien­ate women through a series of anti-choice ini­tia­tives, like rein­sti­tut­ing the Glob­al Gag Rule, which cut off U.S. funds to any fam­i­ly plan­ning agency that dared men­tion abor­tion as an option for an unwant­ed preg­nan­cy, even in des­per­ate­ly poor coun­tries where anoth­er mouth to feed can mean star­va­tion? And was it so astute to fur­ther piss off women in 2005 by seek­ing to weak­en schools' Title IX require­ments, which pro­vide equal oppor­tu­ni­ties for female ath­letes? Or to prompt out­cry by post­ing bogus infor­ma­tion on the Nation­al Can­cer Institute's web­site sug­gest­ing a link between abor­tion and breast can­cer? Remem­ber when Oba­ma beat McCain by 14 points with women and Rom­ney by 12 points?
Know­ing what we know now about cli­mate change— and indeed, what we knew back then — would you have with­drawn from the Kyoto Pro­to­col, post­pon­ing for years cru­cial action to low­er green­house gas emis­sions? Your brother's own appointee as head of the Envi­ron­men­tal Pro­tec­tion Agency, Chris­tine Todd Whit­man, lat­er said that this was like ​"flip­ping the bird" to the rest of the world. She might have added: and to your chil­dren and grandchildren.
Know­ing what we know now, would you have ignored a 2001 intel­li­gence brief­ing titled ​"Bin Laden deter­mined to strike in the U.S."?
Know­ing what we know now, was it total­ly cool to aban­don the Gene­va con­ven­tions and prac­tice ​"enhanced inter­ro­ga­tion," aka tor­ture, now that it looks like it didn't pro­duce infor­ma­tion, but did great­ly inflame Islam­ic mil­i­tants' hatred of us? And is hind­sight real­ly required to real­ize that tor­ture is moral­ly repugnant?
Know­ing what we know now— that the Patri­ot Act allowed for mas­sive domes­tic sur­veil­lance — was it such a great idea to autho­rize the NSA to spy on every­day Amer­i­cans, mon­i­tor­ing their phone calls and emails?
Know­ing what we know now, would you have appoint­ed John Roberts as Chief Jus­tice and Sam Ali­to to the Supreme Court? The Roberts court may be the worst in his­to­ry, and these are two of the folks who gave us Cit­i­zens Unit­ed, which turned mon­ey into speech and cor­po­ra­tions into peo­ple. And it might just be the case, Jeb, that the Koch broth­ers or Mar­co Rubio's bil­lion­aire bud­dy Nor­man Bra­man may use their ​"speech" to buy some­one else more to their lik­ing for president.
The thing is, your broth­er has been ranked one of the worst pres­i­dents in U.S. his­to­ry by U.S. News and World Report, with his­to­ri­an Sean Wilentz call­ing him, sim­ply, a ​"colos­sal his­tor­i­cal dis­grace." When a col­lege kid at a town hall meet­ing asserts that your broth­er helped cre­ate ISIS, you're in trouble.
That is who, and what, you're run­ning against: the shad­ow of your broth­er and an appalling and despi­ca­ble lega­cy we hope is nev­er repeated.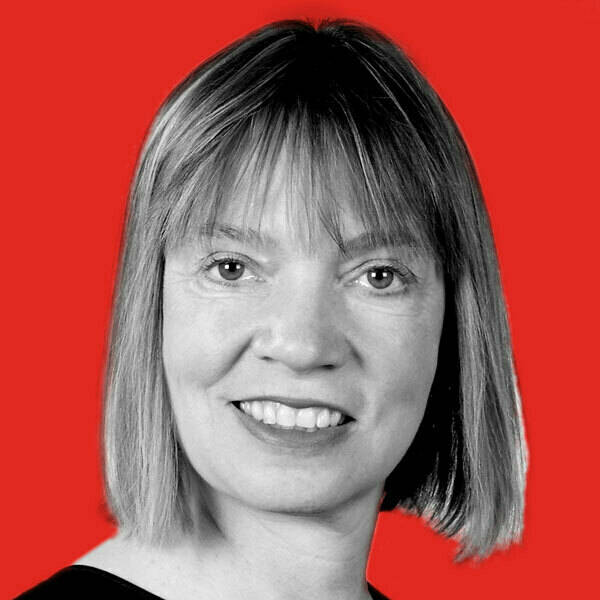 Susan J. Dou­glas
is a pro­fes­sor of com­mu­ni­ca­tions at the Uni­ver­si­ty of Michi­gan and a senior edi­tor at
In These Times
. Her forth­com­ing book is
In Our Prime: How Old­er Women Are Rein­vent­ing the Road Ahead.
.