Wisconsin Gov. Scott Walker's Friday began with the Government Accountability Board certifying a recall election on June 5. It was brought on by 931,000 citizens who signed recall petitions, most of whom are opposed to Walker's anti-public employee legislation passed last year.
But the day got worse for the Republican governor in the afternoon, when a federal judge struck down two key portions of Act 10, which virtually eliminated collective bargaining rights for Wisconsin pubic employees and was pushed through by GOP legislators amid historic protests in Madison one year ago. U.S. District Judge William Conley ruled that two central provisions of the Walker law violated major constitutional protections. Conley's decision stated:
So long as the State of Wisconsin continues to afford ordinary certification and dues deductions to mandatory public safety unions [police and firefighter unions], with sweeping bargaining rights, there is no rational basis to deny those rights to voluntary general unions with severely restricted bargaining rights.
​"This is a huge deal because we keep chipping away at Act 10," said Mahlon Mitchell, the president of the Professional Firefighters of Wisconsin, and a Democrat running for lieutenant governor who has been endorsed by the Wisconsin chapter of the AFL-CIO. ​"We have to win the recall, to get worker rights restored, but it's so much more than that. Gov. Walker must be recalled so that we get can get school funding at adequate levels and get rid of things like the voter ID law."
TWO MAJOR CHANGES
Effectively, the ruling means that unions will no longer have to go through a cumbersome annual recertification process, whereby they would be recognized as a bargaining unit. It will also reinstate their ability to collect union dues from employees via automatic checkoff.
The ruling overturning the two provisions will go into effect May 31.
Judge Conley did uphold the state's right to radically restrict the scope of collective bargaining. Conley, formerly a partner at the Foley and Lardner law firm — whose work is closely interwoven (see here, here, and here) with the Walker administration and the state's largest corporations — was appointed by President Obama.
Mitchell, who led his union into a central role in fighting Act 10 even though Walker had exempted firefighters and police unions from the bill's prohibitions on public-employee unionism, stressed that labor and its allies must continue the struggle to unseat Walker and completely repeal the legislation.
​"We have to win the recall, and we're going to win it," he says.
The state firefighters union's first African-American president and also its youngest ever at 35, Mitchell cautioned that the anti-Walker movement must learn from the civil rights movement's shift away from direct action into bureaucratic and legislative processes that drained the enthusiasm of its base.
Parallel to Mitchell's campaign for lieutenant governor, labor is also working through the We Are Wisconsin coalition to build bases of activism around the state for an ambitious progressive economic and environmental program. Under Walker, Wisconsin has suffered from the nation's worst performance on job creation.
​"Everything Walker has done has been negative, negative, negative," Mitchell says. ​"People are hurting and they are not getting the help that they need from the state."
WALKER'S LOSING STREAK
Friday's court ruling follows two recent major judicial decisions that also went against the Walker administration:
Supreme Court Justice David Prosser, a key Walker ally, has been charged with violating judicial regulations in an incident where he choked a female justice during a dispute over the constitutionality of the AB

10

.
Republican legislation establishing an onerous photo ID requirement for voters was struck down on March

12

. Progressives had worried that the new Wisconsin law would decrease voting by key Democratic constituency groups including African-Americans, Latinos, the elderly, the poor and college students.
In another development, Milwaukee Mayor Tom Barrett, who was defeated by Walker 52%-47% in 2010, announced Friday that he is joining the Democratic field to run against Walker. Other Democrats who have already announced include former Dane County Excecutive Kathleen Falk – endorsed by the Wisconsin Education Association and American Federation of State, County, and Municipal Employees, State Sen. Kathleen Vinehout, and Secretary of State Douglas LaFollette.
For a limited time: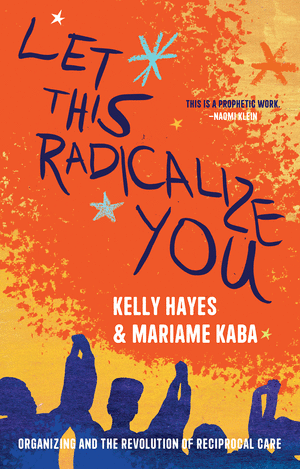 Donate $20 or more to support In These Times and we'll send you a copy of Mariame Kaba's new book, Let This Radicalize You.
Longtime organizers and movement educators Mariame Kaba and Kelly Hayes examine the political lessons of the Covid-19 pandemic, and the convergence of mass protest and mass formations of mutual aid. Featuring insights from a spectrum of experienced organizers, including Sharon Lungo, Carlos Saavedra, Ejeris Dixon, Barbara Ransby, and Ruth Wilson Gilmore and more.
"Kelly Hayes and Mariame Kaba have created a visionary and urgently needed guide to cultivating hope and action in treacherous times." —L.A. Kauffman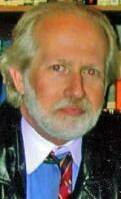 Roger Bybee

is a Milwaukee-based freelance writer and University of Illinois visiting professor in Labor Education. Roger's work has appeared in numerous national publications, including

Z

magazine,

Dollars

&

Sense, The Progressive, Progressive Populist, Huffington Post, The American Prospect, Yes!

and

Foreign Policy in Focus

. More of his work can be found at

zcom​mu​ni​ca​tions​.org/​z​s​p​a​c​e​/​r​o​g​e​r​d​bybee

.