Keystone XL Gets Electoral
Green candidates are cropping up all over the 'red' state of Nebraska.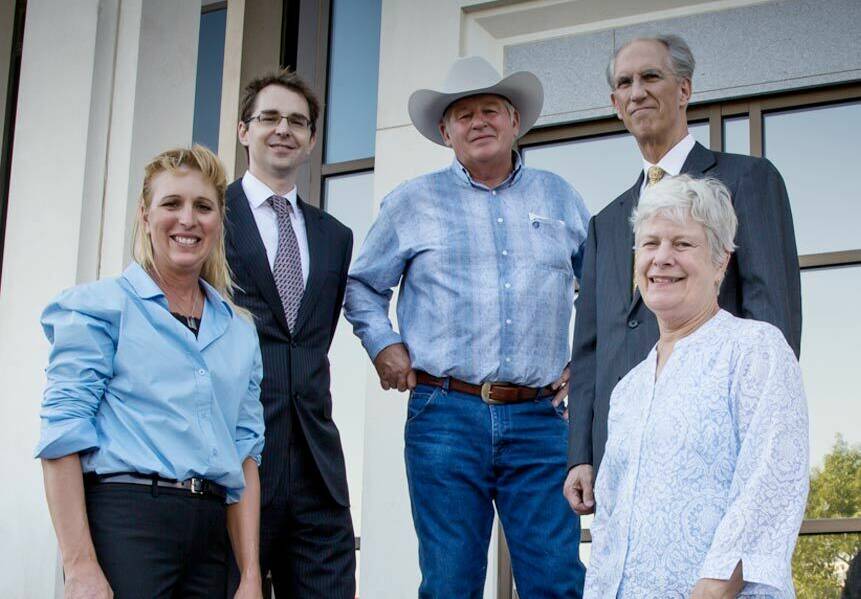 In the eyes of polit­i­cal con­sul­tants and par­ty oper­a­tives, envi­ron­men­tal­ists in the Unit­ed States are most­ly urban­ites who sip espres­so and odd­balls who dab­ble in oth­er sub­stances. By that log­ic, America's heart­land — much less a reli­ably red state like Nebras­ka — is no place for clean ener­gy advocates.
'I don't think Nebraskans have any emotional or financial commitment to coal. They want clean, cheap energy.'
But a slate of can­di­dates run­ning in the Corn­husker State is hop­ing to prove con­ven­tion­al wis­dom wrong. Dri­ven by the impend­ing Key­stone XL pipeline — which would cross about 250 miles of the state — clean ener­gy is on Nebraska's elec­toral agenda.
Sev­er­al can­di­dates for office in 2014 are run­ning cam­paigns that focus on not only stop­ping the pipeline, but also putting renew­able ener­gy sources, such as wind, front and cen­ter. They've caught the eye of Bold Nebras­ka, an envi­ron­men­tal group that orga­nizes landown­ers and ranch­ers opposed to TransCanada's efforts to con­demn land for the pipeline.
​"All of them are what we call ​'new ener­gy can­di­dates' that are local­ly grown and pow­ered by the pipeline fight­er spir­it," says Jane Kleeb, Bold Nebraska's direc­tor. ​"We hope this is a clear sign that the fight against the Key­stone XL is more than stop­ping a pipeline. It's about cit­i­zens stand­ing up to be count­ed, to be engaged and to serve as the next crop of elect­ed officials."
Among the can­di­dates is the pre­sump­tive Demo­c­ra­t­ic nom­i­nee for U.S. Sen­ate, Dave Dom­i­na, best known for suc­cess­ful­ly lead­ing the legal fight to over­turn a 2012 emi­nent domain law that paved the way for Keystone's pro­posed route. The Nebras­ka law shift­ed pipeline-route approval author­i­ty from the state reg­u­la­to­ry agency to the Repub­li­can governor's office, which then drew up a new course for the project. Dom­i­na sued to over­turn the law on behalf of con­cerned landown­ers last fall. In Feb­ru­ary, in response to the suit, a coun­ty judge ruled the law uncon­sti­tu­tion­al, throw­ing a wrench into TransCanada's plans. (The state's attor­ney gen­er­al has since appealed the decision.)
Dom­i­na expects his defense of landown­ers' rights and his advo­ca­cy for invest­ment in renew­able ener­gy to res­onate with vot­ers. Nebras­ka has the fourth-high­est wind ener­gy capac­i­ty in the nation, but it remains untapped. Much of the state's ener­gy comes from coal — coal that is pro­duced not in Nebras­ka, but in Wyoming and Mon­tana, as Dom­i­na points out. ​"I don't think Nebraskans have any emo­tion­al or finan­cial com­mit­ment to coal," he says. ​"They want clean, cheap energy."
Dom­i­na sees invest­ment in renew­ables as a com­mon­sense form of job cre­ation that goes hand in hand with his eco­nom­ic vision — a vision that harkens back to the prairie pop­ulism of the late 19th cen­tu­ry. In that tra­di­tion, Dom­i­na sup­ports break­ing up the five biggest U.S. banks. ​"It's the kind of prob­lem we had in the Unit­ed States 120 years ago when pow­er was way too con­cen­trat­ed in the hands of a few com­pa­nies and we had to break them up," he says.
Mean­while, Chuck Has­se­brook, the only Demo­c­ra­t­ic can­di­date for gov­er­nor, espous­es an envi­ron­men­tal plat­form that would put many of the party's guber­na­to­r­i­al can­di­dates in oth­er states to shame. As the for­mer direc­tor of the Cen­ter for Rur­al Affairs, an anti-pover­ty group that works to pro­tect fam­i­ly farm­ers, he calls his home state the ​"Sau­di Ara­bia of wind" for its renew­able ener­gy potential.
Both Dom­i­na and Has­se­brook face uphill bat­tles. Nebraskans haven't elect­ed a Demo­c­ra­t­ic sen­a­tor since 2006, and a Demo­c­ra­t­ic gov­er­nor since 1994. In both cas­es it was the con­ser­v­a­tive-lean­ing Ben Nel­son. The last Demo­c­ra­t­ic pres­i­den­tial can­di­date to car­ry the state was Lyn­don John­son in 1964. But Dom­i­na isn't dis­cour­aged. He points to the state's large swath of inde­pen­dent vot­ers as evi­dence that par­ty affil­i­a­tion does­n't mat­ter as much as platform.
The most winnable races, how­ev­er, are like­ly at the local lev­el. In Nebras­ka, these are all non-par­ti­san. Bold Nebras­ka is work­ing with three can­di­dates for seats on the state's 23 dif­fer­ent Nat­ur­al Resources Dis­trict (NRD) boards, local gov­ern­ment bod­ies that deal with water and oth­er con­ser­va­tion issues.
Mag­gie Squires, a yoga instruc­tor and state sen­ate aide who's run­ning for a seat on the NRD in Lin­coln, the state cap­i­tal, says she wants to broad­en the way these boards approach nat­ur­al resource man­age­ment. "[Lin­coln is] a huge col­lege town," she says. ​"The kids know that clean energy's the way to go, the future — it's just that we're still cling­ing to this belief that it's not."
The group is also work­ing with two can­di­dates for the board of direc­tors of Nebras­ka Pub­lic Pow­er Dis­trict (NPPD), the state's largest elec­tri­cal util­i­ty. Crit­ics claim that the 11-mem­ber elect­ed board is too friend­ly with the fos­sil fuel indus­try. In August 2013, the NPPD agreed to help finance trans­mis­sion lines that Tran­sCana­da needs for the Key­stone XL pipeline. And last Octo­ber, the board vot­ed against pur­chas­ing more wind pow­er.
One of the NPPD can­di­dates is Ben Gotschall, a ranch­er and cheese mak­er who grew up in the Sand­hills region and helped orga­nize oppo­si­tion to the Key­stone XL. He says it's crit­i­cal to get more green voic­es on the NPPD.
​"We could be the nation­al leader in wind ener­gy," Gotschall says. ​"We just got huge untapped wind resources and all of our neigh­bor­ing states are kick­ing our butts. Our peo­ple … won­der why we can't get on board."
And it's not just about the envi­ron­ment, he stress­es, but about dol­lars and cents. Elec­tric­i­ty prices in Iowa and Nebras­ka, both among the low­est in the nation, are rough­ly the same. In Iowa, though, wind pow­er pro­vides about 27 per­cent of the state's elec­tric­i­ty gen­er­a­tion, com­pared to a pal­try 5 per­cent for Nebras­ka, its neigh­bor to the west. If Nebras­ka boost­ed its wind pow­er pro­duc­tion, Gotschall argues, then the state's elec­tric­i­ty prices could even­tu­al­ly drop even lower.
Gotschall brush­es aside the notion that his Key­stone XL-relat­ed activism will put him at a dis­ad­van­tage. ​"Most of the issues that I've been deal­ing with are very con­ser­v­a­tive issues: prop­er­ty rights, no emi­nent domain for pri­vate gain," he says. ​"But the so-called con­ser­v­a­tives haven't been stand­ing up for that issue here in our state, so the peo­ple have had to stand up for them­selves. And I think I'm an exam­ple of that."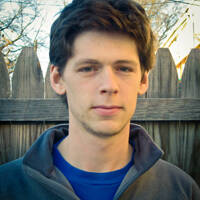 Cole Stan­gler
writes about labor and the envi­ron­ment. His report­ing has also appeared in The Nation, VICE, The New Repub­lic and Inter­na­tion­al Busi­ness Times. He lives in Paris, France. He can be reached at cole[at]inthesetimes.com. Fol­low him
@colestangler
.