LA Mayor Goes on Offensive, as Job Cuts Loom, Fiscal Crisis Grows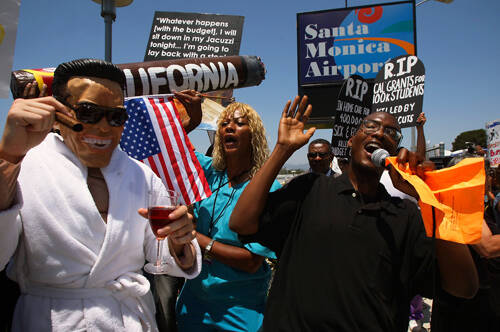 California is known as the Golden State, but these days it sems to have turned to nickel.
The second largest city in the United States — Los Angeles — is dealing with a $212 million shortfall and a growing deficit that will likely reach $485 million by next year. On Wednesday, Moody's Investors Service downgraded its credit rating of the city's finances from ​"stable" to ​"negative."
An estimated 1,000 city workers will receive pink slips by July 1.
Last week, L.A. Mayor Antonio Villaraigosa faced catcalls and boos when he announced during a rare address to the City Council that an additional 1,200 to 2,000 city workers could be eliminated from the payroll in next year's budget if city worker unions do not agree to pay cuts. He talked about privatizing city parking lots, meters, the zoo and convention center.
"I know that in the past, the history of the city is that our employee unions have never taken a cut. They maybe defer, but not a cut. They've taken zeroes, not a cut. It's time to take a cut, because that will minimize layoffs," he told KPCC radio.
The mayor is hoping to square off some of those job cuts through attrition and by moving workers into vacant positions at the airport, the harbor and Dept. of Water and Power, which all operate on their own budget and are not part of the city's General Fund.
The mayor has said his priority is preserving the Los Angeles Police Dept.; he opposes job cuts there, although the department is losing most of its overtime budget.
"The last time we saw this kind of drop in revenue was the Great Depression," Miguel Santana, the city's chief financial officer, told Reuters. ​"It speaks to how severe this budget crisis is."
Hundreds of city attorneys will face layoffs. The L.A. Superior Court, which employs over 5,500 people, faces a $79 million deficit this year according to The National Law Journal. By next month, 330 workers could lose their jobs. Presiding Judge Charles ​"Tim" McCoy told the Journal that by September some 500 workers could lose their jobs at the court.
Don Mike Anthony, president of the Los Angeles County Bar Association told the Journal, ​"It's going to be catastrophic if something doesn't get done." Villaraigosa expressed frustration over the Council members' indecision in dealing with the deepening budget crisis. At the City Council meeting he stated:
There just aren't unlimited options here. We can't continue to say no to everything. We can't say no to layoffs, no to furloughs, no to department elimination, no to parking meters, no to parking structures, no to the zoo, no to the Convention Center. … The fact is we can't sustain this business model.
He continued:
Based on the best estimates….we will not be able to meet our obligations sometime in the summer if we don't act now. I agree 100 percent that ultimately, revenues have to be part of the equation. If we do not reduce the size of the workforce we will be compelled to lay off people in even greater numbers in the future. I want to be as clear as possible the layoffs we have ordered will be just the beginning, unless we make these decisions now. There is no situation, none that exist where layoffs will not be a part of the solution. None.
On Feb 11, Emmy-award winning program SoCal Connected, which airs on public TV station KCET, looked at the LA's fiscal crisis and outlined all the services that could impact city residents.
One group that hasn't been tapped is the L.A. City Council members themselves, who make $178,000 a year. SoCal posted a web video comparing the salaries and perks of council members. They have a discretionary fund of $100,000, office staff totaling about $1,200,000 and expense accounts of $5,000, plus a free car, free gas and free parking. A member of Congress makes $174,000.
For a limited time: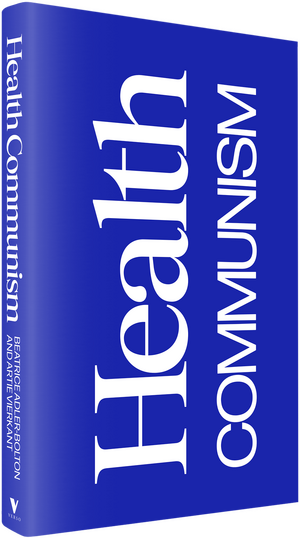 Donate $25 or more to support In These Times and we'll send you a copy of Health Communism.
A searing analysis of health and illness under capitalism from hosts of the hit podcast "Death Panel," Health Communism looks at the grave threat capitalism poses to global public health, and at the rare movements around the world that have successfully challenged the extractive economy of health.
"This is a book you should read before you die, because the ideas synthesized by Adler-Bolton and Vierkant could save our collective lives." –Jon Shaffer
Rose Arrieta
was born and raised in Los Angeles. She has worked in print, broadcast and radio, both mainstream and community oriented — including being a former editor of the Bay Area's independent community bilingual biweekly El Tecolote. She currently lives in San Francisco, where she is a freelance journalist writing for a variety of outlets on social justice issues.