The United States' Deplorable Parental Leave Policies Are Hurting Our Kids' Futures
While wealthy parents pour more resources into their children's futures, middle- and lower-income families are being squeezed, resulting in an education gap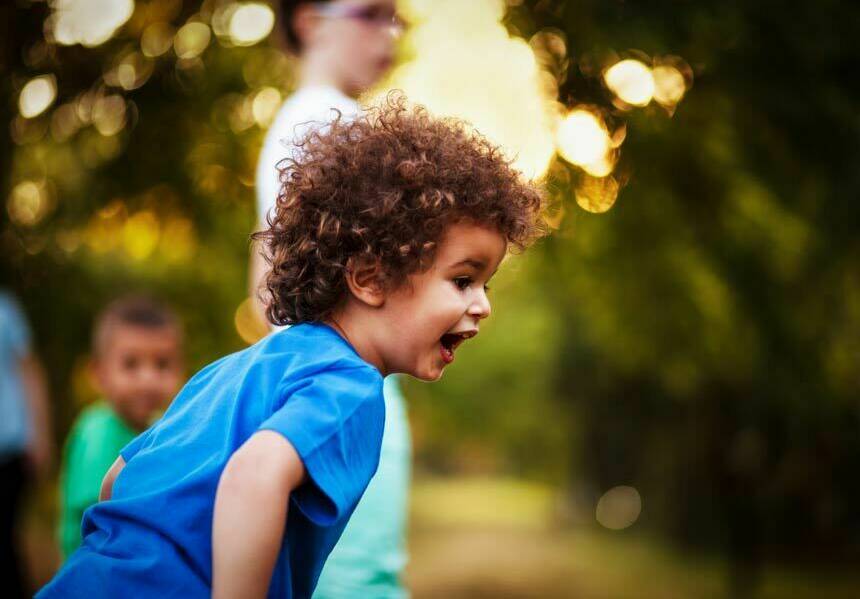 After the car­ni­va­lesque Repub­li­can debates show­cas­ing bom­bast like Don­ald Trump's utter­ly pre­pos­ter­ous ​"build a wall" idea, or Car­ly Fiorina's shame­ful calls to defund Planned Par­ent­hood, or Chris Christie and Rand Paul just scream­ing at each oth­er, the Demo­c­ra­t­ic debate pro­vid­ed a wel­come zone of sub­stance and san­i­ty. Despite their dif­fer­ences, Bernie Sanders and Hillary Clin­ton focused on a less sen­sa­tion­al but cru­cial­ly impor­tant issue: paid fam­i­ly leave. As Sanders put it, ​"Every oth­er major coun­try on Earth, every one, includ­ing some small coun­tries, say that when a moth­er has a baby, she should stay home with that baby. … [It] is an inter­na­tion­al embar­rass­ment that we do not pro­vide paid fam­i­ly and med­ical leave." Dit­to for Clin­ton: ​"I want to do more to help us bal­ance fam­i­ly and work [and] it's about time we had paid fam­i­ly leave for Amer­i­can fam­i­lies and join the rest of the world."
As income inequality continues to soar in our country, it has a powerful and determining impact on kids who are not well-off, and thus on our collective future.
Read it and weep: A new study by the Rus­sell Sage Foun­da­tion, ​"Too Many Chil­dren Left Behind," com­pares the Unit­ed States with three oth­er Eng­lish­s­peak­ing coun­tries, and we come up far short. Aus­tralia offers new par­ents 18 weeks of paid leave, Cana­da offers a year, and the UK offers nine months. And us? We guar­an­tee a pal­try 12 weeks of unpaid leave, and only for gov­ern­ment employ­ees or peo­ple who have worked full-time for 20 weeks at com­pa­nies with more than 50 work­ers. Esti­mates are that only about 12 per­cent of pri­vate-sec­tor U.S. work­ers have access to paid leave.
The Sage study pro­vides com­pelling data to sup­port the need not only for paid fam­i­ly leave, but also for high­qual­i­ty ear­ly child­hood edu­ca­tion for all kids. Because the Unit­ed States has the most stingy and ret­ro­grade fam­i­ly poli­cies of any devel­oped coun­try, our chil­dren are not doing as well edu­ca­tion­al­ly as chil­dren else­where. In 2012, 15-year-olds in at least 22 coun­tries, includ­ing Esto­nia, Slove­nia, Viet­nam and Latvia, had high­er math scores than U.S. kids, based on the Pro­gramme for Inter­na­tion­al Stu­dent Assess­ment (PISA). Our results were only mar­gin­al­ly bet­ter for sci­ence lit­er­a­cy. And our poor show­ing is based, in part, on sig­nif­i­cant socioe­co­nom­ic dif­fer­ences among our chil­dren. As income inequal­i­ty con­tin­ues to soar in our coun­try, it has a pow­er­ful and deter­min­ing impact on kids who are not well-off, and thus on our col­lec­tive future.
Their indif­fer­ence to inequal­i­ty aside, you'd think the GOP might care about this, giv­en that, as The Atlantic report­ed, ​"PISA scores are an eco­nom­ic indi­ca­tor: ris­ing scores are a good sign that a country's econ­o­my will grow as well."
"Too Many Chil­dren Left Behind" pro­vides com­pelling evi­dence that the achieve­ment gap begins even before Amer­i­can chil­dren start kinder­garten. The study found that ​"inequal­i­ties in children's cog­ni­tive skills at school entry are sig­nif­i­cant­ly larg­er in the Unit­ed States than they are in the oth­er three coun­tries," in part because priv­i­leged chil­dren can go to high-qual­i­ty preschool pro­grams while oth­ers often can­not. This hurts chil­dren from poor fam­i­lies and exac­er­bates gen­er­a­tional pover­ty. But the study also found that mid­dlein­come fam­i­lies are squeezed: Mid­dle-income moth­ers typ­i­cal­ly work the longest hours, yet their wages have stag­nat­ed and they often can't afford preschool, let alone pri­vate school. Mean­while, wealthy fam­i­lies have been ​"invest­ing a larg­er share of their resources in their chil­dren" in what the authors liken to an achieve­ment ​"arms race." So, Amer­i­can chil­dren from mid­dle-income fam­i­lies have more in com­mon with their poor­er peers at school than their wealth­i­er ones. Because the first five years of life are so cru­cial to cog­ni­tive and emo­tion­al devel­op­ment, these inequities can have life­long con­se­quences for these chil­dren, their finan­cial well-being and for us as a society.
Much of this is a result of our government's pro­found dis­en­gage­ment from sup­port­ing fam­i­lies and chil­dren. In par­tic­u­lar, the study blames the lack of com­pre­hen­sive work­fam­i­ly poli­cies, such as uni­ver­sal pre‑K and paid sick leave. The resul­tant inequal­i­ty of oppor­tu­ni­ty is ​"not inevitable."
How can we rem­e­dy this? Insti­tute paid fam­i­ly leave so all par­ents have time to nur­ture their chil­dren. Pro­vide high­qual­i­ty preschool for all 3- and 4‑year-olds. Raise the min­i­mum wage and increase tax cred­its for par­ents and the poor. This coun­try is leav­ing way too many chil­dren behind — and it can do better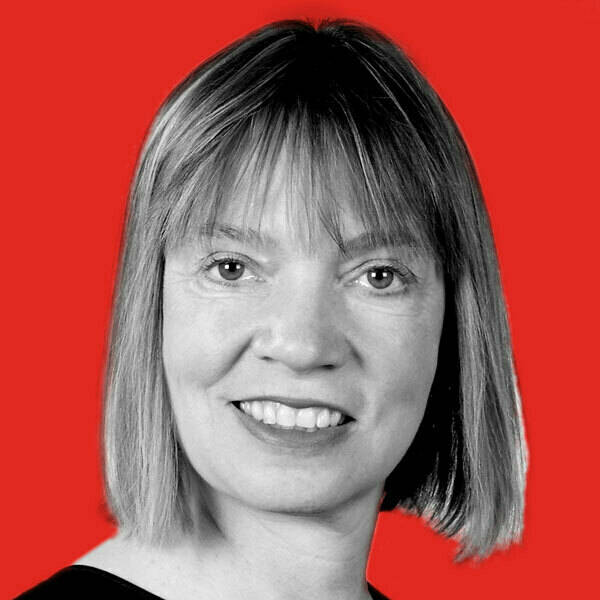 Susan J. Dou­glas
is a pro­fes­sor of com­mu­ni­ca­tions at the Uni­ver­si­ty of Michi­gan and a senior edi­tor at
In These Times
. Her forth­com­ing book is
In Our Prime: How Old­er Women Are Rein­vent­ing the Road Ahead.
.