Landmark Nurses Union Deal Averts Swine Flu Strike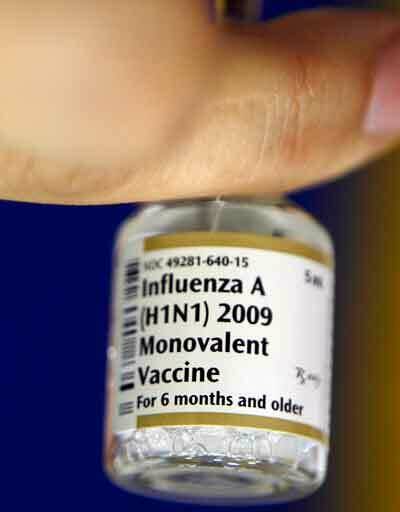 Late Friday, The California Nurses Association/​National Nurses Organizing Committee (CNA/NNOC) reached an historic agreement with Catholic Healthcare West, the state's largest private hospital chain. The CNA represents 12,000 nurses at 32 CHW hospitals in California and Nevada.
Under the new contract, CHW would be obliged to follow California OSHA and Centers for Disease Control protocols for dealing with the swine flu pandemic. If the contract is ratified, nurses will have a legally enforceable right to personal protective equipment and other safeguards.
The CNA was concerned that some CHW hospitals were falling down on the job when it came to infection control guidelines, education and communication for nurses, and personal protective equipment. The union's negotiators hope the deal will put an end to battles between nurses and management over access to properly fitted disposable respirator masks.
The union had threatened to hold a one-day strike on Friday to protest CHW's swine flu policies, but progress at the negotiating table pre-empted the job action.
The agreement marks the first time that an American nurses' union has won contract concessions on how to respond to a communicable disease. The tentative deal is an example of unionized workers exerting power in the workplace for the public good.
The contract would also create a 12-member Pandemic Task Force with input on H1N1 protocols for the entire CHW hospital system. It would consist of equal numbers of nurses and managers. The task force would ensure that hospital policy is informed by the expertise of nurses on the front lines of the pandemic.
"Bedside nurses really understand what needs to be done in a way that other nurses don't, because you have to deal with nitty gritty issues of patient care and safety," explained registered nurse Lorna Grundeman, a bargaining representative for CNA.
Grunderman said the fight to shape swine flu protocols is part and parcel of the nurse's role as patient advocate.
No date has been set for a contract ratification vote, but Grunderman says she expects that members will ratify the deal within the next couple of weeks.
For more on the workplace politics of the swine flu virus and vaccine, read this Working ITT post from last month.
Lindsay Beyerstein
is an award-winning investigative journalist and In These Times staff writer who writes the blog Duly Noted. Her stories have appeared in Newsweek, Salon, Slate, The Nation, Ms. Magazine, and other publications. Her photographs have been published in the Wall Street Journal and the New York Times' City Room. She also blogs at The Hillman Blog (http://​www​.hill​man​foun​da​tion​.org/​h​i​l​l​m​a​nblog), a publication of the Sidney Hillman Foundation, a non-profit that honors journalism in the public interest.