Lawmakers Push for Chicago Police Accountability With New Legislation in Springfield
New legislation from Illinois' state capital wants to change the way police misconduct is handled.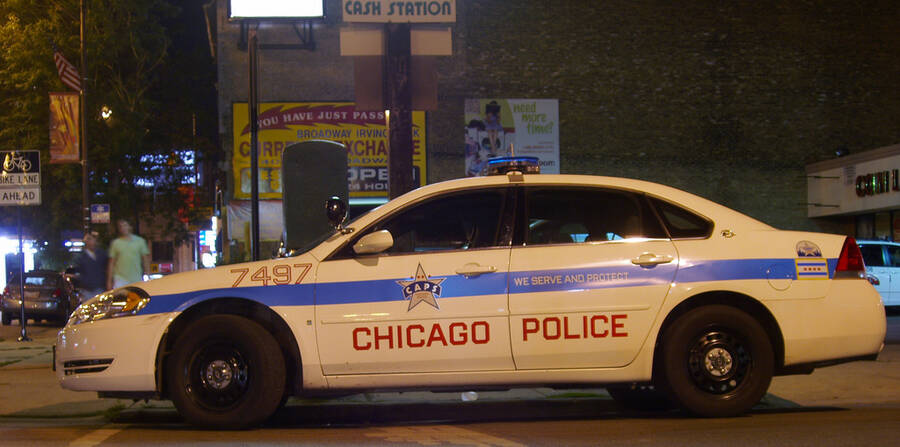 Many Chica­go res­i­dents are look­ing to the Jus­tice Depart­ment or City Hall to address prob­lems at the Chica­go Police Depart­ment, but Chicagoans might want to keep an eye on Spring­field, too. Law­mak­ers in the state capi­tol are try­ing to pass sev­er­al pieces of leg­is­la­tion that could have an impact on issues relat­ed to police account­abil­i­ty in Illi­nois' biggest city and the rest of the state. Two major tar­gets for reform are the process that shapes how civil­ians file com­plaints against police, and the destruc­tion of police mis­con­duct records.
'The public will is there, the political will is there, and people want change -- so we have to bring it.'
State Sen. Patri­cia Van Pelt (D‑5th dis­trict) says nego­ti­a­tions are under­way to pack­age some of the pro­posed laws into a giant omnibus bill that won't face obsta­cles in the House or Sen­ate ​"so we can pass the bill this session."
"The pub­lic will is there, the polit­i­cal will is there, and peo­ple want change — so we have to bring it," says Van Pelt, who is involved in efforts behind sev­er­al of the laws.
State Rep. Elgie R. Sims (D‑34th Dis­trict) is one of the key fig­ures lead­ing dis­cus­sions. ​"I would imag­ine we're going to have some more meet­ings in the next week that will get this process rolling and ulti­mate­ly, by May 31, I think we'll have a pack­age that will address these issues," Sims says.
Abol­ish­ing the affi­davit step
One bill intro­duced by State Sen. Jacque­line Y. Collins (D‑16th dis­trict) in mid-Feb­ru­ary would amend the Uni­form Peace Offi­cers' Dis­ci­pli­nary Act, also known as the ​"Law Enforce­ment Offi­cer Bill of Rights," to remove the require­ment that civil­ians fill out a sworn affi­davit to file a police com­plaint. Van Pelt, a co-spon­sor, says it's a can­di­date for the omnibus bill, though she says that isn't set in stone.
Over a four-year peri­od end­ing in Decem­ber 2014, inves­ti­ga­tors threw out at least 17,700 com­plaints of police mis­con­duct because civil­ians failed to ful­fill the require­ment, accord­ing to a Chica­go Tri­bune analy­sis of CPD records—58 per­cent of the com­plaints filed dur­ing that span.
Luis Car­riza­les, a pol­i­cy asso­ciate with the Com­mu­ni­ty Renew­al Soci­ety, has been lob­by­ing law­mak­ers to sign on Collins' bill as spon­sors or pledge their vote for the sen­ate pro­pos­al. He said there's been more recep­tive­ness to the law since the Chica­go Police Task Force rec­om­mend­ed abol­ish­ing the affi­davit step in Chicago's police union con­tracts, which mir­rors the state law.
He said that peo­ple fear ret­ri­bu­tion from police as well as legal reper­cus­sions, giv­en that they sign the doc­u­ments under penal­ty of perjury.
"When you tell some­body if we don't believe that your sto­ry is true we could charge you with a crim­i­nal offense, I think peo­ple say this is not worth my time," Car­riza­les says.
But Chica­go Fra­ter­nal Order of Police Pres­i­dent Dean Ange­lo, whose union rep­re­sents rank-and-file cops, has insist­ed that the affi­davit require­ment is nec­es­sary to weed out friv­o­lous or false com­plaints from crim­i­nals seek­ing ret­ri­bu­tion for police crack­ing down on them and peo­ple who have a vendet­ta against cops.
Sean Smoot, direc­tor and chief legal coun­sel for the Police Benev­o­lent and Pro­tec­tive Asso­ci­a­tion of Illi­nois, which rep­re­sents police super­vi­sors in Chica­go, says his orga­ni­za­tion has sup­port­ed the affi­davit require­ment. But he recused him­self from dis­cussing it giv­en his role on the Com­mis­sion for Police Pro­fes­sion­al­ism, which he says would review it as one of sev­er­al spe­cif­ic leg­isla­tive issues being brought before it.
Collins' bill was intro­duced a month after State Rep. Mary E. Flow­ers intro­duced a law that also seeks to elim­i­nate the affi­davit require­ment but has been stalled in the rules com­mit­tee, accord­ing to a sto­ry by City Bureau and the Chica­go Reporter. The law would also bar police from keep­ing pri­vate the name of an offi­cer involved in a shooting.
Pre­serv­ing police mis­con­duct records
Last week the Chica­go Sun-Times report­ed that the Jus­tice Depart­ment has issued a ​"doc­u­ment preser­va­tion notice" to the police depart­ment that tem­porar­i­ly halts the destruc­tion of mis­con­duct files dat­ing back to 1967. Bills are also mov­ing through both the House and Sen­ate that seek to stop police unions from destroy­ing decades worth of police mis­con­duct records as an inter­pre­ta­tion of their con­tracts with the city.
A bill, intro­duced in March by Van Pelt would amend the Local Records Act so that ​"all records relat­ed to com­plaints, inves­ti­ga­tions, and adju­di­ca­tions of police mis­con­duct shall be per­ma­nent­ly retained and may not be destroyed."
State Rep. La Shawn K. Ford (D‑8th Dis­trict) is try­ing to change the Illi­nois Pub­lic Labor Rela­tions Act so police unions can­not bar­gain over the destruc­tion of cops' dis­ci­pli­nary records. His bill, intro­duced in Feb­ru­ary, would also change the Local Records Act to pre­serve police mis­con­duct record, sim­i­lar to a sen­ate bill intro­duced by Van Pelt.
Ford says he has the back­ing of the Attor­ney General's office and the Bet­ter Gov­ern­ment Asso­ci­a­tion because ​"it's the right thing to do in Illi­nois to make sure police mis­con­duct records are kept."
"Why would you want to destroy some­thing if you don't have to, and what are you try­ing to hide?" Ford says, echo­ing oth­er crit­ics of the con­tract pro­vi­sion who say that the records could hold clues to past mis­con­duct and be use­ful to ana­lyze for long-term pat­tern and prac­tices of abuse at CPD.
The Chica­go Police Account­abil­i­ty Task Force argued in its report: ​"The pro­vi­sion requir­ing destruc­tion of records should be elim­i­nat­ed. The rule is in ten­sion, if not out­right con­flict, with gen­er­al prin­ci­ples of pub­lic record-keep­ing, deprives the pub­lic of impor­tant infor­ma­tion that is right­ful­ly theirs, and may include the destruc­tion of infor­ma­tion that serves numer­ous oper­a­tional and pub­lic pol­i­cy objectives."
Ford said there have been nego­ti­a­tions with police unions relat­ed to his bill. But Ford, who said a vote could hap­pen for the law by May 31st, admits, ​"I don't think they would prob­a­bly ever agree to a bill like this."
Smoot offered some insight into why that might be.
"When peo­ple say we should keep records of alle­ga­tions which have not been proved or sub­stan­ti­at­ed on any­body, any pub­lic employ­ee for an inde­ter­mi­nate amount of time, I think I would not want that if I was a pub­lic employ­ee," Smoot says.
He says offi­cers would fear that mere alle­ga­tions could be held against them and hurt their chances of pro­mo­tions or be cause for oth­er adverse employ­ment action.
"Even some­body con­vict­ed of a felony can have it expunged from their record at some point," Smoot says. ​"We're going to tell peo­ple who have only been accused that that remains on their record their entire career? I think that leaves a bad taste in people's mouth, and I get it."
Sims said that law enforce­ment inter­ests are involved in dis­cus­sions with leg­is­la­tors and giv­ing input about police reform efforts down­state, but he wouldn't get into what issues they are push­ing back on.
"If you are look­ing at changes to the sys­tem there will be push back, but does push back equate to inac­tion?" Sims says. ​"It doesn't mean it's some­thing we can't work through."
Oth­er omnibus possibilities
Van Pelt says the police reform pack­age law­mak­ers are nego­ti­at­ing could include mea­sures from a bill she intro­duced that would make it hard­er for cities to with­hold videos of police-involved shootings.
Rules that would estab­lish inde­pen­dent inves­ti­ga­tions of alleged police-involved sex­u­al mis­con­duct are also being con­sid­ered, Sims says. CPD cur­rent­ly inves­ti­gates accu­sa­tions of rape, sex­u­al assault, sex­u­al harass­ment and oth­er sex­u­al mis­con­duct against its offi­cers internally.
The offens­es fall out­side the juris­dic­tion of the Inde­pen­dent Police Review Author­i­ty, which is sup­posed to inves­ti­gate some of the worst alle­ga­tions of police misconduct.
Van Pelt acknowl­edges that with dis­tricts in the Chica­go area that include many of the com­mu­ni­ties that suf­fer dis­pro­por­tion­ate­ly from police mis­con­duct, Chica­go-area leg­is­la­tures might feel more polit­i­cal urgency than oth­ers in the gen­er­al assembly.
But she says the con­ver­sa­tion around police reform is big­ger than Chicago.
"I'm focused on Chica­go because I'm in Chica­go, my whole dis­trict is in Chica­go," Van Pelt says. ​"But this is a nation­al prob­lem, and peo­ple know that."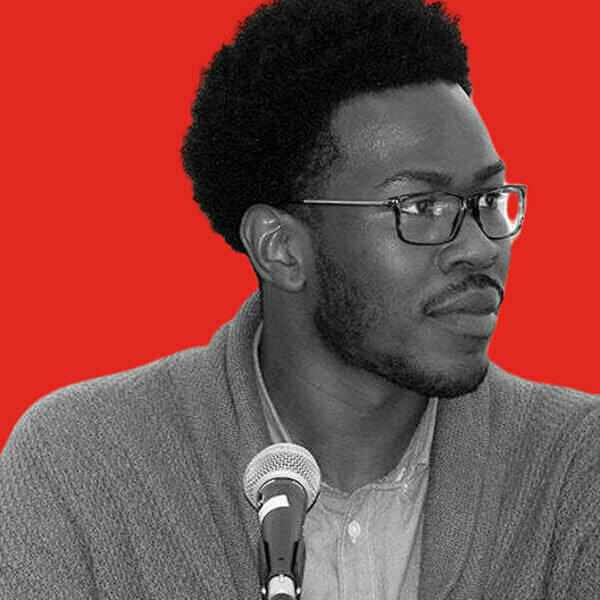 Adeshi­na Emmanuel
is an edi­tor at Injus­tice Watch, a non­prof­it jour­nal­is­tic research orga­ni­za­tion ded­i­cat­ed to expos­ing insti­tu­tion­al fail­ures that obstruct jus­tice and equal­i­ty. He is a for­mer reporter for
DNAin­fo Chica­go
, the
Chica­go Sun-Times
, the
Chica­go Reporter
and Chalkbeat.