The Thing About Police Unions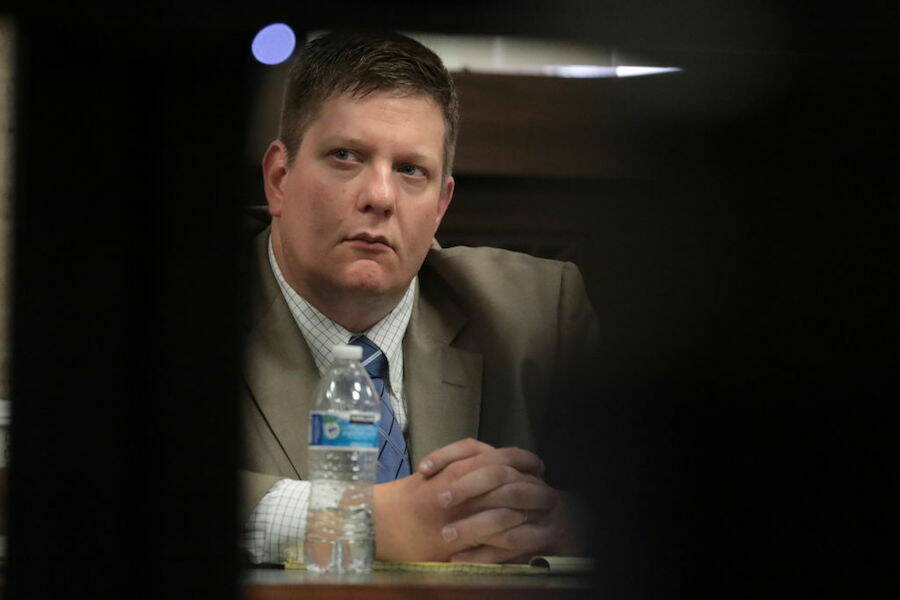 Most unions don't aggres­sive­ly shield their mem­bers from account­abil­i­ty for mur­der. Police unions are anoth­er story.
As pro­test­ers press elect­ed offi­cials to defund police depart­ments across the nation, they've also railed against police unions for pro­tect­ing vio­lent cops.
Some observers on the Right, in turn, have lever­aged the upris­ing for a broad­er attack on pub­lic-sec­tor bar­gain­ing, sug­gest­ing that the prob­lem with Amer­i­can law enforce­ment isn't cops, but unions.
But police unions are a spe­cial beast, and police aren't your aver­age worker.
Most union­ized work­ers expect labor unions to secure high­er pay and bet­ter work con­di­tions, pro­tect their com­mon inter­ests, and defend them from unjust dis­ci­pline or dismissal.
But when offi­cers make a mis­take at work or defy the rules, that slip might amount to a gov­ern­ment-sanc­tioned extra­ju­di­cial killing. And when they get away with abuse and mur­der, often with help from their unions, it rein­forces a deep-seat­ed cul­ture of author­i­tar­i­an­ism and impunity.
Police unions in my home­town Chica­go have a his­to­ry of defend­ing vio­lent police like for­mer Chica­go Police Depart­ment (CPD) com­man­der Jon Burge, who tor­tured or approved the tor­ture of more than 100 peo­ple — most of them Black — from 1972 to 1991, and offi­cer Jason Van Dyke, who in 2014 fatal­ly shot Laquan Mcdon­ald 16 times as the 17-year-old walked away. From their begin­nings, police unions have also damp­ened police reform efforts, using both col­lec­tive bar­gain­ing agree­ments and polit­i­cal clout. Pro­tec­tions enshrined in their con­tracts are often rein­forced by state laws that these unions have lob­bied for or essen­tial­ly writ­ten them­selves, such Illi­nois' ​"police bill of rights."
I began research­ing how police con­tracts influ­ence account­abil­i­ty in 2015, after the police killing of Laquan McDon­ald, when the Black Lives Mat­ter move­ment was first tak­ing shape. Oth­er jour­nal­ists, activists and researchers had already iden­ti­fied police unions as a sig­nif­i­cant road­block to change.
In 2017, I teamed up with In These Times, Injus­tice Watch, the Invis­i­ble Insti­tute and City Bureau to anno­tate the Chica­go Fra­ter­nal Order of Police con­tract and explain how the pro­vi­sions sti­fle account­abil­i­ty. Here's a look at some of the more prob­lem­at­ic ones:
Chica­go police have at least 24 hours after a shoot­ing inci­dent to give a state­ment to inde­pen­dent inves­ti­ga­tors. They are allowed to speak with col­leagues and super­vi­sors dur­ing this time. In a 2017 report that capped a year­long inves­ti­ga­tion of the CPD, the Jus­tice Depart­ment warned that this pro­vi­sion enabled ​"offi­cer col­lu­sion," cit­ing the gang of cops who fal­si­fied reports about the Laquan McDon­ald shooting.

Offi­cers under inves­ti­ga­tion may then amend their state­ments after view­ing the video or audio evi­dence against them.

The con­tract restricts the inves­ti­ga­tion of anony­mous com­plaints, which the union defends on the grounds that offi­cers need pro­tec­tion from friv­o­lous accu­sa­tions. But as the Jus­tice Depart­ment report not­ed, ​"Giv­en the code of silence with­in CPD and a poten­tial fear of retal­i­a­tion, there are valid rea­sons a com­plainant may seek to report police mis­con­duct anony­mous­ly, par­tic­u­lar­ly if the com­plainant is a fel­low officer."

The con­tract, like many around the coun­try, allows for the destruc­tion of police dis­ci­pli­nary records after a cer­tain time, a pro­vi­sion that elect­ed offi­cials have (to their cred­it) defied and which the Illi­nois Supreme Court has just over­turned. Account­abil­i­ty experts argue that these records help uncov­er pat­terns of mis­con­duct and flag prob­lem­at­ic officers.

And then there's the so-called ​"Burge rule," a five-year statute of lim­i­ta­tions on inves­ti­gat­ing inci­dents of police mis­con­duct with­out spe­cial per­mis­sion from the police chief. The Fra­ter­nal Order of Police lob­bied for the rule after noto­ri­ous Chica­go police com­man­der Jon Burge was fired in 1993, and put up a hell of a fight after the city final­ly began inves­ti­gat­ing Burge's tor­ture ring of white offi­cers and even­tu­al­ly called for his job.
Those are just some of the trou­bling pro­vi­sions, and the con­tract is only one piece of the police union puzzle.
The Fra­ter­nal Order of Police, the nation's biggest police union, has for years reigned as one of the most pow­er­ful and volatile polit­i­cal forces in Illi­nois. The Chica­go chap­ter has a lega­cy of exclud­ing and alien­at­ing Black offi­cers, per­pet­u­at­ing false nar­ra­tives about police killings of Black peo­ple, and pro­tect­ing abu­sive cops from over­sight and accountability.
FOP's lob­by­ing has ensured that many of the prob­lem­at­ic con­tract pro­vi­sions are also enshrined in state law and that major reform efforts die on the vine. When Illi­nois law­mak­ers tried pass­ing a law to estab­lish inde­pen­dent over­sight of police sex­u­al abuse cas­es, for exam­ple, the Chica­go and Illi­nois chap­ters of the Fra­ter­nal Order of Police deployed pow­er lob­by­ists in efforts to cur­tail the law so it passed with­out includ­ing Chica­go cops.
Oth­er unions, even large and influ­en­tial ones, can't boast the same treat­ment. Con­sid­er the Chica­go Teach­ers Union: For some 25 years, the state has barred its largest teach­ers union from nego­ti­at­ing over non-eco­nom­ic issues, such as class sizes and staffing lev­els, with­out per­mis­sion from their boss, the mayor.
Teach­ers faced a con­cert­ed attack from those in pow­er. The 1995 Chica­go School Reform Amenda­to­ry Act, which estab­lished may­oral con­trol of Chica­go Pub­lic Schools and put in place the ban on non-eco­nom­ic bar­gain­ing, was backed by then-May­or Richard M. Daley and the busi­ness com­mu­ni­ty and passed by a Repub­li­can-led leg­is­la­ture. In 2011, Daley's suc­ces­sor, for­mer May­or Rahm Emanuel, backed an edu­ca­tion reform bill that barred teach­ers from nego­ti­at­ing over the length of the school day or school year and was intend­ed to lessen the chances of a teacher strike. Emanuel, who picked a fight with the CTU as soon as he took office that cul­mi­nat­ed in a his­toric 2012 strike, con­tin­ued to over­see the pro­lif­er­a­tion of pub­licly fund­ed, pri­vate­ly-run char­ter schools, lay­offs dis­pro­por­tion­ate­ly affect­ing vet­er­an Black edu­ca­tors, and mass school clos­ings (of most­ly Black schools) in 2013 as Daley had before him, much to the teacher union's chagrin.
Yet in 2014, after those clash­es with teach­ers, elect­ed offi­cials trum­pet­ed a more har­mo­nious rela­tion­ship with the police union. When the city approved the last FOP con­tract, Emanuel applaud­ed FOP lead­er­ship and City Coun­cil (includ­ing alder­men crit­i­ciz­ing the union today) gave then-union pres­i­dent Dean Ange­lo Sr. a stand­ing ova­tion in coun­cil chambers.
If the CTU's expe­ri­ence shows any­thing, it's that col­lec­tive bar­gain­ing rights are not set in stone. Where there is polit­i­cal will, there is a way. Elect­ed offi­cials could take a page out of Daley and Emanuel's teach­ers union play­book and lean on state law­mak­ers to amend state labor laws and take cer­tain issues off the bar­gain­ing table for police. State law­mak­ers would also have to repeal police bill of rights statutes that enshrine trou­ble­some con­tract pro­vi­sions, and then rewrite or abol­ish the con­tracts themselves.
As Ben­jamin Sachs notes at OnLa­bor, a bevy of research shows the racist harm that police unions have inflict­ed. A 2018 study found that grant­i­ng Flori­da sher­iffs' offices col­lec­tive bar­gain­ing rights increased vio­lent inci­dents. Anoth­er 2018 study, of the nation's 100 largest cities, found that pro­tec­tions against inves­ti­ga­tion and over­sight in police con­tracts cor­re­lat­ed with slay­ings of unarmed civilians.
Still, despite that evi­dence of harm, some on the Left and in the labor move­ment remain hes­i­tant to rebuke and expel police unions. I've spo­ken to labor experts who wor­ry that dis­avow­ing police unions is a slip­pery slope to enabling polit­i­cal attacks on oth­er pub­lic sec­tor work­ers. Some fear that if law­mak­ers are encour­aged to under­mine police union con­tracts, oth­er pub­lic-sec­tor union con­tracts will follow.
Most pub­lic work­ers, how­ev­er, don't clock in with a gun on their hip, a badge on their chest, broad lat­i­tude to use dead­ly force, and a union will­ing to back their actions at all costs.
So, where does the labor move­ment stand?
Richard Trum­ka, head of AFL-CIO, the nation's biggest fed­er­a­tion of unions, has reject­ed calls for police unions to be expelled from the fed­er­a­tion (the FOP is not a mem­ber, but the Inter­na­tion­al Union of Police Asso­ci­a­tions is). So far, just one AFL-CIO affil­i­ate, the Labor Fed­er­a­tion of King Coun­ty, Wash., has bro­ken ranks and vot­ed for expul­sion.
Trum­ka and oth­er labor lead­ers have con­demned sys­temic racism and police vio­lence and even declared that Black lives mat­ter. Despite those ges­tures, they have hes­i­tat­ed to crit­i­cize the robust col­lec­tive bar­gain­ing agree­ments pro­tes­tors char­ac­ter­ize as tools of state-sanc­tioned impunity.
What­ev­er the case, this much is clear:
Any push to reform, defund or abol­ish the police means wrestling with police unions, whose lead­ers are dig­ging in their heels even as their coun­ter­parts in labor demand an end to police violence.
This analy­sis was pub­lished in col­lab­o­ra­tion with Injus­tice Watch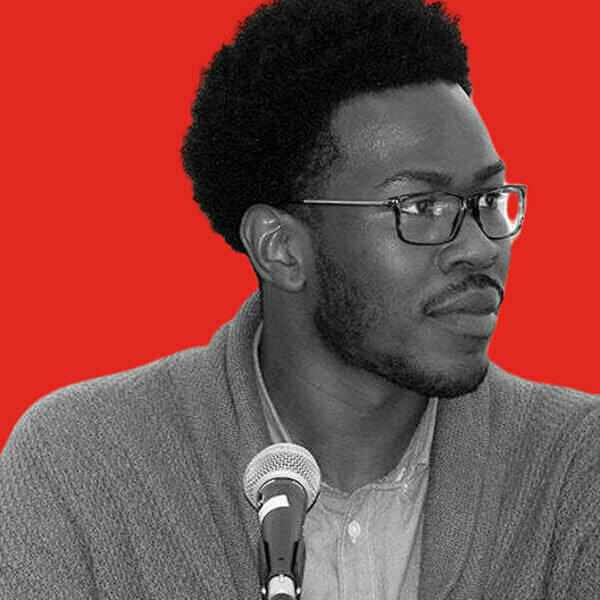 Adeshi­na Emmanuel
is an edi­tor at Injus­tice Watch, a non­prof­it jour­nal­is­tic research orga­ni­za­tion ded­i­cat­ed to expos­ing insti­tu­tion­al fail­ures that obstruct jus­tice and equal­i­ty. He is a for­mer reporter for
DNAin­fo Chica­go
, the
Chica­go Sun-Times
, the
Chica­go Reporter
and Chalkbeat.