With Massey Energy Execs Cutting Deals, Will the Don of Coal Country Finally Face Time?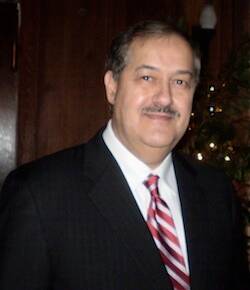 Don Blanken­ship, the for­mer Massey Ener­gy CEO who gained wide noto­ri­ety for his relent­less dri­ve for prof­its at the expense of work­ers, has thus far remained unpun­ished for a major act of ​"indus­tri­al homi­cide," as the Unit­ed Mine Work­ers of Amer­i­ca have described the April 5, 2010 explo­sion at the Massey-owned Upper Big Branch mine in Mont­coal, W. Va. that killed 29 miners.
Blanken­ship was forced to step down after the dis­as­ter but walked away with a lav­ish ​"gold­en para­chute" that includ­ed $2.7 mil­lion upon his retire­ment, anoth­er $10 mil­lion paid out in 2011, mil­lions more in deferred com­pen­sa­tion, a free house for life, health insur­ance cov­er­age, a sec­re­tary and oth­er perks.
Blanken­ship and oth­er top Massey exec­u­tives smug­ly refused to tes­ti­fy before fed­er­al and state com­mit­tees inves­ti­gat­ing the dis­as­ter, per­haps believ­ing that they could suc­cess­ful­ly stonewall inves­ti­ga­tors by prac­tic­ing the Mafia-style code of silence known as ​"omertà." Shield­ed also by the con­ser­v­a­tive deifi­ca­tion of ​"job cre­ators" like Blanken­ship and demo­niza­tion of laws that pro­tect work­ers' lives as ​"excess reg­u­la­tions," the Massey CEO — with the con­fi­dence of an old-time Sicil­ian mafioso — brazen­ly stat­ed, ​"I pret­ty well think I know what hap­pened and what the out­come will be, so I'm not con­cerned any­more about the inves­ti­ga­tion. I think it's pret­ty much behind us."
How­ev­er, last Thursday's con­vic­tion of Massey exec­u­tive Gary May — who agreed to coop­er­ate with author­i­ties in exchange for his rel­a­tive­ly light sen­tence — may cause Blanken­ship to become more con­cerned. The con­vic­tion could be the first step on a trail that leads direct­ly to Blankenship.
May, a for­mer Blanken­ship under­ling, was sen­tenced to 21 months in prison and a $20,000 fine for con­spir­a­cy. He admit­ted to order­ing a com­pa­ny elec­tri­cian to dis­able a methane mon­i­tor on a min­ing machine so it could con­tin­ue to cut coal with­out auto­mat­ic shut­downs. NPR reports that May ​"also plead­ed guilty to deceiv­ing fed­er­al mine safe­ty inspec­tors and hid­ing safe­ty violations."
With the methane mon­i­tor shut off, the buildup of volatile methane fumes from coal dust even­tu­al­ly led to an explo­sion at Upper Big Branch so force­ful that it trav­eled sev­en miles under­ground and killed the 29 workers.
But it's unlike­ly that May was act­ing on his own when he shut down safe­ty pro­ce­dures. Don Blanken­ship was a ​"CEO whose micro­man­age­ment is well-doc­u­ment­ed," as Vic­ki Smith report­ed for the Asso­ci­at­ed Press. ​"At Upper Big Branch, for exam­ple, Blanken­ship demand­ed pro­duc­tion reports every 30 minutes."
A high­er-rank­ing for­mer Massey exec­u­tive, David Hughart, poten­tial­ly fac­ing heavy charges for his role in the pro­lif­er­a­tion of safe­ty haz­ards in Massey mines, has also agreed to coop­er­ate. Hughart's tes­ti­mo­ny could be crit­i­cal in final­ly hold­ing Blanken­ship respon­si­ble, observed Phil Smith, com­mu­ni­ca­tions direc­tor of the Unit­ed Mine Work­ers of Amer­i­ca, to Work­ing In These Times. ​"The bur­den of proof is that [fed­er­al pros­e­cu­tors] need to prove Blankenship's direc­tion and or knowl­edge of Massey's efforts to evade the law. With Hughart, this is the first time that any­one has looked past the mine lev­el and looked at the cor­po­rate level."
Hughart's tes­ti­mo­ny could be dev­as­tat­ing to Blanken­ship. Accord­ing to the AP:
Hughart is pre­pared to plead guilty to two con­spir­a­cy charges that car­ry the pos­si­bil­i­ty of six years in prison. … Pros­e­cu­tors say Hughart worked with unnamed co-con­spir­a­tors to ensure min­ers at White Buck and oth­er, uniden­ti­fied Massey-owned oper­a­tions received advance warn­ing about sur­prise fed­er­al inspec­tions many times between 2000 and March 2010. Those ille­gal warn­ings gave work­ers time to con­ceal life-threat­en­ing vio­la­tions that could have led to cita­tions, fines and cost­ly shut­downs, author­i­ties say.
Such efforts to evade state and fed­er­al safe­ty reg­u­la­tions were per­va­sive at Massey. An offi­cial inves­ti­ga­tion for the state of West Vir­ginia car­ried out by J. Davitt McA­teer, for­mer direc­tor of the fed­er­al Mine Health and Safe­ty Admin­is­tra­tion, con­clud­ed that:
The dis­as­ter at Upper Big Branch was man-made and could have been pre­vent­ed had Massey Ener­gy fol­lowed basic, well-test­ed and his­tor­i­cal­ly proven safe­ty procedures….Massey exhib­it­ed a cor­po­rate men­tal­i­ty that placed the dri­ve to pro­duce coal above work­er safety.
The obses­sion with prof­its and pro­duc­tion was exem­pli­fied by a Blanken­ship memo that exhort­ed work­ers to ignore time-con­sum­ing safe­ty pro­tec­tions and instead focus on ​"run­ning coal": ​"This memo is nec­es­sary only because we seem not to under­stand that the coal pays the bills."
This men­tal­i­ty, McA­teer deter­mined in his report, imposed what he termed ​"the nor­mal­iza­tion of deviance":
Most objec­tive observers would find it unac­cept­able for work­ers to slog through neck-deep water or be sub­ject­ed to con­stant tin­ker­ing with the ven­ti­la­tion sys­tem – their very life­line in an under­ground mine.
Prac­tices such as these can only exist in a work­place where the deviant has become nor­mal, and evi­dence sug­gests that a great num­ber of deviant prac­tices became nor­mal­ized at the Upper Big Branch mine.
This per­verse fix­a­tion on prof­its at the expense of human life led to a deplorable safe­ty and envi­ron­men­tal record for Massey Ener­gy in gen­er­al and the Upper Big Branch mine in par­tic­u­lar, as the New York Times report­ed:
Fed­er­al records indi­cate that the Upper Big Branch mine has record­ed an injury rate worse than the nation­al aver­age for sim­i­lar oper­a­tions for at least six of the past 10 years. The records also show that the mine had 458 vio­la­tions in 2009, with a total of $897,325 in safe­ty penal­ties assessed against it last year. It has paid $168,393 in safe­ty penalties……
Such fines, designed to rein in Massey's con­duct, were the equiv­a­lent of mere park­ing tick­ets to the giant coal com­pa­ny. To keep his oppo­nents at bay, Blanken­ship pur­sued a ruth­less and relent­less strat­e­gy to give Massey Coal absolute pow­er in the work­place, the coal indus­try, and in region­al pol­i­tics. ​"From the first day he could, Don began bust­ing unions," said Unit­ed Mine Work­ers Pres­i­dent Cecil Roberts. ​"He was pret­ty effec­tive at that, so now Don is try­ing to extend his reach across the state in politics."
Blankenship's influ­ence in the region would be dif­fi­cult to exag­ger­ate. The New York Times reports that labor lead­ers cred­it him with reduc­ing union­iza­tion among coal min­ers from 95 per­cent to less than 25 per­cent. In the same vein, envi­ron­men­tal­ists say he's the key force behind the spread of the ​"moun­tain­top removal" min­ing tech­nique, which leaves behind an utter­ly bar­ren land­scape and pol­lut­ed streams. From the view of local Repub­li­cans, how­ev­er, Blanken­ship is both a crafty, Karl Rove-like strate­gist and the most cru­cial financier of the West Vir­ginia GOP.
Blanken­ship has thus wield­ed the pow­er of a feu­dal baron over coal coun­try. As the Unit­ed Minework­ers' Phil Smith put it, ​"He essen­tial­ly ran south­ern West Vir­ginia and east­ern Ken­tucky." U.S. Rep. Nick J. Rahall II, a Demo­c­rat whose West Vir­ginia dis­trict includes a major­i­ty of Massey's coal mines, described the Massey CEO's influ­ence in these terms: ​"Don Blanken­ship would actu­al­ly be less pow­er­ful if he were in elect­ed office. He would be twice as account­able and half as feared."
But now Blanken­ship now con­fronts the pos­si­bil­i­ty that the tes­ti­mo­ny of his for­mer yes-men Gary May and Hughart could pro­duce a cave-in of his lux­u­ri­ous retirement.
While the fed­er­al pros­e­cu­tor Booth Good­win has been skill­ful­ly and patient­ly build­ing his case against Blanken­ship, how­ev­er, recent fed­er­al han­dling of cor­po­rate wrong­do­ers rein­forces the notion that they face a dif­fer­ent stan­dard of jus­tice exists than do the inner-city kids engag­ing in $50 or $100 drug deals who make up a sub­stan­tial chunk of the U.S. prison pop­u­la­tion of 2.2 million.
In the case of the 29 Upper Big Branch deaths, Massey Ener­gy, which was pur­chased in 2011 by Alpha Nat­ur­al Resources for $8.5 bil­lion, Massey paid out $10.9 mil­lion in fines to the Mine Safe­ty and Health Admin­is­tra­tion — a very mod­est cost rel­a­tive to Massey's pur­chase price. But that pales in com­par­i­son to a 2008 deal that Massey got from the attor­ney gen­er­al. As Source­watch reported:
Then‑U.S. Attor­ney Charles Miller set­tled civ­il and crim­i­nal mat­ters con­cern­ing the Jan­u­ary 2006 Ara­co­ma Alma Mine acci­dent by includ­ing an unusu­al promise not to pros­e­cute any offi­cers or employ­ees of the Massey par­ent company.
​"Too big to fail" served as a pre­text, first under George W. Bush and then under Barack Oba­ma, for bail­ing out Wall Street banks while pro­vid­ing no imme­di­ate aid to des­per­ate home­own­ers. That ratio­nale has now mor­phed into ​"too big to jail," with fed­er­al pros­e­cu­tors wring­ing their hands over the prospect that pun­ish­ing exec­u­tives would result in unac­cept­able ​"col­lat­er­al con­se­quences" cost­ing tens of thou­sands of jobs — as if these crim­i­nal exec­u­tives were irre­place­able. So despite all the damn­ing evi­dence against Don Blanken­ship, this per­va­sive reluc­tance of the Jus­tice Depart­ment under Attor­ney Gen­er­al Eric Hold­er to ful­ly pun­ish the pow­er­ful means that per­haps, after all, the don of Appalachia tru­ly doesn't have that much to wor­ry about.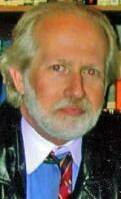 Roger Bybee

is a Mil­wau­kee-based free­lance writer and Uni­ver­si­ty of Illi­nois vis­it­ing pro­fes­sor in Labor Edu­ca­tion.Roger's work has appeared in numer­ous nation­al pub­li­ca­tions, includ­ing

Z

mag­a­zine,

Dol­lars

&

Sense, The Pro­gres­sive, Pro­gres­sive Pop­ulist, Huff­in­g­ton Post, The Amer­i­can Prospect, Yes!

and

For­eign Pol­i­cy in Focus

.More of his work can be found at

zcom​mu​ni​ca​tions​.org/​z​s​p​a​c​e​/​r​o​g​e​r​d​bybee

.