Yesterday, Alpha Natural Resources, the owner of subsidiary company Massey Energy, agreed to pay $209 million in civil and criminal penalties and in restitution for its role in the mine explosion that killed 29 men in Upper Big Branch, West Va., in April 2010. The settlement forces the company to pay damages to the families of the victims and implement safety changes, but does nothing to address violations of labor rights and unionbusting that reportedly played a role in Upper Big branch miners not speaking up about safety problems.
The families of the coal miners that died will each receive $1.5 million, for a total of $45 million. The agreement, though, does not stop individual families from pursing lawsuits on their own. As part of the deal, Alpha Natural Resources also agreed to voluntarily implement a number of safety measures and improvements (worth $80 million) to present such disasters, as well as gives $48 million for the establishment of a mine health and safety foundation. In addition, the company will pay $35 million in fines and fees to the Mine Safety and Health Administration.
Yesterday, the federal Mine Safety and Health Administration (MSHA) also released a report saying the mine had been issued 369 citations and that 12 of those citations contributed directly to the explosion that caused the accident.
By far the most controversial part of the deal was the announcement by the Department of Justice that it will not pursue criminal charges against those involved, but will allow for future prosecutions. Some say such prosecutions may be unlikely, however.
​"Families believe that senior executives should be prosecuted, but they don't have any great faith that they will be, and that's what they are afraid of," Mark Moreland, a lawyer who represents the families of two victims told the New York Times.
​"Today's announcement of a $200 million global settlement of civil and criminal penalties against the company is a welcome beginning, but it is far from the end of the justice those 29 miners, and their families, deserve. The only way to make a real down payment on justice is to ensure the guilty serve appropriately stiff jail sentences," said AFL-CIO President Richard Trumka, who previously served as president of United Mine Workers union.
The MSHA report also said that workplace intimidation as a key reason why no safety reports came forward, stating that, ​"As a result, no safety or health complaints and no whistleblower disclosures were made to MSHA from miners working in the UBB mine in the approximately four years preceding the explosion."
On three separate occasions, miners at Upper Big Branch tried to organize into a union, according to United Mine Workers of America President Cecil Roberts. Each time they filed for an NLRB election, union organizers reported that 65 – 70 percent of workers signed cards indicating they wanted to be members of the union.
In response to each union drive, Massey Energy exploited the legal process and violated the law to illegally intimidate workers into not joining a union. Each time, Massey exploited legal loopholes that allow companies to file frivolous appeals to bargaining unit determination in order to delay the election. The NLRB is now attempting to close that loophole by streamlining elections through hearing voter eligibility challenges only after a union election is held.
In addition to using frivolous appeals to delay union elections, Massey threatened (illegally) to close the mine if workers voted to join a union. Partly because of such threats to close the mine, voters each time voted against joining the union. (The threats highlight the importance of NLRB's recent prosecution of Boeing for moving production to a nonunion facility after some of the company's workers went on strike.) Had the miners been many union members, there is a good chance they could have resisted and changed the culture of the mine that contributed directly to their deaths.
As my In These Times colleague David Moberg reported, ​"In 2006 through 2009 union mines accounted for 10, 6, 10 and 5 percent, respectively, of all coal mine deaths, but over that period unions represented 15 to 22 percent of coal miners." Between 2007 and 2009, there were 45 underground, coal-mining fatalities; only six of these occurred in unionized mines. In union mines, union miners have the right to set up their own inspection squads to assist regulators as they search for safety violations, which would have been helpful since, as a recent investigation showed, Massey Energy kept two different safety record logs: one that tracked known safety dangers that the company kept confidential, and another book that the company showed to inspectors and regulators in order to hide their knowledge of their safety problems.
Perhaps the most disappointing part of the settlement is that the company will be not be forced to address the illegal unionbusting that played a direct role in the mine explosion. But recent actions by the NLRB to close the loophole that Massey exploited to delay union elections — and the agency's decision to prosecute Boeing — may encourage and help miners join a union in the future, and by doing so protect themselves on the job.
Support this work
Reader donations, many as small as just $5, are what fund the work of writers like this—and keep our content free and accessible to everyone. If you support this work, will chip in to help fund it?

It only takes a minute to donate. Click here to make a tax-deductible donation.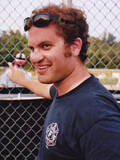 Help support this work
As a reader-supported, nonprofit publication, all of the journalism In These Times produces is made possible by readers like you. If you support this work, will you chip in $5 or more to help fund it?