Meet the Folkestones
A small British town that voted for Brexit.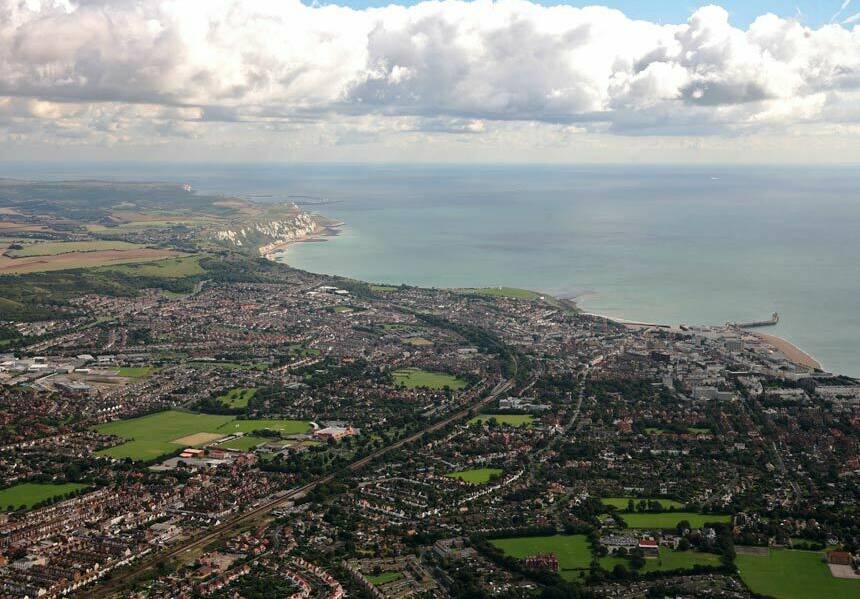 "Exot­ic" may not be the first word that comes to mind in describ­ing Folke­stone, the south coast town my old­er son, born and bred a Lon­don­er, has just moved to. But exot­ic is how it some­times seems to him. Like many, he can no longer afford to live in Lon­don, and towns along the south coast are fill­ing up with what the natives — with more than a flick­er of dis­ap­proval — call DFLs, Down from Londoners.
If the landlady and her customers at the pub opposite my son's new home are anything to go by, the leave voters just wanted to put a finger in the eye of all those swanks and toffs in London.
Folke­stone has a bit of every­thing. The remains of a sev­en­th­cen­tu­ry saint are thought to lie beneath the local church. Dick­ens rent­ed a house there for his children's school hol­i­days. It's been a much-used trad­ing port. Trains took thou­sands of young men to the quay, where they board­ed ships to France and an ear­ly death in the First World War. The town is still a gar­ri­son town, home to the Roy­al Gurkha Rifles and oth­er reg­i­ments. Before the con­struc­tion of the Chan­nel tun­nel, Folke­stone was also once the main port for fer­ries to France. And, in 2004, a local oli­garch bought the whole har­bour for sev­er­al mil­lion pounds. He renamed it ​"The Cre­ative Quar­ter" and lets out its pret­ty, some­what dishev­elled shops, so that you can buy unusu­al grains, fake medals from both world wars, framed pho­tographs of Spit­fires and their proud pilots, etc., for a song.
You can see the coast of France from the beach on a clear day, and even on a misty one there are sail­ing boats and huge con­tain­er ships mov­ing slow­ly across the hori­zon, from Dover to Boulogne or Dunkirk. In June 2016, 62 per­cent of the peo­ple in the Shep­way dis­trict, of which Folke­stone is a part, vot­ed to leave Europe. The once-busy fish­ing indus­try is much reduced, but it is not clear that fishermen's anger over E.U. quo­tas ful­ly explains Folkestone's hos­til­i­ty to the Euro­pean Union or why the UK Inde­pen­dence Par­ty (UKIP) is a flour­ish­ing polit­i­cal pres­ence there. Nor is the town full of ​"immi­grants," though there is dark talk of small rub­ber boats land­ing on its peb­bly beach in the night, full of refugees from Calais. Once-grand hotels, fit for roy­al adul­ter­ers, have now lost their stuc­coed glam­our and are said to be full of Lon­don­ers and oth­ers liv­ing on gov­ern­ment ben­e­fit, though some hous­es are being restored. They line the sin­u­ous Road of Remem­brance dec­o­rat­ed with World War I memo­r­i­al seats and plaques and thou­sands upon thou­sands of cro­cheted poppies.
There is much sur­mis­ing about who made up the das­tard­ly major­i­ty that have vot­ed us out of Europe. Rough­ly speak­ing, they are said to be old rather than young, poor rather than rich, north­ern rather than south­ern. Yet, in the south­east­ern coun­ty of Kent, 59 per­cent vot­ed in favour of leav­ing, and almost as many did in Corn­wall, in the south­west: Corn­wall stands to lose over £2 bil­lion of E.U. funds as a result. There are sev­er­al ver­sions of what hap­pened: one ver­sion is that cyn­i­cal West­min­ster fig­ures lied and mis­led these sim­ple folk, some of whom may even have imag­ined that ​"leave" meant ​"leave things as they are." Those ​"left behinds" seem to have fueled the surge in votes for UKIP in Shep­way in 2015, with Con­ser­v­a­tives retain­ing the seat while Labour's sup­port declined and the Lib­er­al Democ­rats were dec­i­mat­ed. If the land­la­dy and her cus­tomers at the pub oppo­site my son's new home are any­thing to go by, the leave vot­ers just want­ed to put a fin­ger in the eye of all those swanks and toffs in London.
We've been told what the major­i­ty wants, though it looks more and more like­ly that we'll not man­age it — that the Civ­il Ser­vice will be over­whelmed by the paper­work and that both the main polit­i­cal par­ties will be too busy com­mit­ting harakiri to give their minds to the details of the sep­a­ra­tion and the divorce. The hope is that the gov­ern­ment will man­age to keep us in the ​"sin­gle mar­ket," which allows us to trade with Europe and avoid tar­iffs, while also let­ting us con­trol our bor­ders in defi­ance of E.U. insis­tence on the free move­ment of peo­ple. At some point we will have to come off our high horse and admit that get­ting both those things is not possible.
Mean­while, Folke­stone has the sea and the hills, its fish and chip shops and its gulls (a noisy, hec­tor­ing and pro­tect­ed species) and its far cheap­er hous­es. Per­haps the arrival of all these Lon­don­ers will help the natives to for­get how pas­sion­ate­ly they want­ed to get out of Europe. But per­haps it won't.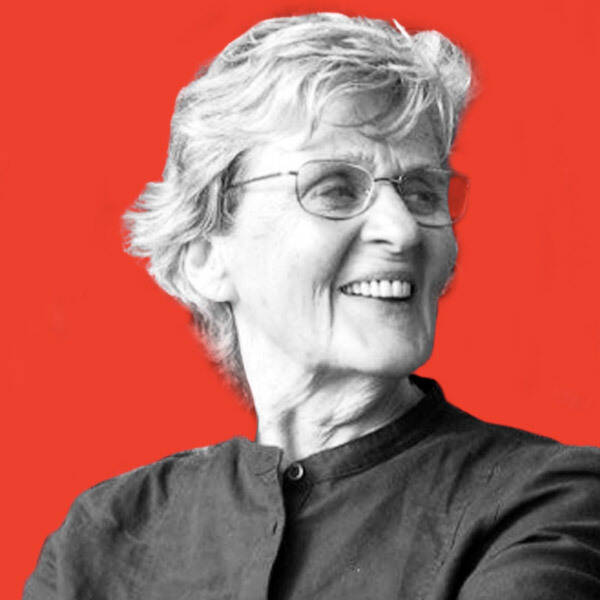 Jane Miller
lives in Lon­don, and is the author, most recent­ly, of
In My Own Time: Thoughts and After­thoughts
(
2016
), a col­lec­tion of her
In These Times
columns and interviews.