Mercury Marine has not only built outboard motors for boating enthusiasts for the past 70 years, but its Fond du Lac plant has been the chief economic engine of Wisconsin's Fox Valley.
That's why Mercury's announcement Monday that it will close the plant – made in response to an overwhelming vote by workers against concessions without any reciprocal pledges by the corporation– is so devastating.
If the company moves ahead with its plans, it will mark the fourth closing of a Wisconsin community's most important employer since last September.
The private equity firm Cerberus closed the profitable Kimberly Paper mill in Kimberly in September; GM closed its century-long operation in Janesville in December, and Chrysler is ending 109 years of auto manufacturing in Kenosha and moving engine work to a new plant in Saltillo, Mexico.
Each of these closings was preceded remarkable levels of mismanagement and deception of workers and taxpayers. But the Mercury Marine closing, which will torpedo Fond du Lac's economy for decades, has some particularly egregious features.
With as many as 1,500 members of the International Association of Machinists (IAM) Lodge 1947 making good wages (currently about $20 an hour), the Mercury Marine plant has been the most critical source of employment in Fond du Lac, a town of 37,000.
But demand for outboard motors has sunk like a stone during the current economic downturn, and Mercury has seized the opportunity to pit unionized workers in Fond du Lac against a nonunion plant in Stillwater, Okla., with the winner to claim all the jobs.
Employment of IAM members in Fond du Lac has fallen to about 845, as sales of marine products by Mercury Marine's parent company, Lake Forest, Ill. — based Brunswick, have fallen by more than half since 2007. (Nonetheless, Brunswick CEO Dustan E. McCoy hauled in $9,334,343 in total compensation in 2008, an 8 percent increase over his 2007 compensation of $8,623,206.)
But Mercury Marine proclaimed loudly that it would never, ever consider using the present economic crisis as an opportunity to put the squeeze on the workers.
"This is not an attempt to take advantage of a struggling economy," Mercury CEO Mark Schwabero declared. ​"The terms being presented to the union are truly the best option for a competitive and profitable operation."
Unfortunately, the corporation's virtually non-negotiable demands revealed that taking advantage of hard time was precisely their main motive:
The workers agreed to accept pay cuts until the firm recovered, in return for a written commitment to keep jobs in Fond du Lac. This proposal was rejected by Mercury.
"We would have been willing to accept pay cuts until the company got back on its feet," recounted Dan Longsine, chair of Lodge 1947's negotiating committee, ​"But they weren't interested in any of our ideas."
Mercury Marine insisted on locking the workers into a seven-year wage freeze, which would extend far beyond the point where the economy would presumably recover.
New hires would be subjected to a

30

percent pay cut, as would laid-off workers called back to work, who would thus forfeit their seniority earned by their years of service to Mercury. ​

"

I don't believe that someone who work

30

years for a company should return from a layoff as second-class employees," Longsine explained. ​

"

They would never get back to what they once earned."
By presenting such a package of demands, Mercury achieved the result it sought: a pretext to relocate to low-wage Oklahoma, just as it had earlier set up even lower-wage plants in Juarez, Mexico and Suzhou, China. (While labor militancy is on the rise in China, as noted by Michelle Chen's recent Working ITT post, independent unions in both China and Mexico are not tolerated by their governments.)
Not only will Mercury gain a larger low-wage workforce by shipping the jobs to Stillwater, it also succeeded in getting the Oklahoma state government to pay its moving costs. Of course, this kind of subsidy is rarely decisive in company location decisions, merely moves jobs around without creating new ones, and costs the states a combined $50 billion in pointless handouts to major corporations, according to Greg LeRoy, author of The Great American Jobs Scam.
But it will allow Oklahoma state officials to strut around like bantam roosters, crowing that they lured more jobs away from a Rustbelt state where corporations are oppressed by the presence of unions with the temerity to expect that negotiations will be a two-way street.
Meanwhile, back in Fond du Lac, Mercury officials are congratulating themselves for carrying out what has become a standard corporate game plan when shutting down a major plant. The two key elements of this plan typically include:
Inciting the public against the union by continually asserting that it is the workers – not the corporation – that are making the decision to close the plant. The workers' refusal of utterly unacceptable concessions is equated with stubbornness and a selfish unwillingness to consider the overall impact on the community – as if the workers themselves will have a bright future after the shutdown.
Falling for this line, a local realtor and homebuilder in town urged thousands of community members to show up at the high school where the union meets Sunday and show their support for keeping Merucry Marine in Fond du Lac – by swallowing all of the company demands.
Portraying the workers' wages as astronomically high by comparing them with the regional average, conveniently limiting the frame to exclude the standards of skill and pay in the particular industry.
While Mercury Marine used the modern technology of a website to spread its propaganda, their approach is amazingly similar to the old ​"Mohawk Valley Formula" used by Remington Rand and other New York employers to keep the community divided from workers.
In the face of such strategies, labor – especially in the present era when it represents just 12 percent of the workforce – cannot afford to let the community hear only from management.
But tellingly, after the rejection of the contract, one IAM leader complained, ​"This community didn't come to our aid when they shipped out hundreds of our jobs to China," he said. ​"They didn't come to our aid when they shipped out hundreds more to Mexico. And they continue to ship out stuff and now that we are down to 800 people, it's a big worry to them."
But talking to the local community must be a ​"big worry" of this union local and thousands of others across the United States fighting plant shutdowns like Mercury Marine's. With more than three-fourths of American voters opposed to job outsourcing and a high percentage highly suspicious of corporate greed, labor has both a great opportunity and a critical need to be in constant dialogue with their local communities.
Labor, more than ever, cannot afford to go it alone.
Socialism ... Seriously
"The most fun and accessible introduction to socialist ideas I've ever read."—Anand Gopal
For a limited time, when you donate $20 or more to support In These Times, we'll send you a copy of the new, expanded edition of Socialism ... Seriously by Danny Katch.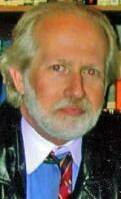 Roger Bybee

is a Milwaukee-based freelance writer and University of Illinois visiting professor in Labor Education. Roger's work has appeared in numerous national publications, including

Z

magazine,

Dollars

&

Sense, The Progressive, Progressive Populist, Huffington Post, The American Prospect, Yes!

and

Foreign Policy in Focus

. More of his work can be found at

zcom​mu​ni​ca​tions​.org/​z​s​p​a​c​e​/​r​o​g​e​r​d​bybee

.