Milwaukee Public Schools Staffer Suspended After Flipping Off Union Organizer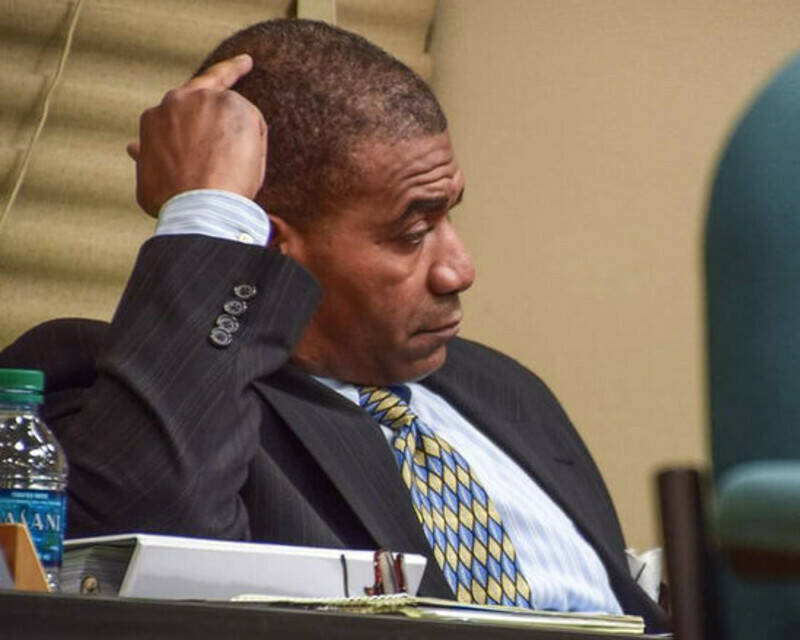 Erbert Johnson, chief of staff for Darienne Driver, the Milwaukee Public Schools superintendent, has been put on paid administrative leave and is being investigated for ​"unprofessional behavior." The behavior in question was Johnson's flipping the middle finger at a packed School Board budget meeting. This action was caught by the Milwaukee Teacher's Education Association's (MTEA) social media organizer, Joe Brusky.
The photo was taken down from the MTEA website when Johnson emailed an apology about an hour after the budget meeting. Bob Peterson, the union's president, said that ​"An apology only goes so far for a public official in that kind of setting. I'm pleased that this fairly swift action from Superintendent Driver shows that she's very concerned about the situation."
This comes in the wake of a change in leadership in the MTEA and an increasing commitment to democratic unionism and fighting for educational equality, as Peterson recently explained at In These Times. In addition, the union has recently ramped up its social media presence and worked to capture more photos and videos of its activity.
Despite being removed from the union website, the photo was first reposted and shared on a variety of platforms, often with the accompanying hashtag #fingergate.
Marc Daalder
is a journalist based in Detroit, Michigan and Wellington, NZ who writes on politics, public housing, and international relations. Twitter: @marcdaalder.