Milwaukee Income Drops 22 Percent as Job Threats Continue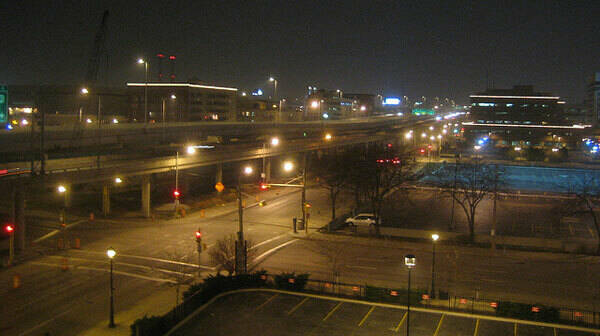 The fierce urgency of a strong jobs pro­gram — for which Pres­i­dent Oba­ma recent­ly laid out strong prin­ci­ples but mod­est mea­sures of imple­men­ta­tion — just grew even more press­ing with a bar­rage of bad news for Mil­wau­kee in the past cou­ple days.
Mil­wau­kee, despite the state spend­ing untold bil­lions of dol­lars — ​"untold" because Repub­li­cans have blocked a pre­cise account­ing of all the cor­po­rate tax breaks and sub­si­dies to retain man­u­fac­tur­ing jobs — can no longer claim to be the ​"Machine Tool Cap­i­tal of the World" after los­ing 80,000 jobs in man­u­fac­tur­ing since 1977, accord­ing to Uni­ver­si­ty of Wis­con­sin urban­ist Marc Levine.
Sea of poverty
As a result, a once pros­per­ous indus­tri­al city has become a hol­lowed-out, de-indus­tri­al­ized sea of pover­ty sur­round­ed by islands of wealth in near­ly all-white coun­ties to the west and north.
But the news for Mil­wau­kee just got worse.
Milwaukee's medi­an house­hold income, adjust­ed for infla­tion, plum­met­ed a stun­ning 21.9 per­cent since 1999, accord­ing to new U.S. Cen­sus data. That's well over twice the nation­al aver­age of 8.9 percent.
African Amer­i­cans hammered
Milwaukee's African-Amer­i­can com­mu­ni­ty was hit par­tic­u­lar­ly hard, a com­mu­ni­ty which had already been suf­fer­ing intense­ly from the loss of man­u­fac­tur­ing jobs even as area cor­po­ra­tions ben­e­fit­ed from mas­sive tax cuts while shift­ing tens of thou­sands of jobs first to the anti-union South, then to Mex­i­co, and now to Chi­na. Over 60 per­cent of black males are esti­mat­ed to be out­side the work­force, Levine has argued, even before the ​"Great Reces­sion" hit.
"In 1970, medi­an African-Amer­i­can fam­i­ly-income was 19 per­cent above the nation­al black aver­age; 30 years lat­er, it was 23 per­cent low­er," R.C. Long­worth grim­ly notes in Caught in the Mid­dle, America's Heart­land in the Age of Glob­al­ism. More­over, ​"Black medi­an fam­i­ly income in met­ro­pol­i­tan Mil­wau­kee plum­met­ed from 65 per­cent of white fam­i­ly income in 1970 to 39.5 per­cent by the 1990s," accord­ing to a study by the Uni­ver­si­ty of Wis­con­sin-Mil­wau­kee Cen­ter for Eco­nom­ic Development.
Child pover­ty more than dou­ble the nation­al average
Child pover­ty in Mil­wau­kee soared by

42

per­cent from

2000

to

2009

accord­ing to the lat­est U.S. Cen­sus data, total­ing

17

per­cent of Milwaukee's child pop­u­la­tion. Mean­while, the child­hood pover­ty rate is dra­mat­i­cal­ly low­er in places like France (

9

.

3

per­cent), Ger­many (

8

.

3

per­cent), Ice­land (

6

.

7

per­cent) and Fin­land (

5

.

3

), as demo­c­ra­t­ic social­ist Sen. Bernie Sanders of Ver­mont has stressed.
The US Postal Ser­vice, under fire from Con­gress to cut back its vital ser­vices because of a deficit cre­at­ed by the pecu­liar way that pen­sion lia­bil­i­ties are cal­cu­lat­ed, is plan­ning on reduc­ing its work­force and clos­ing a num­ber of Post Office branch­es. ​

"

Most of the Mil­wau­kee loca­tions on the hit list [for clos­ing] are locat­ed in the cen­tral city, where many low-income res­i­dents are already hard-pressed to find many ser­vices at all," notes local colum­nist Euguene Kane.
The impov­er­ished folk of the inner city are also the least like­ly seg­ment of the pop­u­la­tion to have reg­u­lar access to the Inter­net, which can sub­sti­tute for some of the loss­es of postal ser­vice. Regard­less, vital­ly-need­ed med­ica­tions, bills and checks still arrive through mail.
More­over, the Postal Ser­vice has been an impor­tant source of rel­a­tive­ly well-paid jobs with good ben­e­fits for African-Amer­i­can work­ers. Over one out of five African-Amer­i­can work­ers are employed by the pub­lic sec­tor, now under fierce assault to con­tin­ue a cycle of wage cuts and job reduc­tions which rip­ple into pri­vate sec­tor employ­ment as pub­lic work­ers lose pur­chas­ing power.
Anoth­er employ­er threat­ens to move to Mexico
Mil­wau­kee — which has already lost almost all of its local man­u­fac­tur­ing jobs at once to low-wage plants set up in Mex­i­co, includ­ing huge, local­ly-based employ­ers like AO Smith (now Tow­er Auto­mo­tive), Mas­ter Lock, and John­son Con­trols — now faces the poten­tial loss of yet anoth­er employ­er to Mexico.
Bat­tery pro­duc­er C&D Tech­nolo­gies, on the same day it opened con­tract nego­ti­a­tions with the Unit­ed Steel­work­ers Local 322, announced that the ​"cost struc­ture in Mil­wau­kee remains among the high­est in the indus­try," accord­ing to the Mil­wau­kee Jour­nal Sen­tinel. (As is typ­i­cal with almost every news sto­ry in the com­mer­cial media that I have seen in 30 years of read­ing arti­cles where cor­po­ra­tions claim that local wages and ben­e­fits are too expen­sive, no infor­ma­tion was pro­vid­ed by the Jour­nal Sen­tinel on C&D ​'s prof­its or CEO pay.)
With the relo­ca­tion to Mex­i­co a very real threat, the more than 200 mem­bers of Local 322 will thus be nego­ti­at­ing with a gun at their heads.
The real­i­ty of that threat is dri­ven home by the his­to­ry of the very plant in which C&D is locat­ed, in a for­mer John­son Con­trols valve plant which closed about 15 years back.
From Mil­wau­kee to Mex­i­co — and 72 cents an hour
Although the plant and the cor­po­ra­tion were prof­itable, John­son Con­trols shut down the plant in the city's River­west neigh­bor­hood and shift­ed the jobs to Mex­i­co, where work­ers start­ed out at about 72 cents an hour.
John­son Con­trols' treat­ment of work­ers, who belonged to the Inter­na­tion­al Asso­ci­a­tion of Machin­ists and Aero­space Work­ers, was par­tic­u­lar­ly cyn­i­cal. On a Fri­day night in ear­ly Octo­ber, the cor­po­ra­tion hon­ored long-time work­ers for their ded­i­ca­tion and years of ser­vice at a lav­ish cel­e­bra­to­ry dinner.
But the corporation's true sense of the work­ers' val­ue was revealed the fol­low­ing Tues­day when John­son Con­trols announced that they were clos­ing the plant and mov­ing to Mex­i­co (see here and here. Michael Moore's film The Big One also has a sub­stan­tial sec­tion on the clos­ing and John­son Controls).
Gov­ern­ment con­tract vs. Buy Amer­i­ca Act
C&D's con­duct marks a sim­i­lar show of ingrat­i­tude and bad faith. Thanks to the efforts of U.S. Sen. Herb Kohl and Rep. Gwen Moore, both Wis­con­sin Democ­rats, C&D won a $19 mil­lion con­tract to pro­duce light-weight bat­ter­ies for mil­i­tary elec­tron­ics. The con­tract was sup­posed to result in the addi­tion of 150 jobs.
But as pro­gres­sive TV host and author Thom Hart­mann point­ed out in a recent speech at Fight­ing Bob Fest in Madi­son, Franklin Delano Roo­sevelt suc­cess­ful­ly pushed for a ​"Buy Amer­i­ca" bill that required mil­i­tary con­trac­tors to man­u­fac­ture their prod­ucts in the U.S.
Buy Amer­i­ca Act, ignored
But over the years, espe­cial­ly since the Rea­gan Admin­is­tra­tion, the fed­er­al gov­ern­ment has ignored that law — which is still on the books — so fre­quent­ly that it has become almost meaningless.
For Barack Oba­ma, the threat­ened relo­ca­tion of C&D and the loss of four-fifths of Milwaukee's indus­tri­al base should remind the pres­i­dent very pow­er­ful­ly that a stim­u­lus to con­sumer demand — while des­per­ate­ly need­ed in a much larg­er form than he is now propos­ing — will ​"leak" over­seas as con­sumers buy prod­ucts for­mer­ly made in the U.S.
His pro­pos­als for three NAF­TA-style ​"free trade" agree­ments with South Korea, Colom­bia and Pana­ma would only deep­en our troubles.
Curbs on cor­po­ra­tions aban­don­ing the U.S. are vital­ly nec­es­sary now, begin­ning with strong enforce­ment of FDR's Buy Amer­i­ca Act.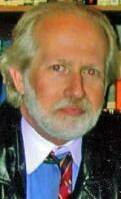 Roger Bybee

is a Mil­wau­kee-based free­lance writer and Uni­ver­si­ty of Illi­nois vis­it­ing pro­fes­sor in Labor Edu­ca­tion.Roger's work has appeared in numer­ous nation­al pub­li­ca­tions, includ­ing

Z

mag­a­zine,

Dol­lars

&

Sense, The Pro­gres­sive, Pro­gres­sive Pop­ulist, Huff­in­g­ton Post, The Amer­i­can Prospect, Yes!

and

For­eign Pol­i­cy in Focus

.More of his work can be found at

zcom​mu​ni​ca​tions​.org/​z​s​p​a​c​e​/​r​o​g​e​r​d​bybee

.