Milwaukee Income Drops 22 Percent as Job Threats Continue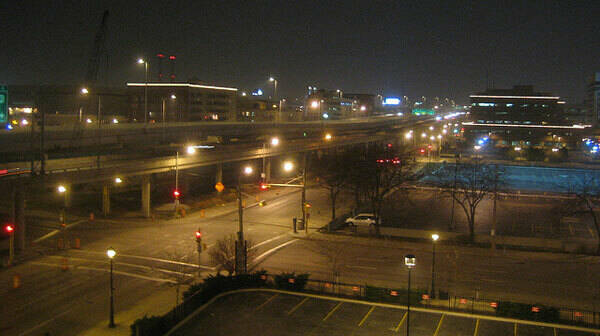 The fierce urgency of a strong jobs program — for which President Obama recently laid out strong principles but modest measures of implementation — just grew even more pressing with a barrage of bad news for Milwaukee in the past couple days.
Milwaukee, despite the state spending untold billions of dollars — ​"untold" because Republicans have blocked a precise accounting of all the corporate tax breaks and subsidies to retain manufacturing jobs — can no longer claim to be the ​"Machine Tool Capital of the World" after losing 80,000 jobs in manufacturing since 1977, according to University of Wisconsin urbanist Marc Levine.
Sea of poverty
As a result, a once prosperous industrial city has become a hollowed-out, de-industrialized sea of poverty surrounded by islands of wealth in nearly all-white counties to the west and north.
But the news for Milwaukee just got worse.
Milwaukee's median household income, adjusted for inflation, plummeted a stunning 21.9 percent since 1999, according to new U.S. Census data. That's well over twice the national average of 8.9 percent.
African Americans hammered
Milwaukee's African-American community was hit particularly hard, a community which had already been suffering intensely from the loss of manufacturing jobs even as area corporations benefited from massive tax cuts while shifting tens of thousands of jobs first to the anti-union South, then to Mexico, and now to China. Over 60 percent of black males are estimated to be outside the workforce, Levine has argued, even before the ​"Great Recession" hit.
"In 1970, median African-American family-income was 19 percent above the national black average; 30 years later, it was 23 percent lower," R.C. Longworth grimly notes in Caught in the Middle, America's Heartland in the Age of Globalism. Moreover, ​"Black median family income in metropolitan Milwaukee plummeted from 65 percent of white family income in 1970 to 39.5 percent by the 1990s," according to a study by the University of Wisconsin-Milwaukee Center for Economic Development.
Child poverty more than double the national average
Child poverty in Milwaukee soared by

42

percent from

2000

to

2009

according to the latest U.S. Census data, totaling

17

percent of Milwaukee's child population. Meanwhile, the childhood poverty rate is dramatically lower in places like France (

9

.

3

percent), Germany (

8

.

3

percent), Iceland (

6

.

7

percent) and Finland (

5

.

3

), as democratic socialist Sen. Bernie Sanders of Vermont has stressed.
The US Postal Service, under fire from Congress to cut back its vital services because of a deficit created by the peculiar way that pension liabilities are calculated, is planning on reducing its workforce and closing a number of Post Office branches. ​

"

Most of the Milwaukee locations on the hit list [for closing] are located in the central city, where many low-income residents are already hard-pressed to find many services at all," notes local columnist Euguene Kane.
The impoverished folk of the inner city are also the least likely segment of the population to have regular access to the Internet, which can substitute for some of the losses of postal service. Regardless, vitally-needed medications, bills and checks still arrive through mail.
Moreover, the Postal Service has been an important source of relatively well-paid jobs with good benefits for African-American workers. Over one out of five African-American workers are employed by the public sector, now under fierce assault to continue a cycle of wage cuts and job reductions which ripple into private sector employment as public workers lose purchasing power.
Another employer threatens to move to Mexico
Milwaukee — which has already lost almost all of its local manufacturing jobs at once to low-wage plants set up in Mexico, including huge, locally-based employers like AO Smith (now Tower Automotive), Master Lock, and Johnson Controls — now faces the potential loss of yet another employer to Mexico.
Battery producer C&D Technologies, on the same day it opened contract negotiations with the United Steelworkers Local 322, announced that the ​"cost structure in Milwaukee remains among the highest in the industry," according to the Milwaukee Journal Sentinel. (As is typical with almost every news story in the commercial media that I have seen in 30 years of reading articles where corporations claim that local wages and benefits are too expensive, no information was provided by the Journal Sentinel on C&D ​'s profits or CEO pay.)
With the relocation to Mexico a very real threat, the more than 200 members of Local 322 will thus be negotiating with a gun at their heads.
The reality of that threat is driven home by the history of the very plant in which C&D is located, in a former Johnson Controls valve plant which closed about 15 years back.
From Milwaukee to Mexico — and 72 cents an hour
Although the plant and the corporation were profitable, Johnson Controls shut down the plant in the city's Riverwest neighborhood and shifted the jobs to Mexico, where workers started out at about 72 cents an hour.
Johnson Controls' treatment of workers, who belonged to the International Association of Machinists and Aerospace Workers, was particularly cynical. On a Friday night in early October, the corporation honored long-time workers for their dedication and years of service at a lavish celebratory dinner.
But the corporation's true sense of the workers' value was revealed the following Tuesday when Johnson Controls announced that they were closing the plant and moving to Mexico (see here and here. Michael Moore's film The Big One also has a substantial section on the closing and Johnson Controls).
Government contract vs. Buy America Act
C&D's conduct marks a similar show of ingratitude and bad faith. Thanks to the efforts of U.S. Sen. Herb Kohl and Rep. Gwen Moore, both Wisconsin Democrats, C&D won a $19 million contract to produce light-weight batteries for military electronics. The contract was supposed to result in the addition of 150 jobs.
But as progressive TV host and author Thom Hartmann pointed out in a recent speech at Fighting Bob Fest in Madison, Franklin Delano Roosevelt successfully pushed for a ​"Buy America" bill that required military contractors to manufacture their products in the U.S.
Buy America Act, ignored
But over the years, especially since the Reagan Administration, the federal government has ignored that law — which is still on the books — so frequently that it has become almost meaningless.
For Barack Obama, the threatened relocation of C&D and the loss of four-fifths of Milwaukee's industrial base should remind the president very powerfully that a stimulus to consumer demand — while desperately needed in a much larger form than he is now proposing — will ​"leak" overseas as consumers buy products formerly made in the U.S.
His proposals for three NAFTA-style ​"free trade" agreements with South Korea, Colombia and Panama would only deepen our troubles.
Curbs on corporations abandoning the U.S. are vitally necessary now, beginning with strong enforcement of FDR's Buy America Act.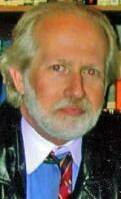 Roger Bybee

is a Milwaukee-based freelance writer and University of Illinois visiting professor in Labor Education.Roger's work has appeared in numerous national publications, including

Z

magazine,

Dollars

&

Sense, The Progressive, Progressive Populist, Huffington Post, The American Prospect, Yes!

and

Foreign Policy in Focus

.More of his work can be found at

zcom​mu​ni​ca​tions​.org/​z​s​p​a​c​e​/​r​o​g​e​r​d​bybee

.