Jimmy John's Workers Narrowly Reject Union—and Underscore Potential Power of EFCA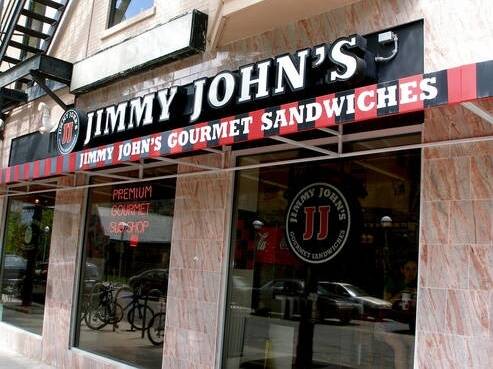 Workers at 10 Jimmy John's sandwich shops in Minneapolis on Friday narrowly rejected a bid to form a union by a vote of 87 – 85. If the Employee Free Choice Act (aka card check) were the law of the land, these ten outlets would already have a union. About 60 percent of the franchise's 200 workers signed pro-union cards asking the NLRB to hold the vote.
It seemed as if these Jimmy John's outlets were about to become the first unionized franchise in a national fast food chain. Jimmy John's has about 1,000 sandwich shops in 39 states.
A vote to unionize would have been a coup for the Industrial Workers of the World (IWW), the union behind the Jimmy John's organizing drive. So far, the fast food industry has proved nearly impossible to unionize. Less than 1% of the U.S. fast food industry is unionized.
So, how did a comfortable margin of support with card check turn into a narrow loss at the polls? The same way it usually does with NLRB elections: The vote is scheduled and the workers become management's captive audience for anti-union propaganda.
Jimmy John's launched an aggresive anti-unionization campaign ahead of the election. The discrepancy between about 120 signed pro-union cards and 85 votes shows how powerful this kind of onslaught can be. The restaurants are owned by Mike Mulligan, a retired vice president of communications for SuperValu.
The pro-union faction is alleging widespread management misconduct in the run-up to the vote. It is illegal under the National Labor Relations Act for management to attempt to influence a vote by firing, threats of firing, bribes, or other inducements.
There are four charges pending against Miklin Enterprises, according to a board spokeswoman. Three of the four charges cite multiple alleged violations. Amongst other things, Miklin managers are accused of offering to pay an employee to vote in the NLRB election, firing two employees for pro-union activities, kicking a pro-union employee out of a ​"captive audience" meeting, and threatening to retaliate against employees for unionizing, according to charge documents provided by the NLRB to Working In These Times.
In September, Miklin managers also allegedly sent two pro-union workers home to shave, enforcing a policy that they never upheld before. The facial hair crackdown seems suspicious in light of Jimmy John's famously flexible dress code. Just last week, the New York Times reported that "[m]any of their young workers wear nose rings, beards and dreadlocks."
The NLRB will investigate the charges. If the investigators determine that the allegations have merit, the NLRB will file complaints against the company, which will be adjudicated by an administrative law judge.
The pro-union faction at Jimmy John's has vowed to fight on. ​"In a company with turnover approaching 50% each month, a majority at any given moment only means so much," said delivery driver Ayo Collins.
As Kari Lydersen reported for Working In These Times, the grievances of Jimmy John's workers are typical of the fast food industry: low pay, lack of sick days, no benefits, irregular and unpredictable hours, truncated shifts, and widespread sexual harrassment. In September, Jimmy John's employees rallied in support of supervisor Margaret Brickely, who was threatened with dismissal after she refused to serve spoiled meat. (This allegation is also cited in one of the charges filed with the NLRB.)
Jimmy John's website says of its employees: ​"Their hustle is part of how they live their daily lives, and they enjoy the fruits of a hard-earned entrepreneurial lifestyle."
The sandwich-makers and delivery drivers certainly hustle – often through the Minnesota snow, without hazard pay. But when it comes to enjoying the ​"fruits of an entrepreurial lifestyle," Jimmy John's is still the pits.
Limited time: $10 gift subscriptions
We've made it easier and more affordable to give the gift of In These Times than ever. Give a shining example of a free, independent press to all the progressive thinkers on your gift list. For a limited time, 12-issue gift subscriptions are just $10.
Lindsay Beyerstein
is an award-winning investigative journalist and In These Times staff writer who writes the blog Duly Noted. Her stories have appeared in Newsweek, Salon, Slate, The Nation, Ms. Magazine, and other publications. Her photographs have been published in the Wall Street Journal and the New York Times' City Room. She also blogs at The Hillman Blog (http://​www​.hill​man​foun​da​tion​.org/​h​i​l​l​m​a​nblog), a publication of the Sidney Hillman Foundation, a non-profit that honors journalism in the public interest.
Special Offer: Gift subscriptions for just $10
For a limited time, you can give a gift subscription to In These Times magazine for just $10.