Massey Energy 'Normalized Deviance' Prior to West Virginia Mine Disaster: Report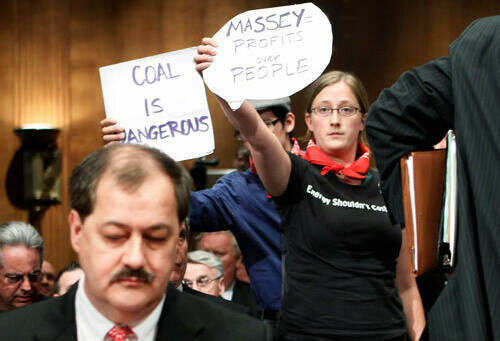 New inde­pen­dent report on dis­as­ter offers scathing indict­ment of com­pa­ny practices
The new inde­pen­dent state report on the hor­rif­ic dis­as­ter at Massey Energy's nonunion Upper Big Branch mine in West Vir­ginia on April 5, 2010, is a sober but sear­ing indict­ment of the company's mer­ci­less dri­ve for prof­its at the expense of work­er safe­ty. Twen­ty-nine min­ers died.
Led by J. Davitt McA­teer, for­mer direc­tor of the fed­er­al Mine Health and Safe­ty Admin­is­tra­tion, the inves­ti­ga­tion and report also traces how Massey became a cor­po­ra­tion ​"too big to reg­u­late" by politi­cians in small, impov­er­ished states like West Vir­ginia. The report shows in grotesque detail a cor­po­rate-dom­i­nat­ed polit­i­cal sys­tem that enthroned Massey and the coal indus­try while sys­tem­at­i­cal­ly enfee­bling fed­er­al and state regulators.
How­ev­er, reg­u­la­tors had backed off from exer­cis­ing the full extent of the lim­it­ed pow­ers that law pro­vid­ed, as the report details. ​"The dis­as­ter at the Upper Big Branch Mine is proof pos­i­tive that the [fed­er­al Mine Safe­ty and Health Admin­is­tra­tion] failed its duty as the watch­dog for coal min­er," the report states.
The most cen­tral find­ing of the McA­teer report is straightforward:
The dis­as­ter at Upper Big Branch was man-made and could have been pre­vent­ed had Massey Ener­gy fol­lowed basic, well-test­ed and his­tor­i­cal­ly proven safe­ty procedures….Massey exhib­it­ed a cor­po­rate men­tal­i­ty that placed the dri­ve to pro­duce coal above work­er safety.
The caus­es of the dis­as­ter were the con­scious neglect of the most rudi­men­ta­ry safe­ty pro­ce­dures by Massey exec­u­tives, head­ed up by for­mer Massey CEO Don Blanken­ship, who was among 18 Massey offi­cials who plead­ed the Fifth Amend­ment rather than tes­ti­fy (one Massey exec­u­tive has been indict­ed for lying under oath.)
While ignor­ing basic safe­ty mea­sures and keep­ing fraud­u­lent records, Massey's obses­sion with the bot­tom line was reflect­ed in its demands pro­duc­tion reports every half-hour.
NOR­MAL­IZ­ING THE DEVIANT
In this prof­it-fix­at­ed under­ground world shaped by the dic­tates of Blanken­ship and oth­er Massey exec­u­tives, the cor­po­ra­tion was able to impose what the McA­teer report called ​"the nor­mal­iza­tion of deviance":
Most objec­tive observers would find it unac­cept­able for work­ers to slog through neck-deep water or be sub­ject­ed to con­stant tin­ker­ing with the ven­ti­la­tion sys­tem – their very life­line in an under­ground mine.

Prac­tices such as these can only exist in a work­place where the deviant has become nor­mal, and evi­dence sug­gests that a great num­ber of deviant prac­tices became nor­mal­ized at the Upper Big Branch mine.
STRIKE BRO­KEN, THREE UNION DRI­VES CRUSHED
Although Massey defeat­ed a 1984 Unit­ed Minework­ers strike which ​"marked the first time in 60 years that a coal com­pa­ny had brought in strike­break­ers and armed guards," as McA­teer notes, the defeat failed to snuff out the flames of work­er resent­ment over their treatment.
Believ­ing (quite cor­rect­ly, as a new study by the Nation­al Insti­tute on Safe­ty and Health shows) that union­ized mines have far safer con­di­tions, Upper Big Branch work­ers staged three union­iza­tion dri­ves, obtain­ing the sig­na­tures of 65 – 70% of the min­ers on union autho­riza­tion cards call­ing for an election.
But Blanken­ship used the ille­gal threat of clos­ing down the mine in ret­ri­bu­tion if the work­ers vot­ed for the Mineworkers.
Massey's the rev­er­ence for prof­its and utter dis­re­gard for work­ers' safe­ty and rights was char­ac­ter­is­tic of all of Massey's mines, the McA­teer report documents:
Amer­i­can University's (AU) School of Com­mu­ni­ca­tions released a detailed study of Massey's safe­ty record con­duct­ed by its Inves­tiga­tive Report­ing Work­shop. The study, based on a care­ful search of avail­able data from pub­lic sources, includ­ing MSHA's on-line data­base, con­clud­ed that from 2000 to 2010, no Unit­ed States coal com­pa­ny had a worse fatal­i­ty record than Massey Energy.

Fifty-four work­ers were killed in Massey mines dur­ing that time, includ­ing the 29 who lost their lives in the April 5 explo­sion and two who died at oth­er mines after the explosion.
Despite this record, Massey was able to keep oper­at­ing like a feu­dal king­dom, con­temp­tu­ous of reg­u­la­tions and reg­u­la­tors but high­ly skilled at evad­ing the most severe sanc­tions and in manip­u­lat­ing politi­cians to pre­vent reg­u­la­to­ry struc­tures from cramp­ing its style.
For exam­ple, some­thing as fun­da­men­tal as clean, fresh air and prop­er ven­ti­la­tion were a per­sis­tent prob­lem at Upper Big Branch, result­ing in appalling lev­els of even­tu­al­ly-dis­abling ​"black lung" disease:
Sev­en­teen of the 24 vic­tims' autop­sies (or 71 per­cent) had CWP [Coal work­ers' pneu­mo­co­nio­sis, the tech­ni­cal term for ​"black lung"]. This com­pares with the nation­al preva­lence rate for CWP among active under­ground min­ers in the U.S. is 3.2 per­cent, and the rate in West Vir­ginia is 7.6 percent.
19TH CEN­TU­RY LABOR RELA­TIONS, 21ST CEN­TU­RY PUB­LIC RELATIONS
Massey essen­tial­ly com­bined 19th cen­tu­ry labor rela­tions and safe­ty stan­dards with 21st-cen­tu­ry pub­lic-rela­tions and polit­i­cal pow­er. Work­ers labored under atro­cious, prim­i­tive con­di­tions far out of sight under­neath the earth's sur­face, while Massey pro­ject­ed an image of being car­ing and com­pas­sion­ate corporation.
As the McA­teer report notes:
The com­pa­ny is acknowl­edged for the num­ber of jobs it pro­vides and for such con­tri­bu­tions as bring­ing doc­tors to coal­field com­mu­ni­ties; pro­vid­ing finan­cial assis­tance to coal­field schools and schol­ar­ships for stu­dents; sup­port­ing vol­un­teer fire depart­ments and sports events; and stag­ing an annu­al Christ­mas gift-giv­ing pro­gram for needy children.
But there are lim­its to what even the clever­est ges­tures can gen­er­ate in terms of win­ning over pub­lic sen­ti­ment, as the report observes:
Massey is equal­ly well-known for caus­ing incal­cu­la­ble dam­age to moun­tains, streams and air in the coal­fields; cre­at­ing health risks for coal­field res­i­dents by pol­lut­ing streams, inject­ing slur­ry into the ground and fail­ing to con­trol coal waste dams and dust emis­sions from pro­cess­ing plants; using vast amounts of mon­ey to influ­ence the polit­i­cal sys­tem; and bat­tling gov­ern­ment reg­u­la­tion regard­ing safe­ty in the coal mines and envi­ron­men­tal safe­guards for communities.
As the largest coal pro­duc­er in Cen­tral Appalachia, Massey was able to use its immense polit­i­cal clout — mas­sive cam­paign con­tri­bu­tions, lob­by­ists, and threats of clos­ing down mines — to mar­gin­al­ize com­mu­ni­ty oppo­si­tion, crush labor orga­niz­ing efforts, and intim­i­date con­sci­en­tious reg­u­la­tors. The McA­teer report explains how such pow­er is exert­ed in West Virginia:
While the chain of com­mand for the fed­er­al Mine Safe­ty and Health Admin­is­tra­tion extends away from West Vir­ginia toward the nation's cap­i­tal, the chain of com­mand for West Vir­ginia state inspec­tors leads direct­ly into the governor's office. A mine oper­a­tor who is unhap­py with an inspector's actions has only to pick up the phone and call any one of a num­ber of state offi­cials or the governor.
MASSEY BUYS A SUPREME COURT
Not even the sup­pos­ed­ly impar­tial courts were immune from Massey's reach. After the West Vir­ginia State Supreme Court in 2004 ruled against Massey in a $50 mil­lion judg­ment for dri­ving the Caper­ton Coal Co. out of busi­ness, Blanken­ship struck back:
In that year's gen­er­al elec­tion, Blanken­ship spent more than $3 mil­lion of his own mon­ey to unseat State Supreme Court Jus­tice War­ren McGraw and replace him with a judge more sym­pa­thet­ic to Massey's interests.

Through the polit­i­cal action group, ​"And for the Sake of the Kids," Blanken­ship financed a media cam­paign that por­trayed the pro­gres­sive McGraw as a dan­ger­ous rad­i­cal who was soft on sex offenders.
The defeat of McGraw gave Blanken­ship two close allies (one of whom he was lat­er pho­tographed with in 2006 while vaca­tion­ing on the French Riv­iera) on the Supreme Court, and the $50 mil­lion judg­ment against Massey was overturned.
Oper­at­ing with impuni­ty, with state and fed­er­al fines mere­ly an irk­some cause of doing busi­ness, Massey pro­ceed­ed to ignore basic safe­ty pre­cau­tions — prop­er ven­ti­la­tion, pre­vent­ing a build-up of high­ly-explo­sive coal dust, main­tain­ing acces­si­ble safe­ty cham­bers, and numer­ous oth­er steps.
The result was that a rou­tine flare-up of methane gas turned into a mas­sive explo­sion and infer­no spread­ing through­out the sprawl­ing, two-mile long mine:
Small methane igni­tions do not have to turn into major explo­sions if mine oper­a­tors adhere to basic safe­ty mea­sures, such as main­tain­ing ade­quate ven­ti­la­tion sys­tems, remov­ing explo­sive coal dust from min­ing oper­a­tions, spread­ing required amounts of rock dust and ensur­ing that water sprays on min­ing equip­ment are kept in good repair and func­tion properly.

Because these basic safe­ty sys­tems failed at [the Upper Big Branch mine], a minor flare-up of methane led to the nation's worst coal min­ing dis­as­ter in 40 years.
One year lat­er, Massey has been tak­en over by a com­pa­ny called Alpha Nat­ur­al Resources and the light­ning-rod fig­ure of Don Blanken­ship is gone. But strong new mine-safe­ty leg­is­la­tion remains stalled by Repub­li­cans, per­haps requir­ing anoth­er hor­rif­ic dis­as­ter before it can pass.
The fed­er­al Mine Safe­ty Agency has tough­ened its inspec­tions and enforce­ment, while mine­own­ers remain resis­tant to any­thing inter­fer­ing with the steady stream of profits.
Still, it remains to be seen if the Oba­ma Admin­is­tra­tion and West Vir­ginia offi­cials are will­ing to file crim­i­nal charges against almost-dei­fied ​"job cre­ators" like Don Blanken­ship who reck­less­ly and know­ing­ly sac­ri­ficed min­er safe­ty to max­i­miz­ing profit.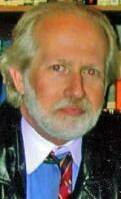 Roger Bybee

is a Mil­wau­kee-based free­lance writer and Uni­ver­si­ty of Illi­nois vis­it­ing pro­fes­sor in Labor Edu­ca­tion.Roger's work has appeared in numer­ous nation­al pub­li­ca­tions, includ­ing

Z

mag­a­zine,

Dol­lars

&

Sense, The Pro­gres­sive, Pro­gres­sive Pop­ulist, Huff­in­g­ton Post, The Amer­i­can Prospect, Yes!

and

For­eign Pol­i­cy in Focus

.More of his work can be found at

zcom​mu​ni​ca​tions​.org/​z​s​p​a​c​e​/​r​o​g​e​r​d​bybee

.