NFL Scores Big With Tax-Exempt Status
How football symbolizes economic unfairness in America.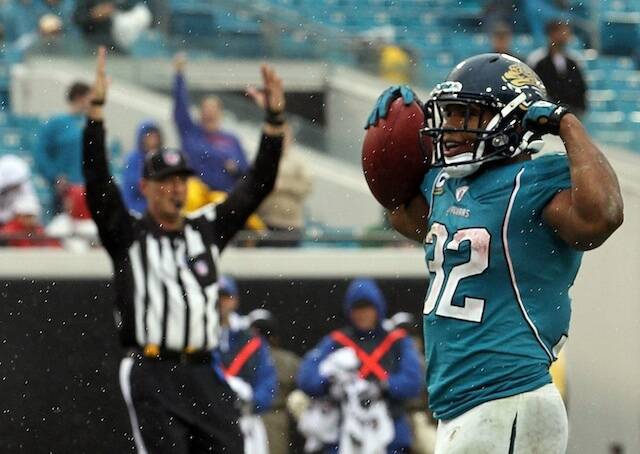 Sports metaphors are the world's uni­ver­sal ver­nac­u­lar because the games we play can be such easy-to-under­stand sym­bols of soci­ety's larg­er con­flicts. In sports-obsessed Amer­i­ca, our foot­ball clich­es are par­tic­u­lar­ly sacro­sanct — we use them to describe every­thing from rhetor­i­cal fights in pol­i­tics to phys­i­cal fights in wars. So it is quite con­ve­nient that pro­fes­sion­al foot­ball now epit­o­mizes one of the coun­try's biggest prob­lems of all: our gov­ern­men­t's unfair eco­nom­ic policies.
If the story of special tax status and profligate tax subsidies sounds familiar, that's because it is the same tale that we've heard countless times in this new Gilded Age. It is the tale of yet another set of politically connected plutocrats getting bailed out while ordinary citizens suffer through a weak economy.
This is the log­i­cal take­away from a series of recent rev­e­la­tions about the Nation­al Foot­ball League's unfair­ly priv­i­leged sta­tus under the law. Mind you, the league's whop­ping $9.5 bil­lion in annu­al rev­enue is not, unto itself, proof that things are unfair. What's unfair is a tax code that per­mits the league to simul­ta­ne­ous­ly rake in that cash, enjoy tax-exempt sta­tus and prof­it from ongo­ing pub­lic subsidies.
How, you ask, is a mega­cor­po­ra­tion like the NFL a tax-exempt orga­ni­za­tion? Busi­ness­week reports that thanks to loop­holes in fed­er­al law, the orga­ni­za­tion is cat­e­go­rized as a 501(c)(6) like ​"cham­bers of com­merce, trade groups, real estate boards, and a hand­ful of oth­er sports leagues." The mag­a­zine notes that ​"this is a bit like McDonald's call­ing itself a trade asso­ci­a­tion pro­mot­ing the inter­ests of its 14,000 U.S. restau­rants" only ​"the NFL dis­trib­utes all its rev­enue back to the teams — after cov­er­ing expens­es such as rent, offi­ci­at­ing crews, and Com­mis­sion­er Roger Goodell's $30 mil­lion salary."
At the same time, states and cities are giv­ing the league hun­dreds of mil­lions of dol­lars in the form of sta­di­um sub­si­dies. In his recent must-read arti­cle on the scam, The Atlantic​'s Gregg East­er­brook cites Har­vard Uni­ver­si­ty data show­ing that ​"70 per­cent of the cap­i­tal cost of NFL sta­di­ums has been pro­vid­ed by tax­pay­ers, not NFL own­ers." The report also shows that ​"many cities, coun­ties, and states also pay the sta­di­ums' ongo­ing costs, by pro­vid­ing pow­er, sew­er ser­vices, oth­er infra­struc­ture, and sta­di­um improvements."
Incred­i­bly, these expen­di­tures con­tin­ue even as states face crush­ing bud­get short­falls. As just one exam­ple, East­er­brook points out that ​"the Min­neso­ta leg­is­la­ture, fac­ing a $1.1 bil­lion bud­get deficit, extract­ed $506 mil­lion from tax­pay­ers as a gift" to the Vikings for their new stadium.
If the sto­ry of spe­cial tax sta­tus and prof­li­gate tax sub­si­dies sounds famil­iar, that's because it is the same tale that we've heard count­less times in this new Gild­ed Age. It is the tale of yet anoth­er set of polit­i­cal­ly con­nect­ed plu­to­crats get­ting bailed out while ordi­nary cit­i­zens suf­fer through a weak econ­o­my. Only in this iter­a­tion of the tale, it isn't some face­less cor­po­ra­tion that ben­e­fits — it is Amer­i­ca's most idol­ized sports league that gets to shroud the largesse in home­town foot­ball jerseys.
The good news is that at least one leg­is­la­tor is try­ing to right some of these wrongs — and, unfor­tu­nate­ly for the NFL, it is not a law­mak­er who can be deemed a social­ist and then mar­gin­al­ized. Instead, it is arch­con­ser­v­a­tive Okla­homa Repub­li­can Sen. Tom Coburn who is propos­ing the PRO Sports Act to pre­vent pro­fes­sion­al sports leagues that make over $10 mil­lion a year from being rec­og­nized as tax-exempt organizations.
Cast­ing his leg­is­la­tion as an attack on tax loop­holes that inten­si­fy eco­nom­ic inequal­i­ty, Coburn says: ​"Work­ing Amer­i­cans are pay­ing arti­fi­cial­ly high (tax) rates in order to sub­si­dize spe­cial breaks for sports leagues — that's hard­ly fair."
The Okla­homa law­mak­er is exact­ly right to frame his cru­sade this way. When the tax code extends spe­cial exemp­tions and sub­si­dies to the rich­est cor­po­ra­tions and CEOs, the rest of us have to come up with the lost mon­ey. Con­se­quent­ly, the econ­o­my tilts even fur­ther in favor of the already wealthy.
Amer­i­ca may love foot­ball, but that's far too high a price to pay for a game.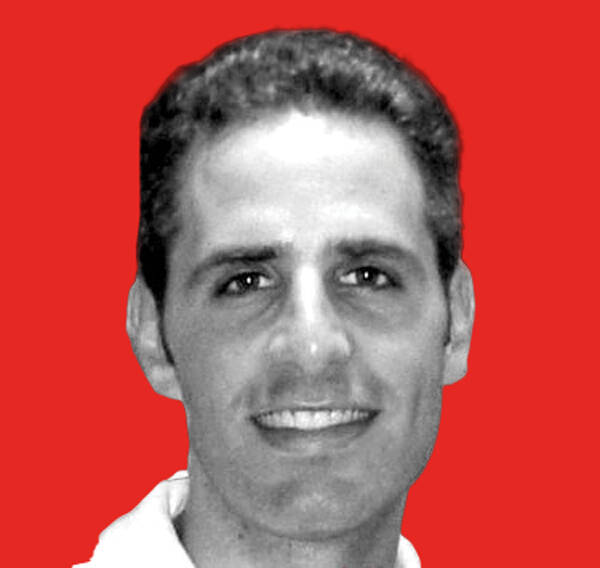 David Siro­ta
is an award­win­ning inves­tiga­tive jour­nal­ist and an
In These Times
senior edi­tor. He served as speech writer for Bernie Sanders'
2020
cam­paign. Fol­low him on Twit­ter @davidsirota.