How Obamacare Could Flatline
Employers are doing their best to exploit loopholes in the ACA, and that's just one of many perils.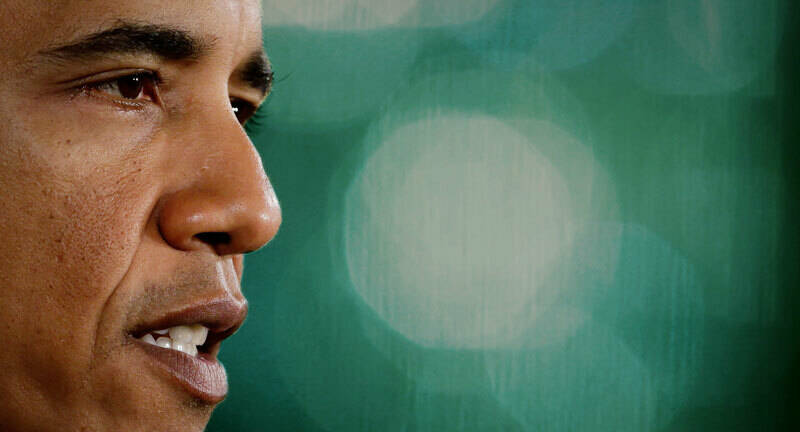 Since it was signed into law in 2010, the Patient Pro­tec­tion and Afford­able Care Act (ACA) has sur­vived a con­sti­tu­tion­al chal­lenge before the Supreme Court and 37 attempts by con­gres­sion­al Repub­li­cans to kill it. Now, as the dead­line for imple­men­ta­tion of the leg­is­la­tion looms, ​"Oba­macare" faces anoth­er hur­dle: mak­ing the ambi­tious, byzan­tine plan actu­al­ly work.
By Octo­ber 1, the Oba­ma admin­is­tra­tion must have the peo­ple and pro­ce­dures in place to admin­is­ter the vast new pro­gram man­dat­ed by the ACA. That could turn into a ​"train wreck," warns Sen. Max Bau­cus (D‑Mont.) — who, as chair of one of the com­mit­tees writ­ing the leg­is­la­tion, made a wreck hard to avoid. The plan then needs to sign up as many of the 49 mil­lion unin­sured Amer­i­cans as quick­ly as pos­si­ble, espe­cial­ly the young and healthy, to make the new sys­tem finan­cial­ly viable.
Even if the agen­cies involved clear the ini­tial hur­dle of enroll­ment, a host of oth­er prob­lems loom. Fun­da­men­tal­ly, the ACA could fall short of its goal of pro­vid­ing bet­ter and more afford­able health­care for most Amer­i­cans. And at the same time that the new plan pro­vides insur­ance for mil­lions of unin­sured Amer­i­cans, for many oth­ers its imple­men­ta­tion could spell trou­ble: slashed work hours, a pro­lif­er­a­tion of bur­den­some insur­ance plans with expen­sive deductibles, and the dis­so­lu­tion of the mul­ti-employ­er health plans that pro­vide sta­ble insur­ance to many union members.
Obsta­cles to Obamacare's suc­cess­ful launch stem from five sources: how Con­gress wrote the law, con­tin­ued Repub­li­can sab­o­tage attempts, employ­ers using the law's pro­vi­sions to cut costs (and hurt work­ers), the reg­u­la­tions the fed­er­al gov­ern­ment is writ­ing to imple­ment it, and con­ces­sions the admin­is­tra­tion made to oppo­nents. Repub­li­cans have stri­dent­ly opposed Oba­macare, and employ­ers have focused on max­i­miz­ing their own advan­tage, but even some stal­wart defend­ers — espe­cial­ly labor unions — are now crit­i­ciz­ing the imple­men­ta­tion of the ACA as falling far short of its lim­it­ed promise.
Holes in the safe­ty net
The effort to string togeth­er a health­care pro­gram around exist­ing insur­ance cov­er­age has result­ed in a safe­ty net full of gap­ing holes. The ACA could have pro­vid­ed much bet­ter insur­ance if it had includ­ed a pub­lic option, as pro­gres­sives advo­cat­ed. Even so, many of the glitch­es in the law could be fixed under nor­mal polit­i­cal cir­cum­stances, but today Democ­rats do not dare intro­duce revi­sions when most Repub­li­cans would seize any oppor­tu­ni­ty to kill the ACA.
Con­sid­er how the law deals with affordability.
The ACA requires busi­ness­es with 50 or more employ­ees to offer ​"afford­able" insur­ance to any­one work­ing 30 or more hours per week — which must cost no more than 9.5 per­cent of the worker's house­hold income. In addi­tion, busi­ness­es must also pro­vide insur­ance for depen­dents, though poten­tial­ly at an addi­tion­al cost to the employee.
Employ­ers who fail to pro­vide any insur­ance will have to pay a fine of $2,000 a year for each qual­i­fied employ­ee (beyond the first 30). If they pro­vide insur­ance that is not ​"afford­able," they pay a fine of $3,000 a year for each employ­ee who then obtains sub­si­dized insur­ance from the exchange. (Under the ACA, work­ers who decline their employer's pol­i­cy as unaf­ford­able must buy oth­er insur­ance or pay a penalty.)
The prob­lem is the def­i­n­i­tion of ​"afford­able." A medi­an mid­dle-class fam­i­ly of four with pri­vate insur­ance earns about $81,000 a year and spends 9 per­cent of its income on pre­mi­ums, co-pays and deductibles, accord­ing to the White House Task Force on Mid­dle-Class Work­ing Fam­i­lies. This means that, under the ACA, a worker's pol­i­cy could be deemed afford­able despite cost­ing more than her cur­rent fam­i­ly policy.
More insid­i­ous­ly, the 9.5 per­cent thresh­old applies only to the price of the indi­vid­ual worker's insur­ance. Insur­ing chil­dren or oth­er depen­dents could raise the cost far beyond 9.5 per­cent. This would make the so-called afford­able plan unten­able for some fam­i­lies. And that could become a big prob­lem. If the work­er rejects this plan as too expen­sive, he will be inel­i­gi­ble for the sub­si­dies for children's insur­ance through the new ACA state insur­ance mar­ket­places. (Some chil­dren in poor fam­i­lies might get insur­ance through the exist­ing state Children's Health Insur­ance Pro­grams, even if their par­ents opt out of their employ­ers' plans.)
Sim­i­lar­ly com­pli­cat­ed rules apply to spous­es, but that sto­ry starts dif­fer­ent­ly: Employ­ers do not have to offer spousal insur­ance, but if they do, the spouse can­not receive sub­si­dized insur­ance on the state marketplace.
The net effect? With the ACA, a fam­i­ly of mod­est means could gain, on paper, afford­able access to health insur­ance, yet be unable to afford it.
Polit­i­cal sabotage
Even with the ACA's short­com­ings, if it is imple­ment­ed as writ­ten, mil­lions of peo­ple with­out health insur­ance — from those with low to mod­er­ate incomes who can't afford insur­ance to oth­ers with pre-exist­ing ill­ness­es that insur­ance com­pa­nies will not cov­er — would stand to gain more afford­able health­care. But con­tin­ued Repub­li­can efforts to sab­o­tage the law, large­ly for polit­i­cal pur­pos­es, will great­ly nar­row the ACA's benefits.
The ACA will expand Med­ic­aid to cov­er all indi­vid­u­als and fam­i­lies with incomes up to 138 per­cent of the pover­ty line. That could cov­er 21.3 mil­lion U.S. cit­i­zens who now lack insur­ance. (Adjust­ing for the poor­er health of its clients, Med­ic­aid is more effi­cient and com­pre­hen­sive than pri­vate alter­na­tives, accord­ing to the Urban Insti­tute.) But Repub­li­cans who want the ACA to fail have seized upon a Supreme Court rul­ing that allows states to opt out of this expan­sion of Medicaid.
In a spite­ful act that Steve Kreis­berg, a health expert with the pub­lic employ­ee union AFSCME, calls ​"pure polit­i­cal the­ater," gov­er­nors or leg­is­la­tures in some 20 states are like­ly to block this expan­sion for as many as 9 mil­lion needy Amer­i­cans. And they are doing so even though the fed­er­al gov­ern­ment has agreed to pay the full cost for the first three years and a grad­u­al­ly declin­ing share there­after, lev­el­ing off at 90 per­cent in 2020.
After fail­ing to push for the ACA to include a Medicare-like pub­lic option (let alone con­sid­er a more ratio­nal sin­gle-pay­er solu­tion), the Oba­ma admin­is­tra­tion con­tin­ues to retreat on the pub­lic role of health insur­ance. It recent­ly allowed Arkansas to pri­va­tize the oper­a­tion of its expand­ed Med­ic­aid. In a sim­i­lar retreat, unre­lat­ed to the ACA, the admin­is­tra­tion increased its sub­si­dies to give a $71.5 bil­lion wind­fall over a decade to the for-prof­it Medicare Advan­tage plans, even though can­di­date Oba­ma pledged to cut these sub­si­dies as waste­ful spending.
Employ­er loopholes
Ever since union col­lec­tive bar­gain­ing dur­ing and after World War II made employ­ers the pri­ma­ry providers of health insur­ance in the Unit­ed States, busi­ness­es have been of two minds about their role. Some think good ben­e­fit plans help to retain excel­lent employ­ees, but most want to min­i­mize or elim­i­nate the cost of employ­ee health insur­ance. And, under the ACA, many ana­lysts expect some busi­ness­es to drop the insur­ance they now offer and sim­ply pay a fine if that proves cheaper.
Small busi­ness­es (with few­er than 50 employ­ees), as well as qual­i­fied indi­vid­u­als, can buy insur­ance through the ACA man­dat­ed exchanges and receive sub­si­dies. If employ­ers paid work­ers high­er wages in place of pro­vid­ing insur­ance (an unlike­ly sce­nario), some of those work­ers might even fare bet­ter buy­ing the sub­si­dized insurance.
But it appears cer­tain there will be employ­ers who both exploit quirks of the law and con­tin­ue their exist­ing strat­e­gy of shift­ing the cost of health­care to their employ­ees (or the pub­lic) when­ev­er possible.
Employ­ers have sev­er­al ways to game the sys­tem set up by the ACA. First, if pay­ing the fed­er­al gov­ern­ment fine costs less than pay­ing for employ­ee insur­ance, cor­po­ra­tions may opt to pay the penal­ty instead of pro­vide insur­ance. Although only 5.4 per­cent of employ­ers took the penal­ty option in 2011 instead of offer­ing employ­ees insur­ance under Mass­a­chu­setts' ​"Rom­n­ey­care," the mod­el for the ACA, the polit­i­cal cli­mate in the state is more sup­port­ive of near-uni­ver­sal health insur­ance than in most states. Rom­n­ey­care, after all, was based on con­ser­v­a­tive pro­pos­als and intro­duced by a finance-sec­tor exec­u­tive-turned-politi­cian. Mod​ern​Health​Care​.com report­ed in Feb­ru­ary that, accord­ing to a sur­vey, only 6 per­cent of a group of large to mod­er­ate-sized cor­po­ra­tions said they planned to stop pro­vid­ing insur­ance over the next three to five years (and pre­sum­ably pay the penal­ty). But if some busi­ness­es gain an advan­tage by drop­ping insur­ance, their com­peti­tors are like­ly to quick­ly follow.
Sec­ond, many employ­ers — such as the Regal Enter­tain­ment Group movie the­aters, Sut­ter Hos­pi­tals, the city of Long Beach, Calif., and the gov­ern­ment of Vir­ginia—have already tak­en steps to restrict some employ­ees to few­er than 30 hours a week to avoid offer­ing ACA-man­dat­ed insur­ance for full- and three-quar­ter-time employ­ees. The Berke­ley Cen­ter for Labor Research and Edu­ca­tion projects that indus­tries employ­ing work­ers at slight­ly more than 30 hours a week are most like­ly to cut hours. These indus­tries include restau­rants, accom­mo­da­tions, nurs­ing homes, build­ing ser­vices, retail, health­care and var­ied ser­vices. Most of the 2.3 mil­lion work­ers who the cen­ter esti­mates will suf­fer cut­backs in hours also earn low wages.
But it is col­leges and uni­ver­si­ties that have so far clamped down most aggres­sive­ly, focus­ing on the ill-paid adjuncts who teach rough­ly half of all high­er edu­ca­tion class­es nation­al­ly. Lind­sey Hewitt, an adjunct lec­tur­er at Oak­ton (Illi­nois) Com­mu­ni­ty Col­lege, esti­mates she could lose half her mod­est income if Oak­ton pur­sues its plan to reduce her course load to the equiv­a­lent of few­er than 30 hours a week. In Feb­ru­ary, admin­is­tra­tors told depart­ment chairs that they should restrict adjuncts to teach­ing two class­es next fall (half of what many pre­vi­ous­ly taught).
Both adjuncts and full-time fac­ul­ty — each of whom is orga­nized in sep­a­rate Nation­al Edu­ca­tion Asso­ci­a­tion locals—fought back at col­lege gov­er­nance meet­ings, and the admin­is­tra­tion and unions reached a ten­ta­tive com­pro­mise to cre­ate a new cat­e­go­ry of adjuncts eli­gi­ble for both longer hours and insur­ance. But many adjuncts will still end up with nei­ther. ​"The whole patch­work was put togeth­er to use extreme­ly low-paid labor and trans­fer costs to indi­vid­u­als and the pub­lic," says Hol­lace Graff, co-chair of human­i­ties and phi­los­o­phy at Oakton.
Now protests are erupt­ing across the coun­try, reports long-time con­tin­gent fac­ul­ty orga­niz­er Joe Berry, led by the var­i­ous teacher unions and the broad-based New Fac­ul­ty Move­ment (see ​"Mad Professors").
Many big pri­vate employ­ers appear poised to restrict work hours as well — if there's no back­lash. In response to hos­tile pub­lic­i­ty, Dar­d­en Cor­po­ra­tion, oper­a­tor of the Olive Gar­den and Red Lob­ster restau­rants, has (for now) backed off from its plan to lim­it hours, but oth­er com­pa­nies are like­ly to endure crit­i­cism or act surreptitiously.
​"Nobody wants to be the first employ­er to do it, but every­body wants to be sec­ond," says Ida Hel­lan­der, direc­tor of Physi­cians for a Nation­al Health Pro­gram.
Employers will be tempted to use ACA guidelines as an excuse to shift as much as 30 percent of current healthcare insurance costs from the company to the employee.
Duck­ing costs
As the costs of health­care and insur­ance have risen, employ­ers have shift­ed more of the bur­den to their employ­ees, who now pay high­er shares of insur­ance pre­mi­ums, co-pays and deductibles, and receive reduced cov­er­age. Some cor­po­ra­tions, such as Wal-Mart, rather than offer afford­able insur­ance, have encour­aged their low-wage employ­ees to rely on Med­ic­aid and oth­er pub­licly sub­si­dized programs.
​"The essen­tial trend of cost-shift­ing to work­ers is exac­er­bat­ed by the ACA," says Nation­al Nurs­es Unit­ed direc­tor of pub­lic pol­i­cy Michael Lighty. For exam­ple, the famous ​"Cadil­lac tax" on high-priced insur­ance plans will help finance the new leg­is­la­tion, but accord­ing to the Con­gres­sion­al Bud­get Office, it pri­mar­i­ly shifts costs to employ­ees. And con­trary to advo­cates of free-mar­ket health­care, dump­ing more expens­es on indi­vid­u­als will not make health­care more effi­cient and cer­tain­ly will not improve health.
More impor­tant­ly, the ACA sets up four tiers of cov­er­age — bronze, sil­ver, gold and plat­inum — that would pay for, respec­tive­ly, 60, 70, 80 and 90 per­cent of antic­i­pat­ed health­care costs. Employ­ers must pro­vide at least the bronze-lev­el insur­ance, which cov­ers 60percentofexpenses.Meanwhile,the sil­ver, 70-per­cent pol­i­cy serves as the bench­mark for defin­ing how much of a sub­sidy peo­ple will receive for obtain­ing insur­ance on the exchange.
Today, the aver­age pol­i­cy cov­ers 82 per­cent of costs, while the best union plans cov­er 90 per­cent. Employ­ers will be tempt­ed to take ACA guide­lines as effec­tive­ly mak­ing the bronze or, at best, sil­ver poli­cies the new insur­ance stan­dard. That alone could shift as much as 30 per­cent of cur­rent health­care costs from insur­ance com­pa­nies to indi­vid­u­als, poten­tial­ly caus­ing a polit­i­cal revolt among those so affected.
Late in nego­ti­a­tions over the text of the bill, Repub­li­cans insist­ed that all exchanges offer a high-deductible plan, some­times known as a cat­a­stroph­ic plan or con­sumer-direct­ed health plan. Employ­ers like this option because it's cheap. Younger, health­i­er or wealth­i­er employ­ees may go for it because such plans typ­i­cal­ly pro­vide a Health Sav­ings Account that grows in val­ue if the insured per­son needs lit­tle health­care. Last year, 70 per­cent of major employ­ers sur­veyed offered a high-deductible alter­na­tive, accord­ing to con­sul­tants Tow­ers Wat­son and the Nation­al Busi­ness Group on Health, and 20 per­cent said they would offer it alone this year. Advo­cates say the high-deductible plans turn peo­ple into care­ful con­sumers, putting mar­kets to work to improve health while cut­ting costs.
But a large body of research, includ­ing recent stud­ies by the UCLA Cen­ter for Health Pol­i­cy Research and by Eco­nom­ic Pol­i­cy Insti­tute econ­o­mist Elise Gould, chal­lenges those claims. High upfront costs, typ­i­cal­ly for the first $3,000 in med­ical expens­es, make peo­ple delay or avoid need­ed treat­ment. Often peo­ple do not even take advan­tage of free pre­ven­tive mea­sures or tests, since they may not real­ize the pro­ce­dures cost noth­ing or fear the expense of treat­ing a con­di­tion that a test might reveal.
Delayed treat­ment caus­es more health prob­lems and finan­cial risk lat­er on. Ulti­mate­ly, such plans do not save mon­ey for the health­care sys­tem or improve health. Even worse, high-deductible plans impose a dis­pro­por­tion­ate bur­den on poor­er patients, for whom the upfront, out-of-pock­et expens­es pose the great­est chal­lenge. What's more, care of the 5 per­cent of the pop­u­la­tion who are very sick con­sumes half the nation's health spend­ing, and most of that huge expense occurs long after the patient has paid his high deductible charge.
Ear­li­er this year, Prov­i­dence Health & Ser­vices, a non­prof­it hos­pi­tal and health­care sys­tem in five north­west­ern states, began impos­ing a high-deductible plan on its employ­ees. More than 700 work­ers in Olympia, Wash., mem­bers of SEIU Health­care 1199NW, went on strike for five days in March and filed unfair labor prac­tice charges against Prov­i­dence for try­ing to change the con­tract with­out negotiations.
Under the new high-deductible pol­i­cy, Prov­i­dence house­keep­er Deb­o­rah Tip­ton says that she can't get the ultra­sound scans she needs after thy­roid can­cer surgery. ​"I haven't gone to a doc­tor," she says. ​"I can't afford it. I can't even imag­ine how much an ultra­sound would cost, and I don't want to go. There will just be a big bill I can't afford. I lit­er­al­ly live pay­check to pay­check. They say [the new insur­ance] is afford­able, and I say, ​'If I had your salary, it might be affordable.' "
Labor woes
Most unions backed Pres­i­dent Obama's health reform, even though it meant defer­ring key mat­ters like labor law reform. So Kin­sey Robin­son, pres­i­dent of the small — 25,000-member—Unit­ed Union of Roofers, Water­proofers and Allied Work­ers raised eye­brows in April when he called for reform or repeal of the ACA. Then in May, oth­er union lead­ers, includ­ing Unit­ed Food and Com­mer­cial Work­ers (UFCW) Pres­i­dent Joseph Hansen and UNITE HERE Pres­i­dent D. Tay­lor, pub­licly expressed the crit­i­cisms that union offi­cials have grum­bled about pri­vate­ly for months.
Beyond the con­cern of Hansen, Tay­lor and oth­ers that employ­ers will cut work­ers' hours to evade their insur­ance respon­si­bil­i­ties, union lead­ers are espe­cial­ly unhap­py with how the ACA has dealt with the health insur­ance pro­grams known as mul­ti-employ­er — or Taft-Hart­ley — funds. The 1947 Taft-Hart­ley law autho­riz­ing these funds aimed to help high­ly mobile or cycli­cal work­ers who might move among small union­ized firms in indus­tries such as con­struc­tion, hotels and truck­ing. Joint­ly man­aged by unions and busi­ness­es, the funds pro­vide insur­ance tai­lored to the needs of near­ly 26 mil­lion par­tic­i­pants. Many funds com­bine active, injured, unem­ployed and retired work­ers from the indus­try. The funds enable work­ers to avoid ​"churn­ing" through chang­ing insur­ance arrange­ments in unsta­ble indus­tries — the very prob­lem that will plague many work­ers under the ACA's tan­gled rules and diverse qual­i­fy­ing thresholds.
Despite Obama's pledge that any­one could keep exist­ing insur­ance, the funds feel threat­ened by the ACA, and the unions warn that their mem­bers may not be able to keep the insur­ance they now have and like.
Under reg­u­la­tions the admin­is­tra­tion has writ­ten, the non­prof­it mul­ti-employ­er funds will be pro­hib­it­ed from pur­chas­ing sub­si­dized insur­ance through the exchanges. They will also pay a tax on each pol­i­cy to help pay for the sub­si­dies offered on the exchange. How­ev­er, indi­vid­u­als or small for-prof­it busi­ness­es, espe­cial­ly from low­er-wage occu­pa­tions, could buy sub­si­dized insur­ance through the new mar­ket­places. By obtain­ing insur­ance more cheap­ly than the mul­ti-employ­er plans can (thanks to Oba­macare), non-union busi­ness­es would gain a com­pet­i­tive edge over union­ized firms — and union­ized busi­ness­es or indi­vid­ual work­ers would have incen­tives to leave the fund and obtain insur­ance. So the union los­es one of the main ben­e­fits it offers mem­bers, and work­ers lose a steady source of high-qual­i­ty insur­ance when their employ­ment is uneven.
Although the ACA includes noth­ing that pro­tects the mul­ti-employ­er funds, unions and fund rep­re­sen­ta­tives argue that these funds should count as a ​"qual­i­fied health plan" and be allowed to pur­chase sub­si­dized insur­ance in the state mar­ket­places. So far the Oba­ma administration's fed­er­al rule mak­ers have reject­ed the funds' argu­ment. For its part, the AFL-CIO has refused to make any pub­lic com­ment on such prob­lems, reflect­ing the polit­i­cal sen­si­tiv­i­ty of White House allies levy­ing crit­i­cism of Oba­macare, no mat­ter how legit­i­mate. Increas­ing­ly, these issues will com­pli­cate col­lec­tive bar­gain­ing, as they did in UFCW nego­ti­a­tions with the Stop & Shop gro­cery chain in the North­east this spring over con­tin­u­a­tion of insur­ance for many of the chain's thou­sands of part-time work­ers. In the end, the con­tract pro­vid­ed a large frac­tion of the part-timers con­tin­ued insur­ance under the tra­di­tion­al Taft-Hart­ley plan, but it left many to find cov­er­age under ACA provisions.
The ACA has also com­pli­cat­ed UFCW's ongo­ing nego­ti­a­tions in Indi­anapo­lis and Cincin­nati with Kroger, whose CEO David Dil­lon told the Finan­cial Times that the com­pa­ny might drop insur­ance for full-time work­ers — now pro­vid­ed through a Taft-Hart­ley fund — if it costs much more than the cost of a fed­er­al fine. In addi­tion to restrict­ing hours of part-time work­ers, cor­po­rate bar­gain­ers have also talked about drop­ping spousal insurance.
In anoth­er twist, some unions may also find that large blocs of their mem­bers, espe­cial­ly those earn­ing low wages, may pay less for insur­ance through the state mar­ket­places than through their exist­ing union contract.
The polit­i­cal fallout
Unions and pro­gres­sives have a tricky line to walk over how much to defend Oba­macare for its good inten­tions and accom­plish­ments ver­sus how strong­ly to crit­i­cize its short­com­ings in pur­suit of robust, pub­lic social insur­ance. In the short run, any crit­i­cism of the ACA will feed into the cur­rent par­ti­san show­down. The prob­lems with imple­men­ta­tion will undoubt­ed­ly become poten­tial polit­i­cal chits for Repub­li­cans to cash in upcom­ing nation­al elec­tions. Repub­li­cans hope to guar­an­tee their vic­to­ry by run­ning against Oba­macare and by block­ing Democ­rats at every turn from deliv­er­ing on their promis­es to reform health­care. If Repub­li­cans win, their health­care alter­na­tive is the repeal of the ACA, fol­lowed by poli­cies that weak­en even pre-Oba­ma pro­tec­tions, such as turn­ing Med­ic­aid into block grants to states and pro­mot­ing indi­vid­ual high-deductible insurance.
But the Repub­li­can cal­cu­la­tion may be off the mark. Though the roll­out of the ACA presents poten­tial prob­lems and polls show luke­warm sup­port for Oba­macare, out­right repeal is not pop­u­lar. A major­i­ty of Amer­i­cans do like some of the more straight­for­ward ACA pro­vi­sions, such as offer­ing birth con­trol and oth­er pre­ven­tive care at no cost, let­ting chil­dren up to 26 years old be includ­ed on their par­ents' insur­ance poli­cies, ban­ning dis­crim­i­na­tion on the basis of pre-exist­ing con­di­tions, cap­ping annu­al out-of-pock­et costs, and pro­hibit­ing insur­ance com­pa­nies from set­ting either annu­al or life­time lim­its on pay­ments for med­ical care.
And despite the crit­i­cism — war­rant­ed and not — Oba­macare will help mil­lions of Amer­i­cans, insured and unin­sured, and par­tic­u­lar­ly low-wage work­ers — many of whom now can't afford health insur­ance even when it is offered. By requir­ing employ­ers to offer afford­able insur­ance to most of the work­force, the ACA will expand access to health­care and some­what lev­el the play­ing field among busi­ness­es, elim­i­nat­ing much of a cost-cut­ting incen­tive to not pro­vide any insur­ance. That should help unions stay com­pet­i­tive while offer­ing good ben­e­fits — with the impor­tant excep­tion of the exist­ing mul­ti-employ­er plans described above. The ACA also cre­ates a safe­ty net for work­ers who lose work or are employed cyclically.
The com­plex mix of the ACA's accom­plish­ments and flaws guar­an­tees that polit­i­cal fights over the plan and the pro­vi­sion of health­care more gen­er­al­ly will not end soon. In con­trast to pro­grams like Social Secu­ri­ty, Medicare and Med­ic­aid — which quick­ly became bedrocks of Amer­i­can pub­lic pol­i­cy, despite the Right's dreams of undo­ing them — Oba­macare is an unsta­ble, unsus­tain­able com­pro­mise. Most like­ly, it will set the stage for moves either to the Right, with more cor­po­rate and mar­ket dom­i­na­tion and less sup­port for indi­vid­u­als, or to the Left, with a more straight­for­ward social insur­ance through a gov­ern­ment sin­gle-pay­er plan.
In the mean­time, as the ACA's prob­lems mate­ri­al­ize, the chal­lenge for the Left is to move the coun­try beyond Oba­macare. ​"The strat­e­gy of the Right is to blame [short­com­ings] on gov­ern­ment, but there will also be lots of anger towards the insur­ance indus­try," says Physi­cians for a Nation­al Health Program's Hel­lan­der. ​"The key is to be clear that the prob­lems are real, but they were cre­at­ed by pri­vate indus­try, not the gov­ern­ment." And, to tweak Ronald Reagan's max­im, gov­ern­ment in this case is the solu­tion. The solu­tion could emerge state by state, build­ing most sim­ply and effec­tive­ly into an improved, more com­pre­hen­sive ver­sion of Medicare for every­one. That may not solve all of America's health­care prob­lems, but it would be a giant and much-need­ed next step.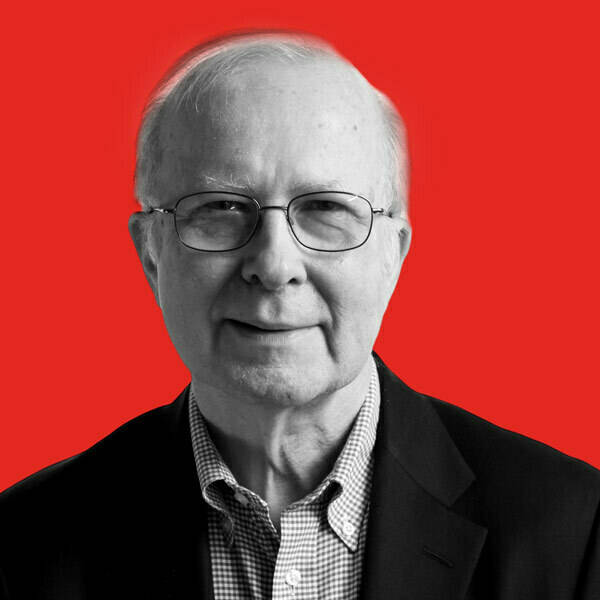 David Moberg, a senior edi­tor of In These Times, has been on the staff of the mag­a­zine since it began pub­lish­ing in 1976. Before join­ing In These Times, he com­plet­ed his work for a Ph.D. in anthro­pol­o­gy at the Uni­ver­si­ty of Chica­go and worked for Newsweek. He has received fel­low­ships from the John D. and Cather­ine T. MacArthur Foun­da­tion and the Nation Insti­tute for research on the new glob­al economy.