On Eve of Election, Britain's Labor Party Takes on Labor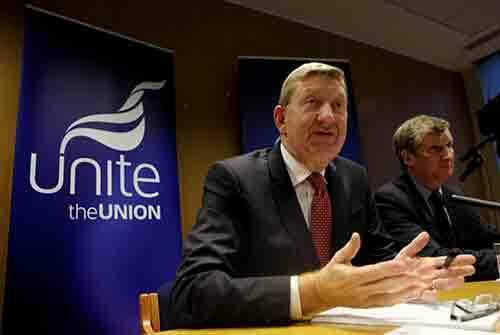 British Airways cabin crews say they will hold two weekend strikes totaling seven days later this month. Negotiations between the 12,000 crew members, represented by the British union Unite, and British Airways management broke down on Friday after management rejected the union's proposal of a 2.6% pay cut and other concessions.
The company issued a counter-proposal. Unite submitted the offer to the membership for consideration, but both sides continue to plan for a strike.
Like many airlines, British Airways is bleeding money. It is faring particularly badly right now because it depends so heavily on first- and business-class tickets to turn a profit. Cabin crews are frustrated because they are being asked to maintain luxury service while BA cuts crew sizes on long-haul flights.
As usual, when airline executives can't run their companies at a profit, workers are expected to make concessions.
The flight attendants say that management is hurting the company by ignoring their concerns. Passengers paying thousands of dollars per ticket expect extremely attentive service. If smaller crews can't meet their demands, they'll take their business elsewhere.
British Airways and Unite aren't wrangling about raises, they're trying to figure out where to cut and how deep. The airline insists that it's a matter of corporate survival to shift 3,000 employees to part-time work and cut cabin crews on long-haul flights. The union says its proposals would save just as much money.
The looming strikes have far-ranging political repercussions. Prime Minister Gordon Brown's labor government is trailing in the polls on the eve of a general election expected May 6. Unite has historically been among the most generous donors to the Labor Party.
The Prime Minister and his transport secretary Lord Adonis seem determined to pick a very public fight with Unite. In a TV interview last week, Lord Adonis denounced the strike as ​"totally unjustified." Sources told the Guardian that Brown tried unsuccessfully to intervene in the dispute with a private call to the joint secretary general of Unite. Brown reportedly struck a more conciliatory tone in that conversation, but to no avail.
When his attempts at industrial diplomacy failed, Brown lashed out against Unite publicly, saying:
I agree. It is the wrong time, it is unjustified, it is deplorable, we shouldn't have a strike. It is not in the company's interest, it is not in the workers' interest and it is certainly not in the national interest. I hope that this strike will be called off.
Picking a fight with organized labor on the eve of a general election may seem like good short-term politics for Gordon Brown. The right-wing dailies are praising Brown for finally taking a ​"hard line" against Unite. Brown is trying to avert a strike before the general election at any cost.
The more likely scenario, however, is that the strike happens anyway and the Labor Party goes into the general election having alienated a key ally. The price it pays for doing so remains to be seen.
Lindsay Beyerstein
is an award-winning investigative journalist and In These Times staff writer who writes the blog Duly Noted. Her stories have appeared in Newsweek, Salon, Slate, The Nation, Ms. Magazine, and other publications. Her photographs have been published in the Wall Street Journal and the New York Times' City Room. She also blogs at The Hillman Blog (http://​www​.hill​man​foun​da​tion​.org/​h​i​l​l​m​a​nblog), a publication of the Sidney Hillman Foundation, a non-profit that honors journalism in the public interest.