Organizing the Outsiders
Indian lawyer Ela Bhatt helps give informal workers a voice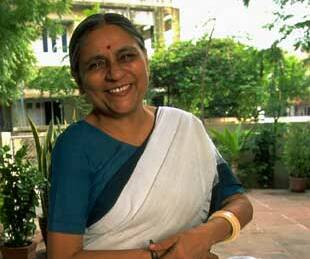 Ela Bhatt organizes the unorganized – the very unorganized.
In 1971, Bhatt was a lawyer and head of the women's wing of the Textile Labour Association, an Indian labor union, when she met a group of ​"head loaders," women who carried loads of cloth on their heads and were paid by the trip, regardless of the time or weight – and paid erratically, at best. Without a clear employer, they, like more than 90 percent of Indian laborers, were part of the ​"informal workforce," and had none of the rights granted to workers in the formal labor force.
Bhatt helped them form an organization – financed with their meager dues – that publicized their problems and pressured the merchants to treat them fairly. Word of their success spread, and other informal sector workers joined with them to form the Self-Employed Women's Association (SEWA). Now SEWA represents 700,000 workers in India, making it one of the largest organizations of workers in the country. Bhatt has since formed an international research center (Women in Informal Economy: Globalising, Organising) and two international networks of home-based workers and street vendors, with organizations in 26 countries.
"SEWA struggles to raise wages," she explained during a visit to the United States to receive the George Meany-Lane Kirkland Human Rights Award from the AFL-CIO. ​"What we try to do is identify the principal employer. Most workers don't know who their real employer is. Though he has farmed out work to contractors, we try to bring pressure on the principal employer."
As part of its campaigns, SEWA calls strikes only as a last resort. It also organizes cooperatives, which can provide alternative employment if workers are fired for organizing. ​"It's a joint action of unions and cooperatives," which now employ about 30 percent of members in SEWA's home base of Gujarat state, she said. In addition, there's a cooperative bank and other organizational arms that deal with training, housing, trade, insurance, pensions and other issues.
Members of cooperatives have ​"higher productivity, higher income, and better tools, and they are owners of their own labor," she said. ​"They have protected their jobs. They now have a direct link with the market. They have access to social security, to pensions, to insurance, to health care, to child care. And most important, the police and the contractors are not treating them in a humiliating way."
SEWA is also politically active. Bhatt once served as a presidentially appointed member of Parliament, but SEWA refuses to align with any political party, which is making its political work increasingly difficult. ​"Public life is changing," she says. ​"Whatever you do, the party wants to see that they get the benefit. Then the bureaucrats want to control the results." This year, SEWA has been campaigning for incorporating informal sector workers in India's social security system.
SEWA, which now operates with a collective leadership that includes women drawn from its working members, prides itself on being democratic. For every 100 members, there is an elected representative who participates in the council that elects an executive committee, which in turn names the top officers.
Although SEWA is part of several global labor organizations, India's formal sector labor unions don't recognize it as part of the labor movement.
But India must take its vast informal economy seriously, Bhatt argues, despite the attention lavished on its high-tech industries and international call centers. ​"If it does not invest enough in the informal sector, India will not progress," she says. ​"India must do this if it wants to be a leader in the world. Otherwise, poverty will always hold you back. When the working population remains poor, you can't bring the nation forward."
Before you go
Reader donations, many as small as just $5, are what fund the work of writers like this—and keep our content free and accessible to everyone. But when donations slow down, it puts our future reporting at risk. To get back on track, we're aiming to add 400 contributions from readers by the end of the month.

It only takes a minute to donate. Will you chip in before the deadline?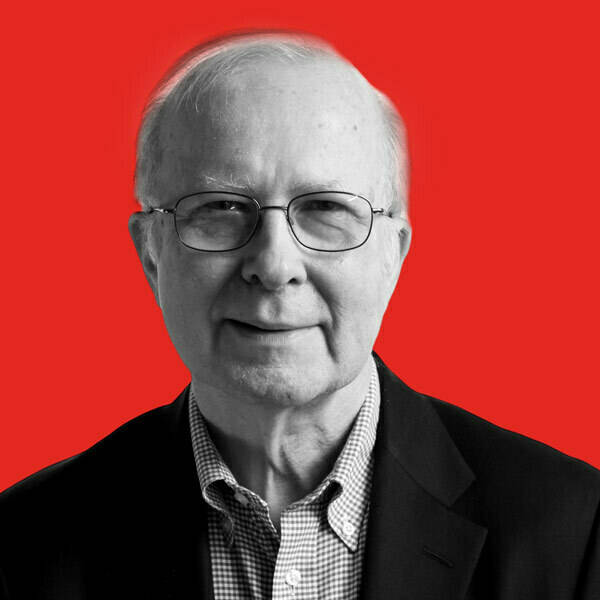 David Moberg, a senior editor of In These Times, has been on the staff of the magazine since it began publishing in 1976. Before joining In These Times, he completed his work for a Ph.D. in anthropology at the University of Chicago and worked for Newsweek. He has received fellowships from the John D. and Catherine T. MacArthur Foundation and the Nation Institute for research on the new global economy.
Deadline: Thursday
Reader donations, many as small as just $5, have kept In These Times publishing for 45 years. But when donations slow down, it puts our future reporting at risk. To get back on track, we're aiming to add 400 contributions from readers by the end of the month. Will you be one of them?