You Don't Have to Like Hillary Clinton—But Sexist Attacks On Her Supporters Are Shameful
The gendered attacks against Clinton and her supporters must come to an end.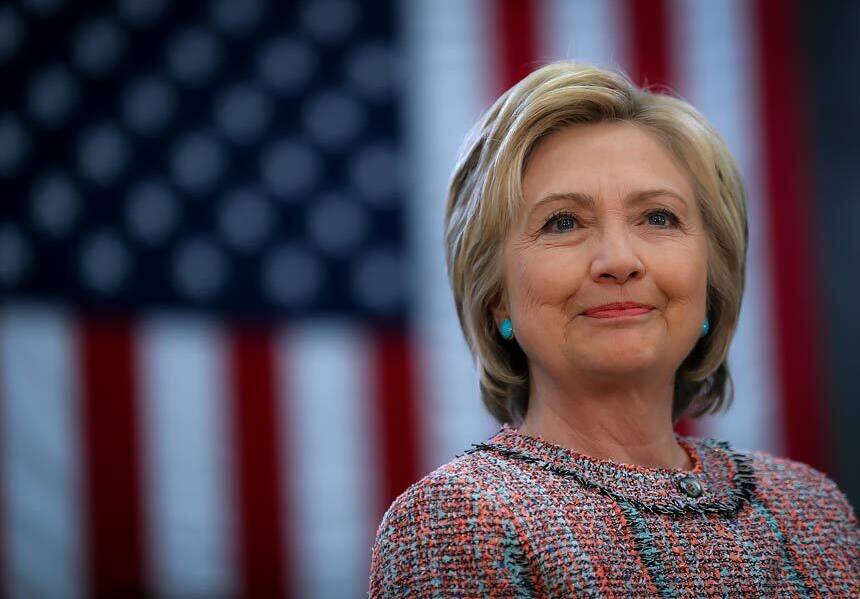 I am sit­ting here like mil­lions, so des­per­ate­ly sick of this end­less, triv­ial, vicious and scary pres­i­den­tial race and the news media's often irre­spon­si­ble cov­er­age of it. They have so much to answer for: their relent­less empha­sis on con­flict, name-call­ing and insults; their utter acqui­es­cence to Don­ald Trump's set-the-agen­da Twit­ter posts and impromp­tu phone calls; and their rep­e­ti­tion of his fact-free, often fab­ri­cat­ed asser­tions and alle­ga­tions. And Bernie Sanders has legit­i­mate crit­i­cisms of how he and his back­ers have been por­trayed. Are there real­ly legions of most­ly sex­ist ​"Bernie bros" fuel­ing his cam­paign? Dozens of writ­ers and jour­nal­ists, espe­cial­ly women, have shared the often obscene and tru­ly dis­turb­ing tweets they have got­ten in response to either neg­a­tive com­ments about Sanders or pos­i­tive ones about Clin­ton, but giv­en the mil­lions of women and old­er peo­ple who sup­port him, as well as men who are not by any stretch of the imag­i­na­tion ​"bros," the Bernie bro phe­nom­e­non seems media-inflat­ed. Did Sanders sup­port­ers throw chairs at a Neva­da con­ven­tion, as was wide­ly report­ed? Snopes​.com fact checked that one and labeled it false. But these are the sto­ries we're get­ting, and they are stok­ing increas­ing­ly dan­ger­ous ran­cor among progressives.
One can disagree, even vehemently, with various of her stances and past actions—I have. But the sexism and misogyny hurled at her and her followers has become shameful.
The ongo­ing col­lapse of respon­si­ble broad­cast and cable jour­nal­ism and the explo­sive role that social media has assumed in this cam­paign have made for a nasty brew of invec­tive, slurs and accu­sa­tions tossed between Bernie sup­port­ers and Hillary sup­port­ers. But I have to say, as a woman of a cer­tain age, and one who has fol­lowed the cov­er­age of Hillary Clin­ton since the 1992 cam­paign, I real­ly don't know how she and those close to her stand it all. One can dis­agree, even vehe­ment­ly, with var­i­ous of her stances and past actions — I have. But the sex­ism and misog­y­ny hurled at her and her fol­low­ers has become shame­ful. Of course there's the con­de­scend­ing advice by the likes of MSNBC's Joe Scar­bor­ough to ​"smile" after one of her pri­ma­ry vic­to­ries. And as Media Mat­ters doc­u­ment­ed, right-wing com­men­ta­tors have com­plained that she ​"shouts," ​"shrieks" and ​"screams," while not cas­ti­gat­ing Bernie and Trump, who def­i­nite­ly shout and even scream. The Right has also called her ​"angry," ​"bit­ter" and "[not] likeable."
And now, with misog­y­ny one of the biggest lava flows cours­ing through the inter­net and social media, it is for many the default frame­work for attack­ing Clin­ton and her sup­port­ers, brand­ed, among oth­er things, ​"Shillar­ies." While a study by the Wash­ing­ton Post found that only 1.16 per­cent of tweets men­tion­ing @HillaryClinton con­tained gen­dered slurs (they found no gen­dered slurs for Sanders), the vast major­i­ty were deemed ​"too crude to print," which means they were crud­er than the exam­ples the Post list­ed: bitch, vagi­na, bim­bo, old hag, slut, shrill, fem­i­nazi and witch. Most of these came from Trump sup­port­ers but at least 10 per­cent were from Sanders sup­port­ers, lend­ing cre­dence to reports from an ear­ly-May Clin­ton ral­ly that pro-Sanders pro­test­ers had called the female Hillary sup­port­ers ​"whores."
Back in Jan­u­ary 1993, when the Clin­tons had bare­ly moved into the White House, con­ser­v­a­tive male pun­dits fret­ted that Hillary was too left-wing (real­ly!). Charles Krautham­mer warned, ​"If she's gonna play a hard­ball game, she's gonna have to be pre­pared for attack hard­ball." Well, here we are.
It appears that the slurs by the Right and the esca­lat­ing attacks by Sanders and his fol­low­ers — some of them legit­i­mate pol­i­cy dis­agree­ments, some of them indeed fueled by misog­y­ny — are tak­ing their toll. Accord­ing to Huff­Post, Clinton's rat­ings in April 2009 were 57 per­cent favor­able and 34 per­cent unfa­vor­able; in April 2013. they were vir­tu­al­ly unchanged. By this past April, her rat­ings were 41 per­cent favor­able and 55 per­cent unfavorable.
This is pret­ty dan­ger­ous giv­en how some Repub­li­cans are ral­ly­ing around Trump. While both Hillary and Bernie sup­port­ers need to dial back the vit­ri­ol, only Hillary is forced to fight a rear guard action against rank misog­y­ny. And what we real­ly need to do is pre­vent one of the most brazen male chau­vin­ists on the pub­lic scene (and proud of it!) who is dan­ger­ous on so many oth­er fronts from ever gain­ing access to the White House.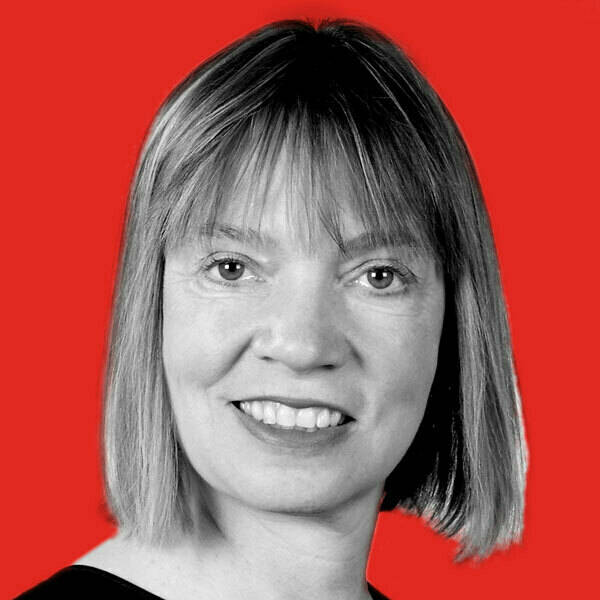 Susan J. Dou­glas
is a pro­fes­sor of com­mu­ni­ca­tions at the Uni­ver­si­ty of Michi­gan and a senior edi­tor at
In These Times
. Her forth­com­ing book is
In Our Prime: How Old­er Women Are Rein­vent­ing the Road Ahead.
.