Out of the Pen and Unrepentant
Environmentalist Tim DeChristopher on the future of climate activism.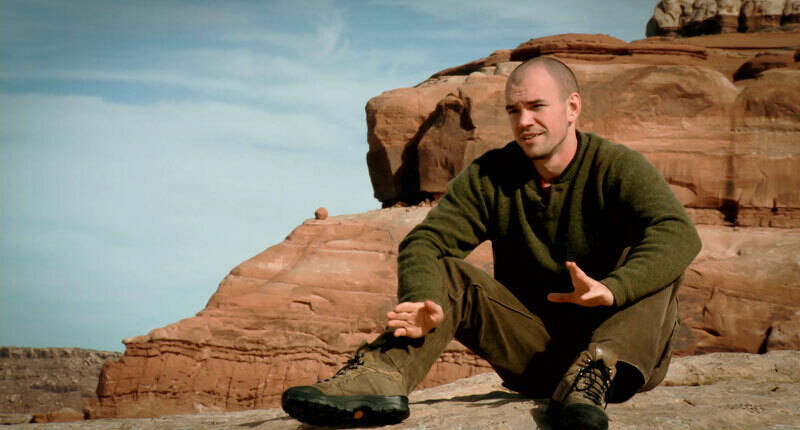 When cli­mate activist Tim DeChristo­pher was released from fed­er­al prison on April 21, he emerged to find a move­ment trans­formed. The action that land­ed DeChristo­pher in prison — pos­ing as a bid­der in order to dis­rupt an oil and gas lease auc­tion in 2008 — came at a time when the envi­ron­men­tal move­ment typ­i­cal­ly shied away from such acts of civ­il disobedience.
'We're about to face the most rapid changes that our society has ever seen, and that makes activism more important than ever, because it matters hugely who is in control as we go through that process.'
Then a col­lege stu­dent at the Uni­ver­si­ty of Utah, DeChristo­pher went on to found the group Peace­ful Upris­ing, a cli­mate-jus­tice group that trains vol­un­teers in non­vi­o­lent direct action.
The auc­tion that DeChristo­pher inter­rupt­ed — which would have seen the drilling rights to thou­sands of acres of Utah wilder­ness sold off to cor­po­ra­tions — was even­tu­al­ly inval­i­dat­ed by the Oba­ma admin­is­tra­tion. But that didn't stop the U.S. attorney's office from press­ing charges against DeChristo­pher. In March 2011, he was con­vict­ed of two felonies and sen­tenced that July to two years in prison. But far from damp­en­ing the spir­its of oth­er activists, DeChristopher's exam­ple helped cre­ate a groundswell of pop­u­lar resis­tance to the fos­sil fuel indus­try. Now that he's a free man, DeChristo­pher, 31, has rejoined the move­ment and resumed his work to help embold­en oth­ers ​"to take the actions we know need to be tak­en." He spoke to In These Times from his home in Salt Lake City.
Before you went to prison, you gave a speech where you said that we're being pushed clos­er to cli­mate cat­a­stro­phe not only by the fos­sil fuel lob­bies, but by ​"the cow­ardice of the envi­ron­men­tal move­ment." Do you feel this way now?
We're mov­ing in the right direc­tion now. Grass­roots cli­mate-jus­tice groups have grown to the point where they're no longer wait­ing for the Big Green groups to take action. As a result, we're also start­ing to see some of those big groups start to move a lit­tle bit — the Sier­ra Club engag­ing in civ­il dis­obe­di­ence [for the first time in its his­to­ry] dur­ing a Feb­ru­ary demon­stra­tion against the Key­stone XL pipeline, for example.
What's next in the bat­tle against Keystone?
The Key­stone fight could prove to be a defin­ing moment polit­i­cal­ly for the cli­mate move­ment. Typ­i­cal­ly, we see a big divide between those who are doing grass­roots orga­niz­ing in front­line com­mu­ni­ties and those who are try­ing to work for polit­i­cal change in Wash­ing­ton. The Key­stone fight has com­bined those ele­ments, and I think we've seen a stronger result because of it.
If we win this bat­tle — which I still think we will — it's going to dri­ve a wedge between the fos­sil fuel indus­try and the Oba­ma admin­is­tra­tion, and I think that will make oth­er vic­to­ries inevitable down the road. It's the same way that the Free­dom Rides [to com­bat seg­re­ga­tion] forced the Kennedy admin­is­tra­tion to take a sol­id posi­tion on civ­il rights.
Are there oth­er moments in social move­ment his­to­ry that you think today's envi­ron­men­tal cam­paign­ers could learn from?
One leader in par­tic­u­lar who inspires me is Alice Paul from the women's suf­frage move­ment. She came to the move­ment at a time when it had spent decades edu­cat­ing the pub­lic but not win­ning much tan­gi­ble suc­cess, and she said, ​"I think it is time for us to stop beg­ging for our rights and to start demand­ing them." The con­fronta­tion­al tac­tics she advo­cat­ed pro­duced some pret­ty shock­ing images for the time — women get­ting beat­en up and dragged away by cops, women engag­ing in hunger strikes and being force fed while they were locked up — and real­ly forced the coun­try into a choice. After that, the move­ment won a con­sti­tu­tion­al amend­ment in a rel­a­tive­ly short amount of time.
The envi­ron­men­tal move­ment is in a sim­i­lar posi­tion today. We have spent decades doing gen­er­al edu­ca­tion, and if we were to draw some clear lines right now, I think most of the coun­try would come down on our side.
Is it just a mat­ter of bold­er actions, or does the cli­mate-jus­tice move­ment also need big­ger num­bers and stronger alliances with oth­er Left movements?
We do need those alliances, and there's already an impor­tant shift of con­scious­ness under­way. A few years ago, when envi­ron­men­tal lead­ers would talk about build­ing alliances beyond the move­ment, they were talk­ing about build­ing alliances with cor­po­ra­tions, with the mil­i­tary-indus­tri­al com­plex, with those at the top of the pow­er struc­ture. The cli­mate move­ment today under­stands that our nat­ur­al allies are not those who prof­it from the sta­tus quo; it's those who are being exploit­ed by it and are fight­ing to change it.
In prison, you spent time in soli­tary con­fine­ment. How did you cope?
I was kept in soli­tary for 22 days. Most peo­ple break down in a seri­ous way after about 50 days. I could hear this hap­pen­ing while I was in iso­la­tion — the per­son next to me scream­ing, bang­ing his head against the walls, the sounds of some­one lit­er­al­ly los­ing his mind. I am grate­ful I didn't have to spend any longer in there, but it also gives me a lot of sym­pa­thy for oth­ers in this sit­u­a­tion, whether they be polit­i­cal pris­on­ers like Bradley Man­ning or just aver­age pris­on­ers who are iso­lat­ed for no rea­son. One of the biggest things I took away from my time in prison was that the injus­tice of my sit­u­a­tion, which out­raged so many peo­ple who were fol­low­ing my case, is real­ly not unusu­al for our jus­tice system.
Dur­ing the 21 months you spent in prison, did you feel iso­lat­ed from the movement?
I had a strong net­work of sup­port, and got lots of let­ters and vis­its. One of the impor­tant things that held off any feel­ings of alien­ation, though, is that the move­ment didn't stop while I was in prison. The month after I got locked up, peo­ple protest­ing Key­stone out­side of the White House start­ed get­ting arrest­ed. It was extreme­ly encour­ag­ing to see peo­ple con­tin­u­ing to fight, because one of my biggest fears was that the gov­ern­ment would be suc­cess­ful in their attempts to use me to intim­i­date oth­ers. But oth­ers actu­al­ly found empow­er­ment through my example.
Are you con­cerned that the exam­ple peo­ple take from you will be about your courage as an indi­vid­ual, rather than the impor­tance of broad­er movements?
It's weird being, in some ways, a sym­bol more than a per­son. But I've been care­ful to con­trol the nar­ra­tive behind my sto­ry and not to let it be writ­ten by those who just want­ed to make me into some kind of icon in order to jus­ti­fy their own inac­tion. What I want­ed peo­ple to take from my sto­ry was that even if some­one is act­ing as an indi­vid­ual, they real­ly are con­nect­ed to a move­ment that is much big­ger, and that will hold them and sup­port them and ampli­fy their actions.
What brought you to this belief in the pow­er of move­ments? How did you first get involved in cli­mate activism?
When I was grow­ing up in West Vir­ginia, my moth­er was an activist fight­ing the coal indus­try in the ear­ly days of moun­tain­top removal. I had that exam­ple, and I had an envi­ron­men­tal con­scious­ness that came from the way I was brought up, but that didn't nec­es­sar­i­ly trans­late into action. I spent quite a few years as an arm­chair activist, sign­ing peti­tions and pret­ty much stick­ing to my nor­mal life. What pushed me out of that com­fort zone and into action was real­ly just com­ing to grips with the sever­i­ty of the cli­mate cri­sis and going through a peri­od of despair of real­iz­ing how late in the game we are. And then com­ing to under­stand what need­ed to change and who I was going to have to be to cre­ate that change.
Do you still feel that despair? Some in the envi­ron­men­tal move­ment sug­gest it's too late to avert cat­a­stroph­ic cli­mate cri­sis through a mass move­ment, and that the best we can do is to mount local ini­tia­tives to boost resilience or coor­di­nate mutu­al aid. Why con­tin­ue organizing?
It is too late to avert cat­a­stroph­ic cli­mate change. But I don't think that means it's the end of the line. We're about to face the most rapid changes that our soci­ety has ever seen, and that makes activism more impor­tant than ever, because it mat­ters huge­ly who is in con­trol as we go through that process. Col­lapse in a world of engaged cit­i­zens who feel like they can direct the course of soci­ety looks rad­i­cal­ly dif­fer­ent than col­lapse in a world where cit­i­zens are afraid of their own gov­ern­ment and feel like they have to be obe­di­ent to cor­po­rate con­trol. Our goal at this point is to nav­i­gate this path of rapid change in a way that main­tains our human­i­ty and brings us through to a place on the oth­er side where we are liv­ing more in accor­dance with our val­ues. That's what dri­ves me now.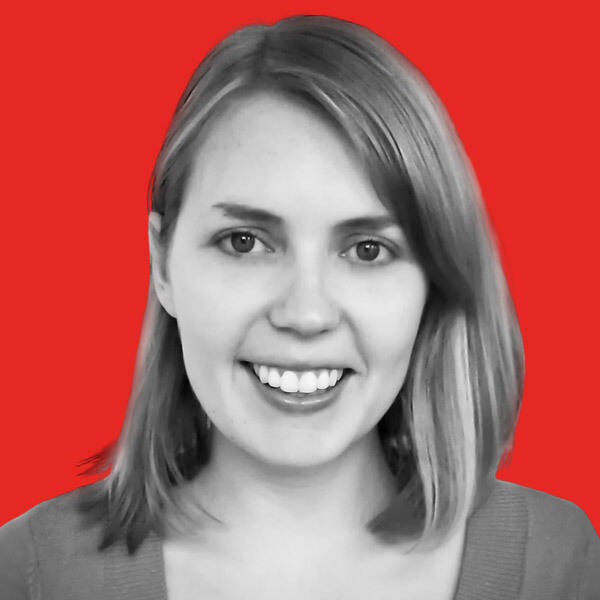 Rebec­ca Burns
is an award-win­ning inves­tiga­tive reporter whose work has appeared in The Baf­fler, the Chica­go Read­er, The Inter­cept and oth­er out­lets. She is a con­tribut­ing edi­tor at In These Times. Fol­low her on Twit­ter @rejburns.