Why Paid Sick Days Are a No-Brainer
They keep you--and everyone else--healthy.
If you go to Dis­ney­land, you might want to stop Mick­ey and Min­nie from hug­ging your kid. The Walt Dis­ney Com­pa­ny, like many busi­ness­es, oppos­es paid sick leave. The result, nation­wide, is that mil­lions of peo­ple show up for work every day sick as a dog (Plu­to?), because stay­ing home means los­ing essen­tial pay or even their jobs. One sick per­son can infect hun­dreds, even thou­sands, with airor food-borne infec­tious dis­eases such as flu, colds, Hepati­tis A and gas­troin­testi­nal ill­ness­es, such as norovirus.
The choice between losing a job and caring for yourself, your family and public health is not one that people should have to make. And, in most countries, they don't.
The lack of paid sick days hurts fam­i­lies. A kid comes home with a sore throat, and soon every­one in the house is in bed. Or should be. But unable to take a paid day off, par­ents send germ-laden chil­dren to school — where they extend the chain of infection.
Accord­ing to the Cen­ters for Dis­ease Con­trol and Pre­ven­tion (CDC), the poor and poor­ly edu­cat­ed — already more vul­ner­a­ble to some dis­eases — are most like­ly to hold jobs with­out paid sick days. An NIH study found, ​"Lack of paid sick leave appears to be a poten­tial bar­ri­er to obtain­ing pre­ven­tive med­ical care." No paid sick leave is also linked to less screen­ing for can­cer, dia­betes and oth­er dis­eases that, when caught ear­ly, may have bet­ter out­comes, accord­ing to the CDC, which grants its employ­ees 13 annu­al paid sick days.
The choice between los­ing a job and car­ing for your­self, your fam­i­ly and pub­lic health is not one that peo­ple should have to make. And, in most coun­tries, they don't. At least 145 nations man­date paid sick days for short- or long-term ill­ness­es; 127 pro­vide a week or more annu­al­ly. But in Amer­i­ca, 40 per­cent of pri­vate-sec­tor work­ers and 80 per­cent of the low­est-paid work­ers have no paid sick days. That cat­e­go­ry includes work­ers in food, hos­pi­tal­i­ty, health­care, child­care and nurs­ing homes — the very peo­ple in clos­est con­tact with the pub­lic, and with espe­cial­ly sus­cep­ti­ble populations.
Every few months, we hear of anoth­er cruise ship that returns to dock because thou­sands of pas­sen­gers, con­fined in a closed envi­ron­ment, have infect­ed each oth­er and crewmem­bers with norovirus, which caus­es vio­lent diar­rhea and vom­it­ing. Well, those of us in con­tact with schools, work­places, pub­lic trans­porta­tion, nurs­ing care and restau­rants are on the equiv­a­lent of our own per­son­al infec­tion cruise — with­out the lux­u­ri­ous amenities.
Six U.S. cities and Con­necti­cut recent­ly vot­ed to ensure paid sick leave, with oth­er fights under­way. This grow­ing move­ment is opposed by cor­po­ra­tions such as Dis­ney and by large finan­cial inter­ests con­nect­ed with the Amer­i­can Leg­isla­tive Exchange Coun­cil (ALEC). Large­ly fund­ed by cor­po­ra­tions, trade groups and right-wing foun­da­tions — includ­ing those linked to the noto­ri­ous Koch broth­ers— ALEC cre­ates ​"mod­el" leg­is­la­tion that is intro­duced, often ver­ba­tim, by state leg­is­la­tors around the coun­try. In fact, ALEC's fin­ger­prints are all over pre­emp­tive bills passed in 10 state leg­is­la­tures that bar cities and coun­ties from enact­ing their own paid-leave standards.
The debate bal­ances on the ful­crum of eco­nom­ics. Employ­ers argue that paid sick leave cuts into prof­itabil­i­ty. Pro­po­nents, backed by numer­ous stud­ies, counter that the effect on prof­its is small, non-exis­tent or even pos­i­tive. Indeed, ​"pre­sen­teeism" (sick work­ers show­ing up) costs employ­ers $180 bil­lion annu­al­ly in lost pro­duc­tiv­i­ty. Dur­ing the 2009 H1N1 flu pan­dem­ic more than 8 mil­lion sick work­ers report­ed for work between Sep­tem­ber and Novem­ber, accord­ing to the Insti­tute for Women's Pol­i­cy Research, and may have infect­ed 7 mil­lion coworkers.
Food-borne ill­ness costs chain restau­rants mil­lions and rav­age pub­lic rela­tions. In 2008, after the health depart­ment traced more than 500 cas­es of norovirus to one work­er at a Chipo­tle in Kent, Ohio, the chain gained noto­ri­ety for serv­ing its cus­tomers a com­pli­men­ta­ry side order of diar­rhea. Chipo­tle did not respond to inquiries about its sick-leave pol­i­cy, but work­ers at three Chipo­tle loca­tions in Man­hat­tan told In These Times they receive no paid sick leave.
Argu­ing that paid sick leave is bad for prof­its is like assert­ing that bath­room breaks, min­i­mum wages, safe­ty stan­dards and a 40-hour week hurt prof­its. Or that abol­ish­ing child labor and slav­ery cuts into rev­enue. So what? Even if paid sick leave did reduce prof­its, some­times the bot­tom line is that the bot­tom line is not the point. There are greater goods, includ­ing pub­lic health.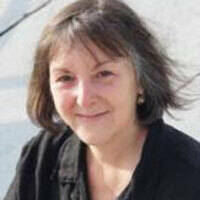 Ter­ry J. Allen
is a vet­er­an inves­tiga­tive reporter/​editor who has cov­ered local and inter­na­tion­al pol­i­tics and health and sci­ence issues. Her work has appeared in the
Guardian, Boston Globe, Times Argus, Harper's
, the Nation​.com, Salon​.com, and
New Sci­en­tist
. She has been an edi­tor at Amnesty Inter­na­tion­al,
In These Times
, and Cor​p​watch​.com. She is also a pho­tog­ra­ph­er. Her por­traits of peo­ple sit­ting in some of the
1900
cars lined up out­side a New­port, Vt., food drop can be seen on www​.flickr​.com/​p​h​o​t​o​s​/​t​e​r​r​y​a​l​l​e​n​/​a​lbums. Ter­ry can be con­tact­ed at tallen@​igc.​org or through www​.ter​ry​jallen​.com.