Paul Ryan's High Threshold for Hometown Pain
How the vice-presidential nominee has gotten away with policies devastating his Wisconsin district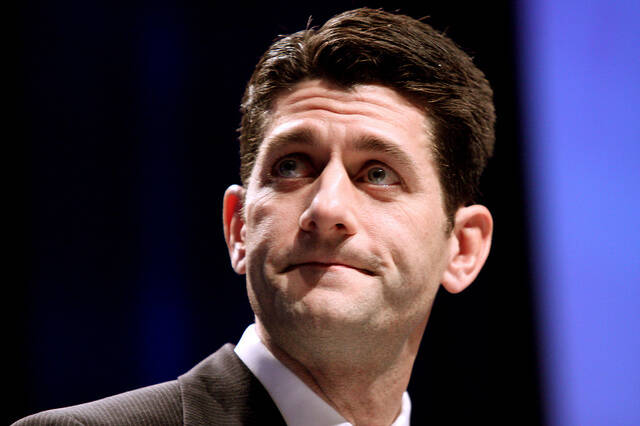 We wanted to make sure you didn't miss the announcement of our new Sustainer program. Once you've finished reading, take a moment to check out the new program, as well as all the benefits of becoming a Sustainer.

The career arc of Paul Ryan of Wisconsin, Mitt Romney's choice for vice-presidential running mate, illustrates how the U.S. political system perversely rewards politicians who ignore the needs of their real constituents in favor of their major campaign contributors.
Ryan's "Path to Prosperity" would cut funding for job-training programs around the country.
Ryan has raised $8.3 million since 2009, and has $5.4 million left in his coffers for his 2012 race for Congressional reelection, which will take place at the same time as his run for the vice presidency. Ryan has raised more than any other member of the House for the 2012 election, much of it coming from Wall Street. The Koch brothers of course are big Ryan fans. These contributions provide Ryan with the power to utterly overwhelm any Democratic opponent, as he held a 30 – 1 fundraising advantage during his 1998 – 2010 races and an even more gigantic advantage in 2012.
Ryan can essentially vaporize any political opposition by running infinitely more TV and radio ads. That means he can get away with slavishly serving his sponsors – rather than his profoundly devastated district in Congress – by promoting ​"free trade" agreements that further undermine the area's economic base. He's also free to follow the his Ayn Randian philosophies by opposing ​"safety net" programs that his constituents badly need, such as unemployment benefits and healthcare.
The corporate media is helping to let Ryan off the hook on his actual policies by creating a cult of celebrity, relentlessly focusing on his supposedly glowing personality and ​"fascinating" personal details. We learn that Ryan is an exercise fanatic, that he was briefly employed driving the Oscar Mayer Wienermobile and that he is a fan of the leftist hard-rock band Rage Against the Machine (even though its members would find his views on workers and the poor contemptible.)
But the corporate media rarely bother to visit the districts of politicians like Ryan and observe the real-life consequences of their policies. Ryan Lizza's recent New Yorker piece, for which he toured Janesville, was a welcome exception. However, Lizza still conveyed little sense of the city's steep decline or Ryan's role in creating it.
Lou Kaye, a Janesville blogger and unemployed home renovator who publishes RockNetRoots Blogspot, describes Janesville as polarized between a recovering ​"business class" of Ryan cronies and a working class sliding deeper into poverty. Or, as I wrote last year in the pages of In These Times after several trips to Janesville,
In Ryan's hometown of Janesville, hollowed out by the pre-Christmas 2008 shutdown of its giant GM plant, the average wage has fallen from $23.27 in 2007 to $18.82 last year.

Up until now, the tensions have largely and tragically been contained within families and working-class neighborhoods as victims of declining incomes and disappearing dreams turn on each other. Janesville has been afflicted by rising abuse against women and a major increase in child abuse and neglect. Child poverty has nearly doubled to 47.1 percent since 2000, and the town has also experienced a near-doubling in suicides over the past two years.
But Ryan, with no political competition to fear, has felt perfectly safe in voting against the programs that his district so desperately needs. He has voted against minimum wage increases that would make hard work more family-sustaining; he has opposed the S‑CHIP health program and Obama's flawed but useful Affordable Care Act, despite a 71 percent increase in visits to Janesville's low-income health clinic and he has voted against extended unemployment benefits in the face of pitifully few job opportunities for the thousands of jobless in Janesville.
Ryan's ​"Path to Prosperity" would cut funding for job-training programs around the country. ​"The cuts he is proposing would have a devastating effect on the hardest-hit workers in Wisconsin, with cities like Racine and Beloit way above the national average in unemployment," says Robert Borremans, executive director of the Southwest Wisconsin Workforce Development Board. ​"The cuts would mean that displaced workers would be shut out of new opportunities."
In his criticisms of the social safety ent, Ryan has warned, ​"This is a future in which we will transform our social safety net into a hammock, which lulls able-bodied people into lives of complacency and dependency." But for the richest 1% and major corporations, Ryan hypocritically proposes an even more comfortable, government-cushioned ​"hammock." He advocates tax cuts of as much as $300,000 on incomes of $1 million or more in the name of incentivizing ​"job creators," while instituting tax increases or tiny token cuts for the inhabitants of the ​"job craters" in working-class and poor neighborhoods. His plan to turn Medicare into a voucher program has become notorious.
Less well-known, thanks to the nature of corporate media news coverage, is Ryan's plan to end taxation of US corporations' overseas operations, which would present a giant incentive for the further exodus of jobs from Ryan's district and the rest of the United State.
Although off to a shaky start because of the Romney campaign's incompetence in finding a way to present Ryan in a softer, more moderate light, Ryan remains a serious danger to progressives. He is bright and capable of presenting 19th-century robber-baron policies as innovative, humane programs for economic recovery.
Many people underestimated the skills of Ryan's Wisconsin compatriot Gov. Scott Walker to their great regret. The same mistake should not be made with Ryan.
Be a Sustainer
We surveyed thousands of readers and asked what they would like to see in a monthly giving program. Now, for the first time, we're offering three different levels of support, with rewards at each level, including a magazine subscription, books, tote bags, events and more—all starting at less than 17 cents a day. Check out the new Sustainer program.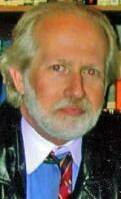 Roger Bybee

is a Milwaukee-based freelance writer and University of Illinois visiting professor in Labor Education.Roger's work has appeared in numerous national publications, including

Z

magazine,

Dollars

&

Sense, The Progressive, Progressive Populist, Huffington Post, The American Prospect, Yes!

and

Foreign Policy in Focus

.More of his work can be found at

zcom​mu​ni​ca​tions​.org/​z​s​p​a​c​e​/​r​o​g​e​r​d​bybee

.