Why Philanthropy Actually Hurts Rather Than Helps Some of the World's Worst Problems
"Philanthrocapitalists" can't resolve the problems created by capitalism.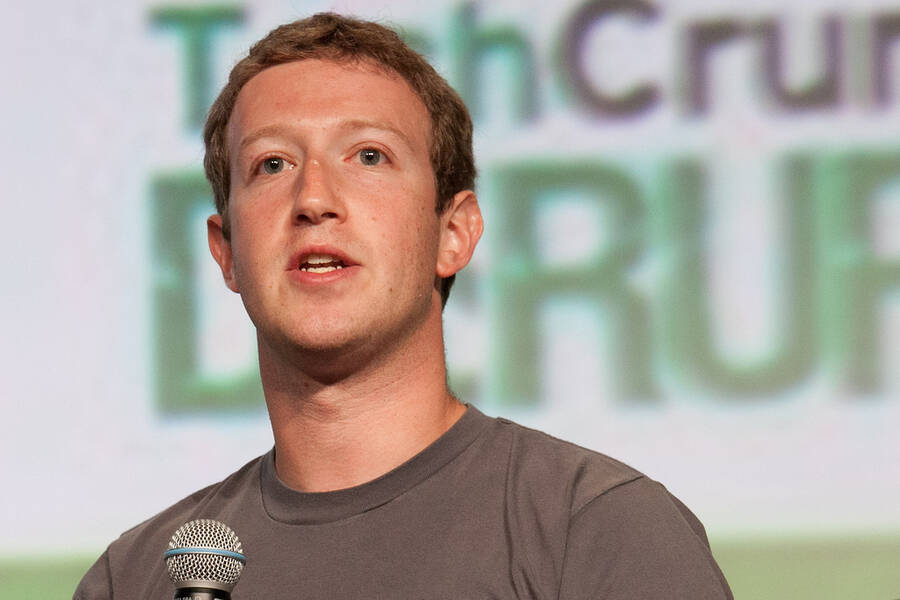 In Amer­i­ca today, big time phil­an­thropists are often laud­ed for help­ing to even the play­ing field for those less for­tu­nate. Every week, mil­lion­aires flock from TED con­fer­ences to ​"idea fes­ti­vals" shar­ing viral new pre­sen­ta­tions on how to solve the world's biggest prob­lems (give vil­lage chil­dren com­put­ers, think pos­i­tive thoughts etc.). But this accep­tance of the phil­an­thropic order was not always the case. In the era of Carnegie and Rock­e­feller, for instance, many dis­trust­ed these phil­an­thropic barons, argu­ing they had no right to horde would-be tax dol­lars for their own pet caus­es, espe­cial­ly since these ​"dona­tions" came from the toil of the work­ers beneath them.
We're seeing the rise of a new, horizontal philanthropy—the rich giving directly to the rich—at a level that's completely unprecedented.
In her new book No Such Thing As A Free Gift: The Gates Foun­da­tion and the Price of Phil­an­thropy Lin­sey McGoey reasserts this chal­lenge to the legit­i­ma­cy of phil­an­thropy in today's new era of phil­an­thropic super­stars. McGoey's book inves­ti­gates the Gates Foundation's inter­ven­tions in US K‑12 edu­ca­tion and glob­al health, rais­ing seri­ous con­cerns about the extent to which the mas­sive phil­an­thropic sec­tor depletes fund­ing for tra­di­tion­al social ser­vices and pri­or­i­tizes the agen­das of unelect­ed foun­da­tion leaders.
As insti­tu­tions like the Gates Foun­da­tion take increas­ing­ly lead­ing roles in pol­i­cy­mak­ing and gov­er­nance, McGoey argues, the line between tra­di­tion­al notions of char­i­ty and top-down con­sol­i­da­tion of pow­er becomes unclear; and with this large­ly unchecked influ­ence, phil­an­thro-cap­i­tal­ists, like Bill Gates, have pushed coun­tries across the world to accept mar­ket based solu­tions for crises like edu­ca­tion inequity and dis­ease pro­lif­er­a­tion — despite evi­dence that these prob­lems are often root­ed in actions tak­en by those phil­an­thro-cap­i­tal­ists themselves.
No Such Thing As A Free Gift asks, what is the place of such phil­an­thropy in a demo­c­ra­t­ic soci­ety? The answer seems to be ​"none at all."
You start the book by putting the rise of today's ​"phil­an­thro­cap­i­tal­ists," like Bill Gates, into his­tor­i­cal con­text. Could you explain what phil­an­thro­cap­i­tal­ism is and what is actu­al­ly new about it? How do the Bill Gate­ses of today com­pare to the Carne­gies and Rock­e­fellers of old?
The term phil­an­thro­cap­i­tal­ism was coined by Matthew Bish­op, an edi­tor at the Econ­o­mist and expand­ed in a 2008 book co-writ­ten with Michael Green. They define the term in two key ways: First, they argue that phil­an­thropy is becom­ing more busi­ness-like and results-ori­ent­ed, with donors increas­ing­ly apply­ing the prof­it motive to giv­ing practices.
Sec­ond­ly, they sug­gest that cap­i­tal­ism is a ​"nat­u­ral­ly" phil­an­thropic prac­tice, and there­fore grants should be aimed at help­ing the pri­vate sec­tor to solve social prob­lems. Bill Gates has nev­er called him­self a phil­an­thro­cap­i­taist, but peo­ple like Bish­op and Green see him as an exem­plar of the trend.
What's not new about the ​"new" phil­an­thropy is the empha­sis on cost-effec­tive­ness and strate­gic giv­ing. Cham­pi­ons of phil­an­thro­cap­i­tal­ism exhib­it quite astound­ing his­tor­i­cal amne­sia when it comes to the his­to­ry of large foun­da­tions such as Carnegie and Rock­e­feller, which were mod­elled on the cor­po­rate struc­tures of their founders' busi­ness­es. Results-ori­ent­ed, strate­gic phil­an­thropy is a mod­ern phe­nom­e­non, but it can be dat­ed to the turn of the 20th-cen­tu­ry and the late Gild­ed Age, not to the start of the 21st century.
There was a recent hul­la­baloo about Mark Zucker­berg's pub­lic announce­ment that he was going to ​"give away" 99% of his Face­book shares to char­i­ty — which turned out to actu­al­ly mean a LLC under his con­trol and exempt from non-prof­it rules against polit­i­cal expen­di­tures and prof­it-mak­ing. Do you think Zucker­berg gen­uine­ly under­stands this as char­i­ty? And if so, is this prof­it-ori­ent­ed ​"giv­ing" a major new trend in the phil­an­thropic sector?
Through set­ting up an LLC, Zucker­berg has skirt­ed any require­ments to pub­licly list any grants made to either for-prof­its or non-prof­its. His giv­ing can take place in total secre­cy: we'll know only about the grants that he wish­es to dis­close. When an enti­ty such as the Gates Foun­da­tion offers grants to for-prof­it cor­po­ra­tions, it needs to legal­ly exer­cise ​"expen­di­ture respon­si­bil­i­ty," which means that it needs to take mea­sures to ensure that the grant is used for char­i­ta­ble ends, rather than pri­vate prof­i­teer­ing. There are no such restric­tions on Zuckerberg's LLC.
Zucker­berg can legal­ly offer the bulk of his ​"phil­an­thropy" to any for-prof­it recip­i­ents he wants and still receive pub­lic acclaim for ​"gift­ing" his for­tune. We're see­ing the rise of a new, hor­i­zon­tal phil­an­thropy — the rich giv­ing direct­ly to the rich — at a lev­el that's com­plete­ly unprecedented.
I think the entire mean­ing of ​"cor­po­rate phil­an­thropy" is shift­ing. It once meant cor­po­ra­tions sur­ren­der­ing a por­tion of their rev­enues to non-prof­its. Now the mean­ing is reversed: cor­po­rate phil­an­thropy means get­ting char­i­ty to for-prof­its that posi­tion them­selves, how­ev­er disin­gen­u­ous­ly, as deserv­ing char­i­ty claimants.
Though Amer­i­can wealth inequal­i­ty is at its great­est since the Great Depres­sion, today's phil­an­thropic titans receive much less skep­ti­cism from the pub­lic than they did in years past. Both Rock­e­feller and Gates were entan­gled in some of the most high-pro­file anti-trust cas­es in U.S. his­to­ry. Yet while Bill Gates tops some of today's most admired celebri­ty sur­veys, Rock­e­feller faced so much hos­til­i­ty that he was forced to reg­is­ter his char­i­ty in New York State instead of at the fed­er­al lev­el. What accounts for the huge shift in the pub­lic's mind?
Some­thing that sep­a­rates today's donors from famous bene­fac­tors of the past is that the blood­i­est, most fatal effects of wealth extrac­tion have been large­ly out­sourced to devel­op­ing regions, where bru­tal labor bat­tles occur reg­u­lar­ly but are less vis­i­ble and there­fore less salient for con­sumers in the west. When Andrew Carnegie, the steel baron, first called for the wealthy to spend their for­tunes on the poor, his work­ers were engaged in very vis­i­ble strug­gles over harsh work­ing con­di­tions at Carnegie's steel plants. These work­ers had a high degree of pub­lic sup­port. Thus, while his phil­an­thropic bene­fac­tors did cur­ry some pub­lic favor, there was wide­spread skep­ti­cism over the moti­va­tions of his char­i­ta­ble giving.
Also, high-pro­file, 19th-cen­tu­ry authors such as Oscar Wilde and Charles Dick­ens often wrote essays and fic­tion that sat­i­rized and denounced the way that phil­an­thropy seemed to entrench inequal­i­ties rather than dis­si­pate them. That lit­er­ary thread seems almost absent today.
In the book, you doc­u­ment how phil­an­thro­cap­i­tal­ism is seek­ing to make both char­i­ties and pub­lic sec­tor insti­tu­tions run more like cor­po­ra­tions, both in struc­ture (with the seed­ing of for-prof­it ​"social enter­pris­es") and oper­a­tion (as in the case of teacher eval­u­a­tion reform). What is gained and lost in this approach?
It's very obvi­ous there's been a con­sid­er­able shift in how donors, par­tic­u­lar­ly at large foun­da­tions, under­stand and mea­sure their own impact. Gar­ry Jenk­ins, a law pro­fes­sor at Ohio State, has done impor­tant work here, show­ing how large foun­da­tions such as the Gates Foun­da­tion increas­ing­ly refuse to accept ​"open-door" pro­pos­als from small­er non-prof­its: return­ing again and again to proven recip­i­ents. This ten­den­cy is under­min­ing gen­uine competition.
Grantees feel increas­ing­ly bur­dened by unrea­son­able expec­ta­tions and short turn­arounds for demon­strat­ing a gift's impact. The edu­ca­tion sec­tor in the Unit­ed States has gone through upheaval after upheaval as schools and school dis­tricts try and meet the mer­cu­r­ial demands of donors who are them­selves account­able to no one oth­er than a foundation's trustees or board of directors.
In a review for The New Repub­lic, Dana Gold­stein asserts that your book wrong­ly insin­u­ates the Gates Foun­da­tion's phil­an­thropic work is about lay­ing the ground for Bill Gates' own finan­cial gain. This seems to be a mis­read­ing of your book's entire premise, which argues that the phil­an­thro­cap­i­tal­ists seek to solve prob­lems of social inequal­i­ty through mar­ket expan­sion — not because of their own ​"lust for prof­it" but because of a sin­cere faith in unbri­dled cap­i­tal­ism. Could you clar­i­fy the sig­nif­i­cance of this dis­tinc­tion with spe­cif­ic ref­er­ence to the Gates Foun­da­tions' work?
My main argu­ment is not that Gates is try­ing to posi­tion him­self to prof­it per­son­al­ly. My point is that he's over­ly san­guine about the val­ue of posi­tion­ing and help­ing oth­er elite actors to ben­e­fit finan­cial­ly from his own giv­ing. His foun­da­tion has offered tens of mil­lions in non-repayable grants to some of the world's largest cor­po­ra­tions, includ­ing Mas­ter­card and Scholas­tic. In email inter­views, a spokesper­son for the Gates Foun­da­tion sug­gest­ed to me that any giv­ing to for-prof­its is in keep­ing with IRS reg­u­la­tions which stip­u­late that grants must be used sole­ly for char­i­ta­ble gain. But clear­ly the foundation's giv­ing is used in a high­ly com­mer­cial man­ner by recip­i­ents such as Mastercard.
U.S. tax­pay­ers sub­si­dize phil­an­thropic foun­da­tions such as the Gates Foun­da­tion through dis­placed tax rev­enue. I'd like to see more media and con­gres­sion­al scruti­ny over whether the Gates Foundation's char­i­ty towards Mas­ter­card is real­ly a fair use of tax­pay­er mon­ey. I also wor­ry about the prece­dent that is being set. If the Gates Foun­da­tion can offer a gift to Mas­ter­card, there's noth­ing stop­ping the Koch broth­ers from direct­ly sub­si­diz­ing any cor­po­ra­tion they want — as long as they can argue that the gift was in line with their own char­i­ta­ble mandate.
In the book you grap­ple with one tenet of this faith in busi­ness: the idea that the ​"data-dri­ven" and ​"mar­ket-based" phil­an­thropic efforts of today are far more effi­cient and pro­duc­tive than social ser­vices pro­vid­ed by the gov­ern­ment. Is this true? What are the num­bers on who phil­an­thropy helps today and who it costs in lieu of tax revenue?
Schol­ars like Robert B. Reich place the year­ly cost to the U.S. trea­sury at $40 bil­lion — this is what over­all deduc­tions tend to come to. Clear-cut num­bers of who phil­an­thropy helps the most are hard to deter­mine because you have to ask, who is the ​"who" you're talk­ing about? Are we talk­ing about the poor in the Unit­ed States? The poor globally?
In the Unit­ed States, study after study has shown that less than a third of all char­i­ta­ble giv­ing from foun­da­tions and indi­vid­u­als is geared towards peo­ple who are liv­ing in sit­u­a­tions of extreme eco­nom­ic need. Pover­ty is ris­ing in the Unit­ed States; it's clear that this pur­port­ed­ly gold­en age of giv­ing is not mak­ing a dent in reduc­ing grow­ing inequality.
At the glob­al lev­el, there's evi­dence that a grow­ing reliance on enrolling the pri­vate sec­tor in ser­vice deliv­ery can be extreme­ly expen­sive for state actors. An orga­ni­za­tion called Euro­dad, the Euro­pean Net­work on Debt and Devel­op­ment, has stud­ied the rise of pub­lic-pri­vate part­ner­ships in glob­al devel­op­ment and con­clud­ed that part­ner­ships with the pri­vate sec­tor can often dou­ble the costs expend­ed by gov­ern­ments. We see this in the Unit­ed States with for-prof­it prison ser­vices, some­thing that even the Econ­o­mist point­ed out was often more cost­ly for tax-pay­ers than non-prof­it cor­rec­tion­al facilities.
You write that the big time phil­an­thropy of Carnegie's day was, in part, a response to fears of mil­i­tant labor upris­ings. But ​"what's absent in the pep­py opti­mism of today's TED Heads is recog­ni­tion of the his­tor­i­cal strug­gles over pri­vate prof­its and pub­lic gain that have shaped labor rela­tions" since the Gild­ed era. Giv­en this ahis­tor­i­cal out­look, what moti­vates the enor­mous phil­an­thropy of today?
I think the phil­an­thropic impulse comes from grow­ing recog­ni­tion that wealth inequal­i­ty inside wealthy nations and between nations is unsus­tain­able and cer­tain to fos­ter ongo­ing civ­il strife. Inequal­i­ty is fuelling the cur­rent phil­an­thropic surge, but far too few peo­ple are exam­in­ing whether this ​"solu­tion" is actu­al­ly mak­ing a dif­fer­ence to inequal­i­ty lev­els — or sim­ply entrench­ing exist­ing wealth gaps.
In the sec­ond half of your book, you trace out the tremen­dous sway over Amer­i­can edu­ca­tion and Glob­al Health pol­i­cy that the Gates Foun­da­tion has earned by virtue of its strate­gi­cal­ly lever­aged con­tri­bu­tions. Should advo­cates of cam­paign finance reform fight for phil­an­thropists to be scru­ti­nized and reg­u­lat­ed also? If so, how?
The last time the U.S. Con­gress launched a sig­nif­i­cant inquiry into tax pro­vi­sions and reg­u­la­to­ry require­ments for large foun­da­tions was the late 1960s. Many schol­ars, includ­ing Ray Mad­off and Pablo Eisen­berg, sug­gest that we need new reg­u­la­to­ry mech­a­nisms to ensure that char­i­ta­ble bene­fac­tions reach peo­ple in need. Pro­pos­als include man­dat­ing that some mem­bers of the pub­lic have a voice on the boards of fam­i­ly foun­da­tions; lim­it­ing the tax deduc­tion; and cap­ping the size of large foundations.
My own view is that noth­ing will change unless large media out­lets such as the New York Times nuance the fawn­ing way they cov­er large foun­da­tions such as the Gates Foun­da­tion and start ask­ing tougher questions.
In the realm of Amer­i­can edu­ca­tion and Glob­al Health pol­i­cy, much of the Gates Foun­da­tion's focus­es seem based on per­son­al whim rather than a ​"save the most lives" phi­los­o­phy. You cite researchers, for exam­ple, who argue that Gates' fight to erad­i­cate polio, which has most­ly been defeat­ed in the devel­op­ing world, siphons off both fund­ing and cru­cial local state ser­vices away from TB and Malar­ia con­tain­ment efforts. Nonethe­less, the Gates Foun­da­tion is wide­ly rec­og­nized for a util­i­tar­i­an, data-dri­ven atti­tude. How does this image per­sist and what is its cost?
Peo­ple in the glob­al health com­mu­ni­ty are divid­ed over whether polio efforts are worth their immense cost, giv­en the fact that new cas­es are rare. Far, far more chil­dren die of, say, road acci­dents in the devel­op­ing world than they die of polio. For years, glob­al health schol­ars have point­ed out that bequests from donors such as the Gates Foun­da­tion do not cor­re­spond well with the glob­al bur­den of disease.
A neg­li­gi­ble amount of Gates Foun­da­tion mon­ey is put towards chron­ic dis­eases like can­cer, heart dis­ease and obe­si­ty, which are biggest cause of pre­ma­ture death in both the devel­oped and the devel­op­ing world, out­pac­ing deaths from infec­tious dis­eases. You don't see this real­i­ty reflect­ed in the Gates Foundation's glob­al health disbursements.
You quote Fos­ter Fries, a Wyoming investor who once declared, ​"It's that top 1 per­cent that prob­a­bly con­tributes more to mak­ing the world a bet­ter place than the 99 per cent. I've nev­er seen any poor peo­ple do what Bill Gates has done." The bizarre state­ment implies that the 99 per­cent con­tribute almost noth­ing to the bil­lion­aire class' wealth — a notion that you rebuke in your con­clu­sion, point­ing out that ​"work­ing-class phil­an­thropists" are actu­al­ly the ones relin­quish­ing their wealth every­day. Giv­en this insight, how would you define phil­an­thropy? And is it a con­cept that can exist with­in a pro­gres­sive society?
Fries's quote is from Chrys­tia Freeland's excel­lent book Plu­to­crats, which I draw on a num­ber of times. Free­land taps into a grow­ing zeit­geist, which is the idea that gov­ern­ments are worse than inef­fec­tu­al and that pri­vate enter­prise is essen­tial for solv­ing intractable prob­lems. The point I'm try­ing to make is that nei­ther gov­ern­ments nor the pri­vate sec­tor exist in a silo. There's obvi­ous­ly no such thing as a ​"free mar­ket" — pri­vate for­tunes have always been bol­stered through reg­u­la­to­ry inter­ven­tions and legal frame­works. The wealth of Gates and oth­er has been great­ly aug­ment­ed through gov­ern­men­tal mech­a­nisms such as patent protections.
It fol­lows that how we con­ceive of wealth is cen­tral to how we con­ceive of phil­an­thropy. If we swal­low the unsub­stan­ti­at­ed myth that wealth is cre­at­ed in a vac­u­um free of gov­ern­ment inter­ven­tion, phil­an­thropy has a dif­fer­ent salience than if we explore and doc­u­ment the ways that pub­lic sub­si­dies are often cen­tral to pri­vate wealth. Today's phil­an­thro­cap­i­tal­ists are prop­a­gat­ing a ques­tion­able assump­tion: the belief that entre­pre­neurs and cor­po­ra­tions are sub­si­diz­ing gaps in devel­op­ment aid gen­er­at­ed by increas­ing­ly non-inter­ven­tion­ist states. In real­i­ty, it's typ­i­cal­ly gov­ern­ments sub­si­diz­ing and under­writ­ing the philanthrocapitalists.
As for my views on phil­an­thropy, I don't offer a sin­gle def­i­n­i­tion. I think indi­vid­ual char­i­ty is a com­mend­able impulse. As I say in the book, the poor in the Unit­ed States pro­por­tion­ate­ly give away more of their income than the rich. But the idea that pri­vate donors can ​"solve" the prob­lems of pover­ty and inequal­i­ty seems unten­able to me.
Today, there's a grow­ing return to aris­to­crat­ic notions of ​"noblesse oblige," the idea that with great wealth comes the need to show great lead­er­ship and respon­si­bil­i­ty. Notions of noblesse oblige were right­ly and resound­ing­ly chal­lenged dur­ing the 19th cen­tu­ry, when schol­ars such as Lester Frank Ward point­ed out that plu­to­crat­ic notions of elite respon­si­bil­i­ty didn't square well with democ­ra­cy. The amass­ment of wealth doesn't nat­u­ral­ly endow any indi­vid­ual with lead­er­ship ​"rights." But that is what's hap­pen­ing: the assump­tion that wealth con­fers excep­tion­al pub­lic duties and that we owe def­er­ence to indi­vid­u­als who part with their fortunes.
That assump­tion has no mer­it — at least not in a demo­c­ra­t­ic nation.