Big Dallas Plunder
Dallas business interests stacked the school board. Now, a rule change could open the door for wholesale school privatization.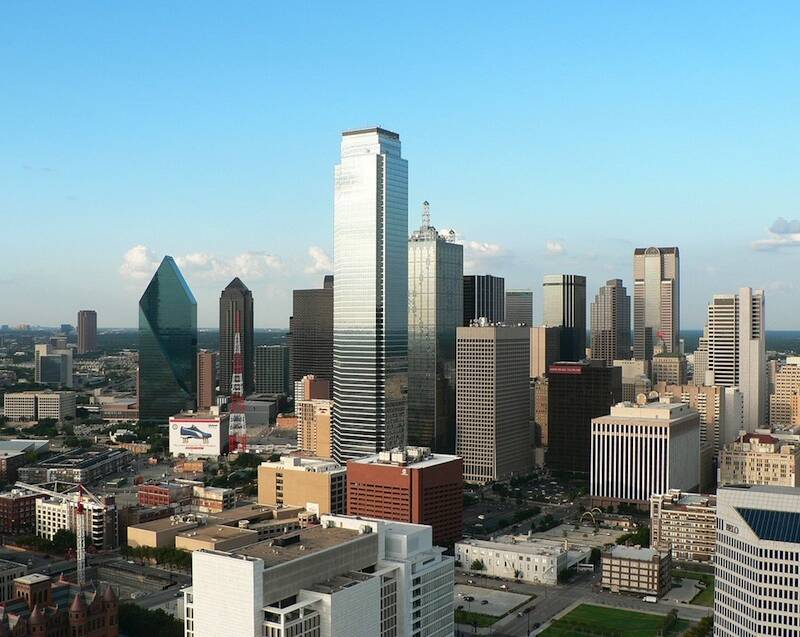 Dal­las school board elec­tions are gen­er­al­ly lack­adaisi­cal affairs. In 2011, the school board elec­tions were can­celled for lack of inter­est, as all three can­di­dates ran unop­posed. But since the begin­ning of 2012, hun­dreds of thou­sands of Super PAC dol­lars from Dal­las' rich­est neigh­bor­hoods began flow­ing into near­ly all of the district's school board elections.
Since 2011, Edu­cate Dal­las, a PAC backed by the Dal­las Region­al Cham­ber (the local Cham­ber of Com­merce), has raised $661,953 in cash on hand for its school board war chest, and the Dal­las-based edu­ca­tion reform PAC Kids First, led by mil­lion­aire tech CEO Ken Barth, has raised $661,616. The major­i­ty of their dona­tions come from Dal­las' famous aris­to­crats, includ­ing Barth, Ross Per­ot, Ray Hunt—an oil heir with a net worth of $5.8 bil­lion—and Har­lan Crow, a real estate heir and bud­dy of Clarence Thomas.
What made white busi­ness­men from Dal­las' seg­re­gat­ed north­ern enclaves, who typ­i­cal­ly donate to their children's pri­vate acad­e­mies, start car­ing about the plight of a low-income dis­trict? In Dal­las Inde­pen­dent School Dis­trict, 89 per­cent of stu­dents qual­i­fy for free or reduced lunch and 95.4 per­cent are stu­dents of color.
One hint may come from trips that the Cham­ber fund­ed for school board and city coun­cil mem­bers. Dis­trict records show that since at least 2011, the Cham­ber spent thou­sands on its so-called ​"best prac­tices" tour—trips for city coun­cil and school board mem­bers to Den­ver, Hous­ton and Los Ange­les to bet­ter under­stand char­ter schools, pub­licly fund­ed but pri­vate­ly oper­at­ed insti­tu­tions. Char­ters have been expand­ing in Dal­las over the past 15 years, espe­cial­ly in the wake of the clo­sure of 11 pub­lic schools in ear­ly 2012. And the Cham­ber boasts a num­ber of char­ter-school oper­a­tors among its mem­bers, includ­ing long­time affil­i­ates Uplift Edu­ca­tion and Tex­ans CAN Acad­e­mies, two of the city's largest char­ter chains.
On the sur­face, how­ev­er, stack­ing the school board in order to pro­mote char­ter expan­sion wouldn't make much sense. In Texas, open-enroll­ment char­ter schools can only be approved by the state, not the dis­trict or the school board. How­ev­er, a new ini­tia­tive to change dis­trict gov­er­nance could open the door for Dal­las to green­light char­ter schools with­out going through the state..

On Feb­ru­ary 28, a 501©4 group called Sup­port Our Pub­lic Schools, backed by Dal­las' busi­ness com­mu­ni­ty, announced its inten­tion to push the dis­trict to adopt a ​"Home Rule Char­ter," a bal­lot-ini­tia­tive pro­pos­al that would move the ques­tion of char­ter school con­ver­sion out of the hands of par­ents and into a dis­trict-wide election.

Dal­las would be the first Texas school dis­trict to take advan­tage of the obscure state pro­vi­sion. As Dal­las May­or Mike Rawl­ings not­ed approv­ing­ly, home rule cre­ates a ​"blank slate" to com­plete­ly trans­form the district's struc­ture and gov­er­nance. Tech­ni­cal­ly, it trans­form the whole dis­trict into a ​"char­ter dis­trict," free­ing its pub­lic schools from state reg­u­la­tions in the same way that open-enroll­ment char­ters are exempt. Depend­ing on how the home rule pro­pos­al is writ­ten, the dis­trict could opt out of any num­ber of state rules, from teacher salary min­i­mums to start dates to hav­ing a school board at all. Among the options, accord­ing to the Texas Asso­ci­a­tion of School Boards, would be for the pro­pos­al to turn some or all schools over to pri­vate char­ter-school operators.
The road to home rule is a lengthy one, how­ev­er, and requires coop­er­a­tion from the school board. First, either 5 per­cent of vot­ers must sign a home rule peti­tion or two-thirds of the school board must vote for home rule. Then, the school board must cre­ate a spe­cial home rule com­mis­sion to draft a pro­pos­al. Last, the pro­pos­al is put to vote as a bal­lot ini­tia­tive, and requires at least 25 per­cent vot­er turnout to pass.

Per­haps that's why SOPS, the may­or, and oth­er home-rule pro­po­nents have spo­ken only in gen­er­al­i­ties, and nev­er dis­cussed pri­va­ti­za­tion or school board dis­so­lu­tion in con­nec­tion with home rule.
But it's not dif­fi­cult to con­nect the ide­o­log­i­cal dots. The force behind the home rule cam­paign, Sup­port Our Pub­lic Schools, is a 501©4 advo­ca­cy group led by Wilton Hollins, a promi­nent mem­ber of Region­al Chamber's Edu­cate Dal­las PAC. That's why some crit­ics see the new push for ​"home rule" as the next stage in a long game by busi­ness inter­ests to push the dis­trict to open the flood­gates to char­ter school operators.
NYU edu­ca­tion his­to­ri­an and research pro­fes­sor Diane Rav­itch tells In These Times that home rule in Dal­las could ​"elim­i­nate democ­ra­cy so that those in pow­er can pri­va­tize schools and turn them over to their allies: oth­ers who believe in [the] free market."
A com­plete char­ter school takeover of the dis­trict, as in New Orleans, could mean hun­dreds of mil­lions in rev­enue for Dal­las' edu­ca­tion non-prof­its, includ­ing Uplift and oth­er Cham­ber mem­bers. The Dal­las Inde­pen­dent School District's esti­mat­ed tax rev­enue for the 2014 – 2015 school year amounts to $1.3 bil­lion — which could flow to char­ter oper­a­tors, were the dis­trict to be pri­va­tized. Char­ter crit­ics warn, how­ev­er, that such lucre could come at the expense of stu­dents' edu­ca­tions. Among oth­er prob­lems, clos­ing pub­lic schools and open­ing pri­vate char­ter schools has allowed cities like Chica­go and New Orleans to cut per­son­nel costs by let­ting go vet­er­an teach­ers and hir­ing cheap­er, often less expe­ri­enced teachers.
Even with­out actu­al­ly pri­va­tiz­ing schools, home rule could achieve sim­i­lar effects. The home rule pro­pos­al could jet­ti­son the pro­tec­tions for pub­lic-school teach­ers man­dat­ed under Texas law, which include salary min­i­mums, due process for ter­mi­na­tion and dis­ci­pline, min­i­mum leaves of absence, lunch peri­ods off, guar­an­teed plan­ning and prepa­ra­tion time, and pro­fes­sion­al devel­op­ment. Addi­tion­al­ly, home rule could do away with Dal­las schools' state-man­dat­ed oblig­a­tions to offer coun­sel­ing pro­grams and meet cer­tain coun­selor-to-stu­dent ratios.
Such a plan might be a dif­fi­cult sell to vot­ers, giv­en the anti-char­ter sen­ti­ment in Dal­las. Observers spec­u­late that this is why the main advo­cates of home rule have been qui­et­ly push­ing to make the pro­pos­al about may­oral con­trol over the dis­trict, through an appoint­ed (rather than elect­ed) school board or elim­i­na­tion of the school board entire­ly. That allows the may­or to play a long game: Even if the ini­tial char­ter doesn't pro­pose whole­sale pri­va­ti­za­tion or go after teacher salaries, Texas law allows amend­ments to be made to the passed home rule pro­pos­al after a year, by either a bal­lot amend­ment or the school board. And if Dal­las' may­or, Mike Rawl­ings, were to win con­trol of the school board, there's rea­son to believe he'd push char­ter-friend­ly amend­ments. In 2012, he told the the Dal­las Morn­ing News, ​"I wel­come [char­ters] with open arms" and went on to praise Uplift's Dal­las schools as a ​"suc­cess."
Three inside city sources told the Dal­las Morn­ing News that the may­or and school board trustee Mike Morath, a major force behind the home rule effort, view home rule as best chance to replace the elect­ed school board with com­plete may­oral con­trol or at least an appoint­ed school board. One source claimed the mayor's spokesper­son told him that ​"the may­or would run DISD or over­see it. You wouldn't have trustees. If you did, they wouldn't be mak­ing decisions."
Rawl­ings and Morath denied they're seek­ing may­oral con­trol in the home rule effort — or any par­tic­u­lar out­come. How­ev­er, Morath cit­ed New Orleans, where state con­trol over the dis­trict led to com­plete pri­va­ti­za­tion, as a gov­er­nance mod­el wor­thy of con­sid­er­ing — a stance which would seem to favor both may­oral con­trol and char­ter expansion.
For Rawl­ings to win may­oral con­trol, he would need a school board that would install com­mis­sion mem­bers will­ing to take away the board's own pow­er. On the face of it, such an expec­ta­tion would seem absurd, yet the Dal­las Morn­ing News report sug­gests that Rawl­ings and Morath were pur­su­ing this path — even pre­emp­tive­ly com­ing up with a list of names for the com­mis­sion that they were sure the board would rubberstamp.
Such a swayable board would be dif­fi­cult to gen­er­ate overnight, so it's for­tu­nate for the may­or that the board is full of mem­bers backed by the Dal­las Region­al Chamber.
School board for sale
Dal­las busi­ness PACs Edu­cate Dal­las and Dal­las Kids First began pour­ing mon­ey into school board elec­tions in ear­ly 2012. Their first tar­get was board mem­ber Bruce Par­rot, who had recent­ly opposed a five-year $3 mil­lion dis­trict con­tract for Teach For Amer­i­ca, a non-prof­it that staffs school dis­tricts with col­lege recruits, who have stud­ied teach­ing for five weeks and promise to stay for at least two years. Teach For Amer­i­ca is fund­ed by just about every anti-union foun­da­tion or cor­po­ra­tion because TFA weak­ens teach­ers' employ­ment pre­mi­ums by replac­ing vet­er­an teach­ers, who have accu­mu­lat­ed health­care and pen­sion ben­e­fits, with temps, 80 per­cent of whom burn out after three years. In Dal­las, the school board vot­ed 6 – 2 for the TFA con­tract the same year that a $110 mil­lion dol­lar fund­ing cut pushed 700 teach­ers to retire and cost over a 1,000 sup­port staff employ­ees their jobs.
As the Dal­las Observ­er not­ed in 2012, votes like this made Par­rot ​"unpop­u­lar with busi­ness groups." In a can­di­date ​"grad­ing" assess­ment, for exam­ple, Dal­las Kids First gave Par­rot a D- over­all, cit­ing his rejec­tion of Teach For America's con­tract and refusal to sup­port mea­sures that would tie teacher com­pen­sa­tion to stan­dard­ized test performance.
So when Par­rot was up for re-elec­tion in 2012, Edu­cate Dal­las and Dal­las Kids First poured resources into his chal­lenger, then-unknown can­di­date Dan Michiche. The two PACs con­tributed $20,239.97 and $26,470, respec­tive­ly, to his cam­paign — record amounts for a school board race. In total, Michiche raised $54,479.57, a slam-dunk in the face of Parrot's $950. Unable to com­pete with this fund­ing, which went into mass neg­a­tive leaflet­ing and door-to-door cam­paign­ing by Dal­las Kids First, Par­rot was eas­i­ly defeated.
If Parrot's tri­als rep­re­sent the Dal­las Busi­ness community's stick, the sto­ry of Bernadette Nutall fea­tures the car­rot, dipped in greasy cam­paign contributions.
When Nutall first won her seat in 2009, her cam­paign was fund­ed most­ly by the Amer­i­can Fed­er­a­tion of Teach­ers union's Dal­las arm, Alliance-AFT, along with small dona­tions from dis­trict busi­ness own­ers, who sup­port­ed her for pro­fes­sion­al expe­ri­ence lead­ing sum­mer enrich­ment pro­grams for low-income stu­dents. At the begin­ning of her school board tenure, Nutall was a strong crit­ic of for­mer super­in­ten­dent and edu­ca­tion reform dar­ling Michael Hino­josa, who was as strong advo­cate of TFA and was among those dis­trict offi­cials that received free trips from the Dal­las Region­al Cham­ber to explore char­ter school options across the country.
But the longer Nutall has been in office, the clos­er she has aligned her­self with the Dal­las busi­ness community's agen­da. In 2011 dis­trict expense reports reveal that the Dal­las Region­al Cham­ber sub­si­dized trips for Nutall to learn more about char­ter schools in Hous­ton and Los Ange­les. On Jan­u­ary 27, 2012 she made a high­ly con­tro­ver­sial deci­sion to vote for 11 school clo­sures, includ­ing five in her own dis­trict. Thir­teen days after her vote, Edu­cate Dal­las donat­ed to Nutall's cam­paign for the first time, with a $10,000 gift. By the end of 2012, Edu­cate Dal­las and Kids First had, respec­tive­ly, giv­en Nutall $20,239.97 and $25,413.09; over­all, report­ed con­tri­bu­tions to the Nutall cam­paign near­ly quadru­pled from the pre­vi­ous year, to $54,527.06
The mon­ey helped Nutall trounce her oppo­nent Damar­cus Offord, a recent high school grad­u­ate. He demand­ed to know (dur­ing the cam­paign) if there was a con­nec­tion between her high­ly con­tro­ver­sial deci­sion to vote the school clo­sures and the sud­den cor­po­rate sup­port. In an inter­view with In These Times, Nutall claimed she had no con­ver­sa­tions with Edu­cate Dal­las at any point, say­ing, ​"I don't play that way, my vote is not for sale."
"I'm not sure why I received so much in 2012. In 2009, I did­n't real­ly gar­ner any sup­port from the North Dal­las sec­tor," Nutall tells In These Times. ​"My mes­sage did­n't [change], and has­n't changed. I put the needs of all chil­dren above those of any spe­cial inter­est groups. I am care­ful to list all con­tri­bu­tions to my cam­paign so every­one knows who sup­port­ed me, and my message."
But Nutall's ide­ol­o­gy did appar­ent­ly shift dur­ing her term on the board. It's not only her votes to close down pub­lic schools and bring in TFA recruits; for the Cit­i­zens Bud­get Review Com­mis­sion, set up in 2011 to ensure dis­trict con­tracts were nec­es­sary pur­chas­es rather than nepo­tis­tic gifts, Nutall select­ed Todd Williams, a clear con­flict of inter­est, giv­en his posi­tions as Teach For America's Dal­las region­al advi­sor and for­mer board mem­ber of Uplift Edu­ca­tion, one of Dal­las' promi­nent char­ter chains.
Com­mu­ni­ty opin­ion on Nutall remains mixed. Hobie Hukill, a cur­rent DISD librar­i­an, argues to In These Times, ​"At first she thought they [the busi­ness lead­ers] were harm­less, but she's def­i­nite­ly try­ing to do the right thing."
Accord­ing to Joyce Fore­man, a recent­ly elect­ed trustee, once Nutall start­ed ques­tion­ing the district's fir­ings of prin­ci­pals she knew, the busi­ness com­mu­ni­ty cut her off. Indeed, in the last two years, Nutall has received no more con­tri­bu­tions from Edu­cate Dal­las or Dal­las Kids First.
Yet over­all, eight of the nine cur­rent board mem­bers have received lucra­tive endorse­ments from Edu­cate Dal­las over the last two years.
Enter the leviathan: Sup­port Our Pub­lic Schools
SOPS, the group cam­paign­ing for home rule, presents itself as an inde­pen­dent grass­roots advo­ca­cy orga­ni­za­tion. An inves­ti­ga­tion of who start­ed, leads and funds SOPS leaves lit­tle doubt, how­ev­er, that it is an ally or even an exten­sion of the Dal­las busi­ness com­mu­ni­ty. One unnamed offi­cial said to the Dal­las Morn­ing News, ​"It is orches­trat­ed. I hate to see stuff that's not grass­roots being por­trayed as it is."
SOPS' lead­ers are all are affil­i­at­ed with the Dal­las Region­al Cham­ber or its PAC, Edu­cate Dal­las, of which SOPS pres­i­dent Wilton Hollins is a promi­nent member.
No one knows who exact­ly funds the group. As a 501©4, SOPS, unlike Super PACs, does not have to dis­close its donors and can spend as much as it wants on polit­i­cal projects, as long as 50 per­cent of its spend­ing is not express­ly polit­i­cal. SOPS has attract­ed local con­tro­ver­sy because of its refusal to dis­close its finan­cial back­ers. Thus far, only the bil­lion­aire for­mer Enron exec­u­tive John Arnold has been open about his sup­port for the group, which his foun­da­tion lists as hav­ing received some­where between $100,000-$499,999.
Accord­ing to a sear­ing Rolling Stone pro­file by Matt Taib­bi, Arnold retired at 38, after a suc­cess­ful career loot­ing Enron's pen­sion fund and mak­ing about $3 bil­lion as the world's fore­most nat­ur­al gas trad­er, in order to pur­sue his true pas­sion in life: pub­lic sec­tor pen­sion reform. Since his retire­ment, with Tea Par­ty friends like Dick Armey, Arnold has fund­ed efforts to weak­en pub­lic sec­tor work­ers' pen­sions from San Jose to Rhode Island.
But his pas­sion for pri­va­ti­za­tion goes beyond his pen­sion lob­by­ing efforts. An In These Times review of Arnold's foun­da­tion expen­di­tures finds that he has spent $20,223,700 on Teach For Amer­i­ca, $7,000,000 on Michelle Rhee's Stu­dents First, and $2,167,349 on KIPP char­ter schools — edu­ca­tion reform groups that have spear­head­ed the mas­sive char­ter school expan­sion in Arnold's native Houston.
Though Arnold is just one of SOPS' small cir­cle of donors, the rest of whom have refused to dis­close their iden­ti­ties or inten­tions, his pub­lic and finan­cial sup­port for char­ter schools gives a strong hint as to SOPS' leanings.
Morath: The mastermind
Mike Morath is often under­stood as the bridge between the Dal­las Region­al Chamber's edu­ca­tion reform ini­tia­tives and Sup­port Our Pub­lic Schools. As a dis­trict trustee, Morath rep­re­sents North Dal­las and Lake­wood, the city's wealth­i­est areas, where he has held office unop­posed since 2011. Though he did not come from Dal­las' old mon­ey clans, Morath emerged in Dal­las as a suc­cess­ful entre­pre­neur and quick­ly became close with the Dal­las Region­al Cham­ber, which saw poten­tial in him for his pas­sion for cor­po­rate effi­cien­cy and teacher eval­u­a­tion. Accord­ing to the Dal­las Morn­ing News, the Cham­ber intro­duced him to top school dis­trict offi­cials as part of a Cham­ber-orga­nized ​"lead­er­ship class." Morath's ini­tial run for school board in 2011 coin­cid­ed with the cre­ation of the Cham­ber-backed PAC Edu­cate Dal­las, and despite run­ning uncon­test­ed, he received the PAC's first-ever con­tri­bu­tion, a gift of $3,000. He's had the PAC's endorse­ment ever since.
Buoyed by such pow­er­ful busi­ness inter­ests, Morath has worked tire­less­ly behind the scenes to push through home rule.

In 2011, Morath was the first to call atten­tion to the Texas Edu­ca­tion Code's home rule pro­vi­sion. At first Morath claimed he had ​"noth­ing to do with Sup­port Our Pub­lic Schools," but three days after a Dal­las Morn­ing News report revealed he was work­ing with the May­or behind the scenes to pre­arrange the home rule commission's mem­ber­ship, he issued a state­ment say­ing he had encour­aged its cre­ation. But his role seemed to con­sti­tute more than encour­age­ment. Morath has admit­ted to com­ing up with the home rule idea and sug­gest­ing it to the founders of SOPS. He was also the one to intro­duce SOPS to both May­or Mike Rawl­ings and the bil­lion­aire who would become a key fun­der, John Arnold.
Accord­ing to inside city sources, Morath advo­cat­ed a home rule char­ter that would reform the trustee sys­tem, allow­ing for vot­er recalls and mak­ing some trustee posi­tions appoint­ed rather than elect­ed. Lat­er, he backed off that stance, claim­ing he sought no spe­cif­ic results through home rule. But accord­ing to one of the unnamed offi­cials in The Dal­las Morn­ing News inves­ti­ga­tion, Morath and Rawl­ings ​"should be straight­for­ward that they are com­ing after the trustees."
As Dallas Mayor Mike Rawlings noted approvingly, home rule creates a "blank slate" to completely transform the district's structure and governance. ... Among the options would be for the proposal to turn some or all schools over to private charter-school operators.
They fought the law and they won
From the start, SOPS' cam­paign has been dogged by eth­i­cal ques­tions. To get a home rule com­mis­sion start­ed, SOPS had to col­lect 24,650 sig­na­tures from reg­is­tered vot­ers in the dis­trict. Impres­sive­ly, SOPS turned in about 48,000, but of these, more than 21,000 were dis­qual­i­fied because of dou­ble-count­ing, illeg­i­bil­i­ty, non-dis­trict res­i­dence and unreg­is­tered vot­er sta­tus. Nonethe­less, SOPS squeaked by the sig­na­ture threshold.
After the peti­tion was cer­ti­fied, the school board appoint­ed a home rule com­mis­sion. Rumors flew that the may­or and Morath had a hand in the mem­bers' selec­tion. In March, an inside city source report­ed to the The Dal­las Morn­ing News that Rawling's spokesper­son Sam Merten had begun recruit com­mis­sion­ers and planned to ​"pro­pose a slate of peo­ple for the char­ter that they knew would put in place the char­ter they would want. They would have enough votes on the DISD board to get that passed. You'd have the folks in place already who are com­mit­ted no mat­ter the pub­lic out­pour­ing or opposition."
On June 19, the board of trustees unan­i­mous­ly approved a home rule com­mis­sion. With­out know­ing who was on Morath and Rawling's report­ed short list, there's no way of know­ing whether the may­or and the trustee influ­enced the selection.
What's clear, how­ev­er, is the select­ed com­mis­sion fails to reflect the Texas Edu­ca­tion Code's man­date that a home rule commission's ​"mem­ber­ship must reflect the racial, eth­nic, socioe­co­nom­ic, and geo­graph­ic diver­si­ty of the district."
Racial­ly and eth­ni­cal­ly, the 15-mem­ber com­mis­sion is one-third white, one-third Lati­no, and one-third Black. The ques­tion of how to mea­sure the district's make­up has been a point of con­tention. Morath argues that the dis­trict pop­u­la­tion should take stu­dents into account, but be based on the district's vot­ing-age pop­u­la­tion, which accord­ing to his cal­cu­la­tions to In These Times would make the racial break­down 45 per­cent His­pan­ic, 26.5 per­cent white, 24 per­cent African Amer­i­can, 2 per­cent Asian, and 2.5 per­cent oth­er. By this mea­sure, the com­mis­sion still falls short on rep­re­sen­ta­tion of Lati­nos. If, how­ev­er, one takes into con­sid­er­a­tion the fam­i­lies that actu­al­ly send their kids to dis­trict schools —the law is not explic­it — the break­down would be 70 per­cent His­pan­ic, 23 per­cent African Amer­i­can, 4.6 per­cent white, 1.2 per­cent Asian, and 1.2 per­cent oth­er — in which case the com­mis­sion should have at min­i­mum 10 Lati­no mem­bers and three black mem­bers, and just one white member.
Geo­graph­i­cal­ly, six of the commission's mem­bers come from the rich neigh­bor­hoods of North Dal­las — Oak Lawn, Addi­son, and White Rock — while none come from the Lati­no com­mu­ni­ties of West Oak Cliff, Pleas­ant Grove and South East Dal­las or the African Amer­i­can com­mu­ni­ties of East Oak Cliff and West Dal­las — despite the fact that sig­nif­i­cant­ly more stu­dents in these com­mu­ni­ties attend pub­lic schools than do stu­dents in North Dal­las.
Socioe­co­nom­i­cal­ly, most of the com­mis­sion is made up of lawyers, con­sul­tants, IT pro­fes­sion­als, dis­trict offi­cials, and polit­i­cal oper­a­tives — not rep­re­sen­ta­tive of a city in which the per capi­ta income is $27,011, and 23.6 per­cent of the pop­u­la­tion falls below the pover­ty line.
The Texas Edu­ca­tion Code's Home Rule pro­vi­sion also states that 25 per­cent of the com­mis­sion must be class­room teach­ers ​"select­ed by rep­re­sen­ta­tives of the pro­fes­sion­al staff" on a dis­trict wide com­mit­tee. Accord­ing to state law, this com­mit­tee is sup­posed to be elect­ed by dis­trict teach­ers, which prompt­ed the Alliance-AFT to take the dis­trict to court because, they charged" such elec­tions had nev­er occurred and the selec­tions were left up the dic­tates of improp­er­ly appoint­ed dis­trict offi­cials. On June 19, Judge Carl Gins­burg con­clud­ed that ​"a sig­nif­i­cant num­ber of the DAC's pro­fes­sion­al edu­ca­tor mem­bers, were con­trary to statute, not elect­ed, and thus the DAC was, indeed unlaw­ful­ly con­sti­tut­ed." Despite this clear find­ing, Gins­burg argued that the district's four selec­tions were not demon­strat­ed to cause harm to the inter­ests of class­room teach­ers, and thus Alliance-AFT's injunc­tion attempt was defeated.
Last, many on the com­mis­sion are Dal­las elites and dis­trict insid­ers: At least two are for­mer high-lev­el dis­trict offi­cials, one is a for­mer North Dal­las school board mem­ber, one is the hus­band of a for­mer school board mem­ber, and anoth­er a son of a school board member.
To what extent such a skewed com­mis­sion will affect its ini­tial bal­lot pro­pos­al will only become clear in the com­ing months.
Com­mu­ni­ty resistance
Ini­tial­ly, SOPS pushed for the home rule ini­tia­tive to be on this November's bal­lot. Local crit­ics argued such haste would almost cer­tain­ly mean a draft of the pro­pos­al had been writ­ten before the com­mis­sion had even con­vened, giv­en the time the pro­pos­al would need after­wards to be reviewed by the Texas Sec­re­tary of State, the US Depart­ment of Jus­tice for clear­ance under the Vot­ing Rights Act, and final­ly the Texas Com­mis­sion­er of Education.

But numer­ous protests, com­mu­ni­ty forums, and packed town hall meet­ings oppos­ing home rule, orga­nized by groups like the Texas Orga­niz­ing Project, the NAACP, the League of Unit­ed Latin Amer­i­can Cit­i­zens and Alliance-AFT seem to have made com­mis­sion mem­bers wary of push­ing through a pro­pos­al. None except Edwin Flo­res, the com­mis­sion mem­ber appoint­ed by Mike Morath, pub­licly sup­port­ed draft­ing a pro­pos­al by the Novem­ber dead­line. As com­mis­sion­er Lew Black­burn Jr. declared to Dal­las' NPR affil­i­ate, ​"Now if we just want to rub­ber stamp some­thing, and to say that the 15 com­mis­sion­ers were select­ed just to push this through and not to do any­thing, then [the aim­ing for the Novem­ber bal­lot] would make sense. But that's not why we're here."
With the fil­ing dead­line of August 18 past, the com­mis­sion has a year to draft a pro­pos­al, which would then go on the Novem­ber 2015 ballot.
Recent­ly elect­ed board mem­ber Joyce Fore­man thinks that com­mu­ni­ty oppo­si­tion to SOPS is what con­vinced the com­mis­sion to take their time draft­ing a pro­pos­al. "[SOPS] tried the hard sell and it didn't work," said Fore­man, who won her seat on an anti-home rule plat­form, in an inter­view with In These Times. ​"Now they're try­ing the soft sell by promis­ing not to change gov­er­nance, not to change teacher con­tracts — what they're not telling the pub­lic is that, after a year, they can start mak­ing [home rule] char­ter amend­ments." At an August 4th, home rule com­mis­sion meet­ing school dis­trict lawyer Lisa McBride con­firmed this pos­si­bil­i­ty, explain­ing, ​"A board or vot­ers under the amend­ment process … can sub­mit an amend­ment." In oth­er words, giv­en the pub­lic out­cry, even if board were to pro­pose a mod­er­ate home rule pro­pos­al — once accept­ed, after a year dras­tic amend­ments could be made to it from the inside.
Dal­las' low-income com­mu­ni­ties of col­or have fought back against home rule in part out of fears that it could help real estate devel­op­ers accel­er­ate the black flight afflict­ing the dis­trict. DISD's prop­er­ty assets include 269 facil­i­ties spread across 26,248,469 total gross square feet. A recent dis­trict assess­ment found that were all school sites refur­bished to opti­mal con­di­tions, the district's build­ing would have a total replace­ment val­ue of over $8.13 tril­lion dol­lars, a source that char­ter school entre­pre­neurs or real estate devel­op­ers could tap into on the cheap if able to push through mass school closures.

By clos­ing down and con­sol­i­dat­ing schools, a school board under may­oral con­trol could dis­lo­cate com­mu­ni­ties by depriv­ing them of pub­lic resources and com­mu­ni­ty nexus­es — a hall­mark of state-engi­neered gen­tri­fi­ca­tion poli­cies. The poor black com­mu­ni­ties of East Oak Cliff and South Dal­las lie near the down­town finan­cial dis­trict. As UT Austin Edu­ca­tion Pro­fes­sor Julian Vasquez-Heilig argues to In These Times, ​"What's hap­pen­ing is that these schools sit on prime real estate. It's not just the schools — it's the neigh­bor­hoods, as in east Austin, and as in Freedman's town in Hous­ton," said Heilig. ​"They want to clear black folks out. It's all about future value."
In these poor neigh­bor­hoods, local pub­lic schools are some of the few sites left in which com­mu­ni­ties can orga­nize and fos­ter a col­lec­tive sense of iden­ti­ty. By clos­ing down schools and bus­ing kids into con­sol­i­dat­ed char­ter schools, which have a finan­cial incen­tive to max­i­mize stu­dent pop­u­la­tion while min­i­miz­ing stu­dent ser­vices, such com­mu­ni­ty hubs would be lost, giv­ing res­i­dents lit­tle incen­tive to stay.
The home rule cam­paign, then, is not just a fight about school con­trol; it is a strug­gle over who will have a say in the future of Dal­las. Per­haps no sin­gle event sig­naled the community's oppo­si­tion to the home rule cam­paign more than the land­slide run-off elec­tion of Fore­man to the DISD board of trustees this June, a month after the home rule com­mis­sion cam­paign first start­ed to pick up momen­tum. Fore­man, a 40-year res­i­dent of Red­bird, one of Dal­las' his­tor­i­cal­ly black com­mu­ni­ties, made a name for her­self fight­ing against the 2011 school clo­sures at a rau­cous school board ses­sion, famous­ly shout­ing, ​"Wake up peo­ple; are you asleep? Are you sick? Or what?"
The stakes of her elec­tion could not have been high­er. Car­la Ranger of Dis­trict 6, the only board mem­ber to nev­er receive mon­ey from the chamber's PAC, announced her retire­ment at the begin­ning of this year. The busi­ness com­mu­ni­ty moved fast. On the first day of fil­ing, Bertha Bai­ley What­ley, an unknown dis­trict lawyer, stepped into the race, and quick­ly, endorse­ments start­ed pour­ing in from the Dal­las Morn­ing News, The Real Estate Coun­cil, Metro­Tex Asso­ci­a­tion of Real­tors, Edu­cate Dal­las, and Kids First — and with them mon­ey, more mon­ey than any­one can remem­ber in a school board race, even in Dallas.
In total, What­ley raised a whop­ping $104,012.30, spend­ing $60,127.84 on the adver­tis­ing ser­vices of Allyn Media—curi­ous­ly, the same PR firm hired by SOPS to over­see the com­mu­ni­ca­tions of its home rule cam­paign. Accord­ing to cam­paign records, What­ley even received $5,100 from Trustee Mike Morath. Morath's deci­sion to step into anoth­er dis­trict race raised eye­brows, as did the $10,000 of ​"con­sult­ing" ser­vices he offered to What­ley accord­ing to cam­paign records. In a phone inter­view, Fore­man held lit­tle back. ​"My ques­tion has been: what kind of con­sult­ing could he do in my com­mu­ni­ty? He doesn't know it."
But what Fore­man lacked in fund­ing, she made up in orga­niz­ing and com­mu­ni­ty respect. ​"Peo­ple in the dis­trict, no ifs, ands, or buts, are against this — they don't trust the sys­tem. This was rolled out against the peo­ple, they remem­ber fight­ing for sin­gle mem­ber dis­tricts, so they want to have peo­ple they elect."
Fore­man also calls out SOPS for its attempts for its super­fi­cial attempts at appeas­ing com­mu­ni­ties of col­or. ​"They had two African Amer­i­cans and a His­pan­ic lead­ing it, try­ing to con­vince us this was a good deal. [SOPS pres­i­dent] Wilton Hollins tried to come down here from Plano [a rich Dal­las sub­urb] and he got jumped," she laughed, ​"peo­ple were giv­ing him hell." Fore­man also recalls Whatley's attempts to dis­tance her­self from home rule, ​"At a board meet­ing, one of her advi­sors had her put on a T‑shirt against home rule, as if that would fool the people."
By the time the Foreman's grass­roots cam­paign went into full effect and peo­ple start­ed hear­ing about the home rule cam­paign, What­ley had no chance. Fore­man near­ly dou­bled Whatley's vote total, tak­ing 65 per­cent of the vote. ​"While I have been a street fight­er for the kids, now I have to give this an oppor­tu­ni­ty," Fore­man said. ​"That doesn't take away any of my edge by the way."
Fore­man and her com­mu­ni­ty allies have their work cut out for them in the months ahead. The Dal­las busi­ness com­mu­ni­ty, high­ly involved in the grow­ing local char­ter school move­ment, and their hopes to cash in on the district's bud­get will not be going away any­time soon. Much more orga­ni­za­tion and mobi­liza­tion will be need­ed to vote down the home rule char­ter next year.
Reflect­ing on her suc­cess­ful com­mu­ni­ty-based cam­paign, Fore­man says, ​"We know what works. The ques­tion is: Do we have the will?"
This report was made pos­si­ble by a gen­er­ous grant from the Voqal Fund.