Progress in the 'World's Greatest Deliberative Body'?
The prospects for Democrats in the Senate are looking better, but progressives' gains will be modest in November.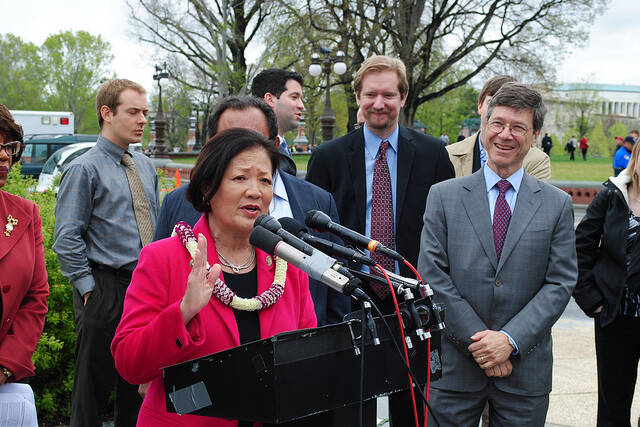 There's at least a fair chance of a new Demo­c­rat com­ing to pow­er in 11 of the 33 Sen­ate races this fall.
There are three races that hold out the possibility of bringing strong and proven new progressive voices to the Senate next year.
Repub­li­cans are defend­ing 10 seats this year, as opposed to the 21 Demo­c­ra­t­ic seats that are in con­tention. The seats of two inde­pen­dents who cau­cus with the Democ­rats, Bernie Sanders and Joe Lieber­man, are also in con­tention. Lieber­man is retir­ing. Sanders is run­ning again and is expect­ed to win easily.
For the Demo­c­ra­t­ic Par­ty, the emerg­ing field of new can­di­dates con­tains most­ly good news. Sev­er­al strong prospects are mount­ing cam­paigns, espe­cial­ly in states that lean Repub­li­can, giv­ing Democ­rats a bet­ter-than-expect­ed chance of main­tain­ing con­trol of the Sen­ate. They now have a 51-seat major­i­ty and a gov­ern­ing major­i­ty, with Lieber­man and Sanders, of 53.
The odds of Democ­rats retain­ing a nar­row major­i­ty are fair­ly strong. They'll prob­a­bly lose at least three or four close races, but they have a good chance of pick­ing up one or two seats now held by Repub­li­cans. If the Sen­ate is split even­ly between Democ­rats and Repub­li­cans, con­trol will rest with the par­ty that wins the pres­i­den­tial election.
Three pro­gres­sives to watch
The pic­ture is less rosy for pro­gres­sives, but there are three races that hold out the pos­si­bil­i­ty of bring­ing strong and proven new pro­gres­sive voic­es to the Sen­ate next year.
The one that has received the most atten­tion is Eliz­a­beth Warren's bid for Scott Brown's seat in Mass­a­chu­setts. The right-wing rhetoric of the GOP pres­i­den­tial can­di­date prob­a­bly will not play well in lib­er­al Mass­a­chu­setts over the long run, and War­ren will have the pres­i­den­tial-elec­tion-year advan­tage of heavy vot­er turnout. These fac­tors, and the fact that she is adept at chan­nel­ing the ener­gy of the Occu­py move­ment, prob­a­bly make her a slight favorite in the race, though she trails Brown by sev­er­al points in recent polling.
The sec­ond promis­ing pro­gres­sive is Tam­my Bald­win. She's run­ning for the Wis­con­sin Sen­ate seat cur­rent­ly held by Herb Kohl, who is retir­ing. As a Rep­re­sen­ta­tive serv­ing Wisconsin's Sec­ond Dis­trict since 1999, Bald­win has among the most pro­gres­sive vot­ing records in Con­gress. Accord­ing to the for­mu­la devised by the web­site Pro­gres­sive Punch, Baldwin's life­time vot­ing record is the ninth most pro­gres­sive in the House. On votes that are deemed ​"cru­cial" to pro­gres­sives, she ranks sixth.
Bald­win has been a vocal crit­ic of cor­po­rate cor­rup­tion and has worked for a more pro­gres­sive tax code. In Feb­ru­ary, she and a Sen­ate col­league, Shel­don White­house (D‑R.I.), intro­duced a bill designed to ensure that peo­ple mak­ing over $1 mil­lion annu­al­ly pay at least a 30-per­cent effec­tive tax rate. She's also been a strong pro­gres­sive voice in for­eign affairs: she opposed going to war with Iraq in 2003 and has called for ear­ly with­draw­al of Amer­i­can troops from Afghanistan. The Coun­cil for a Liv­able World, a non­par­ti­san orga­ni­za­tion devot­ed to advanc­ing pro­gres­sive nation­al secu­ri­ty poli­cies, gave her a 100 per­cent on its vot­ing score­card. Baldwin's oppo­si­tion hasn't been deter­mined yet, but recent polling puts her slight­ly ahead of all the most like­ly GOP candidates.
A third poten­tial new cham­pi­on of pro­gres­sivism is Mazie Hirono, who has rep­re­sent­ed Hawaii's Sec­ond Con­gres­sion­al Dis­trict since 2006. Pro­gres­sive Punch ranks her life­time vot­ing record as the sixth most pro­gres­sive in the House, and she is par­tic­u­lar­ly strong on labor, health­care and envi­ron­men­tal issues. Dur­ing the debate over health­care reform, she sup­port­ed the cre­ation of a sin­gle-pay­er sys­tem. A major focus of her cur­rent Sen­ate cam­paign has been the devel­op­ment of clean and renew­able ener­gy sources to help Hawaii become ener­gy inde­pen­dent. In response to a sur­vey by the Pro­gres­sive Democ­rats of Hawaii, Hirono wrote that she would ​"con­tin­ue to fight to increase research and devel­op­ment of alter­na­tive ener­gy in Hawaii. By encour­ag­ing the devel­op­ment of bio­fu­els and the use of Hawaii's plen­ti­ful wind, solar, and ocean ener­gy, Hawaii can lead the way in devel­op­ing inno­v­a­tive solu­tions – as well as cre­at­ing jobs in a new, clean-ener­gy economy."
Hirono's oppo­nent in the Demo­c­ra­t­ic pri­ma­ry race, for­mer U.S. Rep­re­sen­ta­tive Ed Case, is wide­ly viewed as a Demo­c­ra­t­ic estab­lish­ment cen­trist with a poor record of sup­port­ing pro­gres­sive caus­es. Cur­rent polls show Hirono lead­ing both Case and the like­ly GOP can­di­date by dou­ble-dig­it mar­gins. The win­ner of the race will replace Demo­c­rat Daniel Aka­ka (retir­ing).
Red states, blue states, swing states
Of the eight remain­ing races where a new Demo­c­rat might come to pow­er in the Sen­ate, three are in red states, three are swing states, and two are in blue states. None of the races fea­tures a strong pro­gres­sive voice.
In the red states – Ari­zona, Nebras­ka and North Dako­ta – Democ­rats feel good about the can­di­dates they've recruit­ed to run in envi­ron­ments where it will be dif­fi­cult for a Demo­c­rat to win. In North Dako­ta, for­mer attor­ney gen­er­al Hei­di Heitkamp will run to replace the retir­ing Demo­c­rat Kent Con­rad. In Ari­zona, Richard Car­mona – the U.S. Sur­geon Gen­er­al under George W. Bush – has switched his par­ty affil­i­a­tion from inde­pen­dent and will like­ly be the Demo­c­ra­t­ic can­di­date in the race to replace Repub­li­can Jon Kyl (retir­ing). In Nebras­ka, where Demo­c­rat Ben Nel­son is retir­ing, per­haps the only oth­er Demo­c­rat who has a chance of win­ning that seat has announced that he will run: for­mer Sen­a­tor Bob Kerrey.
In two of the swing states – New Mex­i­co and Vir­ginia – the prob­a­ble Demo­c­ra­t­ic can­di­dates are famil­iar polit­i­cal fig­ures. Tim Kaine, a for­mer gov­er­nor of Vir­ginia, is far ahead of sev­er­al oth­er con­tenders in recent polls. He'll like­ly be the nom­i­nee to replace retir­ing Demo­c­rat Jim Webb. In New Mex­i­co, U.S. Rep­re­sen­ta­tive Mar­tin Hein­rich will like­ly be the nom­i­nee to replace Demo­c­rat Jeff Binga­man (retir­ing). In the oth­er swing state, Neva­da, the pri­ma­ry con­test between Rep­re­sen­ta­tive Shel­ley Berkley and busi­ness­man Bar­ry Ellsworth has the poten­tial to be a close and inter­est­ing race. Berkley is a cen­trist; Ellsworth is a green-ener­gy entre­pre­neur who has made fight­ing cor­po­rate cor­rup­tion and reg­u­lat­ing Wall Street cen­tral to his cam­paign, though he doesn't yet have a vot­ing record to back up his rhetoric.
The two blue states – Maine and Con­necti­cut – offer the most sus­pense and dis­ap­point­ment of this Sen­ate elec­tion cycle. With two Repub­li­can sen­a­tors, Maine has been a blue state only at the pres­i­den­tial lev­el. That could change, giv­en Sen­a­tor Olympia Snowe's retire­ment this year, but the race is com­pli­cat­ed by the recent deci­sion of Maine's for­mer gov­er­nor, Angus King, to run for Snowe's seat. King, who remains extra­or­di­nar­i­ly pop­u­lar in Maine, is reg­is­tered as an inde­pen­dent and has declined to say which par­ty he would cau­cus with, if elect­ed. The dilem­ma for Democ­rats (and Repub­li­cans) is that run­ning a strong can­di­date of their own threat­ens to split the vote between King and that can­di­date, hand­ing vic­to­ry to the oth­er party.
In Con­necti­cut, where Lieber­man is retir­ing, there is a com­pet­i­tive pri­ma­ry race between Rep­re­sen­ta­tive Chris Mur­phy and Connecticut's for­mer sec­re­tary of state, Susan Bysiewicz. (Rep. William Tong, D‑Stamford, is also run­ning, but is polling far behind them.) Nei­ther Mur­phy nor Bysiewicz has a notably pro­gres­sive record: Pro­gres­sive Punch awards Mur­phy just two out of five stars for his vot­ing record. In a state that is as reli­ably blue as Con­necti­cut, pro­gres­sives might have hoped for more than the same old same old from Lieberman's replace­ment. That appar­ent­ly won't happen.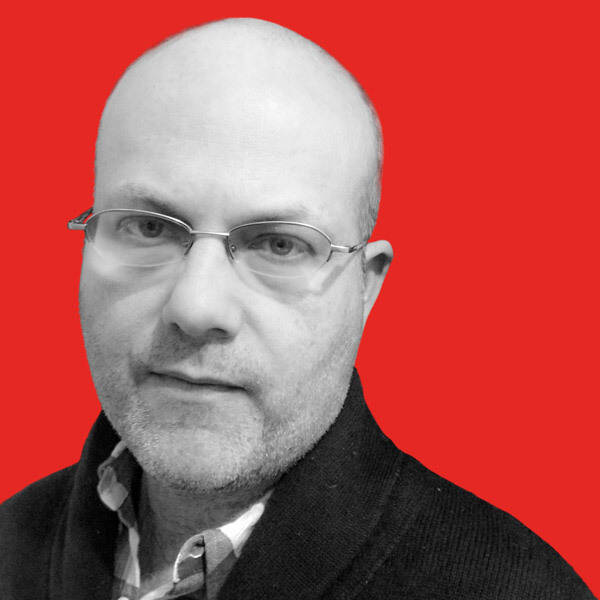 Theo Ander­son
is an In These Times con­tribut­ing writer. He has a Ph.D. in mod­ern U.S. his­to­ry from Yale and writes on the intel­lec­tu­al and reli­gious his­to­ry of con­ser­vatism and pro­gres­sivism in the Unit­ed States. Fol­low him on Twit­ter @Theoanderson
7
.