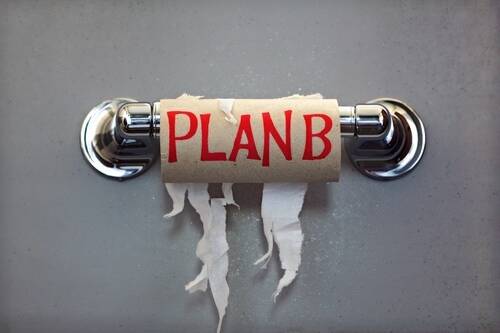 It appears one Mis­souri town has tak­en the war on pub­lic employ­ees to a new extreme. From Huff­in­g­ton Post:
City offi­cials in one Mis­souri town have come up with a sim­ple plan to cut pub­lic spend­ing: BYOTP.

That's right, male pub­lic works employ­ees in Wind­sor, Mis­souri, were report­ed­ly told to bring their own toi­let paper to work after a city admin­is­tra­tor claimed the male work­ers were using too much toi­let paper dur­ing a time of bud­get con­straints, accord­ing to KCTV5 News. The 10 male employ­ees were appar­ent­ly using far more toi­let paper than the four female employ­ees, caus­ing the city to go over its bud­get for bath­room supplies.
With Oba­ma's nom­i­na­tion of Thomas Perez for Sec­re­tary of Labor this week, Seth Har­ris's time as Act­ing Sec­re­tary of Labor may be com­ing to an end. But his St. Patrick­'s Day speech to the Inter­na­tion­al Asso­ci­a­tion of Fire Fight­ers assures that he will be missed:
Good morn­ing, friends! Since St. Patrick­'s Day end­ed just a few hours ago, I'll try to keep my voice down. I don't want to aggra­vate your hang­over or mine.

With the impor­tant hol­i­day yes­ter­day and the start of March Mad­ness, even the act­ing Sec­re­tary of Labor has to accept that today prob­a­bly won't be the most pro­duc­tive work day of the year.
Remem­ber the viral video of a union activist sup­pos­ed­ly sock­ing a Fox News con­trib­u­tor in the face dur­ing protests over Michigan's so-called ​"right to work" law? Now a Michi­gan pros­e­cu­tor is say­ing the union pro­test­er act­ed in self-defense. From the Lans­ing State Jour­nal:
Dun­nings said today the first video his office reviewed had been edit­ed. After review­ing an unedit­ed clip, he decid­ed to not pur­sue the case.

​"It's pret­ty clear the per­son that they want­ed to charge was act­ing in self-defense," Dun­nings said of the union mem­ber who appar­ent­ly slugged Crowder.
The women-dom­i­nat­ed health­care field is one of the fastest grow­ing in the Unit­ed States, but it is prov­ing to be one of the most dan­ger­ous. From The Nation:
The report from the Lucian Leape Insti­tute, ​"Through the Eyes of the Work­force," reviewed the research and con­vened round­ta­bles and focus groups to look at the work­ing con­di­tions in the health­care indus­try. What it found is wide­spread abuse. The rate of phys­i­cal harm for the health­care work­force, par­tic­u­lar­ly for nurs­es, is thir­ty times high­er than oth­er indus­tries. In fact, the Bureau of Labor Sta­tis­tics reports that the injury and ill­ness rate for full-time health­care work­ers is 56 per­cent, com­pared to 42 per­cent for all pri­vate indus­tries — and remem­ber that this includes dan­ger­ous jobs like police offi­cers, con­struc­tion work­ers and firefighters.