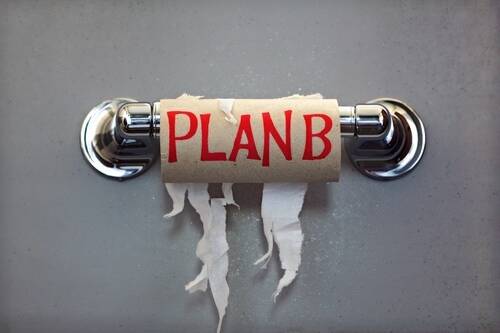 It appears one Missouri town has taken the war on public employees to a new extreme. From Huffington Post:
City officials in one Missouri town have come up with a simple plan to cut public spending: BYOTP.

That's right, male public works employees in Windsor, Missouri, were reportedly told to bring their own toilet paper to work after a city administrator claimed the male workers were using too much toilet paper during a time of budget constraints, according to KCTV5 News. The 10 male employees were apparently using far more toilet paper than the four female employees, causing the city to go over its budget for bathroom supplies.
With Obama's nomination of Thomas Perez for Secretary of Labor this week, Seth Harris's time as Acting Secretary of Labor may be coming to an end. But his St. Patrick's Day speech to the International Association of Fire Fighters assures that he will be missed:
Good morning, friends! Since St. Patrick's Day ended just a few hours ago, I'll try to keep my voice down. I don't want to aggravate your hangover or mine.

With the important holiday yesterday and the start of March Madness, even the acting Secretary of Labor has to accept that today probably won't be the most productive work day of the year.
Remember the viral video of a union activist supposedly socking a Fox News contributor in the face during protests over Michigan's so-called ​"right to work" law? Now a Michigan prosecutor is saying the union protester acted in self-defense. From the Lansing State Journal:
Dunnings said today the first video his office reviewed had been edited. After reviewing an unedited clip, he decided to not pursue the case.

​"It's pretty clear the person that they wanted to charge was acting in self-defense," Dunnings said of the union member who apparently slugged Crowder.
The women-dominated healthcare field is one of the fastest growing in the United States, but it is proving to be one of the most dangerous. From The Nation:
The report from the Lucian Leape Institute, ​"Through the Eyes of the Workforce," reviewed the research and convened roundtables and focus groups to look at the working conditions in the healthcare industry. What it found is widespread abuse. The rate of physical harm for the healthcare workforce, particularly for nurses, is thirty times higher than other industries. In fact, the Bureau of Labor Statistics reports that the injury and illness rate for full-time healthcare workers is 56 percent, compared to 42 percent for all private industries — and remember that this includes dangerous jobs like police officers, construction workers and firefighters.