Months after the Supreme Court's June 2018 Janus v. AFSCME deci­sion, pub­lic-sec­tor unions are not tee­ter­ing on the brink of col­lapse, as their detrac­tors may have hoped. The con­sen­sus is that good prepa­ra­tion soft­ened the ini­tial blow.
Janus could also spark a labor surge. "It might generate a higher level of union activism. If that happens, what they've intended to do here may backfire."
"Any­one writ­ing our obit­u­ary is going to be sore­ly dis­ap­point­ed," Lee Saun­ders, pres­i­dent of the Amer­i­can Fed­er­a­tion of State, Coun­ty and Munic­i­pal Employ­ees (AFSCME), tells In These Times. ​"We don't believe we are going to get hurt near­ly as bad­ly as peo­ple thought by Janus."
U.S. labor law requires unions to rep­re­sent every­one in a bar­gain­ing unit whether or not they opt to be offi­cial, dues-pay­ing union mem­bers. Pri­or to Janus, most states required those who opt­ed out to pay for that rep­re­sen­ta­tion through ​"fair-share fees," set at a per­cent­age of dues. In one fell swoop, Janus elim­i­nat­ed fair-share fees for pub­lic-sec­tor unions nation­wide, allow­ing non­mem­bers to get all the ben­e­fits of the union with­out paying.
In These Times spoke with five U.S. pub­lic-sec­tor unions affect­ed by Janus: AFSCME, the Amer­i­can Fed­er­a­tion of Teach­ers (AFT), the Ser­vice Employ­ees Inter­na­tion­al Union (SEIU), the Nation­al Edu­ca­tion Asso­ci­a­tion (NEA) and the Com­mu­ni­ca­tions Work­ers of Amer­i­ca (CWA). Before Janus, work­ers who only paid their fair share and did not choose to be mem­bers made up 3 per­cent to 9 per­cent of the peo­ple rep­re­sent­ed by these unions. With the rul­ing, rev­enue from pub­lic-sec­tor fair-share fees vanished.
But Janus also pos­es anoth­er, deep­er threat. Cur­rent dues-pay­ing mem­bers may decide — with an assist from rightwing ​"opt-out" cam­paigns — to leave the union, know­ing they can get the ben­e­fits for free.
Pub­lic-sec­tor unions have been hard at work to re-engage mem­bers and con­vince them not to opt out. These ini­tial efforts have been suc­cess­ful, with far low­er opt-out rates than feared, some below 1 per­cent. The unions are ben­e­fit­ing from a favor­able cli­mate: Approval of labor unions is at a 15-year high, and a major­i­ty of Amer­i­cans view unions pos­i­tive­ly. ​"I'd like to think this is back­fir­ing on all the cor­po­rate anti-union forces that cooked this up," says CWA Sec­re­tary-Trea­sur­er Sara Steffens.
For now, pub­lic-sec­tor unions' mem­ber­ship rates appear to be hold­ing steady or even grow­ing (although most unions decline to give hard fig­ures, say­ing they are still col­lect­ing data from locals). Opt-ins — the con­ver­sions of fair-share fee-pay­ers into mem­bers — have out­paced opt-outs by as much as 5 to 1. New­ly union­ized work­places have also helped off­set losses.
The exis­ten­tial threat to mem­ber­ship, how­ev­er, is far from over. As work­forces turn over, new hires may not under­stand why they should join the union. ​"It might be a slow ero­sion over time," says Chris Brooks, writer and orga­niz­er at Labor Notes. ​"It's prob­a­bly too ear­ly to tell how deep the impacts are going to be."
With an eye to the long game, In These Times spoke to nation­al and local union lead­ers and rank-and-file mem­bers about how they are adapt­ing to a post-Janus world.
Defy­ing expectations
AFSCME, AFT, SEIU, NEA and CWA tell In These Times that months, if not years, of prepar­ing for Janus helped them dodge the bul­let. CWA and AFSCME began mem­ber engage­ment cam­paigns in 2015 in antic­i­pa­tion of the Supreme Court ban­ning pub­lic-sec­tor fair-share fees through anoth­er case, Friedrichs v. Cal­i­for­nia Teach­ers Asso­ci­a­tion (only to have the death of Jus­tice Antonin Scalia grant a reprieve). Through a pro­gram called AFSCME Strong, AFSCME pri­or­i­tized per­son­al con­ver­sa­tions as a strat­e­gy to strength­en the union. Near­ly 200,000 fair-share fee-pay­ers joined as full mem­bers before Janus came down. AFSCME's ratio of optins to opt-outs stands at 5 to 1.
NEA pre­pared for Janus by shift­ing from a ​"ser­vic­ing cul­ture" to an ​"orga­niz­ing cul­ture," says Tom Israel, NEA direc­tor of state affil­i­ate growth. The union trained staff and lead­ers in orga­niz­ing, launched a New Ed Cam­paign to engage new hires and reached out to fair-share fee-pay­ers. ​"Thou­sands of fee-pay­ers thought they were actu­al­ly full mem­bers and hap­pi­ly con­vert­ed," Israel says.
AFT, too, has been work­ing to cul­ti­vate trust and a sense of belong­ing through one-on-one con­ver­sa­tions. AFT Pres­i­dent Ran­di Wein­garten esti­mates that less than 1 per­cent of mem­bers have opt­ed out. About a third of exist­ing mem­bers have recom­mit­ted their mem­ber­ship — mean­ing they aren't con­sid­er­ing aban­don­ing the union — and a num­ber of locals are sit­ting at 100 per­cent mem­ber­ship, includ­ing Van­lue, Ohio; Yonkers, N.Y.; Spring­field, Mass.; Scran­ton, Pa.; and more than 150 locals each in Min­neso­ta and Illinois.
Mem­ber­ship in the Unit­ed Fed­er­a­tion of Teach­ers, which rep­re­sents most of New York City's pub­lic-school teach­ers, is at 99.3 per­cent. Unit­ed Teach­ers Los Ange­les (UTLA) has con­vert­ed more than 1,200 of its 3,000 fee-pay­ers into full members.
"We've made a strate­gic deci­sion to inten­tion­al­ly and delib­er­ate­ly go out and talk to mem­bers," says Geor­gia Flow­ers-Lee, a preschool spe­cial edu­ca­tion teacher and a mem­ber of UTLA's board of direc­tors. In those con­ver­sa­tions, local lead­ers empha­sized that the union is ​"not just an insur­ance pol­i­cy" against hos­tile actions by boss­es, but a ​"tool for col­lec­tive action," says UTLA Field and Orga­niz­ing Direc­tor Bri­an McNamara.
Only 56 of UTLA's 34,000 mem­bers have dropped their mem­ber­ship as a result of Janus, while the num­ber of indi­vid­u­als who vol­un­tar­i­ly con­tribute to UTLA's Polit­i­cal Action Coun­cil of Edu­ca­tors (PACE) fund for polit­i­cal advo­ca­cy has increased 62 per­cent. Mem­bers have also vot­ed over the past few years to increase union dues to put the union on stronger finan­cial footing.
For UTLA, resist­ing Janus is close­ly tied to the union's broad­er fight to pro­tect pub­lic edu­ca­tion and secure a bet­ter learn­ing envi­ron­ment. ​"The orga­niz­ing of edu­ca­tors through the union is one of the only obsta­cles to pri­va­tiz­ers' efforts to take over our pub­lic schools," says McNa­ma­ra. ​"Janus is about under­min­ing and attempt­ing to bank­rupt our union so that we're not there to lead the social jus­tice fight for pub­lic schools." The union vot­ed 98 per­cent in August 2018 to autho­rize a strike, set for Jan­u­ary 10 as this issue went to press.
UTLA is fol­low­ing in the foot­steps of the Chica­go Teach­ers Union (CTU), which went on strike to fight cuts in 2012 after a reform cau­cus was vot­ed into pow­er. Its strat­e­gy of mass action and com­mu­ni­ty engage­ment around pub­lic edu­ca­tion fos­tered an esprit de corps that, along with inter­nal mem­ber engage­ment, helped stave off Janus dropouts. Only 20 out of more than 25,000 CTU mem­bers have opt­ed out. ​"The polit­i­cal ini­tia­tive to weak­en labor has been met with defi­ance with­in our ranks," says CTU Pres­i­dent Jesse Sharkey.
For Sharkey, the 2012 Chica­go strike and the 2018 Red for Ed move­ment show ​"pub­lic edu­ca­tion find­ing its voice col­lec­tive­ly and lead­ing by exam­ple." He adds, ​"There's no blue­print for that."
Opt out? No thanks
In many states, pub­lic-sec­tor unions are up against right-wing groups bom­bard­ing mem­bers with opt-out mes­sag­ing at home and at work. Pub­lic-sec­tor union mem­bers are unique­ly vul­ner­a­ble to such cam­paigns because their con­tact infor­ma­tion can be obtained through pub­lic records requests.
Rep­re­sen­ta­tives of AFSCME and AFT say that these attempts have large­ly back­fired, and have instead gal­va­nized sup­port for the union.
One of the most aggres­sive opt-out cam­paign­ers is the Free­dom Foun­da­tion, part of the State Pol­i­cy Net­work of cor­po­rate-backed con­ser­v­a­tive groups that helped bankroll Janus. Attempt­ing to take advan­tage of what it calls ​"the oppor­tu­ni­ty of a life­time" to gut unions, the Free­dom Foun­da­tion has tar­get­ed pub­lic employ­ees in Alas­ka, Cal­i­for­nia and Ore­gon with mail­ings, email cam­paigns, can­vass­ing at large work sites, door-to-door vis­its, and an ​"Opt Out Today" web­site dis­guised in union colors.
The Free­dom Foun­da­tion claims it has con­tact­ed 180,000 pub­lic employ­ees and con­vinced 25,000 to opt out. But Peter Starzyn­s­ki, exec­u­tive direc­tor of North­west Account­abil­i­ty Project, a watch­dog group, doubts that figure's accu­ra­cy, not­ing that the Free­dom Foundation's direc­tor of labor pol­i­cy told the right-wing web­site PJ Media that the cal­cu­la­tions were ​"more art than science."
"Con­trary to the Free­dom Foundation's think­ing, union mem­bers aren't stu­pid," Starzyn­s­ki says. ​"They know the Free­dom Foun­da­tion has sup­port­ed every anti-work­er and anti-fam­i­ly pol­i­cy the far-right has to offer."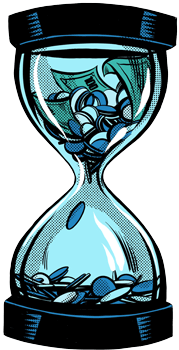 One of the Free­dom Foundation's tar­gets is SEIU Local 503 in Ore­gon, a 72,000-strong union whose mem­bers include home-care providers and state work­ers. Shamus Cooke, a social work­er and one of Local 503's chief stew­ards, sus­pects the cam­paigns are mak­ing a dent in Local 503's ranks based on how ​"easy and com­pelling" they make it to opt out.
Cooke, who lost a bid to become the local's exec­u­tive direc­tor, says that the local's lead­er­ship did not invest in edu­cat­ing mem­bers about Janus in advance, and con­ver­sa­tions he's had at dif­fer­ent work sites have revealed a ​"gen­er­al dis­sat­is­fac­tion" with the union.
But Sara Cam­pos, an employ­ee at the Depart­ment of Human Ser­vices in Salem, Ore., and a board mem­ber of Local 503, says most peo­ple seem to under­stand that it's the union, not the Free­dom Foun­da­tion, that looks out for work­ers. She says, ​"What's been most effec­tive is just talk­ing to my co-workers."
New mem­bers have out­paced dropouts 3 to 2, Cam­pos adds. Local 503 declined to dis­close the total num­ber of dropouts.
The Penn­syl­va­nia State Edu­ca­tion Asso­ci­a­tion (PSEA), an NEA affil­i­ate, has also faced a slew of optout cam­paigns tar­get­ing its 181,000 mem­bers. The Key­stone Teach­ers Asso­ci­a­tion (KEY­TA), which bills itself as a ​"pro­fes­sion­al alter­na­tive to union mem­ber­ship" for teach­ers, has tried to recruit teach­ers away from the union, accord­ing to Chris Lilien­thal, PSEA assis­tant direc­tor of com­mu­ni­ca­tions. In lieu of the work­place pow­er a union pro­vides, KEY­TA offers $400-a-year lia­bil­i­ty insurance.
Lilien­thal says that inter­nal com­mu­ni­ca­tions to mem­bers have pro­vid­ed a ​"strong coun­ter­bal­ance" to the efforts of out­side groups to lure away mem­bers. Since Janus, only about 900 PSEA mem­bers, less than 1 per­cent, have opt­ed out. Accord­ing to Lilien­thal, although some of the dropouts will be off­set through new mem­ber sign-ups, PSEA expects a net loss of membership.
One of PSEA's locals, the Inter­boro Edu­ca­tion Asso­ci­a­tion (IEA) in south­east­ern Penn­syl­va­nia, has retained 100 per­cent of its 300 mem­bers. Dan McGrath, a social stud­ies teacher and for­mer pres­i­dent of IEA, chalked up the suc­cess to a ​"mul­ti-pronged" effort to pre­pare for Janus with a focus on one-on-one con­ver­sa­tions led by respect­ed work­place lead­ers. At the end of each con­ver­sa­tion, lead­ers asked mem­bers to pledge to remain in the union. ​"It empow­ered some of our mem­bers," McGrath says, not­ing it also pro­vid­ed an oppor­tu­ni­ty for mem­bers to ask ques­tions and raise concerns.
After Janus, one IEA mem­ber threat­ened to aban­don the union over polit­i­cal dis­agree­ments when the NEA cel­e­brat­ed Col­in Kaepernick's Know Your Rights Camp. The camp, inspired by the Black Pan­thers' 10-Point Pro­gram, teach­es skills to Bay Area black and Lati­no youth, such as how to respond to police bru­tal­i­ty and access high­er edu­ca­tion. Over break­fast, a trust­ed IEA leader dis­cussed the ben­e­fits of union rep­re­sen­ta­tion with the skep­ti­cal mem­ber, who ulti­mate­ly decid­ed not to aban­don IEA. ​"By sit­ting down and break­ing bread, they found com­mon ground," McGrath says.
Cut­ting corners?
Most unions say they did not cut staff in antic­i­pa­tion of lost Janus rev­enue, although some imposed oth­er belt-tight­en­ing mea­sures, such as cut­ting back on trav­el. The bet large­ly paid off: With mem­ber­ship hold­ing steady, bud­gets have not been hurt as bad­ly as feared. AFT expect­ed an 8 per­cent rev­enue loss, but ​"it's been far less," says spokesper­son Andrew Crook. NEA's most recent fis­cal year end­ed two months after Janus. Its annu­al report showed net gains, not loss­es, in mem­ber­ship and rev­enue despite 87,000 lost fair­share fee-payers.
SEIU did hedge against Janus by reduc­ing staff. One SEIU local staffer, who request­ed anonymi­ty so as to speak freely, was crit­i­cal of this deci­sion, argu­ing that resources should have been mobi­lized to orga­nize in ​"poten­tial­ly break­through ways" that build work­er pow­er but won't nec­es­sar­i­ly pro­duce imme­di­ate dividends.
Mem­ber engage­ment takes time, labor, know-how and a will­ing­ness to lis­ten to mem­bers, which may be daunt­ing to some unions. Kate Bron­fen­bren­ner, senior lec­tur­er and direc­tor of labor edu­ca­tion research at Cor­nell University's School of Indus­tri­al and Labor Rela­tions, says that unions that are nat­u­ral­ly pub­lic-sec­tor — like edu­ca­tion, health­care and gov­ern­ment work — are often bet­ter equipped for post-Janus mem­ber engage­ment than unions like build­ing trades that jumped on the pub­lic-sec­tor band­wag­on because it was eas­i­er to orga­nize than the pri­vate sec­tor. For these unions, she says, ​"Putting mon­ey into offer­ing ben­e­fits is eas­i­er than going out and doing the hard work of build­ing a union."
In the Mid­west, five build­ing trades locals — car­pen­ters, labor­ers, elec­tri­cal work­ers and two oper­at­ing engi­neers unions — teamed up to pio­neer a mem­bers-only ben­e­fits pro­gram to dis­cour­age dropouts. The Mid­west Coali­tion of Labor (MCL) offers its 100,000 mem­bers — 10,000 of whom are pub­lic-sec­tor — a spe­cial pack­age of ben­e­fits, such as life insur­ance. MCL spokesper­son Kim Ortiz says the coali­tion has been ​"extreme­ly effec­tive." Of the 10,000 pub­lic sec­tor mem­bers, only 40 have dropped their mem­ber­ship since Janus, and MCL is in the process of bring­ing more unions on board.
Labor Notes' Brooks, how­ev­er, sees such pro­grams as mis­guid­ed. ​"We have to go back to unions' roots," he says. ​"We win when we fight, not when we pro­vide bet­ter services."
Employ­ers react
A report released in May by Robert Bruno, a pro­fes­sor at the Uni­ver­si­ty of Illi­nois at Urbana-Cham­paign School of Labor and Employ­ments, and Frank Man­zo, pol­i­cy direc­tor of the Illi­nois Eco­nom­ic Pol­i­cy Insti­tute, pro­ject­ed that Janus would hurt pub­lic-sec­tor wages by dis­em­pow­er­ing unions in bar­gain­ing. They pre­dict­ed a 3.6 per­cent drop in wages for gov­ern­ment work­ers and 5.4 per­cent for pub­lic school teach­ers (with an annu­al hit to the U.S. econ­o­my of between $11.7 bil­lion and $33.4 billion).
The impacts on wages will only come to light as con­tracts come up for nego­ti­a­tion. Thus far, respons­es to Janus from employ­ers have ranged from sup­port­ive to opportunistic.
In the wake of the rul­ing, the Cincin­nati Board of Edu­ca­tion affirmed labor rights by pass­ing a res­o­lu­tion that read: ​"Under Ohio law, the rights of pub­lic-sec­tor employ­ees are unaf­fect­ed by the deci­sion in Janus."
At the Uni­ver­si­ty of Illi­nois at Chica­go, on the oth­er hand, four of the largest on-cam­pus unions missed thou­sands of dol­lars in dues that the uni­ver­si­ty did not deduct from post-Janus pay­checks in July. The uni­ver­si­ty cit­ed issues pro­cess­ing the pay­roll changes nec­es­sary to remove fair-share fee-pay­ers. Two of the unions have filed an unfair labor prac­tice com­plaint with the state.
Mean­while, Licensed Prac­ti­cal Nurs­es (LPNs) at the Uni­ver­si­ty of Illi­nois Hos­pi­tal and Clin­ics (UIH), who were in the mid­dle of nego­ti­at­ing a new con­tract, wit­nessed a shift after Janus, when the uni­ver­si­ty brought in a new nego­tia­tor and turned to hard­line bargaining.
Tris­tan Bock-Hugh­es, an exter­nal orga­niz­er with the Illi­nois Nurs­es Asso­ci­a­tion, accus­es the uni­ver­si­ty hos­pi­tal of ​"try­ing to cre­ate a sec­ond-class sta­tus" for LPNs by refus­ing con­tract pro­tec­tions held by oth­er cam­pus work­ers. Of the 35 employ­ees in the bar­gain­ing unit, 33 are women of color.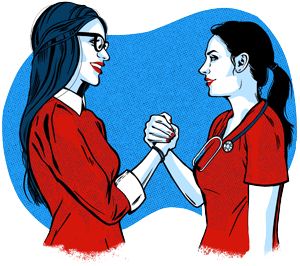 From the under­paid start­ing wage of $17.59 for LPNs, about $7 less than the Chica­go stan­dard, UIH pro­posed an increase of 71 cents. The low wages keep the LPNs chron­i­cal­ly under­staffed, rough­ly 15 spots short of a full con­tin­gent. ​"The unfair­ness is very blunt," says Rosa Can­tu, an LPN who has spent 13 years of her three-decade nurs­ing career at UIH.
The university's post-Janus actions brought togeth­er the four cam­pus unions, rep­re­sent­ing nurs­es (includ­ing the LPNs), grad­u­ate stu­dents, fac­ul­ty and cler­i­cal, main­te­nance and tech­ni­cal work­ers. On Nov. 15, 2018, they held a joint action at the university's Board of Trustees meet­ing. About a hun­dred work­ers marched into the meet­ing with signs demand­ing fair con­tracts, liv­ing wages and an end to union bust­ing. On the same day, the LPNs went on strike and were joined by their fel­low unions on the pick­et line.
The Right smells opportunity
Janus has opened a new chap­ter in the decades-long fight over labor law.
On the pro-labor side, some blue states have stepped in to help unions weath­er Janus. New laws in New York, New Jer­sey, Cal­i­for­nia, Mary­land and Wash­ing­ton state ensure unions can meet with new hires. Cal­i­for­nia, Wash­ing­ton and New Jer­sey also pro­hib­it pub­lic-sec­tor employ­ers from urg­ing employ­ees to drop out of the union.
But the right-wing Amer­i­can Leg­isla­tive Exchange Coun­cil (ALEC), which led the charge to pass anti-union ​"right-to-work " laws at the state lev­el, sees oppor­tu­ni­ties in Janus. The group has draft­ed laws to fur­ther cur­tail pub­lic-sec­tor unions' rights. Lead Janus plain­tiff Mark Janus was a fea­tured speak­er at ALEC's annu­al con­fer­ence in Decem­ber 2018, where, accord­ing to Gov­ern­ing mag­a­zine, he was hailed as a hero. Janus — who has left his job as an Illi­nois state employ­ee to work for the right-wing think tank that bankrolled Janus—urged the state leg­is­la­tors in atten­dance to intro­duce ALEC's mod­el laws in their states.
ALEC's Pub­lic Employ­ee Rights and Autho­riza­tion Act, for exam­ple, would require pub­lic employ­ees to active­ly opt in as union mem­bers by sign­ing a form ​"waiv­ing [one's] right to free speech." Oth­er ALEC bills would open the door to decer­ti­fi­ca­tion of pub­lic-sec­tor unions, ban paid ​"release time" for pub­lic employ­ees to con­duct union busi­ness, and chip away at col­lec­tive bar­gain­ing by allow­ing pub­lic employ­ees to bar­gain independently.
On anoth­er front, anti-union think tank the Buck­eye Insti­tute filed two law­suits in August 2018 inspired by Janus. The suits chal­lenge exclu­sive rep­re­sen­ta­tion, unions' right — and duty — to rep­re­sent every­one in a bar­gain­ing unit once a major­i­ty has vot­ed to unionize.
While the Right has long had its eye on exclu­sive rep­re­sen­ta­tion, some in the labor move­ment have also come to ques­tion it in the wake of Janus. Labor experts James Gray Pope, Ed Bruno and Peter Kell­man argued in a joint arti­cle for In These Times that aban­don­ing exclu­sive rep­re­sen­ta­tion for a ​"mem­bers-only" mod­el would nul­li­fy the threat of increas­ing num­bers of ​"free rid­ers," among oth­er benefits.
The issue is con­tro­ver­sial. AFSCME respond­ed to Janus by enshrin­ing its com­mit­ment to exclu­sive rep­re­sen­ta­tion. Ran­di Wein­garten says AFT is on the same page. ​"It's real­ly impor­tant for fair­ness that a con­tract applies to everyone."
Legal pos­si­bil­i­ties for labor
Unions are also con­sid­er­ing new legal strate­gies opened up by Janus. Robert Bruno thinks Janus ​"could be a way to look for addi­tion­al legal rights." He believes the log­ic of First Amend­ment rights in the Janus rul­ing could call into ques­tion the con­sti­tu­tion­al­i­ty of state laws that lim­it union activ­i­ty, such as restric­tions on strikes or on sub­jects of bargaining.
One mem­ber of the Mid­west Coali­tion of Labor, the Inter­na­tion­al Union of Oper­at­ing Engi­neers (IUOE) Local 150, has begun to test these waters. In antic­i­pa­tion of the Janus rul­ing, in Feb­ru­ary 2018 the union filed suit against out­go­ing Illi­nois Gov. Bruce Rauner, chief archi­tect of the Janus suit. Sweeney v. Rauner argues that Janus ren­ders cen­tral pro­vi­sions of Illi­nois labor law uncon­sti­tu­tion­al, such as unions' duty to fair­ly rep­re­sent work­ers who don't pay dues.
Local 150 also made the uncon­ven­tion­al deci­sion to walk away from a small bar­gain­ing unit of 14 mem­bers, the Win­neba­go Coun­ty For­est Pre­serve Dis­trict, after five employ­ees opt­ed to leave the union after Janus. (The union used a long­stand­ing, but rarely exer­cised, option under Illi­nois labor law called a ​"dis­in­ter­est petition.")
"It's a clear mes­sage: If you don't val­ue our ser­vice, we're not going to give it away for free," says Local 150 Senior Coun­sel Ken Edwards. ​"There has to be a con­se­quence for peo­ple not paying."
Brooks calls moves like Local 150's a ​"ter­ri­ble prece­dent," stress­ing that unions draw their strength from col­lec­tive representation.
Fir­ing up the labor movement
Bruno tells In These Times that while an imme­di­ate ​"mass exo­dus" of union mem­bers has not occurred, he still pre­dicts that Janus will decrease union­iza­tion rates over the long term. He and Man­zo esti­mat­ed that Janus will even­tu­al­ly low­er mem­ber­ship among gov­ern­ment employ­ees by 8.2 per­cent and among teach­ers by 4.8 percent.
"We are on tar­get to see rough­ly the num­bers we pre­dict­ed," says Bruno, who believes the full impact of Janus will not be known for three to five years.
He adds that Janus could also spark a labor surge. ​"It might gen­er­ate a high­er lev­el of union activism," he says. ​"If that hap­pens, what they've intend­ed to do here may backfire."
If Janus has a sil­ver lin­ing, it is that unions have been chal­lenged to rethink and trans­form their orga­ni­za­tion­al cul­tures. Respond­ing to Janus means not only expos­ing the inten­tions of the union busters who orga­nized the law­suit, but also recu­per­at­ing the val­ue of union mem­ber­ship with­in the union. SEIU Health­care Illi­nois & Indi­ana Vice Pres­i­dent Alex Han says Janus has sparked a ​"resurg­ing activist core and lead­er­ship base."
He adds, ​"The say­ing that the boss is the best orga­niz­er is true."
Cedric de Leon, soci­ol­o­gy pro­fes­sor and direc­tor of the Labor Cen­ter at the Uni­ver­si­ty of Mass­a­chu­setts Amherst, is opti­mistic. ​"Unions exist­ed before dues col­lec­tion, and they were mil­i­tant and improved the lives of work­ers," he says. ​"What the labor move­ment needs now more than ever after Janus is a redis­cov­ery and recu­per­a­tion of the first prin­ci­ple that orga­niz­ing is the whole damn ball game."
Aside from forc­ing unions back to basics, he sug­gests Janus could also be a wake-up call. ​"Peo­ple should care about Janus because it shows there is class war hap­pen­ing in this coun­try and it is the employ­er that is wag­ing a one-sided war against Amer­i­can work­ers," he says. ​"The ques­tion then becomes, what are we going to do about it?"