Ralph Nader Defends His Super-Rich Utopia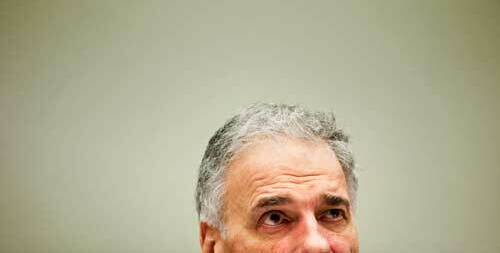 BOSTON — After hearing Ralph Nader discuss his new book, Only the Super-Rich Can Save Us, at a public event here Friday night, a man expressed the concern many Nader supporters felt upon reading the book's title.
Only the rich? A book about billionaires giving their time and money to charity? From ​"America's first citizen"? Has Ralph Nader lost his faith in grassroots organizing and activism?
Not at all, the perennial third-party presidential candidate replied. Only the Super-Rich Can Save Us is a utopian fantasy, not an ideological surrender. Its characters are real-life people (usually billionaires) powerful enough to enact large-scale social change.
Click here to read the rest of this article.