Rape Culture Reality Check
How can we tell if we have a 'rape culture'?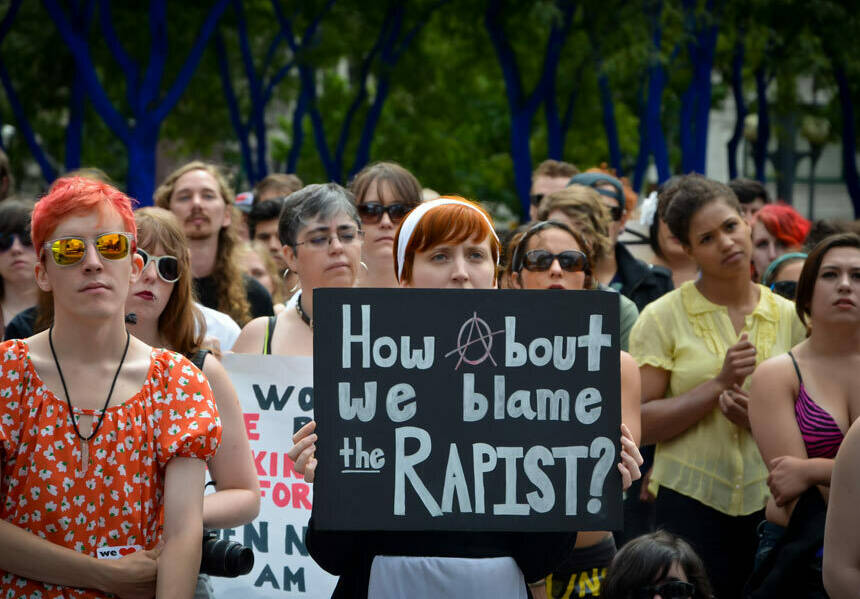 A male stu­dent at Dart­mouth Col­lege recent­ly pub­lished an online ​"rape guide" advis­ing how a first-year female stu­dent, whom he named, could be per­suad­ed to per­form oral sex. She says she was sub­se­quent­ly sex­u­al­ly assault­ed at a fra­ter­ni­ty party.
"Culture" is not just about our explicit, proclaimed and "official" values, but rather includes how we live every day, and the beliefs, attitudes and practices that permeate our media, our institutions, our places of worship, where we work and where we play.
Such high-pro­file inci­dents of cam­pus sex­u­al assault have prompt­ed an explo­sive debate in the media and online: Does Amer­i­ca have a ​"rape cul­ture"? Time recent­ly fea­tured a bright red-and-white pen­nant on its cov­er that read ​"RAPE" with the sub-head­line, ​"The Cri­sis in High­er Edu­ca­tion." The New York Times pub­lished an exten­sive Sun­day front-page sto­ry focus­ing on the fail­ure by Colum­bia Uni­ver­si­ty (and oth­er insti­tu­tions) to respond aggres­sive­ly to stu­dent charges of being raped by fel­low stu­dents. The pres­ti­gious Peabody Awards, which hon­or dis­tin­guished achieve­ment in elec­tron­ic media, this year award­ed an online video about sex­u­al vio­lence that went viral: the instant­ly famous ​"A Need­ed Response," pro­duced by Uni­ver­si­ty of Ore­gon stu­dents out­raged by CNN's sym­pa­thet­ic cov­er­age of the Steubenville, Ohio, ath­letes con­vict­ed of rap­ing a 16-year-old girl. And the fem­i­nist orga­ni­za­tion Ultra­Vi­o­let launched a Face­book ad cam­paign tar­get­ing high school stu­dents, ask­ing ​"Accept­ed to Dart­mouth? You should know about its rape prob­lem before you attend. Learn more now."
All of this has led to con­tro­ver­sy around the extent to which an accep­tance of rape might be woven into the under­ly­ing weft and warp of our cul­ture. Anti-fem­i­nist Christi­na Hoff Som­mers, unsur­pris­ing­ly, said the ​"rape-cul­ture cru­sade is turn­ing ugly" and, with­out cit­ing any evi­dence, that the ​"list of false­ly accused young men sub­ject to kan­ga­roo-court jus­tice is grow­ing." But RAINN (Rape, Abuse and Incest Nation­al Net­work), the nation's largest anti-sex­u­al-vio­lence orga­ni­za­tion, also repu­di­at­ed the notion that rape is caused by cul­tur­al fac­tors, issu­ing a set of rec­om­men­da­tions urg­ing the White House to ​"remain focused on the true cause of the prob­lem": ​"the con­scious deci­sions, of a small per­cent­age of the com­mu­ni­ty, to com­mit a vio­lent crime." And, in an op-ed piece for Time, Car­o­line Kitchens of the con­ser­v­a­tive Amer­i­can Enter­prise Insti­tute cast the term ​"rape cul­ture" as ​"hys­te­ria" and argued that to accept it is to ​"impli­cate all men in a social atroc­i­ty," that most peo­ple regard rape as a ​"hor­rif­ic crime," and that rapists are ​"despised."
Sad­ly, at many col­leges and uni­ver­si­ties, guys who sex­u­al­ly assault girls are hard­ly despised; rather, they some­times brag about, and are admired for, their con­quests. The blog Jezebel recent­ly revealed 70 pages of emails from a ​"secret fra­ter­ni­ty" at Amer­i­can Uni­ver­si­ty that includ­ed the line, ​"she's a girl you need to fuck hard and rape in the woods," and the asser­tion that rape is about ​"dumb bitch­es learn­ing their place."
The main crit­i­cism of the term ​"rape cul­ture" seems to be that rape is a crime in our soci­ety, that it is rec­og­nized as such and that when a rape occurs, the act is con­demned. Of course, only cer­tain rapes receive this treat­ment — that of a child, or that of a woman who is white, has not had a drop to drink, is not scant­i­ly clad and is assault­ed by a total stranger. But more broad­ly, ​"cul­ture" is not just about our explic­it, pro­claimed and ​"offi­cial" val­ues, but rather includes how we live every day, and the beliefs, atti­tudes and prac­tices that per­me­ate our media, our insti­tu­tions, our places of wor­ship, where we work and where we play.
So, when one in five under­grad­u­ate women are vic­tims of sex­u­al assault while in col­lege, when an esti­mat­ed 26,000 sol­diers were sex­u­al­ly assault­ed in 2012 alone, when a hit show like HBO's Game of Thrones inces­sant­ly depicts women get­ting raped, when video games like Met­al Gear Sol­id V or Tomb Raider include actu­al or attempt­ed sex­u­al assaults (with many gamers say­ing ​"you just got raped!" to mean ​"you lost"), when some cops and judges con­tin­ue to assume that a raped woman who had too much to drink was ​"ask­ing for it," when Daniel Tosh (and oth­er comics) make jokes about a woman get­ting gang-raped, when a deranged 22-year-old kills six peo­ple and then him­self out of a deter­mi­na­tion to ​"slaugh­ter all of those evil, slut­ty bitch­es who reject­ed me," then there is indeed a tol­er­ance for this despi­ca­ble crime embed­ded in our cul­ture that we have yet to exterminate.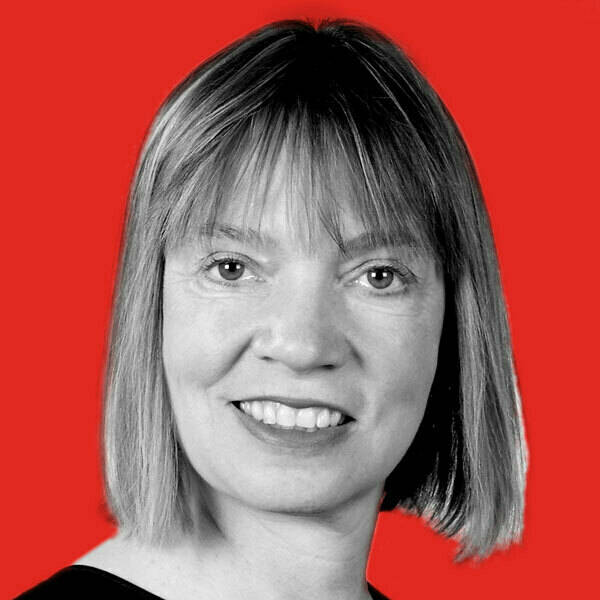 Susan J. Dou­glas
is a pro­fes­sor of com­mu­ni­ca­tions at the Uni­ver­si­ty of Michi­gan and a senior edi­tor at
In These Times
. Her forth­com­ing book is
In Our Prime: How Old­er Women Are Rein­vent­ing the Road Ahead.
.