'Rebound City' Hustle
Preachers of post-industrial revivalism say the future can be bright for dying manufacturing towns. Too bad their formula for rebirth doesn't work.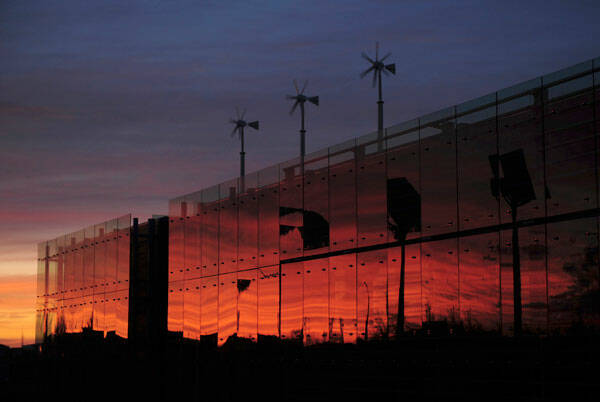 The economic heart of one U.S. factory town after another has been ripped out by plant closings and relocations to Mexico and China. The result? A net loss of 5.6 million jobs, or one-third of all U.S. manufacturing jobs, since 2000. Yet voices of conventional wisdom continue to assure leaders of post-industrial cities that they will be able to re-invent themselves without their traditional jobs – and the resulting income – once the Great Recession lifts.
'I don't know of a single city in the industrial Midwest that successfully replaced lost manufacturing jobs with jobs of equal pay,' says political scientist Gordon Lafer.
But to do so, such cities must first abandon any standards for corporate conduct. Accepting this premise, corporate journalists like the New York Times' Thomas Friedman, consulting gurus like Richard Florida, and conservative politicians like Rep. Paul Ryan (R-Wis.) promote the notion that manufacturing jobs should be surrendered without a fight so these communities can build a future on a new economic foundation. These new revivalists preach the gospel that establishing corporate-friendly policies, retraining workers burdened with ​"obsolete" skills and cultivating entrepreneurial types will spawn new industries that will replace the towns' former leading high-wage, often unionized, employers.
The problem is that this formula for economic rebirth doesn't work. ​"I don't know of a single city in the industrial Midwest that successfully replaced lost manufacturing jobs with jobs of equal pay, benefits and unionization," said political scientist Gordon Lafer of the University of Oregon, and author of The Job Training Charade(Cornell University Press, 2002).
Richard C. Longworth, a senior fellow at the Chicago Council on Global Affairs, examined the economic and social conditions in dozens of small and medium-sized Midwestern towns in Caught in the Middle: America's Heartland in the Age of Globalism (Bloomsbury, 2007). Yet he cited only two towns that seemed to be making headway against the tide of de-industrialization.
One is Greenville, Mich., which saw Swedish appliances manufacturer
Electrolux move 2,781 UAW jobs to Ju√°rez, Mexico, where wages and benefits total $3.65 an hour. That left the hospital, the prison and Wal-Mart as the biggest employers in this town of 8,000. ​"But since that day [2006], Greenville has begun to revive," Longworth writes. The revival consists of 1,200 new jobs coming from a nonunion maker of solar panels. ​"Some of the jobs will go to the Electrolux workers, but most probably won't. Still Greenville will survive. The town may shrink … but some jobs will remain, and for a change, this will be an industry with a future." With Greenville's median household income of $32,466 lagging behind the Michigan median of $48,591, and a local child poverty rate of 18.6 percent, Greenville hardly constitutes a rousing economic rebirth.
Longworth's other example is Warsaw, Ind., a town of 12,500 with 100 PhDs, most of whom work in the field of orthopedics. Warsaw is a successful example of a development strategy that Longworth calls ​"clustering, with a set of plants that make artificial knees and artificial hips encouraging innovations in the field and inspiring spin-off companies to open in the area." However, Warsaw's media household income of $36,564 is far below the national median household income of $50,233. Longworth writes that ​"the future looks great" but concedes that ​"the more remote future is more uncertain."
Apart from the few success stories he touts, Longworth acknowledges that ​"the Midwestern landscape is littered with these civic relics, no longer working towns, not quite ghost towns, little civilizations that existed to meet the economic needs of a vanished era." Yet he makes it sound like these communities became ​"relics" because of the invisible hand of the market, rather than specific corporate decisions and government policies. Complaining that the public blames ​"trade and especially NAFTA" for the demise of industrial America, Longworth dismisses such analysis as scapegoating: ​"Globalization is made to order for demagogues and conspiracy theorists."
For Midwestern cities that – unlike Minneapolis and Chicago – are not regional centers for finance, insurance, real estate and ancillary industries (consulting, PR, law, advertising, graphic design, etc.), the picture is bleak. Longworth warns that manufacturing-dependent cities like Milwaukee and St. Louis are unlikely to succeed in transforming themselves ​"from industrial powerhouses to global centers." Both Milwaukee and St. Louis suffer from a ​"heavy-industrial legacy" that somehow discourages ​"ambition and innovation."
Longworth confuses a lack of ​"ambition" with shortage of opportunity. Milwaukee has been particularly hard-hit, losing 65 percent of the city's industrial base between 1977 and 2002. Unemployment among the city's African-American males, ages 16 to 24, was 64.5 percent in pre-recession 2007. The result: ​"In 1970, median African-American family income was 19 percent above the national black average; 30 years later, it was 23 percent lower."
Longworth stresses the need for better training and education. He argues that Midwestern parents have failed to instill a proper regard for learning in their children. ​"Midwesterners," he writes, ​"don't understand what education means for the region's future in the global era."
However, education no longer offers a blanket guarantee of economic security. Princeton economist Alan Blinder has calculated that about 40 million professional jobs – engineers, computer programmers, lab technicians, and many others – are ​"highly off-shorable" to India and China, where competent professionals can be hired at a fraction of the U.S. rate. According to Bureau of Labor Statistics projections:
Of the 30 jobs projected to produce the biggest job growth over the next decade, 23 do not require a college degree, and a number demand no special training.
55 percent of the projected job growth will be in categories paying $32,380 or less.
By 2018, only 22 percent of anticipated new jobs will require at least a bachelor's degree.
In city after city across the upper Midwest, Illinois-based United Auto Workers Region 4 Director Dennis Williams has witnessed skilled workers losing their jobs and then finding only low-paid service work, even after substantial retraining. ​"We must ask, training for what? And at what pay? What impact does it have when a worker goes from $27 an hour to $10 an hour? Those are some questions that society has to ask," he says. ​"Otherwise, we're headed toward a Third World-style social structure."
Such questions are generally ignored by the revivalists, who prefer to overlook globalization's victims as they stress the need to cultivate young entrepreneurs. For cities desperate about their future, Richard Florida has a solution: attract ​"the creative class" – rootless young entrepreneurs who will spawn the next economic boom. Florida argues that the creative class can be lured in by cultural amenities, technology, talent and tolerance, especially toward gays and lesbians. And leaders in city after city have fawningly treated him as a combination of economic savior and rock star.
In 2006, the New York Times hailed Racine, Wis. – a victim of pervasive de-industrialization – for following this strategy: ​"If Racine, Wis., is not yet the Hamptons of the Midwest, it's not for lack of effort," reporter Steve Lohr wrote.
This formerly gritty industrial city, roughly 30 miles south of Milwaukee on the shores of Lake Michigan, has been trying for much of the last decade to reinvent itself as an artist's colony and tourist destination. The efforts have included the opening of the $11 million Racine Art Museum on Main Street in 2003 and the creation of a gallery district centering on nearby Sixth Street.
But Lohr's article had an implausible premise: that the museum and 12 art galleries in the new district could fill in the economic crater left by the destruction of about 14,000 family-supporting factory jobs. Racine's unemployment rate was 15.1 percent as of December.
Simlarly, John Russo, director of the Center for Working Class Studies at Youngstown State University, notes that even while Entrepreneur magazine ranks Youngstown as the number one city for striving new risk-takers, its economy remains in perilous condition. ​"We might gain 50 jobs here with a call center," Russo says, ​"but we've lost another 10,000 jobs since the recession."
"Youngstown's story is becoming the nation's story. You can't even begin to describe the decline, population loss, the crime, the social costs we see here. My view is that this is the equivalent of what happened during the Depression."
Still, every new small business's opening is greatly magnified as a hoped-for sign of revival. ​"There's a lot of pressure to give the happy talk: people want to have hope," Russo says.
With their ​"rebound city" gospel, the new revivalists have stirred wild enthusiasm among choirs of local business elites and public officials. But their fervent preaching of salvation through the free market and cultural adaptation can only temporarily conceal their inability to create an economy that provides for the needs of working families.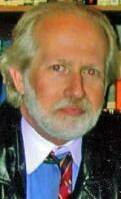 Roger Bybee

is a Milwaukee-based freelance writer and University of Illinois visiting professor in Labor Education. Roger's work has appeared in numerous national publications, including

Z

magazine,

Dollars

&

Sense, The Progressive, Progressive Populist, Huffington Post, The American Prospect, Yes!

and

Foreign Policy in Focus

. More of his work can be found at

zcom​mu​ni​ca​tions​.org/​z​s​p​a​c​e​/​r​o​g​e​r​d​bybee

.