City has lost three-fourths of its man­u­fac­tur­ing jobs since 1960s
MIL­WAU­KEE — Wisconsin's eco­nom­ic prob­lems are only deep­en­ing the polit­i­cal cri­sis for Gov. Scott Walk­er, already the tar­get of a mas­sive recall cam­paign that gath­ered 1.1 sig­na­tures from Wisconsinites.
Despite Walker's pledge to pre­side over the cre­ation of 250,000 jobs by 2015, Wis­con­sin has lost jobs for the past six months as the rest of the coun­try has added them, and job loss­es have totaled more than 35,000 since he signed his high­ly con­tro­ver­sial state bud­get last June.
But there is a more spe­cif­ic eco­nom­ic (and social) cri­sis fac­ing Mil­wau­kee: Just 44.7 per­cent of African-Amer­i­can males are still part of the work­force, reflect­ing the long-term dec­i­ma­tion and relo­ca­tion of the city's indus­tri­al based and the lin­ger­ing effects of the Great Recession.
Even for African-Amer­i­can males in their prime work­ing years (25 to 54), only 52 per­cent were in the work­force. ​"That took me aback," stat­ed Marc Levine, author of the new study illu­mi­nat­ing the appalling lev­el of job­less­ness in the city's black community.
​"The most strik­ing find­ing was the extent to which black employ­ment rate has declined across all the heav­i­ly-indus­tri­al­ized cities of the North­east and Mid­west, like Mil­wau­kee, Chica­go, Cleve­land, Detroit, and Buf­fa­lo," said Levine, direc­tor emer­i­tus of Uni­ver­si­ty of Wisconsin-Milwaukee's Cen­ter on Urban Development.
These cities have been hit by three waves of indus­tri­al shifts, first to the sub­ur­ban ring, then to ​"the right-to-work states of the anti-union South," and final­ly off­shoring to low-wage, repres­sive nations like Chi­na and Mex­i­co, said Levine.
With 54 per­cent of Milwaukee's black work­ers employed in man­u­fac­tur­ing in 1970, ​"The unrav­el­ing of man­u­fac­tur­ing affect­ed blacks here more than in oth­er cities," Levine not­ed. ​"All of the old indus­tri­al cities have been hit across the board, but Mil­wau­kee with its espe­cial­ly large indus­tri­al base was real­ly affected."
As the study documents,
No metro area has wit­nessed more pre­cip­i­tous ero­sion in the labor mar­ket for black males over the past 40 years than has Mil­wau­kee. The 2010 data, how­ev­er, revealed a new nadir for black male employ­ment in Milwaukee.
Mil­wau­kee has lost a three-fourths of its man­u­fac­tur­ing jobs since the 1960s, rep­re­sent­ing a giant canyon of destroyed oppor­tu­ni­ties. In the city long called ​"the Machine Tool Cap­i­tal of the World" in recog­ni­tion of its high­ly-skilled indus­tri­al work­force, only about 26,000 man­u­fac­tur­ing jobs remain.
The loss of these jobs has been accom­pa­nied by a sub­stan­tial drop in fam­i­ly incomes in the city. Mil­wau­kee's medi­an house­hold income, adjust­ed for infla­tion, plummeted
a stun­ning 21.9 per­cent since 1999, accord­ing to new U.S. Cen­sus data. That's well over twice the nation­al aver­age of 8.9 percent.
But along with the impact of de-indus­tri­al­iza­tion and de-union­iza­tion affect­ing the entire work­ing class, African Amer­i­cans in Mil­wau­kee have faced ​"hyper-seg­re­gat­ed con­di­tions, with 88 per­cent of the blacks in the metro area con­cen­trat­ed in the cen­tral city, said Levine. With many lack­ing cars and pub­lic trans­porta­tion to the sub­urbs — where almost all employ­ment increas­es have occurred — the inner city econ­o­my has rad­i­cal­ly changed over the past four decades.
​"In the new econ­o­my of the inner city, there are only 4,800 blacks employed in pro­duc­tion now," a small frac­tion of a once-huge African-Amer­i­can indus­tri­al work­ing class, said Levine. ​"At the same time, every year we have about 5,000 African-Amer­i­can males enter­ing the prison sys­tem. … We've seen the twin phe­nom­e­na of the loss of fac­to­ry jobs and a poor­ly-con­ceived war on drugs. As a result, almost 50 per­cent of Milwaukee's black males are in jail, in prison, on pro­ba­tion, on parole, some­where in the system."
Milwaukee's cor­po­rate lead­ers and media have con­tin­ued to pro­mote job train­ing as the cen­tral solu­tion to both high unem­ploy­ment in the cen­tral city and a short­age of skilled workers:
The new chair­man of Wis­con­sin Man­u­fac­tur­ers & Com­merce, the state's biggest and most vocal busi­ness lob­by, … vowed to tack­le an issue that's infu­ri­at­ed plant man­agers for years: a chron­ic inabil­i­ty to fill man­u­fac­tur­ing jobs for lack of qual­i­fied or will­ing candidates.

Todd Teske, pres­i­dent and chief exec­u­tive of Wauwatosa-based Brig­gs & Strat­ton Corp., said he would make the skills mis­match his top pri­or­i­ty dur­ing the two-year rotat­ing chair­man­ship of the 101-year old busi­ness group….

Indus­tri­al jobs are the core of Wis­con­sin's mid­dle class, Teske said: ​"But those jobs are threat­ened by a num­ber of fac­tors includ­ing a short­age of skilled indus­tri­al work­ers to fill exist­ing and expect­ed job vacancies."
But for Levine, the train­ing strat­e­gy cham­pi­oned by Teske and WMC is bound for fail­ure. ​"It rep­re­sents the tried and true approach for those who won't face up to the fact that the pri­vate sec­tor isn't fill­ing the need for jobs, but don't want to chal­lenge the pri­vate sec­tor or their invest­ment decisions."
Brig­gs, for exam­ple, has moved thou­sands of jobs to Mex­i­co and China.
​"It's not a skills short­age, it's a short­age of pri­vate-sec­tor job cre­ation," Levine says.

With Cor­po­rate Amer­i­ca clear­ly opt­ing out of domes­tic job cre­ation—2.9 mil­lion jobs were elim­i­nat­ed in the Unit­ed States since 2000, while 2.4 mil­lion were cre­at­ed off­shore — local, state, and fed­er­al offi­cials could con­front the jobs cri­sis with a strat­e­gy that direct­ly cre­ates jobs, boosts con­sumer demand, and repairs America's dete­ri­o­rat­ing infrastructure.
​"We need Key­ne­sian mea­sures to build con­sumer demand, said Levine. ​"We need direct gov­ern­ment involve­ment to rebuild the infra­struc­ture, ren­o­vate our trans­porta­tion sys­tems, and update our com­mu­ni­ca­tions sys­tem. All of these will also build broad­er con­sumer demand."
The absence of jobs and income so acute­ly afflict­ing blacks in Mil­wau­kee — and Amer­i­cans of all col­ors across the nation — will not be cured by wish­ful think­ing about the ​"insourc­ing" of jobs hailed by Pres­i­dent Oba­ma in recent speeches.
​"Insourc­ing is a very, very minor trend," Levine, point­ing out that Milwaukee's Mas­ter Lock (also see here ), although much cel­e­brat­ed (some­times incor­rect­ly) has only brought back a small share of the jobs it sent to Mex­i­co. Still, the vast­ly-down­sized Unit­ed Auto Work­ers Local 469 is grate­ful for the addi­tion of about 100 jobs over the last year; a min­i­mum of 800 Mas­ter Lock jobs had been shipped off to Mex­i­co and China.
The depth of suf­fer­ing in Milwaukee's African-Amer­i­can com­mu­ni­ty and else­where caused by the jobs short­age demands urgent action, not hope that ​"the pri­vate sec­tor" to step for­ward. But when Pres­i­dent Oba­ma has talked about the need for job cre­ation in recent months, he has stressed the need for pri­vate-sec­tor" involvement.
Mean­while, indif­fer­ent CEOs of major cor­po­ra­tions sit on unprece­dent­ed tril­lions in reserves, and con­tin­ue export­ing jobs south of the bor­der and overseas.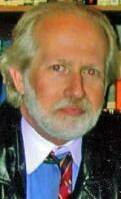 Roger Bybee

is a Mil­wau­kee-based free­lance writer and Uni­ver­si­ty of Illi­nois vis­it­ing pro­fes­sor in Labor Edu­ca­tion.Roger's work has appeared in numer­ous nation­al pub­li­ca­tions, includ­ing

Z

mag­a­zine,

Dol­lars

&

Sense, The Pro­gres­sive, Pro­gres­sive Pop­ulist, Huff­in­g­ton Post, The Amer­i­can Prospect, Yes!

and

For­eign Pol­i­cy in Focus

.More of his work can be found at

zcom​mu​ni​ca​tions​.org/​z​s​p​a​c​e​/​r​o​g​e​r​d​bybee

.