Resister's Digest: Bringing Single-Payer Healthcare to Life
Single-payer healthcare is back in play after Trumpcare went down in flames.
Resister's Digest is a week­ly roundup that spot­lights ways read­ers can con­nect with and learn about cam­paigns to oppose Pres­i­dent Don­ald Trump's agen­da, pro­tect human rights and pro­mote equal­i­ty. Have ques­tions or tips? Con­tact writer Theo Ander­son at theo@​inthesetimes.​com.
"America is ready for single-payer. Democrats must fight for it NOW."
"Medicare for All" is ris­ing from the wreck­age of the Trump administration's fail­ure to repeal Oba­macare last week. As Pres­i­dent Trump and Vice Pres­i­dent Mike Pence tried to shift the blame, and Trump's peo­ple talked about work­ing with mod­er­ate Democ­rats to pass their agen­da, both pro­gres­sive and main­stream pub­li­ca­tions not­ed the renewed ener­gy for a sin­gle-pay­er health­care system.
Ver­mont Sen. Bernie Sanders announced at a town hall meet­ing on Sat­ur­day that he would intro­duce the leg­is­la­tion ​"with­in a cou­ple of weeks," and Vermont's House rep­re­sen­ta­tive, Peter Welch, said he would intro­duce the same bill in that chamber.
Three orga­ni­za­tions—Jus­tice Democ­rats, Brand New Con­gress and Nation­al Nurs­es Unit­ed—are col­lab­o­rat­ing on a peti­tion dri­ve. ​"The polit­i­cal tide has turned on health care," it reads. ​"Amer­i­ca is ready for sin­gle-pay­er. Democ­rats must fight for it NOW."
On Wednes­day, Health Over Prof­it for Every­one (HOPE), a sin­gle-pay­er health­care cam­paign led by Pop­u­lar Resis­tance, will lob­by Con­gress. Vol­un­teers will dis­trib­ute edu­ca­tion­al mate­ri­als on the ben­e­fits of ​"Medicare for All" to mem­bers of both the House and the Sen­ate. Details here.
HOPE also orga­nizes bi-week­ly con­fer­ence calls with experts to ​"dis­cuss strat­e­gy and plan actions to change the polit­i­cal cul­ture in the Unit­ed State so that [Medicare for All] is the only polit­i­cal­ly viable solu­tion." Calls are sched­uled for Mon­day and April 10. Go here to register.
Reviv­ing resistence to the Key­stone XL pipeline
There will be an online strat­e­gy ses­sion Mon­day night focused on fight­ing the Trump administration's approval of the Key­stone XL pipeline per­mit last week. Sev­er­al lead­ers of the NoKXL move­ment will speak, includ­ing Bill McK­ibben of 350​.org, Jane Kleeb of BOLD Alliance and Lind­sey Allen of Rain­for­est Action Net­work. The coali­tion notes that ​"resis­tance is grow­ing among ranch­ers in Nebras­ka, Indige­nous com­mu­ni­ties along the pipeline route, and in the Alber­ta tar sands." Find details and sign up to join the call here. Oth­er excel­lent resources for ongo­ing cov­er­age of the resis­tance to the Key­stone XL and Dako­ta Access pipelines are the Indige­nous Envi­ron­men­tal Net­work and Indige­nous Ris­ing Media.
Gor­such nom­i­na­tion sputtering?
The People's Defense is plan­ning a day of actions against Trump's Supreme Court nom­i­nee, Neil Gor­such, on Sat­ur­day, April 1. Events are sched­uled in cities across the nation; find details here. Indi­vis­i­ble has updat­ed its sam­ple script for talk­ing to your rep­re­sen­ta­tives about Gor­such. Find con­tact infor­ma­tion here.
Late last week, a coali­tion of pro­gres­sive groups sent a let­ter to Demo­c­ra­t­ic sen­a­tors warn­ing that ​"any­thing less than a full com­mit­ment to resis­tance, includ­ing a fil­i­buster of Judge Gor­such, would be a betray­al of the com­mu­ni­ties you rep­re­sent." The let­ter came in response to a report by Politi­co that said Demo­c­ra­t­ic lead­ers were con­sid­er­ing a deal to con­firm Gor­such in exchange for con­ces­sions from the GOP.
The same day, Sen. Chuck Schumer, a Demo­c­rat from New York and the Sen­ate minor­i­ty leader, announced that he will lead a fil­i­buster of the nom­i­na­tion, and cen­trist Democ­rats ​"who appeared open to back­ing Gor­such after meet­ing with him per­son­al­ly are now start­ing to pull back," The Hill report­ed. The Demo­c­ra­t­ic fil­i­buster means that 60 sen­a­tors will have to agree to bring the nom­i­na­tion to a vote before the Sen­ate can move for­ward on it. Cur­rent­ly, Repub­li­cans only have 52.
Take two for MLK campaign
Fight for $15 and Black Lives Mat­ter are join­ing forces to spon­sor ral­lies for eco­nom­ic and racial jus­tice next Tues­day, April 4, the 49th anniver­sary of the assas­si­na­tion of Mar­tin Luther King. The ral­lies will take place in two dozen cities; sign up here. King had recent­ly helped launch the Poor People's Cam­paign with a ral­ly in Wash­ing­ton, D.C., at the time of his death. The campaign's demands includ­ed $30 bil­lion of invest­ment in anti-pover­ty pro­grams, a guar­an­teed annu­al wage for all Amer­i­cans and the con­struc­tion of 500,000 afford­able hous­ing units per year. Rev. William Bar­ber, who will lead the ral­ly in Mem­phis, Ten­nessee, where King was shot, told the Asso­ci­at­ed Press that King was ​"con­nect­ing black and white pover­ty and say­ing black and white poor peo­ple need to be allies." King was in Mem­phis in April 1968 to lend sup­port to a strike by the city's san­i­ta­tion workers.
Black Lives Mat­ter also has an open house in Wash­ing­ton, D.C., on Thurs­day and a ral­ly in New York City on Saturday.
Anti-Rauner event and advo­ca­cy fair in Chicago
On Thurs­day, Illi­nois Work­ing Togeth­er and sev­er­al unions will spon­sor a ​"Do Your Job!" ral­ly focused on Gov. Bruce Rauner, who is ​"hold­ing hostage the peo­ple of Illi­nois" and ​"has failed to set­tle con­tracts with five unions that rep­re­sent the over­whelm­ing major­i­ty of women and peo­ple of col­or in state gov­ern­ment." Details here. On Sat­ur­day, April 1, and Sun­day, April 2, there will be a vol­un­teer and advo­ca­cy fair, ​"Onward Togeth­er," in Chica­go. It aims to ​"con­nect orga­ni­za­tions in the Chica­go area with the peo­ple who are eager to vol­un­teer and help pro­tect our most vul­ner­a­ble com­mu­ni­ties." The Sat­ur­day event, which will be held at the Nation­al Muse­um of Mex­i­can Art, will focus on refugee and immi­grant rights orga­ni­za­tions. The Sun­day event, held at the Cen­ter on Hal­st­ed, will fea­ture a range of orga­ni­za­tions, includ­ing the ACLU of Illi­nois, Equal­i­ty Illi­nois, Planned Par­ent­hood and the Sier­ra Club. Find details here.
A gov­ern­ment of scientists
314 Action, an orga­ni­za­tion found­ed late last year, aims to recruit more sci­en­tists to run for pub­lic office. Its mis­sion is to pro­mote sci­en­tif­ic lit­er­a­cy and ​"the respon­si­ble use of data dri­ven, fact based approach­es in pub­lic pol­i­cy." It is par­tic­u­lar­ly inter­est­ed in cli­mate change and the epi­dem­ic of gun vio­lence. Con­nect with the orga­ni­za­tion here.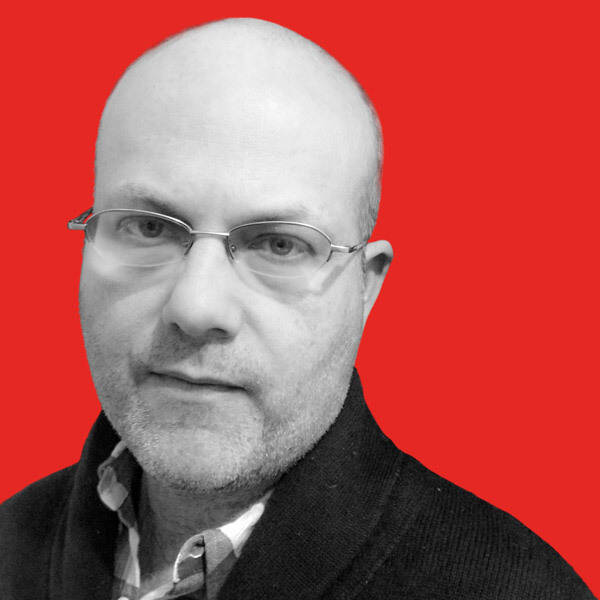 Theo Ander­son
is an In These Times con­tribut­ing writer. He has a Ph.D. in mod­ern U.S. his­to­ry from Yale and writes on the intel­lec­tu­al and reli­gious his­to­ry of con­ser­vatism and pro­gres­sivism in the Unit­ed States. Fol­low him on Twit­ter @Theoanderson
7
.