Resister's Digest: How to Join the Fight Against the GOP's Trumpcare
Events are taking place all over the country this week.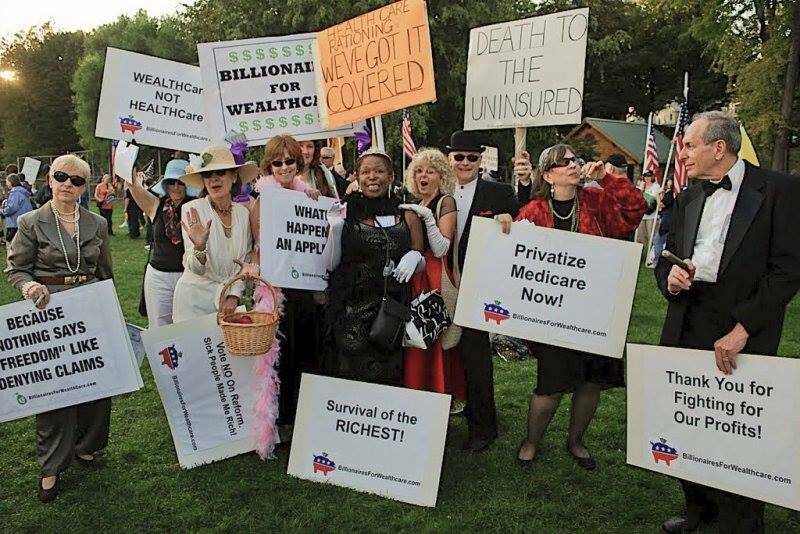 Welcome to the debut edition of Resister's Digest, a weekly roundup spotlighting ways readers can connect with and learn about campaigns to oppose President Donald Trump's agenda, protect human rights and promote equality. Have questions or tips? Contact writer Theo Anderson at theo@​inthesetimes.​com.
"We are facing a regime that has no regard for American values, and does not hesitate to fly in the face of the law to benefit the immature antics of an unhinged leader and his moneyed friends."
This week will mark an early showdown over the new GOP healthcare bill. House Speaker Paul Ryan said last week that Republicans will spend five weeks pushing through their repeal and replacement of Obamacare, the ​"American Health Care Act." The bill's proposed cuts to the Medicaid program, alone, would ​"put at risk the health and safety of 17.4 million children and adults with disabilities and seniors," according to AARP. If the bill doesn't pass, Ryan said, it would be a ​"bloodbath" for the party in the 2018 election.
Here are ways to connect with the progressive groups that aim to block the GOP's healthcare agenda, along with opportunities to get involved with other campaigns.
Resist Trump Tuesdays
People's Action, in collaboration with MoveOn​.org and the Working Families Party, sponsors resistance events every Tuesday. This week, the coalition is focusing on ​"telling the House to reject the … plan to take a wrecking ball to our health care." Events are scheduled in cities across the nation, including Indianapolis, Nashville, Phoenix and Los Angeles, where a rally is planned at Sen. Dianne Feinstein's office. Go to this page for a full list and for more information on all events.
Share your Obamacare story
Families USA offers several resources to fight the Obamacare repeal, including a list of talking points about the effects of the GOP plan and specific actions to take and events to attend. Resources at the site include a ​"social media toolkit" and a form that allows people who've benefited from Obamacare to share their story. Families USA matches some of the people who contribute a story with opportunities to share it with media outlets and lawmakers.
Contact your representative
The American Civil Liberties Union (ACLU) is also engaged in the fight against Obamacare repeal. Go here for customizable emails that can be automatically sent to your Congressional representative.
There are also various tools for informing your opposition to the GOP plan, finding out where your representatives in Congress stand and following the progress of the fight. Contacting Congress has data on how many people in a House district benefit from Obamacare, along with contact information and email links. Go to the local reps page for a complete list of state and federal representatives. NPR is tracking where each member of Congress stands on the GOP's healthcare bill, based on public statements and other data. And Bill​Moy​ers​.com has posted a list of publications that offer high-quality coverage of the ongoing battle, including Repeal and Replace Watch by Kaiser Health News and ​"Off the Charts," a blog by the Center on Budget and Policy Priorities.
Moving toward single-payer healthcare?
Meanwhile, some states are making gradual progress toward a single-payer healthcare system. The New York State Assembly, for example, has passed a single-payer reform plan twice, to be financed by a progressive income tax surcharge, but the bill died both times in the Senate. California and Oregon are also considering various forms of a single-payer system. See this piece for an overview.
"

Freedom Cities" campaign

On Saturday, the ACLU launched its ​"Freedom Cities" campaign, which ​"encourages and supports grassroots activism" that aims ​"to generate tangible and lasting policy change." The campaign's initial focus is immigration, and it has ​"developed model local policies that we hope to see adopted in every city and town nationwide." It aims to ​"disable Trump's deportation machine." Watch a livestream and sign up to connect with future events, through the ACLU's ​"People Power" platform here.
GetEQUAL action
Wednesday is a National Day of Action to ​"celebrate the lives of Black trans women and protect all trans women and femmes." The action is sponsored by the organization GetEQUAL, which notes that ​"we must rise with urgency and conviction to support the resistance led by those most on the margins and protect trans women and femmes of color by any means necessary." Go to this page for a list of local actions, as well as a digital toolbox to connect with — or organize — an action.
Trump's tax returns
On its Facebook page, the activist group Indivisible has issued a call to action on Trump's tax returns. Last week, Rep. Bill Pascrell, a Democrat from New Jersey, introduced a ​"resolution of inquiry" that aims to force the Treasury Secretary to release 10 years' worth of the returns. Indivisible believes that every member of the House should be co-sponsoring the resolution and is encouraging people to call their representatives. Learn more about the resolution here and find Congressional contact information here.
Defeating Trump's Supreme Court nominee
A broad range of groups — including People for the American Way, Service Employees International Union, and MoveOn​.org — are collaborating on a new project, The People's Defense. It's ​"a hub of action" dedicated to defeating Trump's Supreme Court nominee, Neil Gorsuch. This page has information on calling your senator or sending a postcard. Click here to sign up for information on upcoming People's Defense events. Learn more about the project here.
Chicago advocacy fair
Better Together is co-sponsoring Chicago Engaged!, an advocacy fair designed to connect potential volunteers with immigration, healthcare, voter engagement, LGBT, environmental and other organizations. The fair will be Saturday, March 18, 2 to 4 p.m. CST. Find details here.
Protesting the revised Muslim ban
On Thursday, the day that Trump's revised Muslim ban goes into effect, the Arab American Action Network will hold a protest in downtown Chicago, from 4:30 to 7:30 p.m. CST. The Network notes that ​"the new ban is cloaked in the same xenophobic, Anti-Arab, and Anti-Muslim language of the first" and ​"it is clear that the goal is to further target and criminalize our communities through racism." Details here.
Democratic Socialists rising
The L.A. Times reports that ​"the surge of activism sweeping the U.S. since Donald Trump's election has energized the nation's largest socialist organization," the Democratic Socialists of America. Its dues-paying membership has tripled to about 19,000 people — the highest number in its 35-year history. See recent coverage here.
Standing Rock
Last week, the chairman of the Standing Rock Sioux Tribe, Dave Archambault II, said that a federal court's rejection of its early efforts to stop the Dakota Access Pipeline wasn't the last word, and ​"the bigger legal battle is ahead — we stand strong." The Standing Rock Sioux Tribe and allied groups marched on Washington, D.C., late last week. ​"Now we are all in the same boat. We are facing a regime that has no regard for American values, and does not hesitate to fly in the face of the law to benefit the immature antics of an unhinged leader and his moneyed friends," Archambault said at the march. The tribe's website is here. The ACLU's ​"take action" page is here.
Calling all attorneys
The Southeastern Immigration Freedom Initiative, a project led by the Southern Poverty Law Center, seeks attorneys to provide pro-bono legal representation to immigrants detained in the southeastern United States. It notes that ​"many immigrants, split from their families, are detained indefinitely in geographically isolated facilities — some operated for profit by private corporations — and live under cruel conditions with no trial, conviction or ability to post bond." Find out more and sign up here.
Have ideas, tips or questions? Contact Theo Anderson at theo@​inthesetimes.​com
Be one of the first
Help kick off the new era of In These Times! Without a media that brings people together and creates a written record of the struggles of workers, their voices will be fragmented and forgotten.
The mission of In These Times is to be that written record, and to guide and grow those movements.
We have a lot of work ahead of us, and that work starts today. Early support is the most valuable support, and that's why we're asking you to pitch in now. If you are excited for this new era of In These Times, please make a donation today.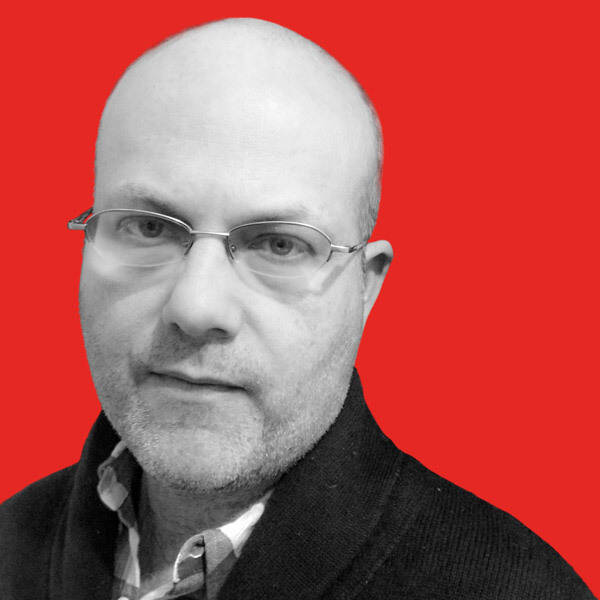 Theo Anderson
is an In These Times contributing writer. He has a Ph.D. in modern U.S. history from Yale and writes on the intellectual and religious history of conservatism and progressivism in the United States. Follow him on Twitter @Theoanderson
7
.