Resister's Digest: Sputtering Congress Takes a Break. The Resistance Gears Up.
Protests, town halls and other events are scheduled for this recess.
We wanted to make sure you didn't miss the announcement of our new Sustainer program. Once you've finished reading, take a moment to check out the new program, as well as all the benefits of becoming a Sustainer.

Resister's Digest is a weekly roundup that spotlights ways readers can connect with and learn about campaigns to oppose President Donald Trump's agenda, protect human rights and promote equality. Have questions or tips? Contact writer Theo Anderson at theo@​inthesetimes.​com.
"During the recess in February, boisterous town halls helped stop the momentum in Congress for repealing the Affordable Care Act."
Late this week, Congress begins a two-week break from its three months of paralysis and failure to pass Donald Trump's legislative agenda. Sen. Ted Cruz (R‑Texas) recently said his party has four priorities for the remainder of the year: repealing Obamacare, passing tax cuts, reducing regulations and approving Trump's Supreme Court nominee.
"This has the potential to be the most productive Congress in decades," Cruz said. ​"On the other hand, if we screw those four up, 2017 could be a heartbreaking missed opportunity."
During the recess in February, boisterous town halls helped stop the momentum in Congress for repealing the Affordable Care Act, or Obamacare. Support for the law has spiked sharply since then, with 65 percent of respondents to a poll last week saying that Obamacare should be kept as it is, or strengthened. Among Republicans, opposition to it has dropped by 11 points since February, to 57 percent. Overall, only 26 percent of respondents favored outright repeal; another 7 percent thought it should be changed to do less.
More town hall and other events are scheduled for this recess, which runs from April 7 – 23. MoveOn​.org is compiling a list here, and offers materials and videos to help with planning and pulling off a successful town hall here. Indivisible also offers a detailed guide to preparing for a town hall event and how to effectively take part in one. For example, it suggests telling personal stories, which ​"have the power to disrupt a [Member of Congress'] normal procedure for interacting with constituents," because there is ​"no way to deflect or dodge when faced with a powerful personal story." Find the guide here. On Tuesday, Indivisible will also conduct a webinar ​"to hear about this recess' policy priorities and our latest tips on how to hold your Member of Congress accountable." Find details and sign up for that event here.
Rallying for economic, racial and gender justice
Fight for $15 and Black Lives Matter are sponsoring rallies for economic and racial justice on April 4, the 49th anniversary of the assassination of Martin Luther King Jr. Find details here. A 2014 report by the Pew Research Center found that the wealth gap between whites and African-Americans continues to grow. In 2004, white households had about seven times as much wealth as African-American families. By 2013, they had 13 times as much.
April 4 is also Equal Pay Day, which represents how far into the new year women must work to close the earnings gap with men. In 2015, women ​"made only 80 cents for every dollar earned by men," according to the Institute for Women's Policy Research, and ​"in middle-skill occupations [like manufacturing], workers in jobs mainly done by women earn only 66 percent of workers in jobs mainly done by men." Equal Pay Day events are scheduled for Chicago, Denver, Orlando, Indianapolis, New York City, New Orleans and several other cities, which can be found here.
Berniecrats at the polls and on the ticket
A special election for California's 34th Congressional District on Tuesday is being viewed as a test of Sen. Bernie Sanders' continuing influence within the Democratic Party. Several ​"Berniecrats" are among the two dozen people competing in the Democratic primary. In the 2016 presidential primary, the district went for Sanders over Clinton by a margin of 3.6 points.
Flippable is compiling a list of upcoming special elections here. The organization focuses primarily on state-level races, and it aims ​"to turn our country blue from the ground up" by offering ​"data on the most flippable seats and provid[ing] meaningful actions to win, through spreading awareness, volunteering, and donating." Flippable is now focused on races in Virginia, North Carolina and New Jersey, and plans to broaden out its focus next year. Find its ​"act now" page here. Watch its interview with Jon Ossoff, a Democrat competing in the special election in Georgia's 6th Congressional District, here.
Pushing for single-payer healthcare
The Campaign for New York Health, which is devoted to ​"passing and implementing legislation for universal health care in New York State," is organizing a statewide day of lobbying and a rally on Tuesday, April 4, in Albany. Register here.
The People's Health Movement is taking part in a global ​"day of action" against the privatization of healthcare, with events in several cities. Details here. Health Over Profit for Everyone has tools and ideas for taking action here.
Rising up
People's Action is planning ​"Rise Up," a multi-day event, in Washington D.C., April 23 – 25. It will ​"mark and build upon the first 100 days of resistance to the Donald Trump presidency." There will be speakers, sessions and special events devoted to ​"unveil[ing] a new political force comprised of people united against the Trump-Ryan-McConnell agenda." Tickets are $99 for a single day and $200 for a three-day pass. Register here.
Be a Sustainer
We surveyed thousands of readers and asked what they would like to see in a monthly giving program. Now, for the first time, we're offering three different levels of support, with rewards at each level, including a magazine subscription, books, tote bags, events and more—all starting at less than 17 cents a day. Check out the new Sustainer program.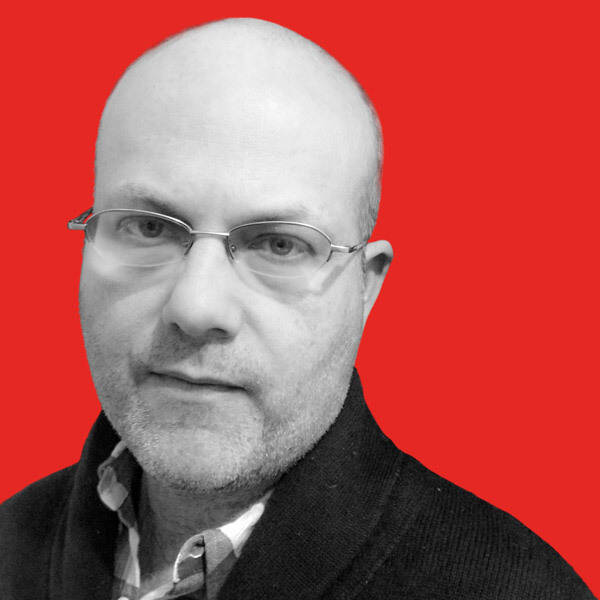 Theo Anderson
is an In These Times contributing writer. He has a Ph.D. in modern U.S. history from Yale and writes on the intellectual and religious history of conservatism and progressivism in the United States. Follow him on Twitter @Theoanderson
7
.