Resister's Digest: Sputtering Congress Takes a Break. The Resistance Gears Up.
Protests, town halls and other events are scheduled for this recess.
Resister's Digest is a week­ly roundup that spot­lights ways read­ers can con­nect with and learn about cam­paigns to oppose Pres­i­dent Don­ald Trump's agen­da, pro­tect human rights and pro­mote equal­i­ty. Have ques­tions or tips? Con­tact writer Theo Ander­son at theo@​inthesetimes.​com.
"During the recess in February, boisterous town halls helped stop the momentum in Congress for repealing the Affordable Care Act."
Late this week, Con­gress begins a two-week break from its three months of paral­y­sis and fail­ure to pass Don­ald Trump's leg­isla­tive agen­da. Sen. Ted Cruz (R‑Texas) recent­ly said his par­ty has four pri­or­i­ties for the remain­der of the year: repeal­ing Oba­macare, pass­ing tax cuts, reduc­ing reg­u­la­tions and approv­ing Trump's Supreme Court nominee.
"This has the poten­tial to be the most pro­duc­tive Con­gress in decades," Cruz said. ​"On the oth­er hand, if we screw those four up, 2017 could be a heart­break­ing missed opportunity."
Dur­ing the recess in Feb­ru­ary, bois­ter­ous town halls helped stop the momen­tum in Con­gress for repeal­ing the Afford­able Care Act, or Oba­macare. Sup­port for the law has spiked sharply since then, with 65 per­cent of respon­dents to a poll last week say­ing that Oba­macare should be kept as it is, or strength­ened. Among Repub­li­cans, oppo­si­tion to it has dropped by 11 points since Feb­ru­ary, to 57 per­cent. Over­all, only 26 per­cent of respon­dents favored out­right repeal; anoth­er 7 per­cent thought it should be changed to do less.
More town hall and oth­er events are sched­uled for this recess, which runs from April 7 – 23. MoveOn​.org is com­pil­ing a list here, and offers mate­ri­als and videos to help with plan­ning and pulling off a suc­cess­ful town hall here. Indi­vis­i­ble also offers a detailed guide to prepar­ing for a town hall event and how to effec­tive­ly take part in one. For exam­ple, it sug­gests telling per­son­al sto­ries, which ​"have the pow­er to dis­rupt a [Mem­ber of Con­gress'] nor­mal pro­ce­dure for inter­act­ing with con­stituents," because there is ​"no way to deflect or dodge when faced with a pow­er­ful per­son­al sto­ry." Find the guide here. On Tues­day, Indi­vis­i­ble will also con­duct a webi­nar ​"to hear about this recess' pol­i­cy pri­or­i­ties and our lat­est tips on how to hold your Mem­ber of Con­gress account­able." Find details and sign up for that event here.
Ral­ly­ing for eco­nom­ic, racial and gen­der justice
Fight for $15 and Black Lives Mat­ter are spon­sor­ing ral­lies for eco­nom­ic and racial jus­tice on April 4, the 49th anniver­sary of the assas­si­na­tion of Mar­tin Luther King Jr. Find details here. A 2014 report by the Pew Research Cen­ter found that the wealth gap between whites and African-Amer­i­cans con­tin­ues to grow. In 2004, white house­holds had about sev­en times as much wealth as African-Amer­i­can fam­i­lies. By 2013, they had 13 times as much.
April 4 is also Equal Pay Day, which rep­re­sents how far into the new year women must work to close the earn­ings gap with men. In 2015, women ​"made only 80 cents for every dol­lar earned by men," accord­ing to the Insti­tute for Women's Pol­i­cy Research, and ​"in mid­dle-skill occu­pa­tions [like man­u­fac­tur­ing], work­ers in jobs main­ly done by women earn only 66 per­cent of work­ers in jobs main­ly done by men." Equal Pay Day events are sched­uled for Chica­go, Den­ver, Orlan­do, Indi­anapo­lis, New York City, New Orleans and sev­er­al oth­er cities, which can be found here.
Berniecrats at the polls and on the ticket
A spe­cial elec­tion for California's 34th Con­gres­sion­al Dis­trict on Tues­day is being viewed as a test of Sen. Bernie Sanders' con­tin­u­ing influ­ence with­in the Demo­c­ra­t­ic Par­ty. Sev­er­al ​"Berniecrats" are among the two dozen peo­ple com­pet­ing in the Demo­c­ra­t­ic pri­ma­ry. In the 2016 pres­i­den­tial pri­ma­ry, the dis­trict went for Sanders over Clin­ton by a mar­gin of 3.6 points.
Flip­pable is com­pil­ing a list of upcom­ing spe­cial elec­tions here. The orga­ni­za­tion focus­es pri­mar­i­ly on state-lev­el races, and it aims ​"to turn our coun­try blue from the ground up" by offer­ing ​"data on the most flip­pable seats and provid[ing] mean­ing­ful actions to win, through spread­ing aware­ness, vol­un­teer­ing, and donat­ing." Flip­pable is now focused on races in Vir­ginia, North Car­oli­na and New Jer­sey, and plans to broad­en out its focus next year. Find its ​"act now" page here. Watch its inter­view with Jon Ossoff, a Demo­c­rat com­pet­ing in the spe­cial elec­tion in Georgia's 6th Con­gres­sion­al Dis­trict, here.
Push­ing for sin­gle-pay­er healthcare
The Cam­paign for New York Health, which is devot­ed to ​"pass­ing and imple­ment­ing leg­is­la­tion for uni­ver­sal health care in New York State," is orga­niz­ing a statewide day of lob­by­ing and a ral­ly on Tues­day, April 4, in Albany. Reg­is­ter here.
The People's Health Move­ment is tak­ing part in a glob­al ​"day of action" against the pri­va­ti­za­tion of health­care, with events in sev­er­al cities. Details here. Health Over Prof­it for Every­one has tools and ideas for tak­ing action here.
Ris­ing up
People's Action is plan­ning ​"Rise Up," a mul­ti-day event, in Wash­ing­ton D.C., April 23 – 25. It will ​"mark and build upon the first 100 days of resis­tance to the Don­ald Trump pres­i­den­cy." There will be speak­ers, ses­sions and spe­cial events devot­ed to ​"unveil[ing] a new polit­i­cal force com­prised of peo­ple unit­ed against the Trump-Ryan-McConnell agen­da." Tick­ets are $99 for a sin­gle day and $200 for a three-day pass. Reg­is­ter here.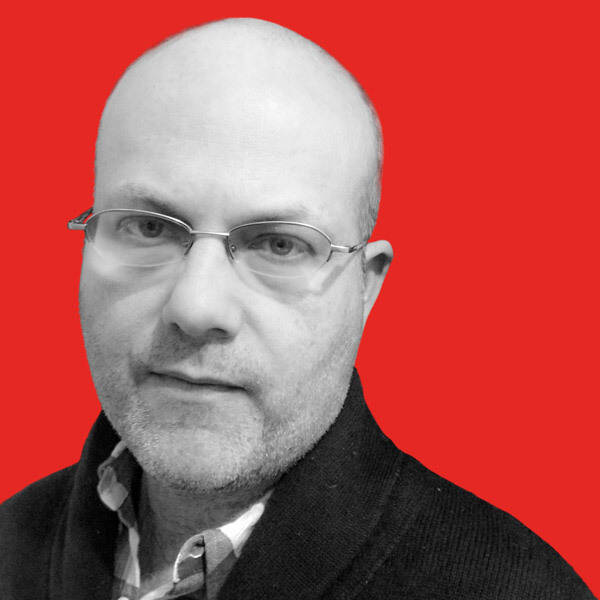 Theo Ander­son
is an In These Times con­tribut­ing writer. He has a Ph.D. in mod­ern U.S. his­to­ry from Yale and writes on the intel­lec­tu­al and reli­gious his­to­ry of con­ser­vatism and pro­gres­sivism in the Unit­ed States. Fol­low him on Twit­ter @Theoanderson
7
.