Resister's Digest: Trumpcare Bill Unleashes the Fury of the Left
Donations pour in to target vulnerable Republicans after House vote.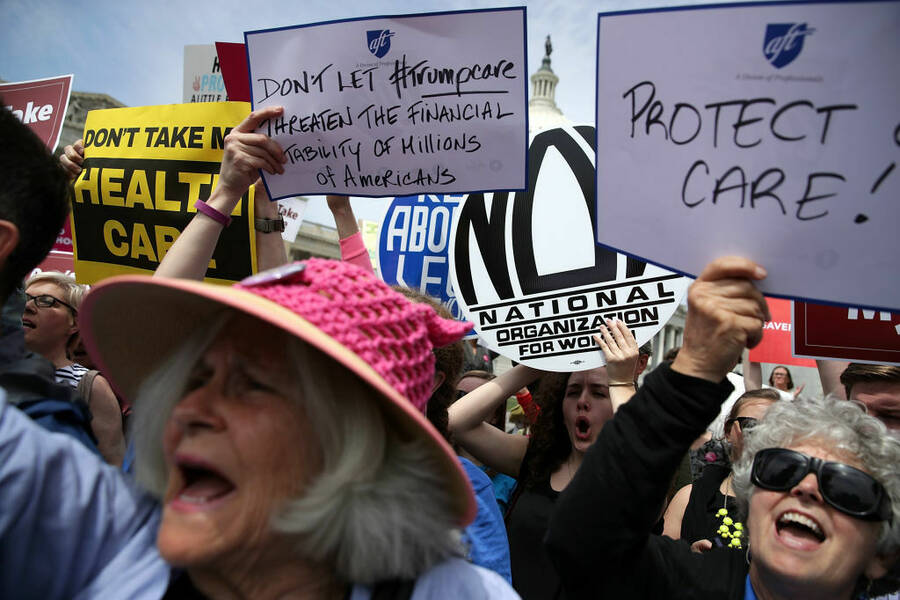 Resister's Digest is a week­ly roundup that spot­lights ways read­ers can con­nect with and learn about cam­paigns to oppose Pres­i­dent Don­ald Trump's agen­da, pro­tect human rights and pro­mote equal­i­ty. Have ques­tions or tips? Con­tact writer Theo Ander­son at theo@​inthesetimes.​com.
'The country is at a point where I think it believes in universal coverage.'
The GOP's health­care bill, which passed the House last Thurs­day and now moves to the Sen­ate, has sparked a mas­sive wave of dona­tions to pro­gres­sive and Demo­c­ra­t­ic orga­ni­za­tions. Swing Left, which is rais­ing funds to tar­get the 35 most vul­ner­a­ble Repub­li­cans who vot­ed for the bill, report­ed that it had received about $850,000 in dona­tions from 20,000 peo­ple in the day fol­low­ing the vote. That's about four times more than the total it had col­lect­ed since its launch on April 13. The web­site Dai­ly Kos, which is tar­get­ing 24 GOP incum­bents in dis­tricts where Trump's share of the vote was less than 50 per­cent, received $800,000. In the wake of the House vote, the Cook Polit­i­cal Report changed its 2018 fore­cast for 11 House seats from ​"like­ly Repub­li­can" to ​"leans Repub­li­can." It changed three seats from ​"leans Repub­li­can" to ​"toss up."
In addi­tion to dona­tions, blow­back to the GOP's bill is find­ing var­i­ous outlets:
5

min­utes,

5

calls

5calls​.org sim­pli­fies the process of call­ing Con­gress by offer­ing scripts about a wide range of issues, and by pro­vid­ing the phone num­ber of rel­e­vant politi­cians and agen­cies, cus­tomized to your zip code. Scripts that focus on demand­ing a town hall from your rep­re­sen­ta­tive and protest­ing Trump­care are at the top of the list. There are also scripts devot­ed to the Paris cli­mate change agree­ment, net neu­tral­i­ty and more. The site links to arti­cles that explain why phone calls are, by far, the most effec­tive way to influ­ence Congress.
Break­ing the fos­sil fuel habit
The Glob­al Divest­ment Mobi­liza­tion con­tin­ues this week. Last week's actions includ­ed tes­ti­mo­ny by DC ReIn­vest activists at a Wash­ing­ton, D.C., Coun­cil bud­get hear­ing, where they urged the finance com­mit­tee chair to sched­ule a hear­ing on divest­ing from Wells Far­go because of its invest­ment in the Dako­ta Access pipeline.
Mean­while, there is some small progress in forc­ing Con­gress to take cli­mate change seri­ous­ly: ​"A bipar­ti­san bill intro­duced in the U.S. House on Thurs­day would cre­ate a com­mis­sion to look for eco­nom­i­cal­ly viable solu­tions to cli­mate change," Inside Cli­mate News report­ed. It not­ed that ​"amid the pro-fos­sil-fuels push by the Trump admin­is­tra­tion, the effort reflects how a small but increas­ing­ly vocal group of Repub­li­cans is embrac­ing the real­i­ty of cli­mate change and press­ing the issue in Con­gress through mod­est steps."
Elect­ing more women and peo­ple of color
Indi­vis­i­ble Chica­go and sev­er­al oth­er orga­ni­za­tions are spon­sor­ing a sym­po­sium on Tues­day, May 16, that focus­es on how to elect more women and peo­ple of col­or. There will be speak­ers, break­out dis­cus­sion ses­sions and a net­work­ing fair. Gen­er­al admis­sion tick­ets are $25. Details here.
Sum­mer of resistance
MoveOn​.org is orga­niz­ing a ​"resis­tance sum­mer" to devel­op ​"com­mu­ni­ty lead­ers and activists who want to gain orga­niz­ing skills and be part of an ongo­ing nation­al net­work of orga­niz­ers stand­ing up to Trump's agen­da." The program's train­ings will focus on top­ics like devel­op­ing a cam­paign strat­e­gy and attract­ing media cov­er­age, and its actions will focus on build­ing rela­tion­ships with­in com­mu­ni­ties. Each par­tic­i­pant will also be part of a group of 25 ​"mobi­liz­ers" who take on a spe­cif­ic project. The time com­mit­ment is about five hours per week, and the pro­gram runs from mid-June to ear­ly Sep­tem­ber. Appli­ca­tions are due by May 22. Find details here. Apply here.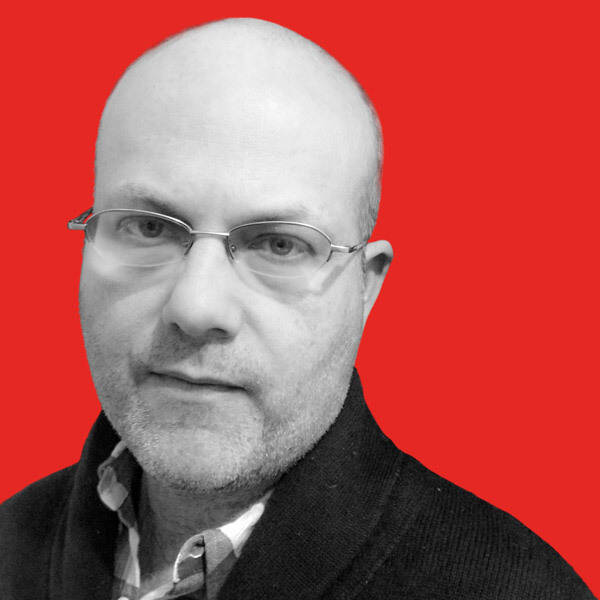 Theo Ander­son
is an In These Times con­tribut­ing writer. He has a Ph.D. in mod­ern U.S. his­to­ry from Yale and writes on the intel­lec­tu­al and reli­gious his­to­ry of con­ser­vatism and pro­gres­sivism in the Unit­ed States. Fol­low him on Twit­ter @Theoanderson
7
.