Why I'm Sick and Tired of Hearing About Russiagate
Mueller won't save us from the deep flaws in our democracy that brought us Trump.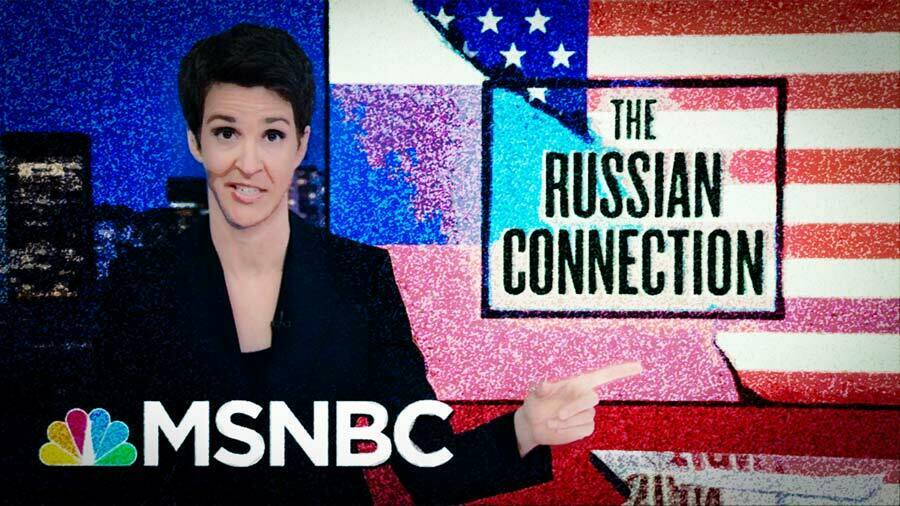 I'm a recov­er­ing Rus­si­a­gate addict. Not so long ago, I await­ed the lat­est Rus­si­a­gate tweet from Seth Abram­son as eager­ly as a new install­ment of Ser­i­al. These days, I roll my eyes and scroll on.
I'm not a skep­tic. I don't doubt that Rus­sia hacked the Clin­ton cam­paign, trolled social media or attempt­ed to access elec­tion machines. This is entire­ly con­sis­tent with what we know of Rus­sia, which, accord­ing to a 2017 Newsweek inves­ti­ga­tion, hacked both the McCain and Oba­ma cam­paigns in 2008 and has con­tin­ued phish­ing attacks on U.S. offi­cials and politi­cians ever since, access­ing the Joint Chiefs of Staff email sys­tem in 2015. Nor is Rus­sia a new­com­er to online manip­u­la­tion. A for­mer employ­ee of Russia's ​"troll fac­to­ry" — the Inter­net Research Cen­ter in St. Peters­burg—told NPR of cre­at­ing fake social media accounts in 2014 to sow dis­cord in the Unit­ed States.
Nor would I be sur­prised if Don­ald Trump made back­room deals with Rus­sia. Trump has nev­er met an oli­garch he didn't want to do busi­ness with, includ­ing one described by a U.S. diplo­mat as ​"noto­ri­ous­ly cor­rupt, even for Azerbaijan."
What I ques­tion is the pro­por­tion of Rus­si­a­gate cov­er­age and amount of hope that lib­er­als vest in it. In July and August, the New York Times ran 16 front-page sto­ries about Rus­sia and Rachel Mad­dow dis­cussed it in 30 episodes of her MSNBC show. The Times also ran a breath­less 12-page spe­cial report in Sep­tem­ber that calls Russia's 2016 cyber-med­dling ​"unprece­dent­ed" — ignor­ing the many prece­dents. Much of this report­ing focused on the minu­ti­ae of the Mueller investigation.
Ulti­mate­ly, the front page of the Times is lim­it­ed real estate, and devot­ing it to Rus­si­a­gate side­lines oth­er Trump admin­is­tra­tion scan­dals unfold­ing in real time. Dur­ing July and August, the Nation­al Labor Rela­tions Board laid plans to restrict union orga­niz­ing, the Depart­ment of Defense suc­cess­ful­ly lob­bied for a $716 bil­lion bud­get, and the Office of Man­age­ment and Bud­get moved to penal­ize immi­grants who use wel­fare. None of these sto­ries made the front page.
What also galls is that the media focus on Russ­ian influ­ence con­tains a whiff of self-abso­lu­tion. Recall that, as of March 2016, the Trump cam­paign had received $1.9 bil­lion in free press, accord­ing to media firm SMG Delta; the next-high­est was Hillary Clin­ton at $746 mil­lion. Les Moonves, then-chief of CBS, joked that Trump's can­di­da­cy ​"may not be good for Amer­i­ca, but it's damn good for CBS." The cam­paign invest­ed lit­tle in ground oper­a­tions or adver­tis­ing. Would it have tak­en off with­out the media's help?
Of course, the media can­not be sep­a­rat­ed from its eager con­sumers. Many of us wish to wake up from the night­mare of Novem­ber 2016. The Mueller inves­ti­ga­tion, with its Water­gate par­al­lels, seems to offer that hope.
But here lies anoth­er, sub­tler dan­ger of Rus­si­a­gate. The fan­ta­sy of Mueller as sav­ior relies on an inher­ent faith in the sys­tem. The wheels of jus­tice are turn­ing; we need only sit back and wait, and the aber­ra­tion will be corrected.
But what if 2016 was no aber­ra­tion? What if some­thing is rot­ten in U.S. democ­ra­cy? One clear sign is the dis­mal vot­er par­tic­i­pa­tion: 56 per­cent in the pres­i­den­tial race, 10 to 30 points low­er than recent turnouts in much of Europe. To iso­late Russia's influ­ence is to ignore long-gath­er­ing storms: the Repub­li­can sup­pres­sion of the vote; the Demo­c­ra­t­ic establishment's fail­ure to field a can­di­date who could cred­i­bly speak to grow­ing rage over inequal­i­ty and end­less war; the misog­y­ny and xeno­pho­bia that Trump was able to exploit; and the wide­spread dis­il­lu­sion­ment with our polit­i­cal sys­tem that made vot­ing for Trump — or stay­ing home — an attrac­tive ​"fuck you" move.
In an elec­tion decid­ed by 77,744 votes in three states, almost any­thing can be said to have tipped it. Our democ­ra­cy should be healthy enough to stand up to Russia's pre­dictable, often ham-hand­ed med­dling. (How much sway should a ​"Hillary is Satan" Face­book post real­ly have over pub­lic dis­course?) To prop­er­ly inoc­u­late our­selves may mean some­thing indeed unprece­dent­ed: insis­tent orga­niz­ing for trans­for­ma­tion­al change, whether that's the pub­lic financ­ing of elec­tions, the restruc­tur­ing of our polit­i­cal sys­tem for real par­tic­i­pa­to­ry democ­ra­cy or the fun­da­men­tal redis­tri­b­u­tion of wealth and pow­er. One cru­cial piece of any of this is a respon­si­ble and respon­sive media.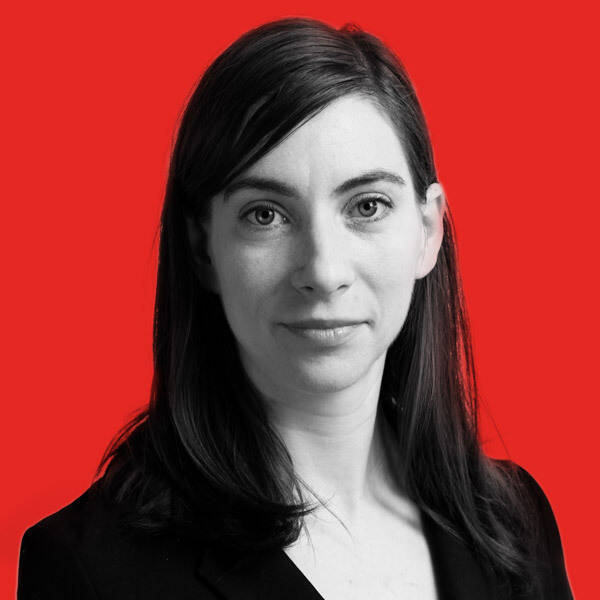 Jes­si­ca Stites is Exec­u­tive Edi­tor of In These Times, where she runs the Leonard C. Good­man Insti­tute for Inves­tiga­tive Report­ing and edits sto­ries on labor, neolib­er­al­ism, Wall Street, immi­gra­tion, mass incar­cer­a­tion and racial jus­tice, among oth­er top­ics. Before join­ing ITT, she worked at Ms. mag­a­zine and George Lakof­f's Rock­ridge Insti­tute. Her writ­ing has been pub­lished in the Los Ange­les Review of Books, Ms., Bitch, Jezebel, The Advo­cate and Alter­Net. She is board sec­re­tary of the Chica­go Read­er and a for­mer Chica­go Sun-Times board member.