With Roe Under Threat, We Can Learn From the "Janes" of the 1960s Underground Abortion Network
46 years after the Supreme Court ruling, Roe v. Wade could actually be repealed. But rather than despair, abortion advocates should learn from a long, radical history of community organizing and mutual aid.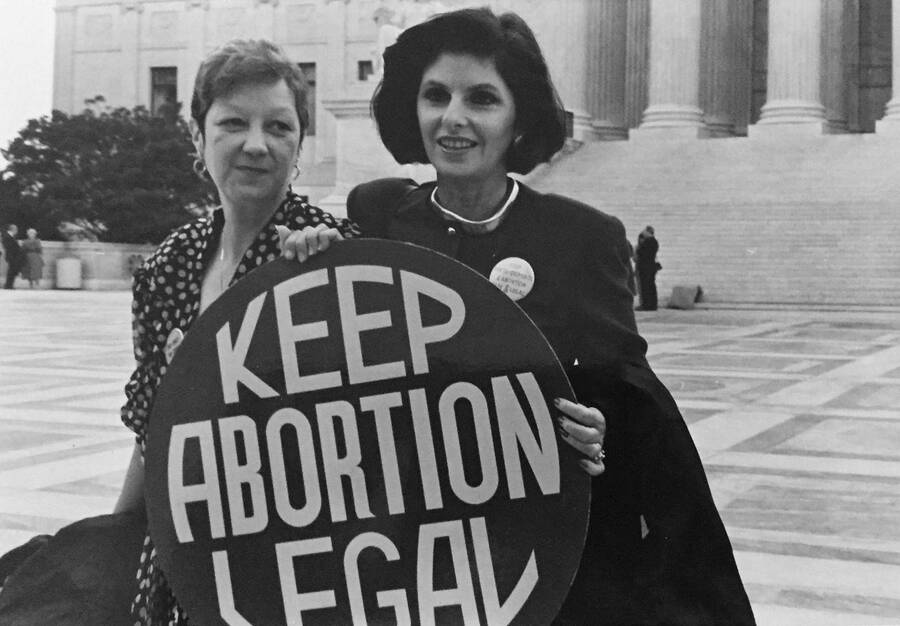 In 1969, four years before the Supreme Court would legal­ize abor­tion in the Unit­ed States, a group of women found­ed the Abor­tion Coun­sel­ing Ser­vice of Women's Lib­er­a­tion — or ​"The Ser­vice" as its mem­bers called them­selves — a clan­des­tine band of abor­tion access warriors.
Mem­bers of The Ser­vice coun­seled women and referred them to an under­ground net­work of abor­tion providers, each vet­ted and screened to ensure that they were reli­able and com­pe­tent. When women called to get infor­ma­tion and sup­port in access­ing a safe abor­tion they asked for Jane. Each of the women who vol­un­teered as a ​"Jane" knew the pre­car­i­ous posi­tion they were in.
Lau­ra Kaplan was part of The Ser­vice, also known as Jane, from 1971 until 1973. ​"I remem­ber a young woman telling me about the doc­tor and the nurse talk­ing over her head," she says. ​"This was dur­ing her legal abor­tion, after 1973. Our work with The Ser­vice was so dif­fer­ent. We would talk to the women that called us. We would share all the infor­ma­tion we had, and tell her every­thing she want­ed to know. This was part of how we worked, edu­ca­tion and empow­er­ment, for her and for us."
After real­iz­ing that at least one doc­tor they had been refer­ring women to was not, in fact, a licensed physi­cian, the women involved in The Ser­vice asked them­selves one ques­tion that would change every­thing: If he could pro­vide safe abor­tions with­out a license, why can't we? Thus began a shift in the women's work, refus­ing to rely on tra­di­tion­al physi­cians to pro­vide abor­tion care while choos­ing to roll up their sleeves and do it themselves.
There is per­haps no bet­ter time than now to look back at this his­to­ry as we con­sid­er the future of abor­tion access in the Unit­ed States. Each year, abor­tion rights activists and oppo­nents alike spend Jan­u­ary 22nd debat­ing the pro­tec­tions afford­ed by the Supreme Court's 1973 rul­ing in Roe vs. Wade. And each year, tal­lies are made: How many new abor­tion restric­tions are on the books? How many bills are await­ing their fate in the courts? All lead­ing to the big ques­tion: Is the repeal of Roe a possibility?
On this anniver­sary, we should turn to the for­ti­fy­ing lessons from the time of Jane that may be instruc­tive for abor­tion advo­cates. With con­ser­v­a­tive jus­tice Brett Kavanaugh now sit­ting on the Supreme Court, many have argued that it's a mat­ter of when, not if, fed­er­al abor­tion pro­tec­tions will be repealed. This wor­ry is lead­ing some abor­tion advo­cates to fear an impend­ing retreat into the prover­bial back alley.
But let us not rush to that sce­nario, just yet. We should instead take some time to remem­ber what we know about abor­tion access and how to achieve and pro­tect it.
Loret­ta J. Ross, a long­time activist and one of the Black women who cre­at­ed the repro­duc­tive jus­tice frame­work itself, writes about anoth­er impor­tant reminder for these pre­car­i­ous times. "[The] Repro­duc­tive jus­tice [frame­work] helps close the gap between these siloed oppres­sions, com­bin­ing fights against pop­u­la­tion con­trol, white suprema­cy and neolib­er­al poli­cies like the polic­ing of wel­fare recip­i­ents," Ross says. ​"With Roe under threat and white suprema­cy resur­gent, repro­duc­tive jus­tice could be the con­cep­tu­al glue for the col­lec­tive move­ment against the inter­sec­tion­al web of racism, white suprema­cy, eugen­ics, clas­sism and heteropatriarchy."
Aman­da Williams, Exec­u­tive Direc­tor of Texas' Lilith Fund, keeps Roe in con­text, remind­ing us that, ​"For decades, peo­ple seek­ing abor­tion in Texas have been liv­ing in a real­i­ty in which Roe has nev­er actu­al­ly been enough." Indeed, abor­tion funds like The Lilith Fund oper­ate to meet an unmet need — access to abor­tion for those who can­not afford it. This dis­tance between legal and acces­si­ble is a gap that vol­un­teers around the coun­try work to bridge.
And that's the place to start, says Kaplan, when asked what she thinks would be most use­ful in the event of a Roe repeal, ​"Start with what you can do right now. This is how The Ser­vice evolved from a group that referred women to providers, to a group of women who became providers them­selves." She rejects the idea that the women of Jane were super­heroes, bristling at the sug­ges­tion. ​"Peo­ple don't need sto­ries of super­heroes, they need to hear sto­ries about ordi­nary peo­ple with their foibles and their fears, orga­niz­ing togeth­er despite those things." Kaplan's book, The Sto­ry of Jane, does just this.
Williams reminds us that local orga­niz­ers often are the clos­est to the prob­lems, as well as the solu­tions. ​"The expe­ri­ences of our clients — who are pri­mar­i­ly low-income par­ents of col­or — inform the ways in which we trans­form our work over time," Williams says. ​"The pri­ma­ry way to pre­pare for our future, whether Roe is gut­ted or over­turned entire­ly, is to look to the exper­tise of those most impact­ed by sys­tems of oppres­sion and dis­crim­i­na­tion. Only with the lead­er­ship of these com­mu­ni­ties can we build the col­lec­tive vision that will be the key to lib­er­a­tion for all."
While access to abor­tion remains lim­it­ed for so many, despite the legal pro­tec­tions, things have also changed in the 46 years since the Roe rul­ing. As peo­ple seek repro­duc­tive health­care options that are afford­able, acces­si­ble and pri­vate, they can turn to a range of repro­duc­tive health tech­nolo­gies. Some of these are new, like access to effec­tive abor­tion pills. And some are old, like access to those who use meth­ods passed down from gen­er­a­tion to gen­er­a­tion about how to end a pregnancy.
Our work, now, must ensure that peo­ple seek­ing to end a preg­nan­cy are not crim­i­nal­ized while look­ing around our own com­mu­ni­ties to find ways to plug in and bridge the gaps between legal and acces­si­ble abortions.
We must also take a deep breath, learn about the work done by women of col­or lead­ers under heavy sur­veil­lance as they orga­nized their com­mu­ni­ties in the 60s, and the brave work of those Janes who learned to pro­vide the care them­selves. We should be heart­ened by their lega­cy, know­ing that there are a great many still car­ry­ing it for­ward today.
Hear­ing from young lead­ers like Williams along­side long­time activists like Ross and Kaplan is for­ti­fy­ing for the months and years of work ahead not because they are telling us that Roe is safe, but because they're telling us that even though we know it's not, we also under­stand where to look for lead­er­ship to car­ry us through: Our­selves and each other.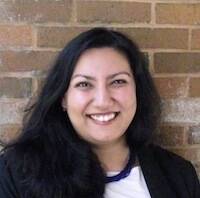 Eesha Pan­dit is a Hous­ton-based writer, activist and free­lance con­sul­tant who believes in social jus­tice move­ments, the pow­er of inter­sec­tion­al­i­ty, fem­i­nism, sis­ter­hood and the pow­er of col­lec­tive action.
Her writ­ing can be found at Crunk Fem­i­nist Col­lec­tive, Fem­i­nist­ing, Salon, The Nation, RH Real­i­ty Check, Fem­i­niste and In These Times. She has also appeared on numer­ous TV news out­lets includ­ing CNN, HLN, MSNBC and Grit TV with Lau­ra Flanders.