Abortion's Underground Railroad
As state laws restrict abortion access, volunteers are stepping up to help women clear the hurdles.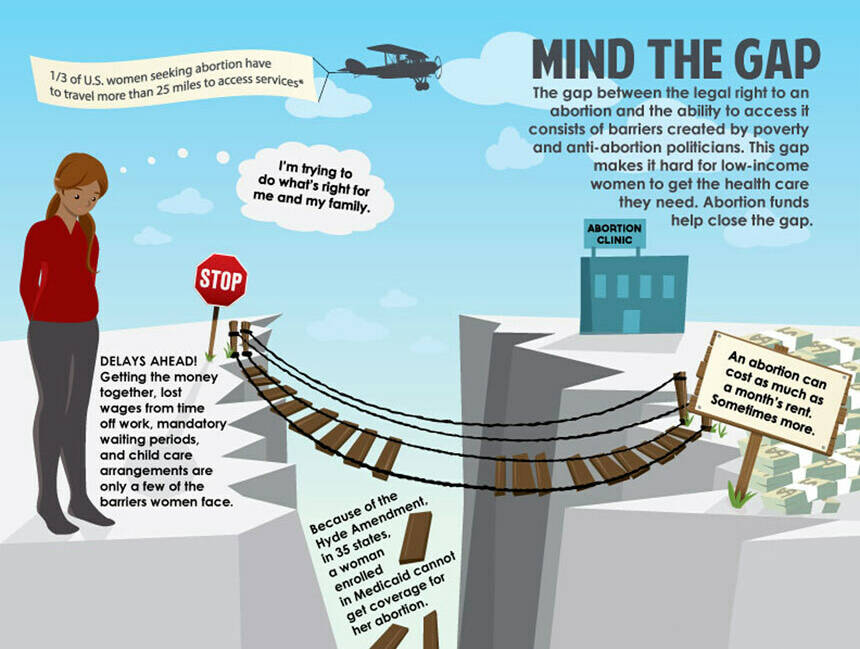 The patient arrived in Hous­ton at mid­night after a sev­en-hour Grey­hound trip from a small Texas town. With no mon­ey for a hotel, she spent the night in the bus sta­tion and took a cab to the clin­ic for her ear­ly morn­ing appointment.
'Several times now we've had people show up from out of town, taking a bus, planning to sleep in the bus station, with no toiletries or change of clothes.'
Susan­na S., a mem­ber of the Hous­ton- based Clin­ic Action Sup­port Net­work (CASN), met her as she left the build­ing. The patient was dis­tressed, Susan­na re- calls; she'd been unaware that she'd have to return two days lat­er for her pro­ce­dure, due to a manda­to­ry wait­ing peri­od. She wasn't pre­pared for — and couldn't pay for — the extra nights, nor the three bus tick­ets need­ed to get home and then back to the clinic.
The med­ical pro­ce­dure was, of course, an abor­tion. No oth­er health­care pro­ce­dure is so heav­i­ly reg­u­lat­ed and politi­cized. And a new Texas law—House Bill 2(HB2) — has added a host of manda­to­ry, med­ical­ly unnec­es­sary steps to the process of obtain­ing an abortion.
Among oth­er restric­tions, HB2 requires patients who under­go a com­mon form of abor­tion — a ​"med­ical abor­tion," via pill — to vis­it the clin­ic for each of the two dos­es of med­ica­tion, rather than tak­ing the sec­ond dose at home, as is typ­i­cal. The law also re- quires a 14-day fol­low-up vis­it, in addi­tion to the exist­ing 24-hour wait­ing peri­od between ini­tial con­sul­ta­tion and pro­ce­dure for women who live with­in 100 miles of a clin­ic. That means med­ical abor­tions now require a min­i­mum of four vis­its, if not more.
Ang­ie Hayes, direc­tor of CASN, says that women often arrive unpre­pared for such a lengthy process. ​"Sev­er­al times now we've had peo­ple show up from out of town, tak­ing a bus, plan­ning to sleep in the bus sta­tion, with no toi­letries or change of clothes," only to find out they'd have to wait for sev­er­al days, she says.
The bill will also make it more dif­fi­cult for the state's 22 remain­ing abor­tion clin­ics to stay open. HB2 insti­tut­ed a new slate of rules for clin­ics, includ­ing that they have patient-admit­ting priv­i­leges at a hos­pi­tal with­in 30 miles and that they qual­i­fy as ambu­la­to­ry sur­gi­cal cen­ters (ASCs), which requires cum­ber­some and expen­sive changes like wider cor­ri­dors. In order to com­ply, many would need to be rebuilt from the ground up. Since the bill was passed, 14 of the orig­i­nal 36 clin­ics have closed. When the ASC require­ment goes into effect on Sep­tem­ber 1, it's like­ly that only 6 Texas clin­ics will remain open — none of them locat­ed west of San Antonio.
The advo­ca­cy group Cen­ter for Repro­duc­tive Rights has chal­lenged both the hos­pi­tal-admit­ting and ASC require­ments in court, and the law­suit is pend­ing. For the time being, the red tape and clo­sures will mean that abor­tion access requires longer trips and more days off work. More women will have to fac­tor in gas mon­ey, child­care and hotel stays as part of the cost of an abor­tion. Poor women in remote areas will be hard­est hit. Accord­ing to the Guttmach­er Insti­tute, in 2009 the medi­an cost of a first-trimester abor­tion was just under $500. Add the bus trav­el or gas and up to three nights in a hotel, and the cost can jump by sev­er­al hun­dred dollars.
That's the impe­tus behind CASN, which was found­ed last sum­mer in response to the new law, and aims to help Hous­ton-area women clear the grow­ing hur­dles to abor­tion access.
But reg­u­la­tions and require­ments like those in HB2 are not lim­it­ed to Texas. Twen­ty-sev­en states have passed abor­tion reg­u­la­tions that sur­pass what's con­sid­ered med­ical­ly nec­es­sary to ensure patients' safe­ty. (For exam­ple, 13 states spec­i­fy the size of pro­ce­dure rooms.) Clin­ics must either com­ply with increas­ing­ly demand­ing require­ments or, more real­is­ti­cal­ly, shut down, leav­ing miles and miles between clin­ics around the country.
The trend has giv­en rise to net­works like CASN nation­wide that help close the gap between the legal right to an abor­tion and the abil­i­ty to get one. The New Mex­i­co Reli­gious Coali­tion for Repro­duc­tive Choice (RCRC), for exam­ple, puts up women in a sup­port­ive hotel that charges the orga­ni­za­tion $49.99 a night for a room.
The work of Access Women's Health Net­work in Cal­i­for­nia, which has vol­un­teers statewide, extends beyond mate­r­i­al sup­port to what Exec­u­tive Direc­tor Sama­ra Azam-Yu describes as inten­sive case man­age­ment. When low-income clients lack health insur­ance, sev­er­al hours are spent deter­min­ing whether they are eli­gi­ble for Medi-Cal, California's Med­ic­aid pro­gram. (Fed­er­al Med­ic­aid funds are banned from cov­er­ing abor­tion except in cas­es of rape, incest or a life threat­en­ing preg­nan­cy, but 14 states, includ­ing Cal­i­for­nia, allow state Med­ic­aid funds to cov­er abor­tion in some or all cas­es.) Access vol­un­teers also help with Med­ic­aid enroll­ment, includ­ing trans­la­tion services.
Anoth­er valu­able sup­port offered by these net­works is emo­tion­al. Joan Lamun­y­on San­ford, direc­tor of the New Mex­i­co RCRC, recounts that one woman broke down in relief when she wasn't the only per­son who couldn't afford an abortion.
But advo­cates eager­ly antic­i­pate the day their sup­port is no longer need­ed. The exam­ple of New Mex­i­co shows how the gov­ern­ment, if it choos­es, can make abor­tion acces­si­ble and afford­able. Six­teen years ago, advo­cates sued the state, argu­ing that under New Mexico's Equal Rights Amend­ment, abor­tion should be cov­ered by state Med­ic­aid plans. They won, and New Mexico's Med­ic­aid plans now cov­er abor­tion in most cir­cum­stances. As case work­ers and clin­ic staff came up to speed, San­ford says, the demand for prac­ti­cal sup­port decreased. ​"It's not that the num­ber of abor­tions were going down, but the need for trans­porta­tion and lodg­ing went down," San­ford says. ​"So the sys­tem works. Med­ic­aid fund­ing for abor­tion works." These days, how­ev­er, anti-choice Gov. Susana Mar­tinez has begun to gut the reg­u­la­tions sup­port­ing access to abor­tion, and more women are again turn­ing to the prac­ti­cal sup­port net­work for help.
The patient who arrived in Hous­ton at mid­night was able to get her abor­tion. CASN put her up in a hotel for the week­end. A CASN vol­un­teer drove her to her Mon­day morn­ing appoint­ment, and, after she'd rest­ed, Susan­na took her back to the bus sta­tion. Susan­na (who request­ed her last name not be used for her safe­ty) recalls, "[The patient] said, ​'If I hadn't met you at the clin­ic, I'd have spent the week­end at the bus sta­tion.' She still texts me every week or two to let me know how she is doing, which tells me that the sup­port CASN was able to pro­vide made a real difference."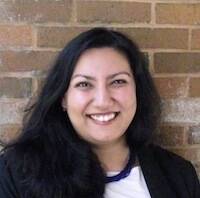 Eesha Pan­dit is a Hous­ton-based writer, activist and free­lance con­sul­tant who believes in social jus­tice move­ments, the pow­er of inter­sec­tion­al­i­ty, fem­i­nism, sis­ter­hood and the pow­er of col­lec­tive action.
Her writ­ing can be found at Crunk Fem­i­nist Col­lec­tive, Fem­i­nist­ing, Salon, The Nation, RH Real­i­ty Check, Fem­i­niste and In These Times. She has also appeared on numer­ous TV news out­lets includ­ing CNN, HLN, MSNBC and Grit TV with Lau­ra Flanders.