Did the man Terence Flynn allegedly leak info to really leave campaign months ago?
WASHINGTON, D.C. — In another strange twist to the National Labor Relations Board scandal involving GOP member Terence Flynn sharing confidential NLRB information with top Mitt Romney adviser Peter Schaumber, the Romney campaign told reporters yesterday that Schaumber left the campaign in December 2011.
Since AFL-CIO President Richard Trumka first called on the Romney campaign to fire Schaumber on March 26, the Romney campaign has dodged questions from multiple reporters on whether Romney would do so. Then, Thursday, a Romney spokesperson told reporters that Schaumber left the campaign four months ago.
The NLRB Inspector General report stated that Flynn had been informed of the investigation into his actions on December 5, 2011. ​"It's hardly a coincidence that Schaumber resigned from the Romney campaign the same time that his inside source at the board was notified he was being investigated. It begs the question: Did the Romney campaign know why Schaumber was resigning? And if not, why not?" AFL-CIO spokeswoman Alison Omens said.
It's unclear why the Romney campaign apparently waited months to announce that their top labor adviser had resigned. It's also strange that the Romney official who this week told reporters of Schaumber's departure did it on background — meaning the person would not attribute his or her name to the statement. The Romney campaign also has not explained why Peter Schaumber appeared on Fox Business News identified as a Romney adviser on January 12, 2012. Schaumber could not be reached for comment on why this occurred.
The Romney campaign did not respond to emails from In These Times about why it waited so long to announce that Schaumber had left the campaign, and a request for documentation indicating that Schaumber had indeed left.
Yesterday's disclosure from the campaign came on the same day it was made public that the NLRB Inspector General had referred the NLRB leak matter to the Office of Special Counsel for prosecution.
The Inspector General alleges that Flynn may have violated the Hatch Act by providing ​"non-public deliberative information and other assistance to Peter Schaumber, a co-chair of the Labor Policy Advisory Group for the Mitt Romney Presidential campaign." The Hatch Act prohibits federal employees from using their official power to influence the results of an election.
​"If true, the allegations set forth by the Inspector General are troubling and raise significant concerns about the extent to which Mr. Schaumber and others may have benefited from these improper, and potentially illegal, activities," wrote Rep. Elijah E. Cummings (D‑MD), Ranking Member of the House Committee on Oversight and Government Reform in a letter to House Committee on Oversight and Government Reform Chairman Darrell Issa requesting more documents on the NLRB scandal.
The Office of Special Counsel under the leadership of Carolyn Lerner has a reputation for being tough and bringing unwanted prosecutions against government officials. The Office of Special Counsel did not respond immediately to request for comment on whether they would be prosecuting the matter under the Hatch Act. Congressman George Miller (D‑CA), ranking member on the House Committee on Education and the Workforce, had previously referred the matter to the Department of Justice for prosecution.
The Department of Justice does not comment on what prosecutions it may or may not be working on.
Giving Tuesday: Support Progressive Journalism
Today is the single biggest day of the year for giving to nonprofits—last year, individual donors collectively gave more than $2.5 billion to nonprofit organizations in the U.S. alone on Giving Tuesday.
For In These Times, today also marks the kick-off of one of our most important fundraising drives ever.

Giving Tuesday began nearly a decade ago as a way to harness the power of collective giving and highlight the important work of nonprofit organizations. For In These Times, being a nonprofit is more than just a financial model. It is central to our very mission.
The traditional, for-profit news model was built on a foundation of corporate ad dollars. From the beginning, this has been a devil's bargain that limits what can be published by corporate media outlets and inevitably warps what they do print. In These Times is not beholden to any corporate interest.
Who are we beholden to? You—our community of readers. Support from readers allows In These Times to maintain our independence and speak truth to power. It is how we are able to continue publishing the stories readers—like you—want to read, and the voices that need to be heard in this political moment.

This Giving Tuesday, support independent, progressive journalism by making a tax-deductible donation to In These Times.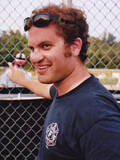 Giving Tuesday: Support Progressive Journalism