Roy Moore's Loss Signals a GOP Tearing Itself Apart Ahead of 2018
The upset win by Doug Jones in Alabama shows the Republicans have nothing to offer and everything to lose.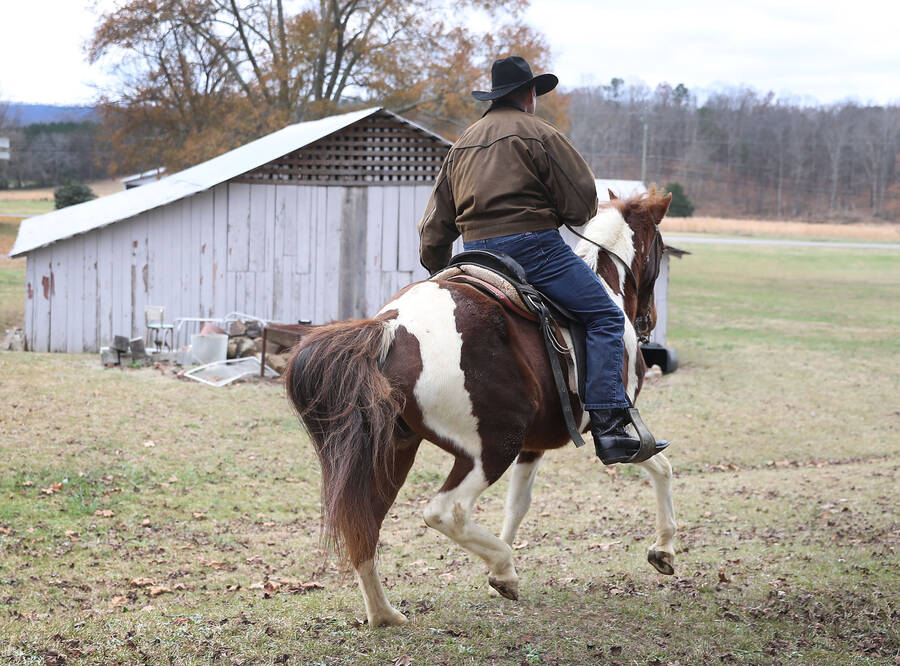 Over the past 40 years, the Repub­li­can Par­ty has large­ly become a coali­tion of two groups: white peo­ple for whom the econ­o­my and the U.S. polit­i­cal sys­tem work extreme­ly well, and white peo­ple for whom the econ­o­my and our pol­i­tics hard­ly work at all. Demo­c­rat Doug Jones' upset win in Alaba­ma yes­ter­day points to the slow-motion crack­up of that coalition.
One consequence of the election results in Alabama is that the hostility between the establishment and the populist elements of the GOP coalition will rise to a new, potentially unsustainable level.
The bar­gain since Ronald Reagan's pres­i­den­cy has been that the wealthy get their tax breaks, their shills in Con­gress and the hyper-con­cen­tra­tion of wealth and pow­er. The less for­tu­nate group gets can­di­dates who align with their right-wing views on guns, abor­tion, same-sex mar­riage and oth­er social issues. In Alaba­ma, that can­di­date took the hideous form of Roy Moore — an accused child moles­ter, endorsed by the Klan, who believes that homo­sex­u­al­i­ty should be crim­i­nal­ized, has said that Amer­i­ca was last ​"great" when we had slav­ery (because at least fam­i­lies were togeth­er) and ques­tions whether Mus­lims can hold pub­lic office.
The result of this bar­gain is a par­ty whose social and eco­nom­ic poli­cies are almost com­i­cal­ly unpop­u­lar — its cur­rent tax bill, for exam­ple, has an approval rat­ing in the 20s. Yet the GOP man­ages to con­trol every branch of the fed­er­al gov­ern­ment through a blend of ger­ry­man­der­ing, vot­er sup­pres­sion, cam­paign cash and the rur­al bias­es built into our polit­i­cal sys­tem. Don­ald Trump is the per­fect sym­bol of the par­ty — a bil­lion­aire pos­ing as the cham­pi­on of the for­got­ten peo­ple who, hav­ing lost the pop­u­lar elec­tion by 3 mil­lion votes, has an approval rat­ing sit­ting in the 30s.
One con­se­quence of the elec­tion results in Alaba­ma is that the hos­til­i­ty between the estab­lish­ment and the pop­ulist ele­ments of the GOP coali­tion will rise to a new, poten­tial­ly unsus­tain­able lev­el. Jones won in a state that went for Trump by 28 points in 2016 and, until last night's vic­to­ry by Jones, hadn't elect­ed a Demo­c­rat to the Sen­ate in 25 years.
On Mon­day, Stephen Ban­non — for­mer Trump chief strate­gist and the media mogul behind the right-wing web­site Bre­it­bart — called out sev­er­al Repub­li­cans for declin­ing to sup­port Moore. Sen. Richard Shel­by (R‑Ala.) and Sen. Bob Cork­er (R‑Tenn.), who each pub­licly crit­i­cized Moore over his sex­u­al abuse alle­ga­tions, ​"should know bet­ter," Ban­non said, not­ing that there is ​"a spe­cial place in hell" reserved for them. On Tues­day night, with elec­tion returns com­ing in and the out­come of the race still unclear, Bre­it­bart post­ed sev­er­al con­spir­a­cy-tinged sto­ries about the GOP establishment's plans to silence Moore, should he win.
The great dan­ger for the Repub­li­can estab­lish­ment is that Ban­non has gone rogue — and could very well imper­il the party's chances of retain­ing pow­er in 2018. At the cam­paign ral­ly where he called out Shel­by and Cork­er, Ban­non right­ly not­ed that the estab­lish­ment GOP was only using Trump to push through tax cuts for its donors. The sting of Moore's loss may well pro­voke much more bru­tal hon­esty from Ban­non about the Repub­li­can establishment.
Bannon's own headache is that his first great exper­i­ment in foment­ing the cul­ture wars, by recruit­ing and sup­port­ing far-right big­ots like Moore, has just flamed out spec­tac­u­lar­ly. It's hard to main­tain cred­i­bil­i­ty as a pop­ulist hero when you can't gin up pop­u­lar sup­port. If he bar­rels ahead with his grand plan to pri­ma­ry Repub­li­can can­di­dates in next year's midterm elec­tions, we could see a repeat of Moore and Bannon's fail­ure on a nation­al scale.
The headache for the GOP, broad­ly, is the party's moral hol­low­ness and ide­o­log­i­cal bank­rupt­cy. Repub­li­cans essen­tial­ly have noth­ing to offer any­one who isn't wealthy or a far-right ide­o­logue. With the knives out and Ban­non and the estab­lish­ment at war over the future of the par­ty, that's becom­ing hard­er to disguise.
In Alaba­ma, for exam­ple, one-par­ty Repub­li­can rule is a long, sor­ry tale of eco­nom­ic stag­na­tion. The state's per house­hold income is about $11,000 below the nation­al medi­an, and 17 per­cent of res­i­dents live in pover­ty. That's the fifth-high­est rate in the nation, accord­ing to a recent report in the New York Times.
Maybe the great­est les­son of the Alaba­ma elec­tion is that Democ­rats can com­pete and win when their vot­ing base has good rea­sons to turn out. Jones won large­ly because of an unex­pect­ed boost from the state's black res­i­dents, and black women in par­tic­u­lar — tra­di­tion­al­ly the core con­stituen­cy of the Demo­c­ra­t­ic Par­ty. Despite the state's harsh vot­er ID laws, 96 per­cent of African-Amer­i­can vot­ers went for Jones, and they account­ed for 30 per­cent of the elec­torate — far exceed­ing expectations.
Trump and the GOP's pop­ulist act, mean­while, is wear­ing thin, even among the evan­gel­i­cal Chris­tians who form the Repub­li­can Party's base. A Pew Research Cen­ter poll released ear­li­er this month showed that Trump's approval among white evan­gel­i­cals has fall­en 17 points (from 78 to 61 per­cent) since February.
In a remark­able essay pub­lished in the New York Times this week, a 21-year-old stu­dent at Alabama's Auburn Uni­ver­si­ty wrote about the dis­ap­point­ment she felt that so many fel­low Chris­tians had set aside their val­ues and cho­sen to sup­port Moore. ​"We are com­ing of age in strange times, and more and more of us are get­ting polit­i­cal­ly involved," she wrote. ​"Vot­ing should be just the begin­ning for us young mil­len­ni­als. This is a time for pas­sion­ate out­cry across the polit­i­cal spectrum."
Indeed it is. The great ques­tion is whether the Demo­c­ra­t­ic Par­ty will be a voice for that pas­sion or fol­low the GOP's path of cor­po­ra­ti­za­tion pos­ing as pop­ulism. In its own way, the par­ty is divid­ed by the same forces that are tear­ing the GOP apart. Cor­po­rate-friend­ly Democ­rats cling to pow­er, while pro­gres­sives and insur­gent can­di­dates bat­tle the estab­lish­ment for the soul of the party.
Jones' win serves as a reminder that the path to vic­to­ry for Democ­rats lies in putting for­ward an agen­da that ben­e­fits the peo­ple who are ill served by our cur­rent polit­i­cal and eco­nom­ic sys­tems — the major­i­ty — rather than sim­ply decry­ing the GOP's bar­barism. If the par­ty choos­es this pro­gres­sive path in 2018, Jones' vic­to­ry on Tues­day may well be remem­bered as a piv­otal moment in the GOP's ongo­ing crack­up — and, poten­tial­ly, in the Demo­c­ra­t­ic Party's sur­pris­ing renaissance.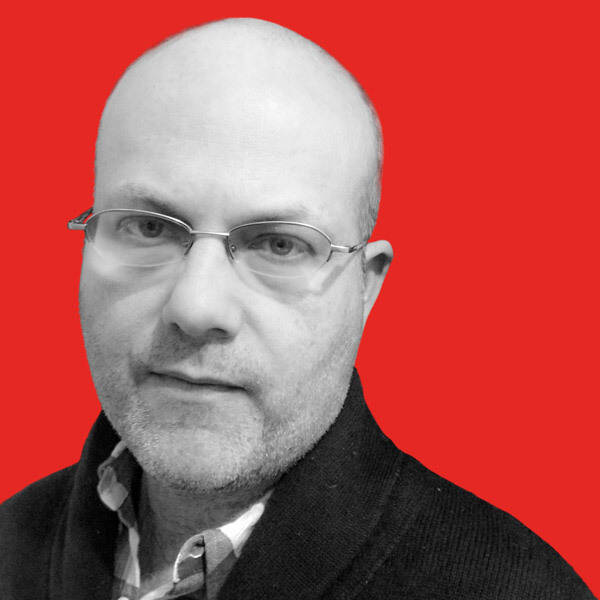 Theo Ander­son
is an In These Times con­tribut­ing writer. He has a Ph.D. in mod­ern U.S. his­to­ry from Yale and writes on the intel­lec­tu­al and reli­gious his­to­ry of con­ser­vatism and pro­gres­sivism in the Unit­ed States. Fol­low him on Twit­ter @Theoanderson
7
.